Get the Fixer-Upper look! The best affordable pattern tile to get the perfect farmhouse style on a budget!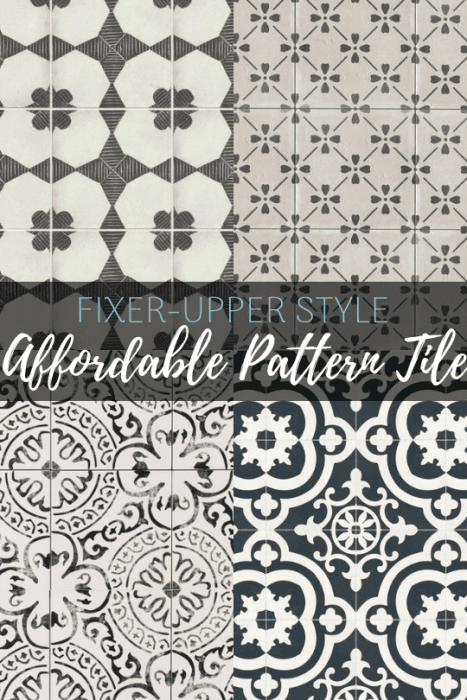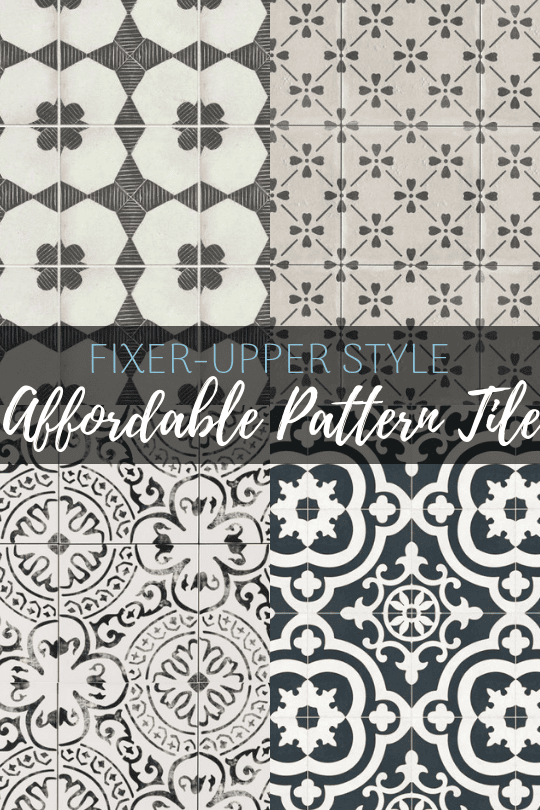 I have a deep affection for tile. I love it. I love the texture and character it can add to a space. And since tile is relatively easy to install it is a great DIY project. In our home I opted for a brick backsplash, which I love, but I knew I wanted to use tile somewhere in our house and since I am currently having a love affair with pattern tile I knew thats what it would be. Cement pattern tile can be extremely costly and the additional weight the cement adds can make it very difficult, if not impossible, for a wall project. I have gathered some of my favorite affordable pattern tile options. These are perfect alternatives to costly tile and perfect for adding a touch of farmhouse charm to your space!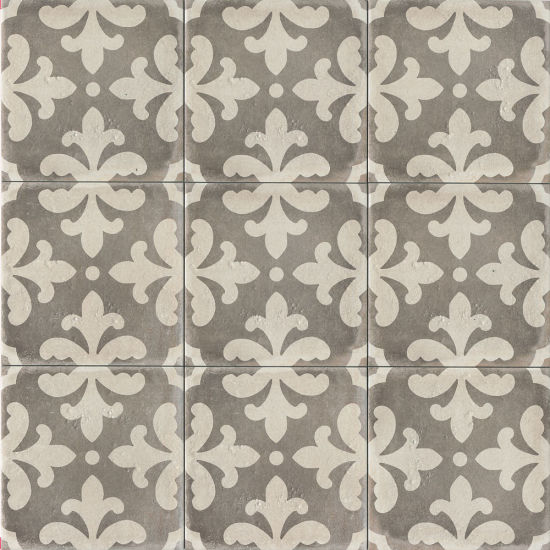 This Palazzo Antique Cotto Florentina tile comes in three neutral colors making it a great option for mixing with different styles of decor. Personally, I love the vintage grey, the color is subtile and would work beautifully with whites, blacks and browns. This 12″x12″ tile is a steal at under $7 a square foot.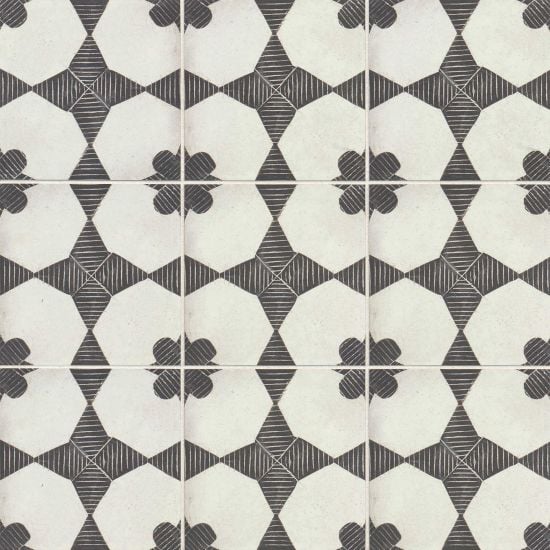 Does this look familiar? This Enchante tile in Moderno was featured in several different places in the last season of Fixer-Upper. At just 8″x8″ this is a smaller tile than most of the others that made our list. The detail on this tile packs a major punch making it perfect for small spaces where you just need to take something from ordinary to extraordinary. I love this as an option for bathroom flooring or wall accents but I am crazy about how it was used in this built in cabinet on Fixer-Upper. At under $6 a square foot this is a front runner in my book.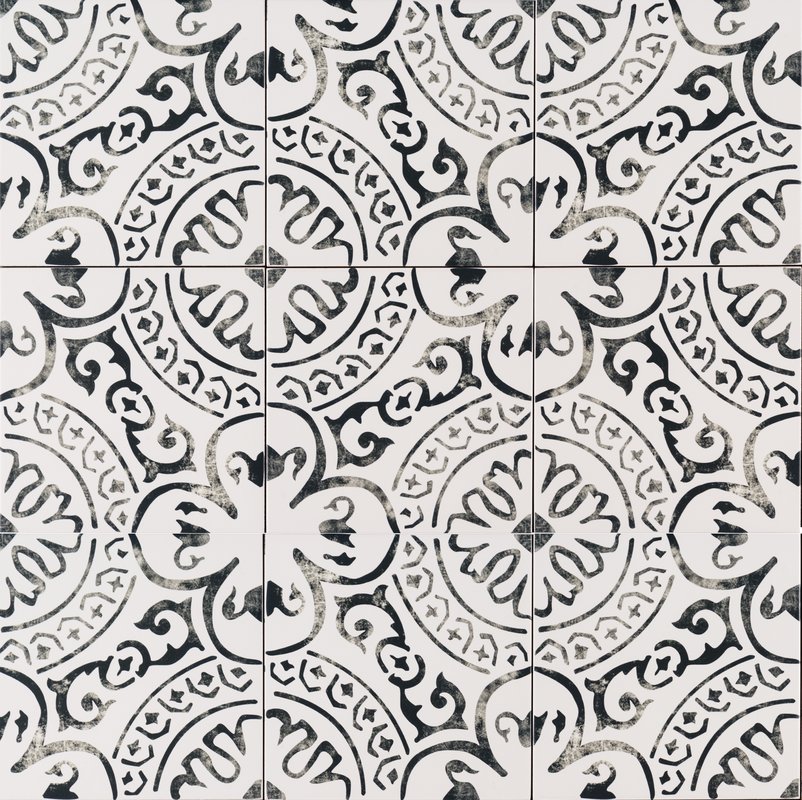 This classic black and white Kenzzi Paloma design is one of my personal favorites. I have seen the price vary widely on these tiles, at the time I am writing this it us under $7 a square foot which is why I am including it, but I have seen it as a high as $17, so if this is your choice do a little research before you buy. Also, it is worth noting that a lot of the reviews comment that this pattern does not match up 100% off the time (which you can see in the above photo)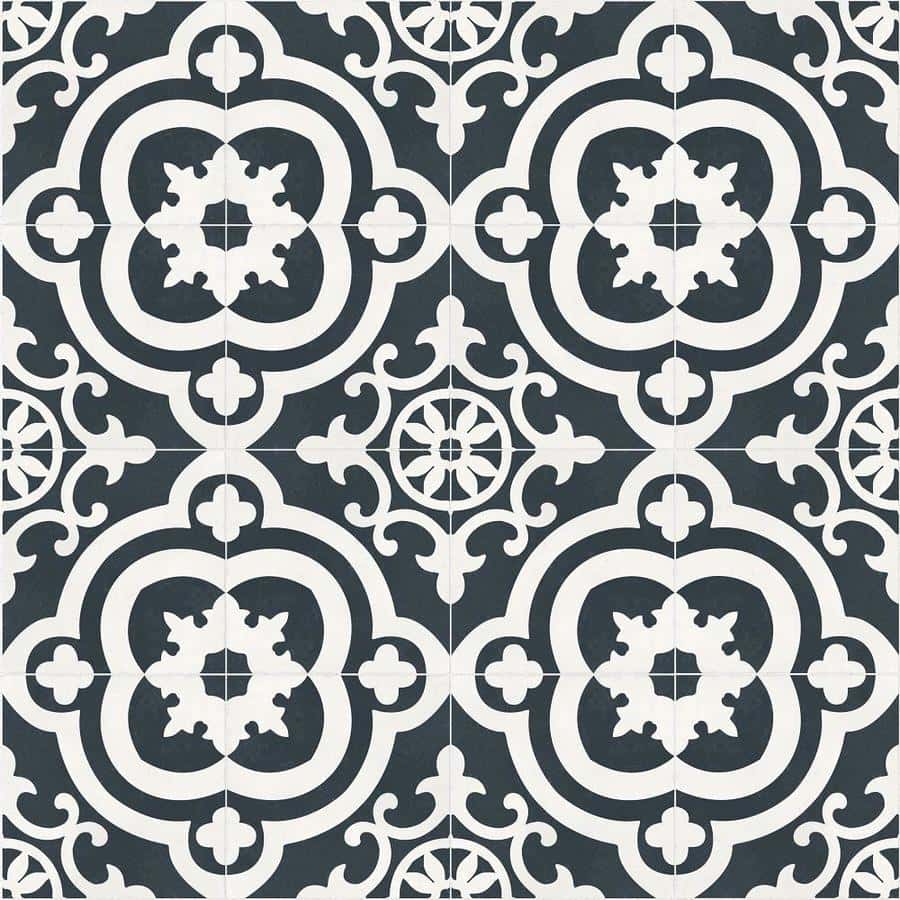 Our most affordable option on the list is this Della Torre Cementina Black and White tile from Lowes. At under $5 a square foot ($1.99 per tile) this is the best way to get the modern farmhouse look that is easy on your wallet. I personally used this in my DIY Laundry room makeover and found the tile to be extremely easy to work with. It cut easily and the patterns matched up beautifully.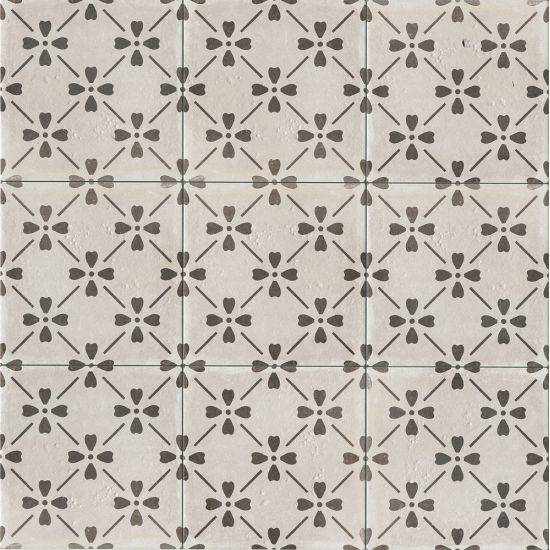 If you enjoy the look of pattern tile but you are weary of a busy pattern this Castle Graphite Florentina is a great option because it adds subtle interest without being overwhelming. This pattern comes in three color options and comes in just shy of $7 a square foot.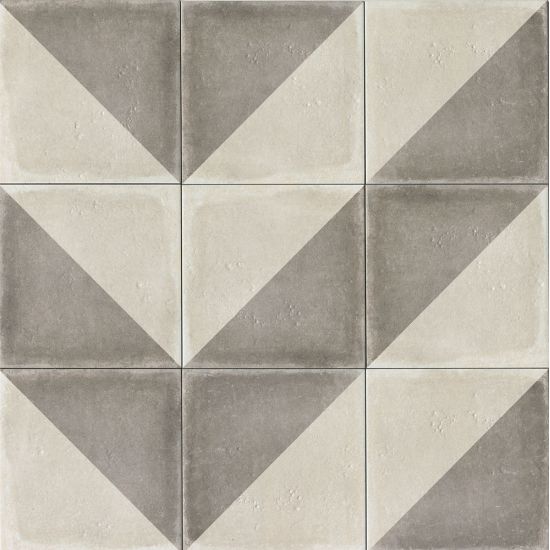 A really fun alternative to a geometric pattern tile is this chevron style tile. It is available in three colors and is perfect for those with a more modern, industrial style. This is just under $7 a square foot.
More Farmhouse Inspiration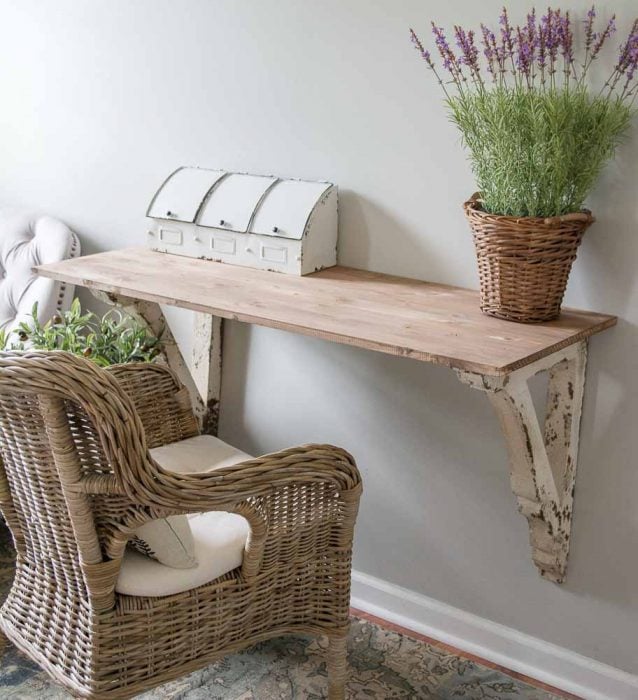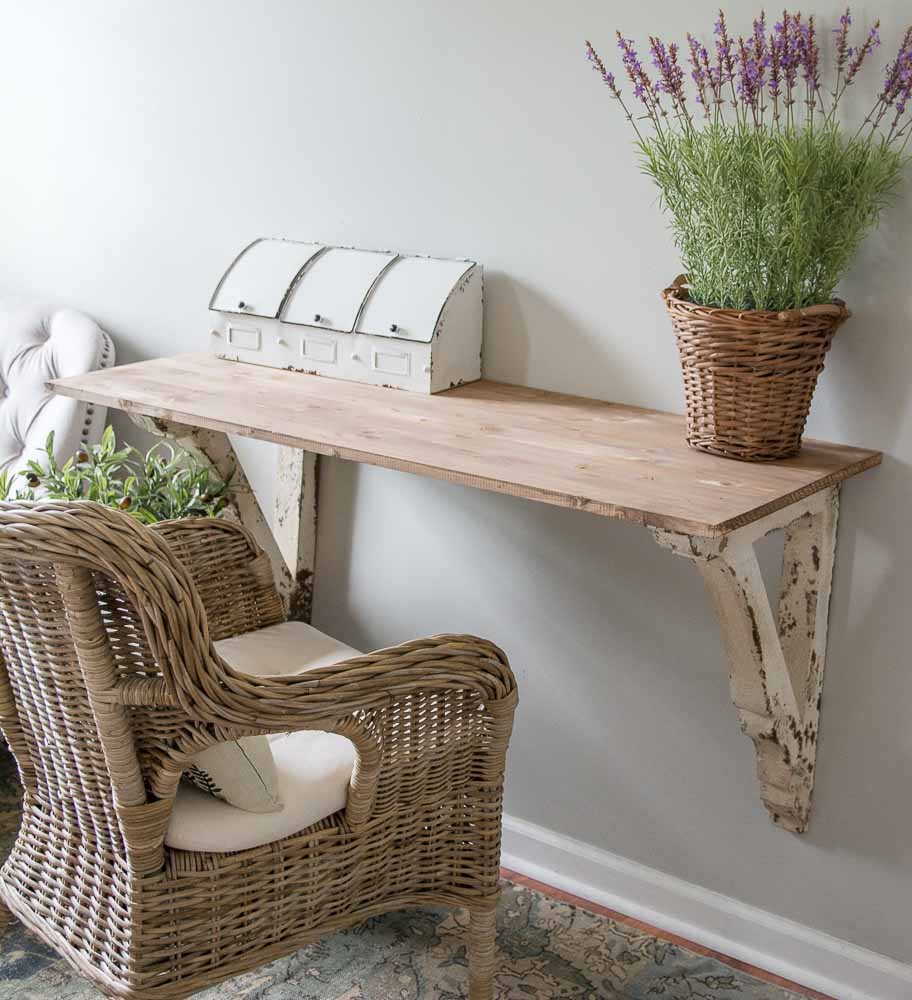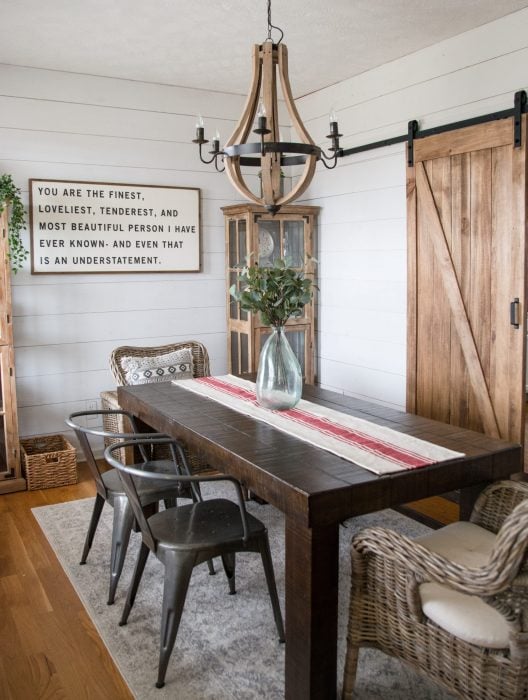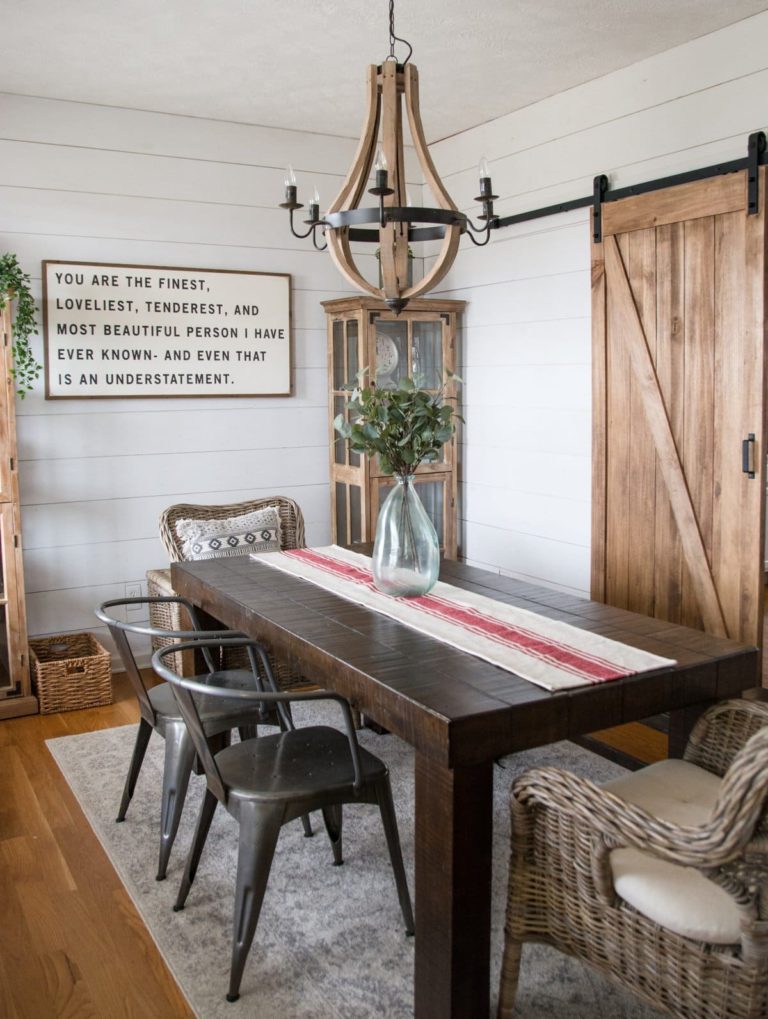 DIY Farmhouse Dining Room