This super easy DIY Corbel Table adds a ton of farmhouse charm to any space! See how you can easily create this look in three simple steps!
DIY Corbel Table in 3 Easy Steps
If there is one thing I cannot get enough of right now it is architectural pieces. Last year we visited Italy and I was amazed at the texture, color and detail in every single building. Even the pathways had beautiful designs in amazing colors and tones, the designer in me ate up the experience. I have tried to bring some of that texture into our home as we remodeled this little farmhouse.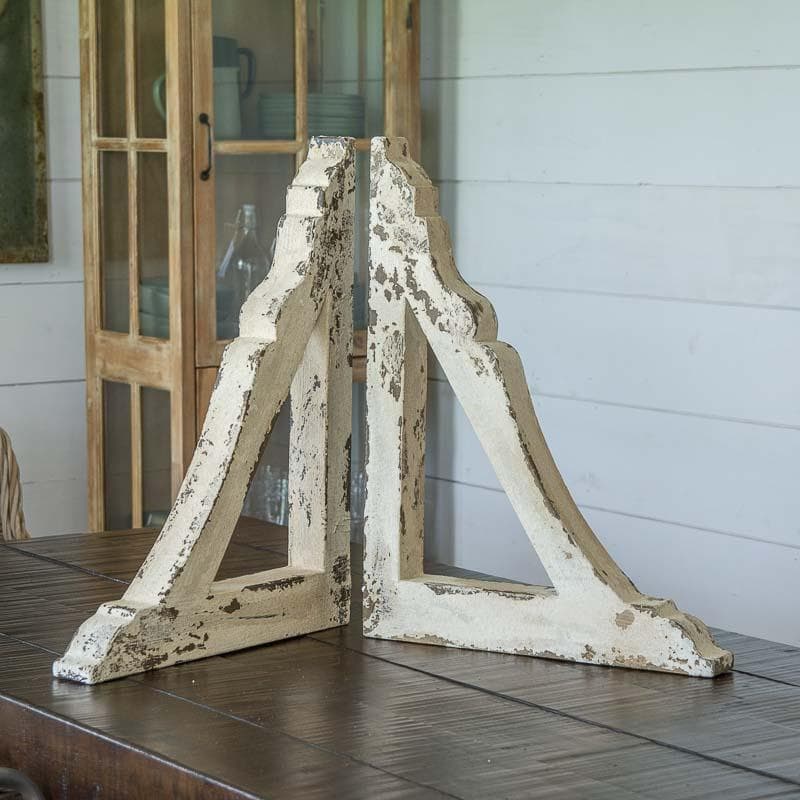 I had these amazing huge chippy corbels and tried them in a lot of different rooms before I found how I wanted to use them. I tried them on top of our curio cabinets in the dining room, and as a way to "frame" the kitchen to the living room, but none of those really spoke to me. The horizontal section of this corbel reaches 18 inches, so when I say huge I mean it, they are a major accent. So for a few weeks they just sat on the entry way table and looked nice, then I realized they were almost the same width as the entry table. That was it! Make a table!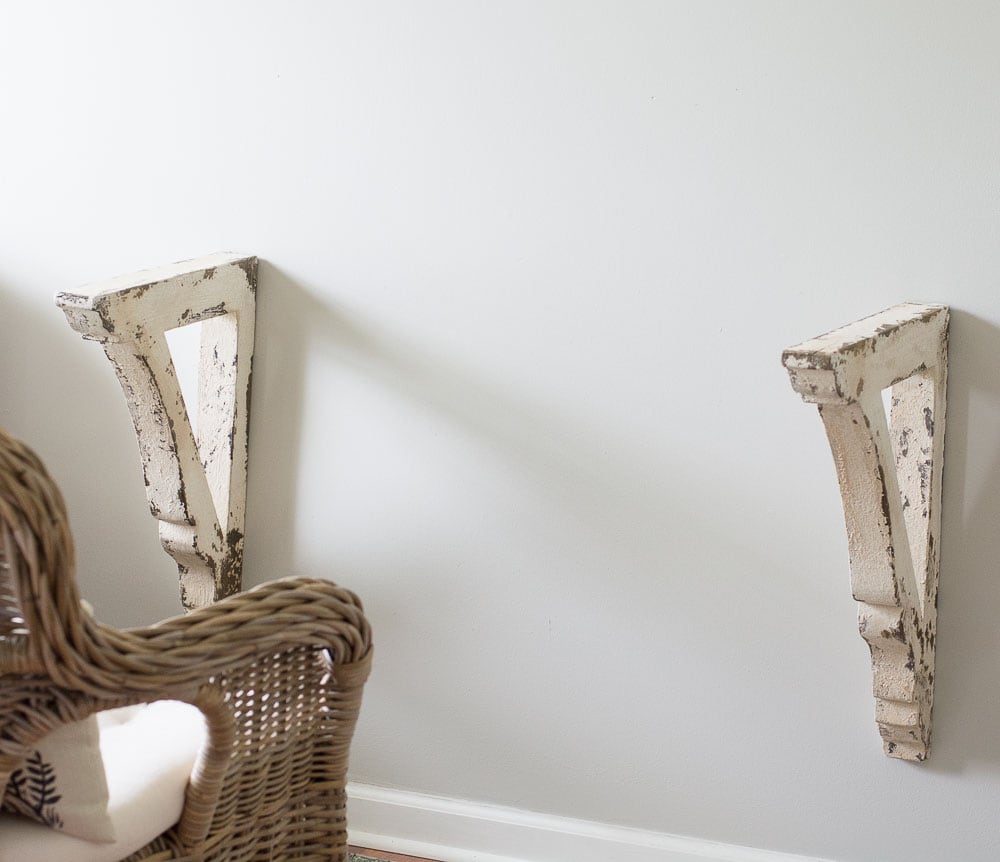 This super easy DIY Corbel Table has three parts, the corbels and the "desktop" The corbels are mounted to the wall at a 32 inch height because I wanted to be able to actually use this as a desk, so this was the correct height for my Wicker IKEA chair. The desktop is something you could completely customize. I think this would be gorgeous with some reclaimed wood sanded and stained (which I might try next) especially if you were using this as an occasional table, such as for an entryway instead of a working desk you would sit at because the uneven texture wouldn't be an issue.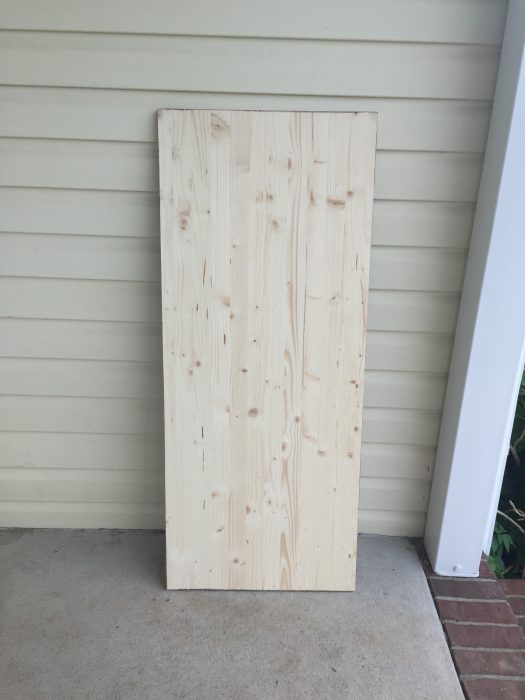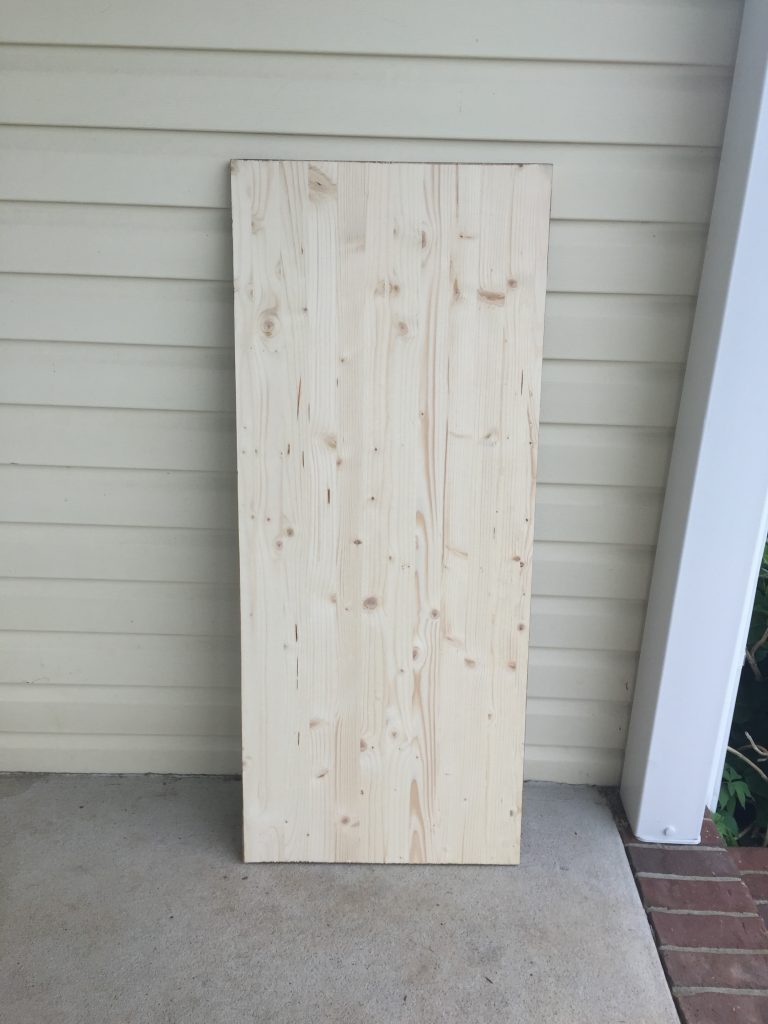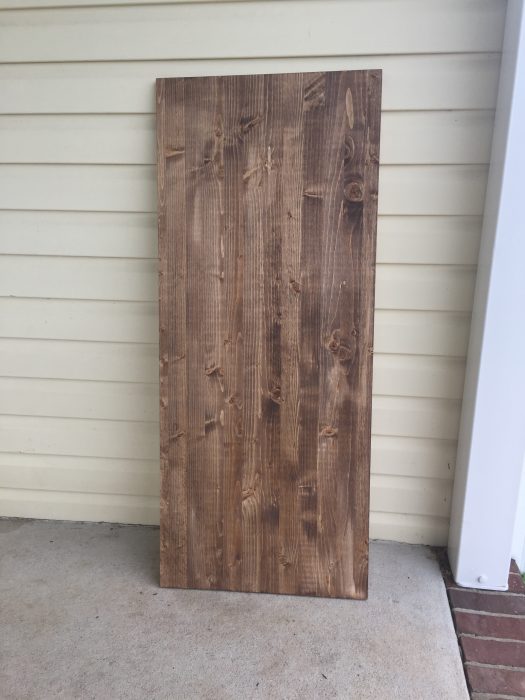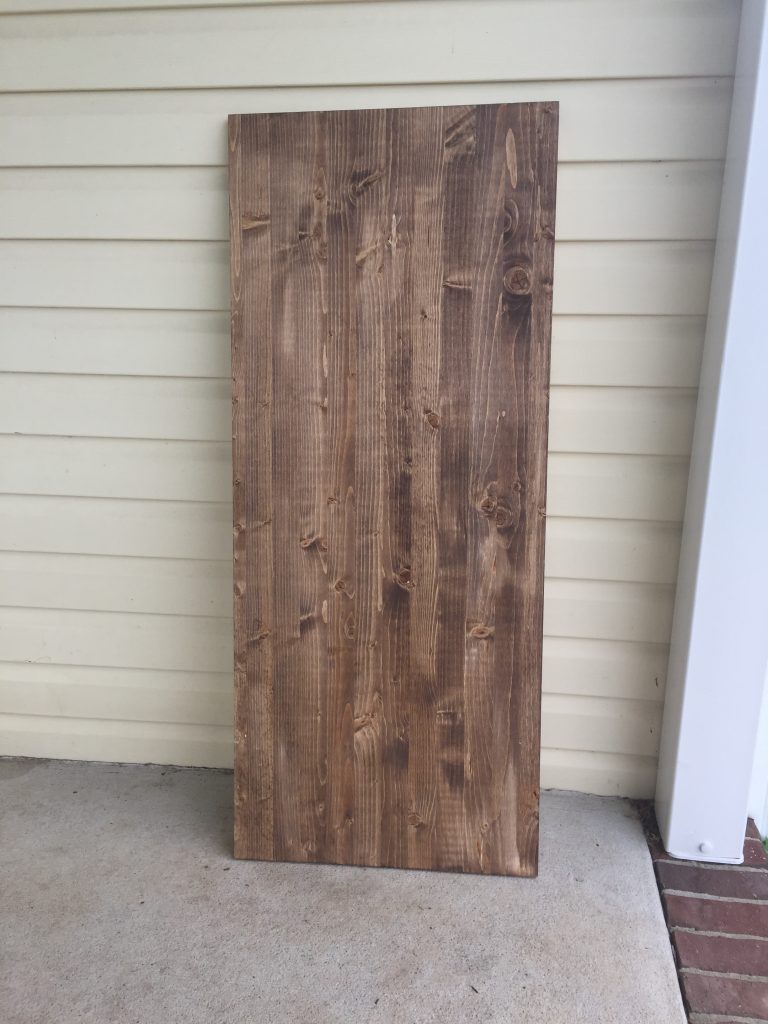 I purchased a 48″x20″ piece of wood from Lowes gave it a quick sand which my favorite palm sander and stained it with special walnut. I liked the contrast between the distressed cream corbels and the darker tabletop. Once you have your top finished to your liking just lay it on top. Since the base is 18 inches wide it felt pretty secure to me but you can secure your base to your corbels easily by using something like small command strips, velcro, of if you are sure you want this to be at least semi permanent you can use small nails to secure the base.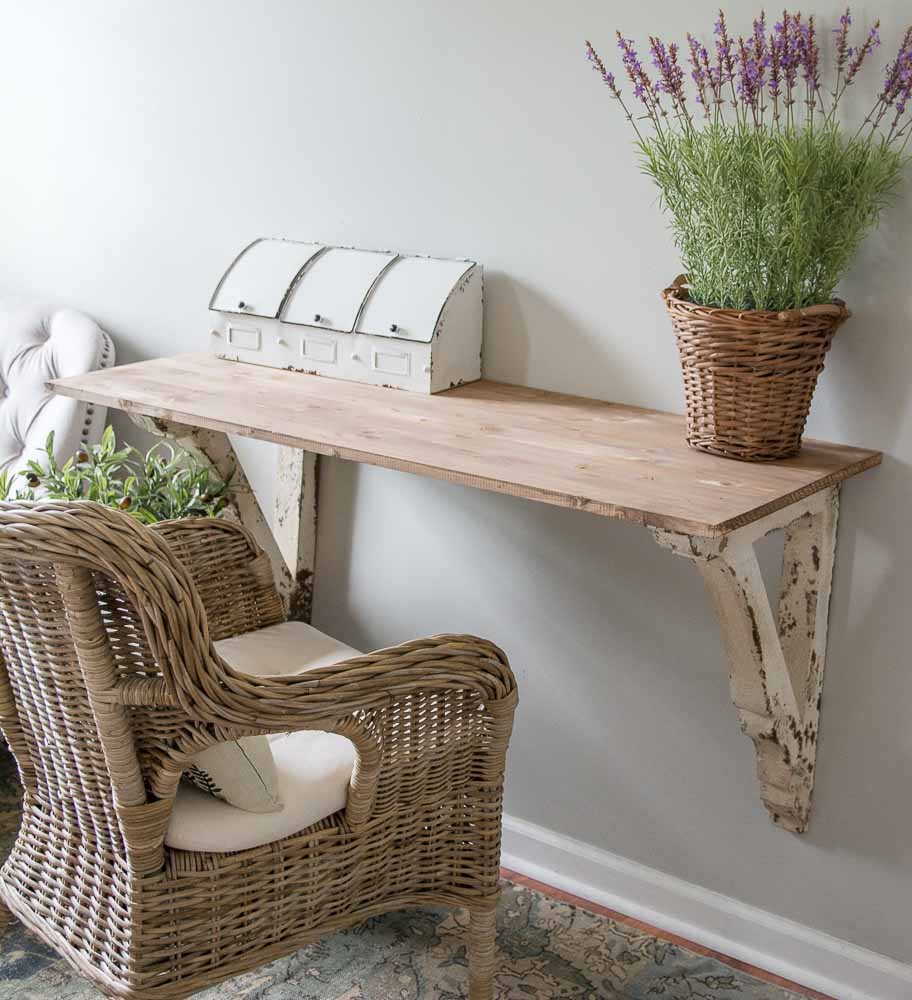 Other Ideas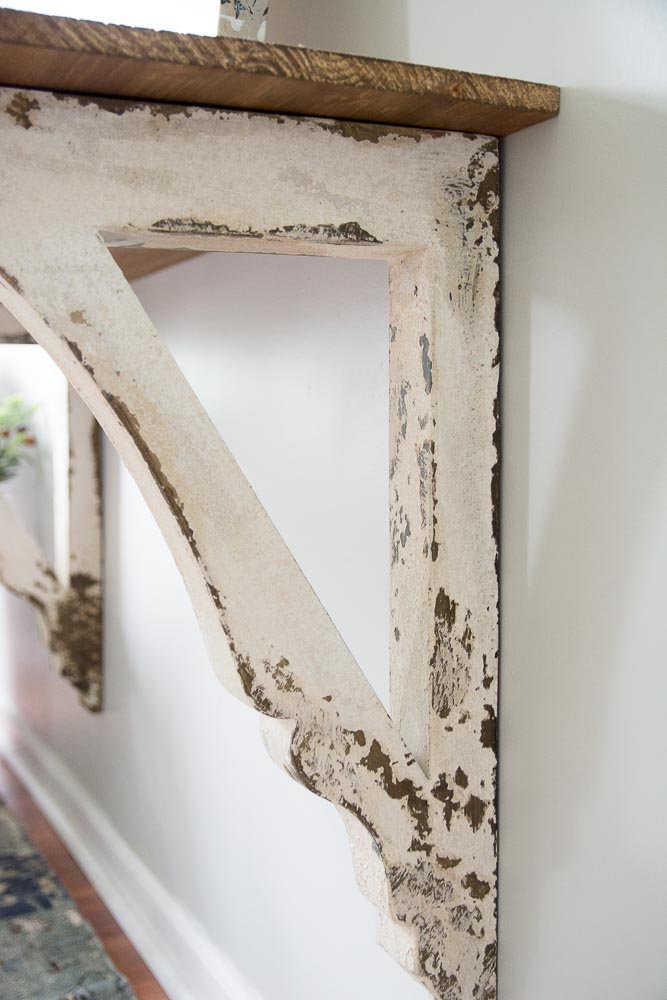 This same principal can be used to create lots of other looks. You can use smaller corbels and smaller boards to create really fun farmhouse shelving instead of a big desk. If you like the idea of open shelving in a kitchen I love the idea of using corbels as the base verses.
Other Amazing Chippy Corbels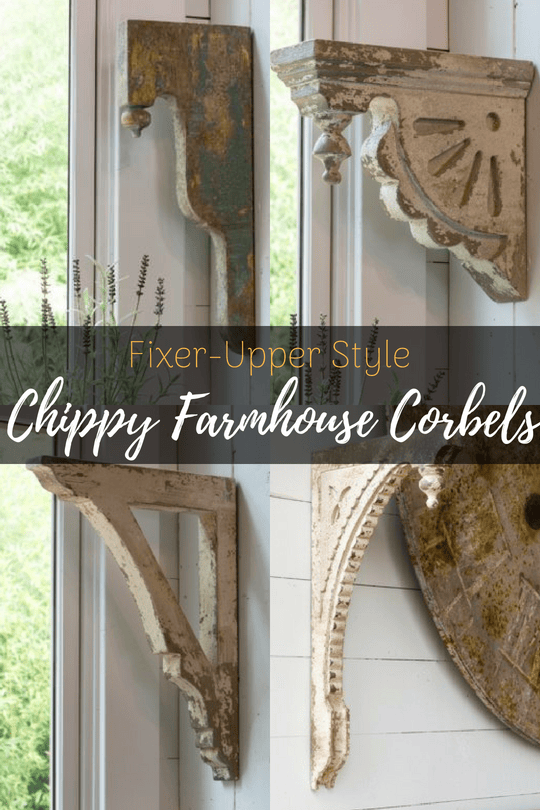 For this project I used the Carriage House Corbels  but there are tons of other great options some of my favorites include this Old General Store Corbel, which I think would look amazing in a big open entryway. I also love the Old Pharmacy Corbel for a pop of color and it is the perfect width for using under a bar top or as an accent shelf. And if you want to go all out, this Huge Old Hotel Corbel would be incredible, it's size and detail would make this a real show stopper!
More Farmhouse Style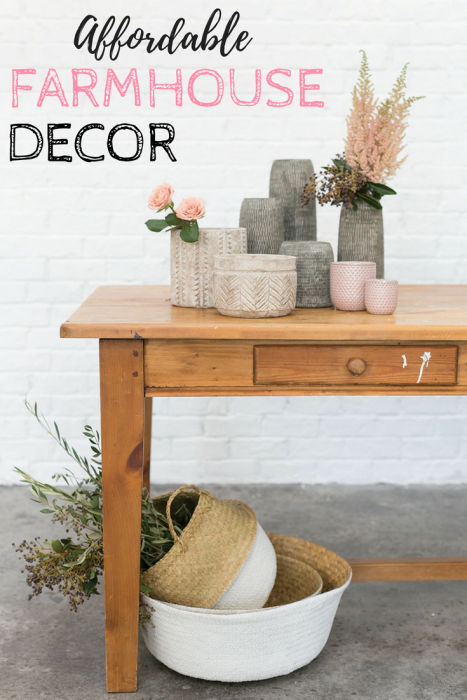 Adding Farmhouse Style on a Budget