The Best Creamy Shrimp and Grits! Ultra creamy grits topped with tender shrimp, andouille sausage, crispy brussels sprouts or salty bacon! These recipes are crowd pleasers!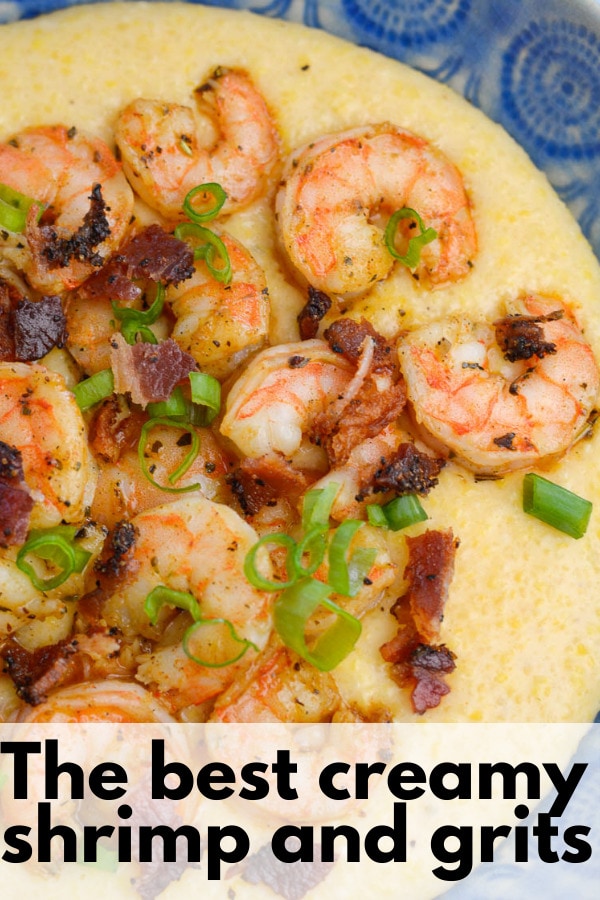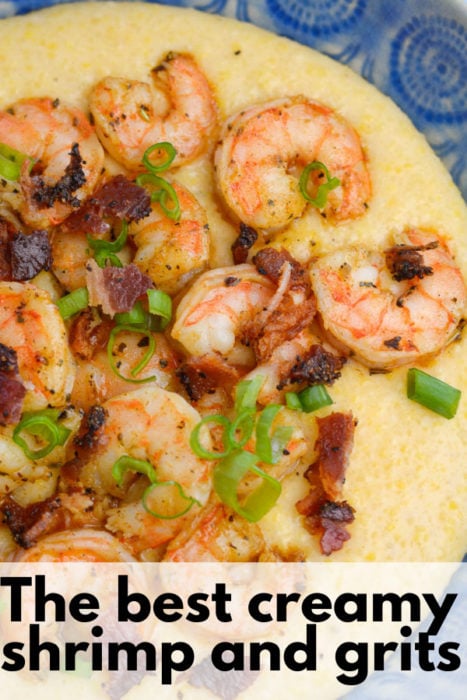 Creamy Shrimp and Grits
Shrimp is one of my favorite types of seafood. Whether I'm enjoying it in Shrimp con Queso, Shrimp Creole, Tacos or Kabobs, it's always delicious! But I think shrimp and grits is comfort food at it's finest. There is nothing as satisfying as a bowl of warm grits topped with plump shrimp and extra goodies. I have perfected ultra creamy flavorful grits! My grits are cooked in chicken broth to make them extra savory then I stir in two different kinds of cheese for that perfect creamy texture.
How do you make grits?
Grits can seem a little intimidating, but they are very easy to prepare. You will need to make sure that your grits are not instant, but more like a stone ground variety. Add chicken broth to a medium sauce pan and bring to a boil. Stir in your grits and reduce the heat to low. Cover and allow to simmer for about seven minutes, giving them a stir every few minutes. Next, after your grits have absorbed all of the liquid, stir in cream cheese, shredded cheddar and salt and pepper. That's it! For more detail, check out How to Make the Perfect Cheese Grits.
Perfectly creamy, tangy grits are packed with Gouda cheese, topped with plump shrimp and covered with crispy Brussels Sprouts. This is a game changer!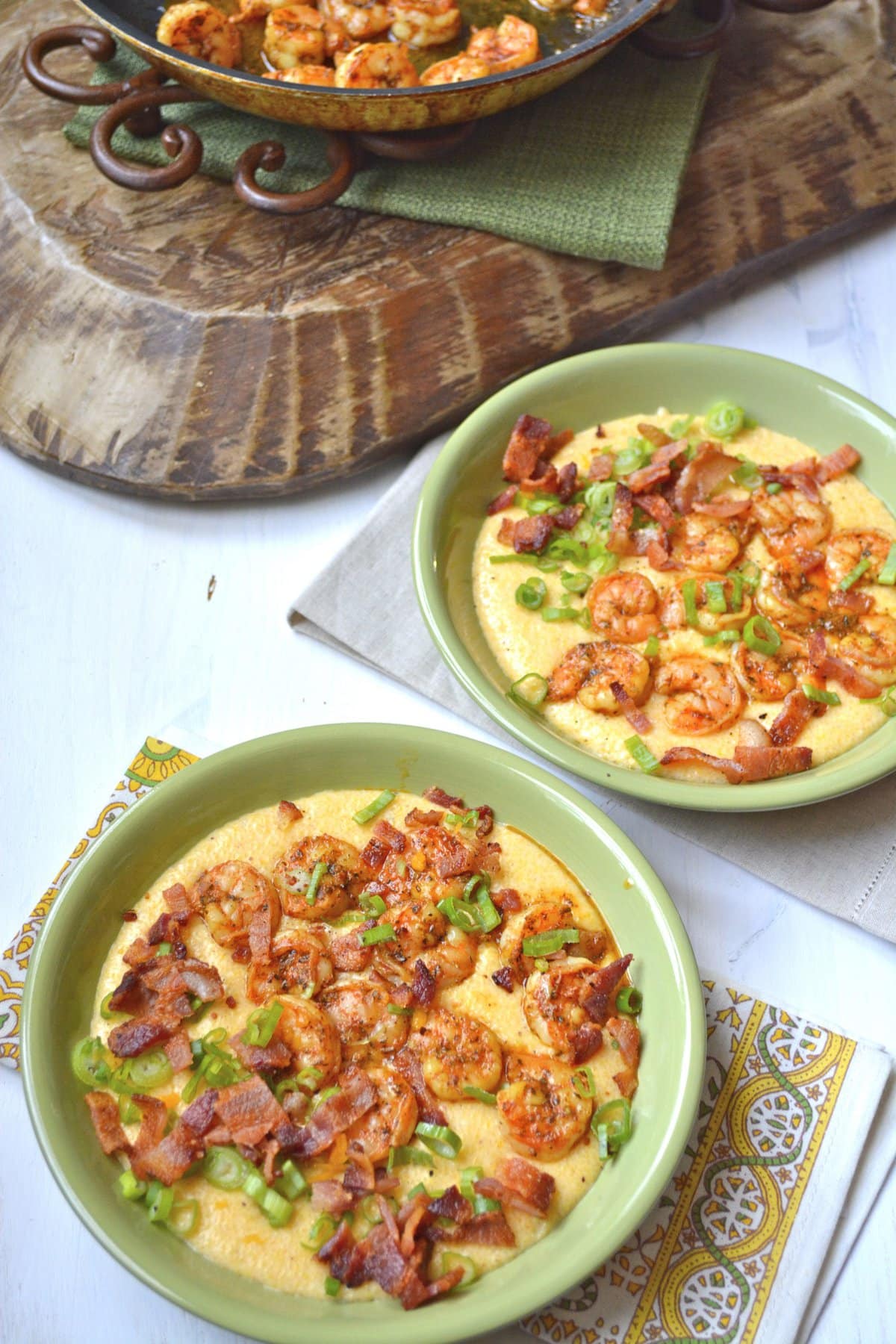 Shrimp and Creamy Cheesy Grits
Easy Shrimp and Creamy Cheesy Grits! The ultimate southern meal! Cheesy grits, spicy shrimp, crispy bacon and fresh green onions make the ultimate comfort food!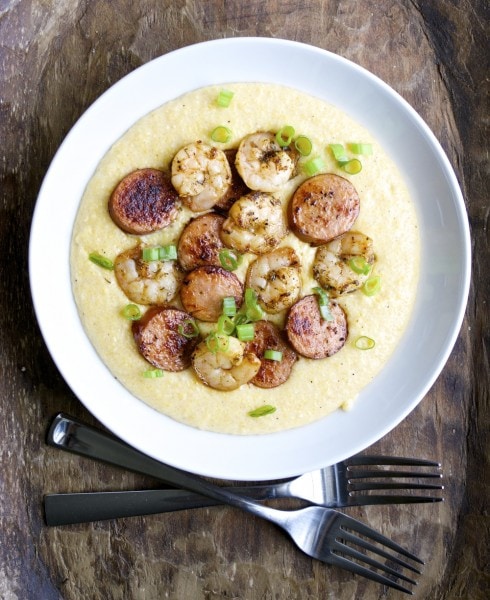 Andouille Sausage Jerk Shrimp and Cheddar Grits
Jerk Shrimp and Andouille Sausage are cooked to perfection and laid on a bed of ultra creamy cheddar grits for the ultimate Southern meal!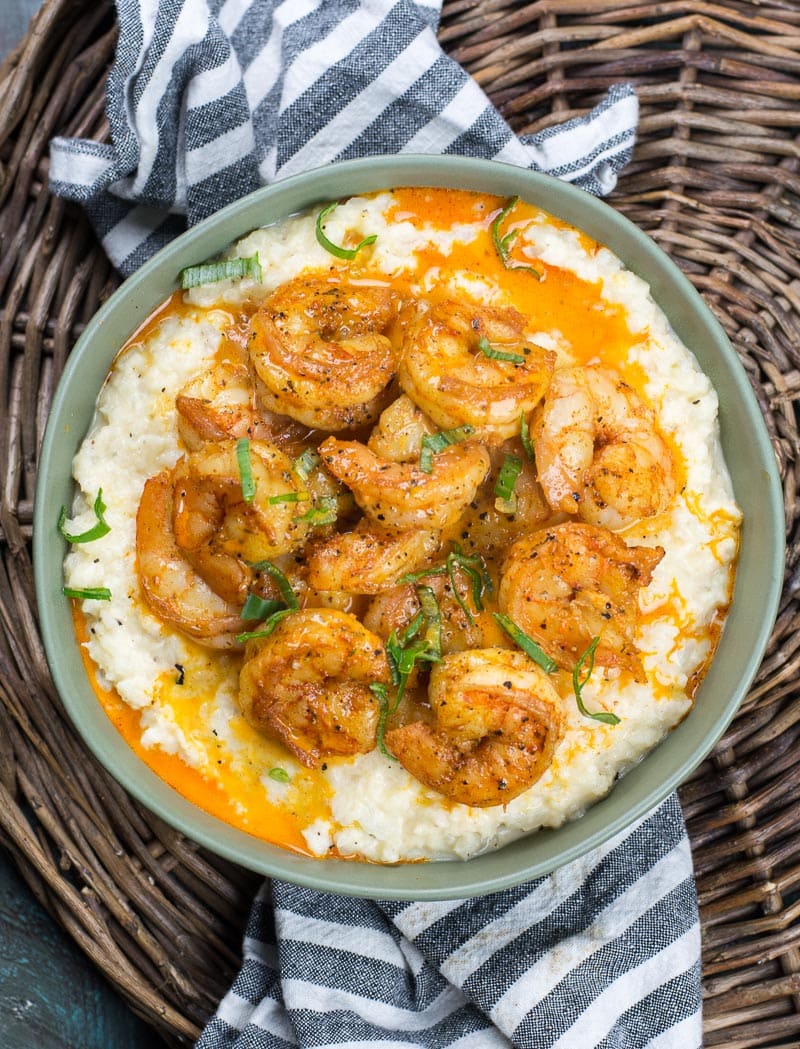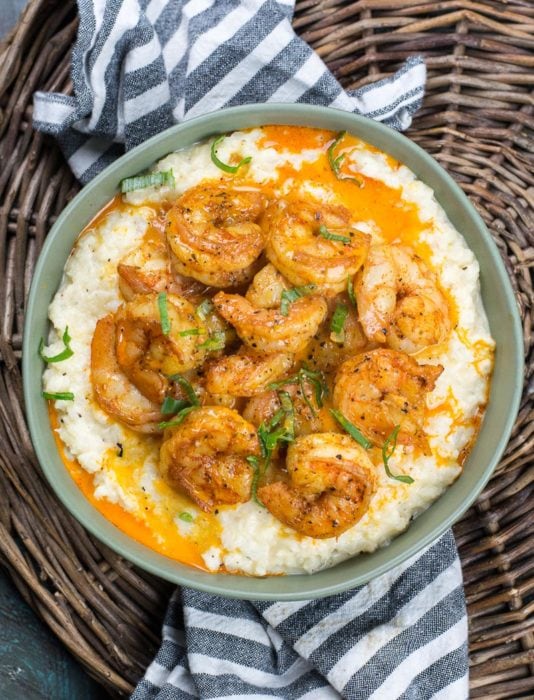 This cheesy Keto Shrimp and Grits recipe is the ultimate low-carb comfort food! At under 5 net carbs per serving this will be a new favorite!
Our Latest Video