Easy Ways to add Farmhouse Style on a Budget! Affordable farmhouse decor perfect for creating the Fixer Upper look!
Decorating a house can be a really fun experience. It can also be expensive. We have spent the last two years remodeling a sweet little farmhouse and I have enjoyed every second of it (okay, almost every second) but finding just the right decor items has been tricky. I'm going to share some of my favorite ways for adding farmhouse charm, and some of my favorite ways to add farmhouse style on a budget!
Florals
I will always have a deep love of faux florals. I do not have a green thumb so real florals are not in the cards, but I love the texture and color good florals can add to your decor!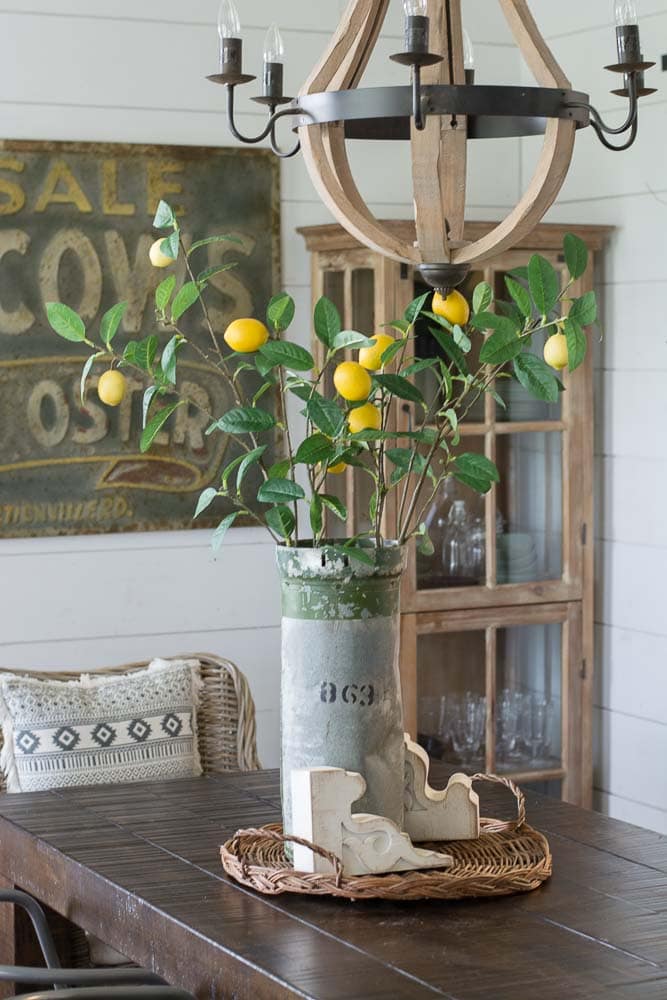 This is one area of decor that I feel you can really branch out (get it? #planthumor) even if your decor is very neutral like mine you can play with pops of color you may not normally add. During the summer I rotated our dining room with these big beautiful lemon branches, potted lavender basket and my favorite lavender topiary.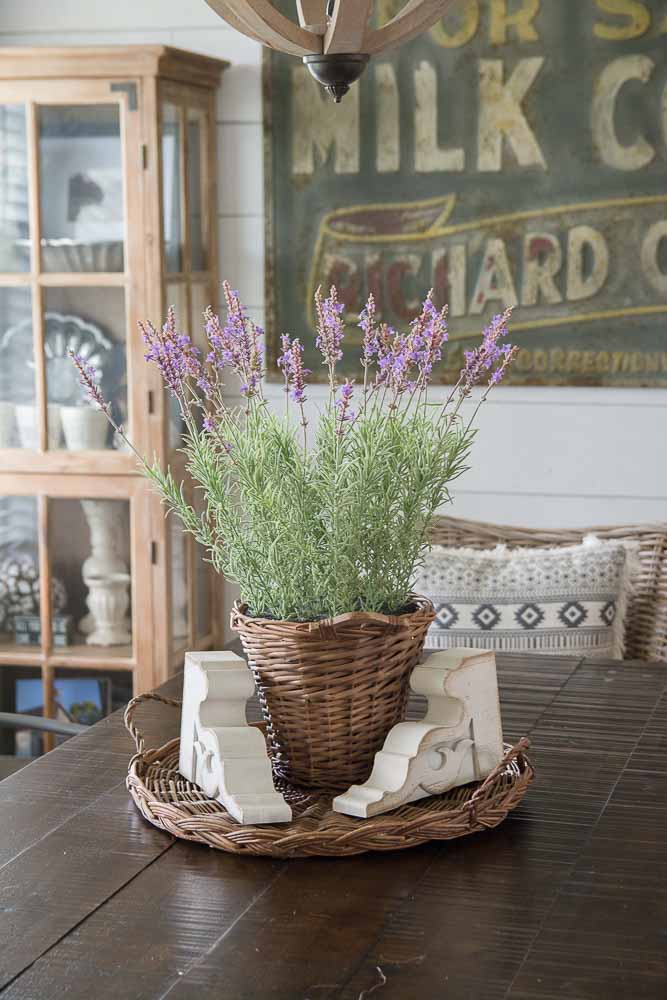 Baskets
Of course I love a good design aesthetic, but I also believe the best design is one that not only looks beautiful, but is functional. In our home we use baskets for blankets, extra pillows, work storage, dog toy storage and more. It helps to keep things nice and tidy
I am a big fan of collapsable sea grass baskets. I love that you can collapse them to create a big bowl shaped basket that works great for centerpieces or accents on entryway tables. Or flip up the sides for a more traditional look. These are so great for adding to guest rooms or bathrooms with extra linens. We also use these BRANÄS Baskets from IKEA and because they are very structured they are great for heavier items like books. We have some of these in a guest room with DVDs, books and I keep some in the office with catalogs and magazines. They are a great inexpensive option.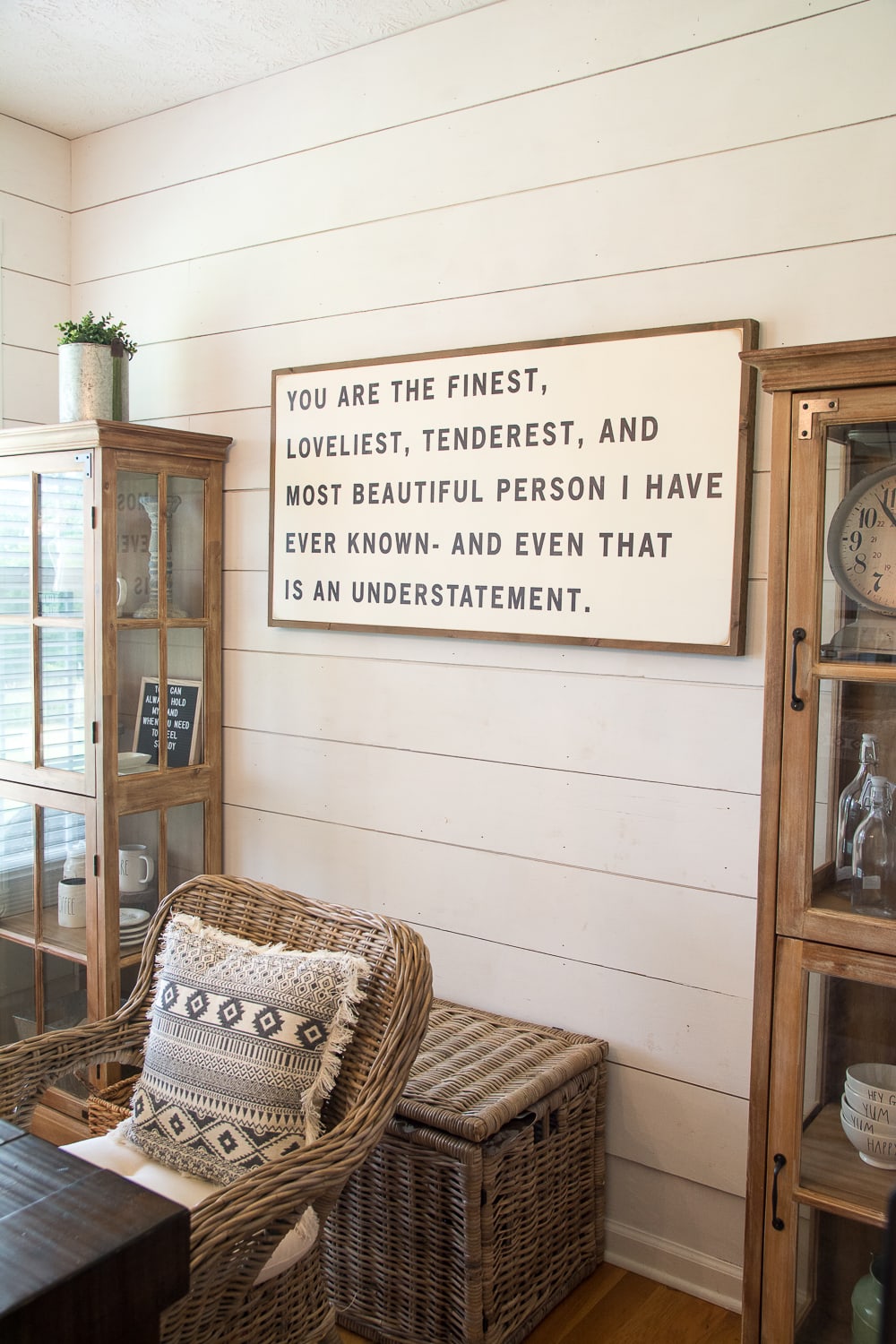 My favorite basket in our home is our wicker trunk from IKEA (not an exact match, but this one is close), which matches our BYHOLMA chairs perfectly. This trunk stores all of our dog and cat food. It keeps it handy and all in one spot, but out of sight so the dining room looks tidy and organized!
Vases & Planters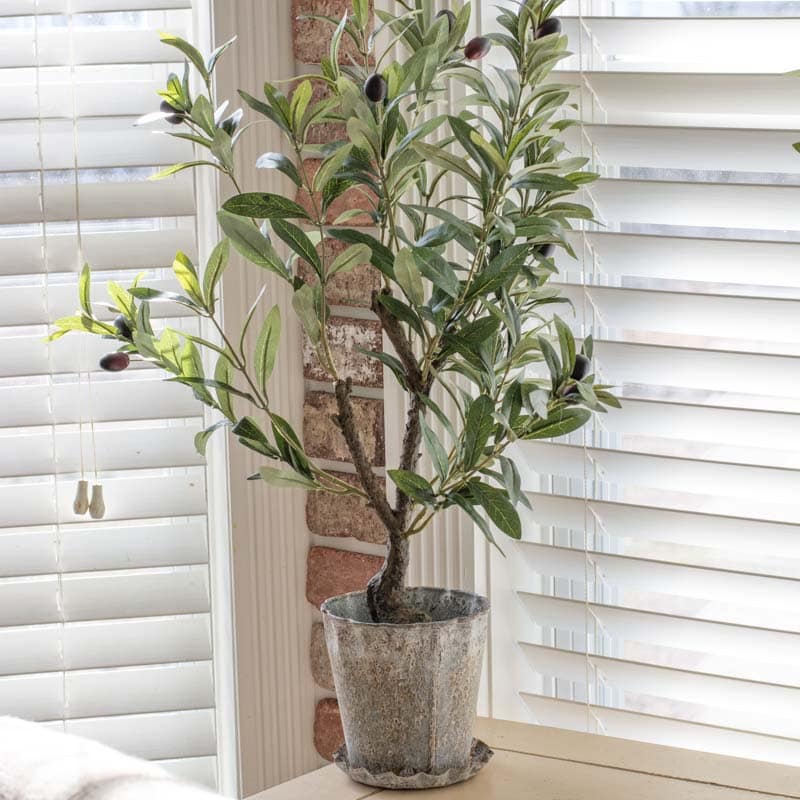 I love how a fun vase or planter can add such an impact on a small space. Unique shapes and finishes add character to any space. Some of my favorite planters have that beautiful rusty, patina finish. This little farmhouse planter that I paired with an olive bush (another great floral option) has that chippy, distressed finish but what I really love is that scalloped saucer. It creates such a whimsical touch. These Rectangle shaped Rust Wall Planters are one of my favorites. I use them in the office to store files instead of plants.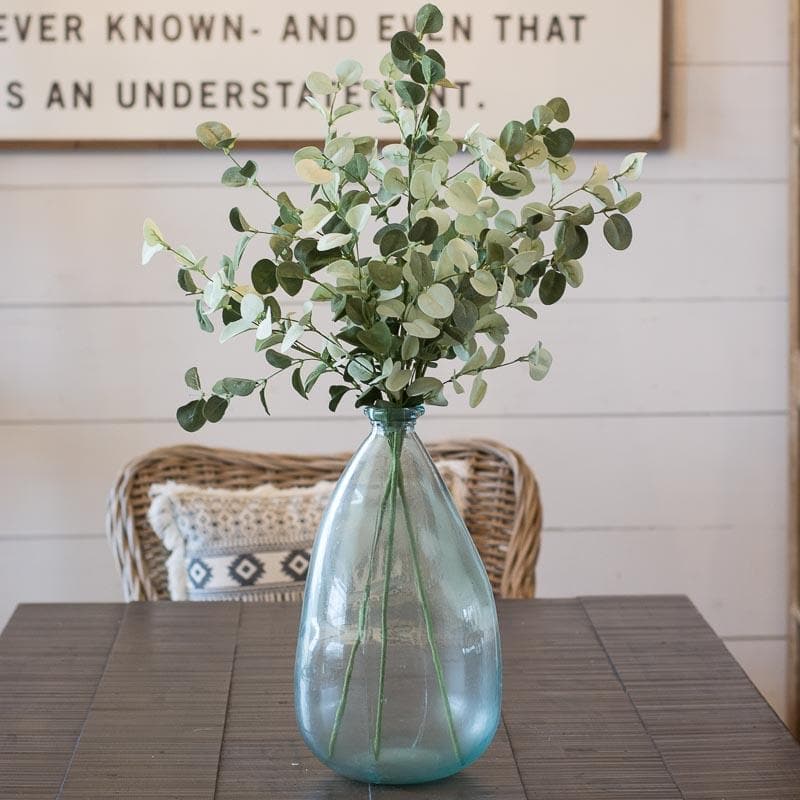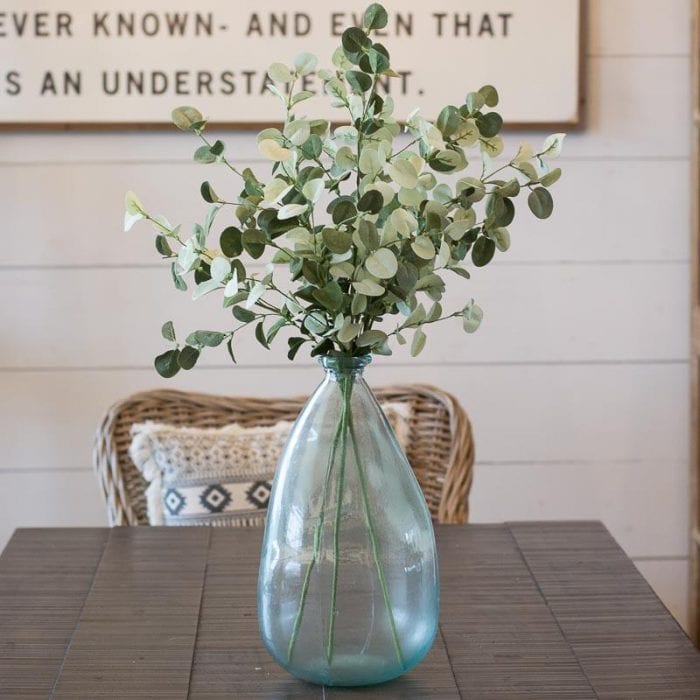 I have loved this Clear Barcelona Vase from World Market for ages. It is my favorite vase and has spent time in every room of our house. This vase comes in three shapes and sizes, I love the unique shape and the height is just right. This is the 14″ vase, but I would love to add the other sizes as well.
Show Stopping Wall Art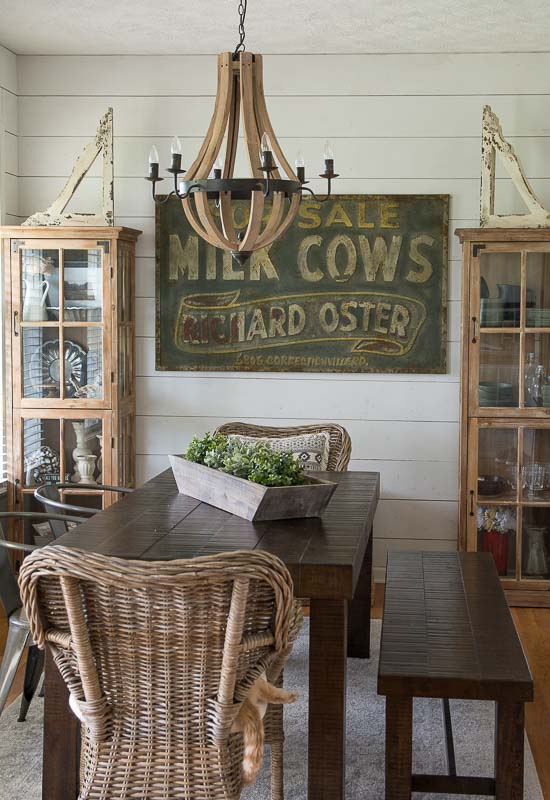 Of course adding wall art is a no brainer. Except this is one area that I think a lot of people struggle with. When decorating there seems to be a bit of a sense of urgency to fill a house up. We took the opposite approach. It has taken two years to find the right art for downstairs and we haven't hung anything (not a single thing) upstairs. I really wanted to fill our home with meaningful pieces, art that we really and truly love just instead of just filling it with things that looked okay. When I found this Giant Milk Cow Sign, I knew it was THE piece. It's aged, rusty finish and giant presence is so lovely. I smile every time I walk through the room.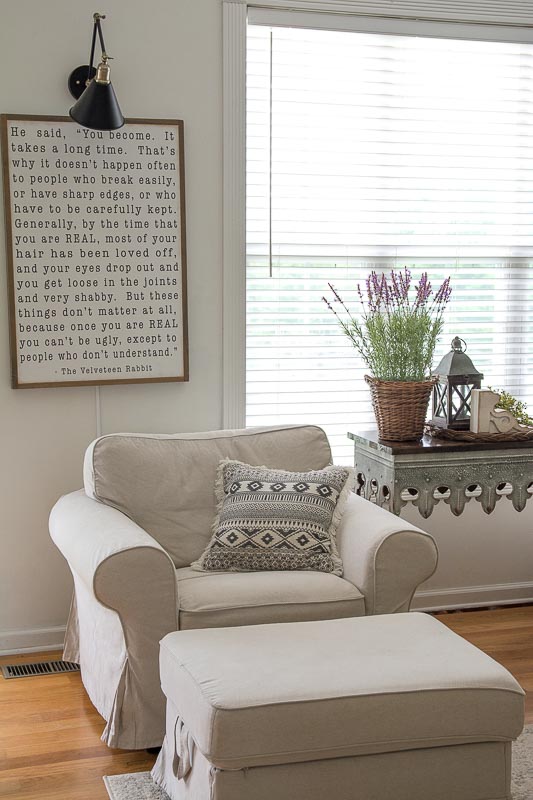 In the living room we added this sign with one of my favorite quotes from The Velveteen Rabbit, as well as some framed photography my husband took and a piece from DeannArt seen below. 
Architectural Pieces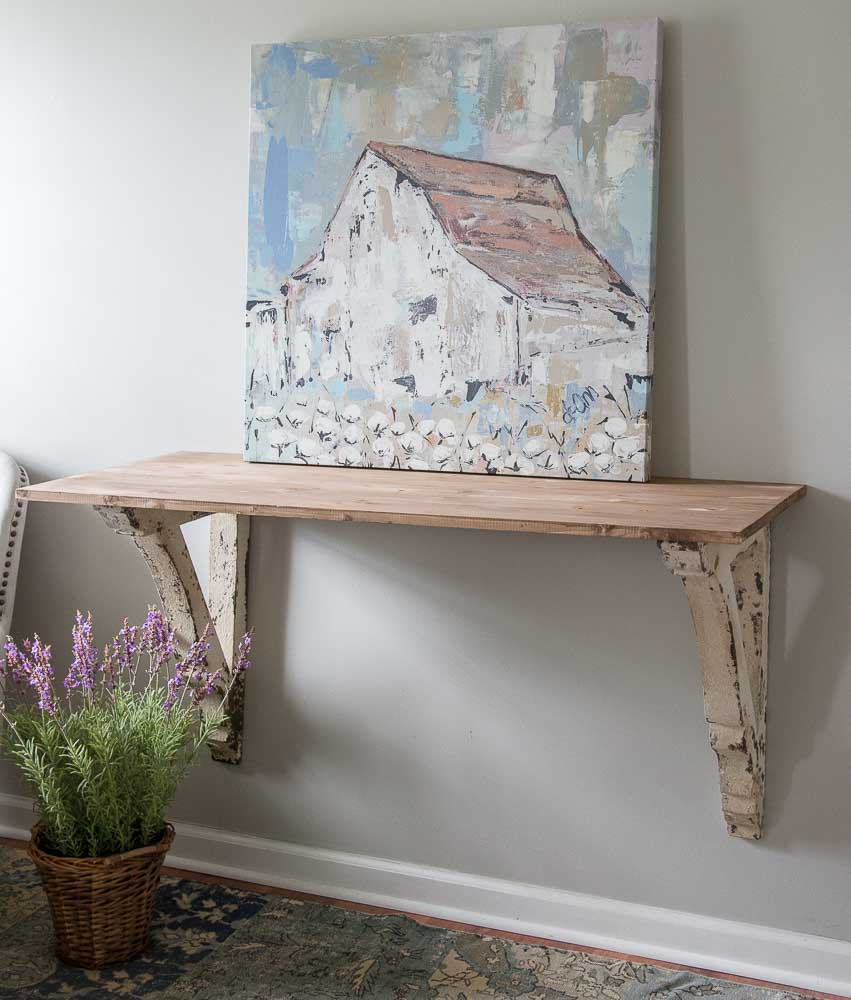 Architectural pieces are a personal favorite. I love it all. Give me chippy corbels, balusters, trim, or old doors. Stroll through your local antique stores and you may be surprised by the beautiful old pieces you find! I recently scored a gigantic antique door that is incredible! I plan to trim it and put it on barn door style sliding hardware in our master bedroom.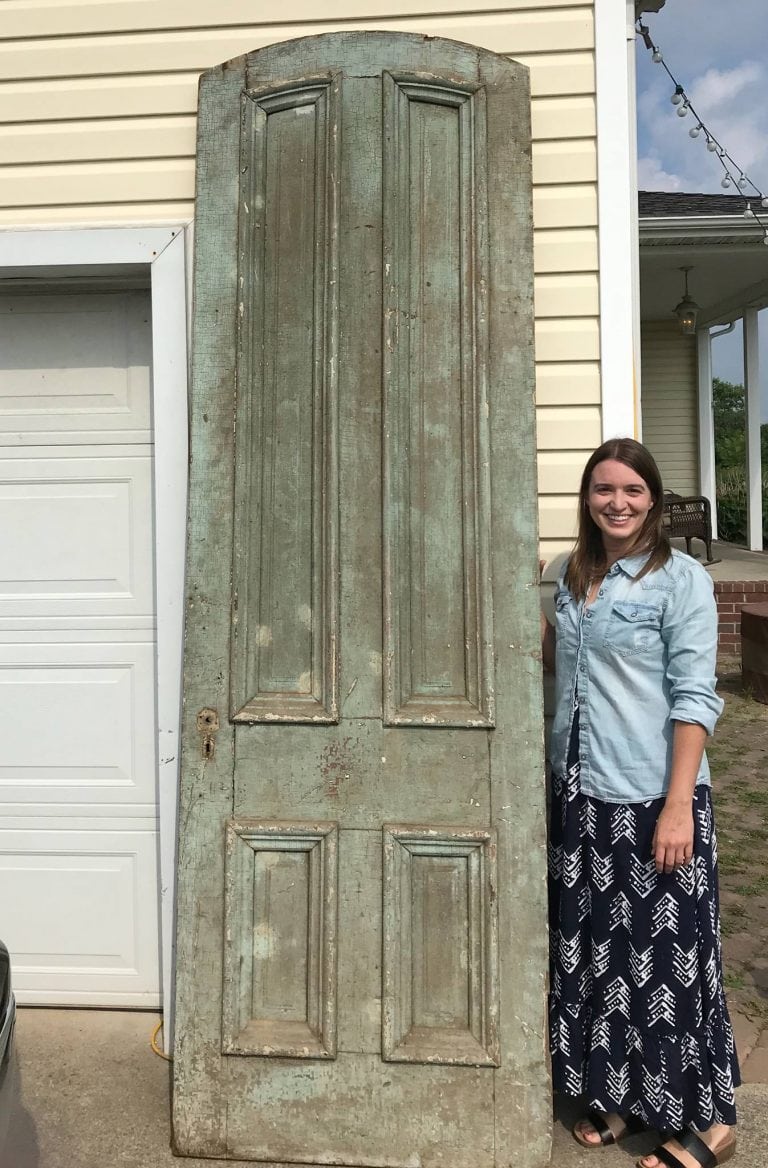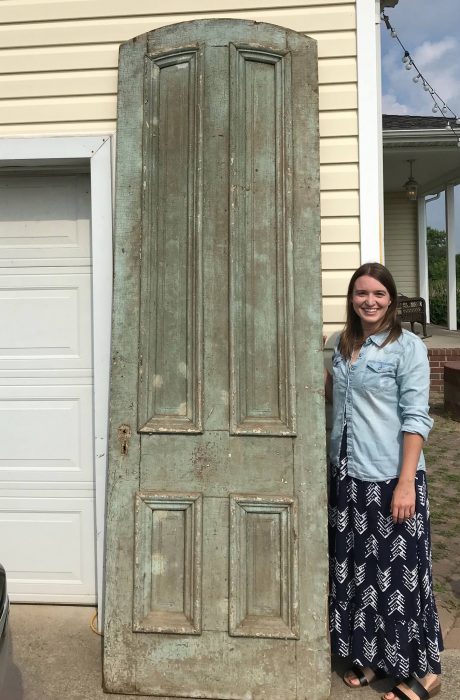 Corbels are fun because they are functional. You can use smaller ones as bookends or narrow shelf brackets or large ones (like above) create a great desk or entryway! Below you can see my favorite Riverboat trim. This looks good everywhere! I love how it fulls awkward spaces like this!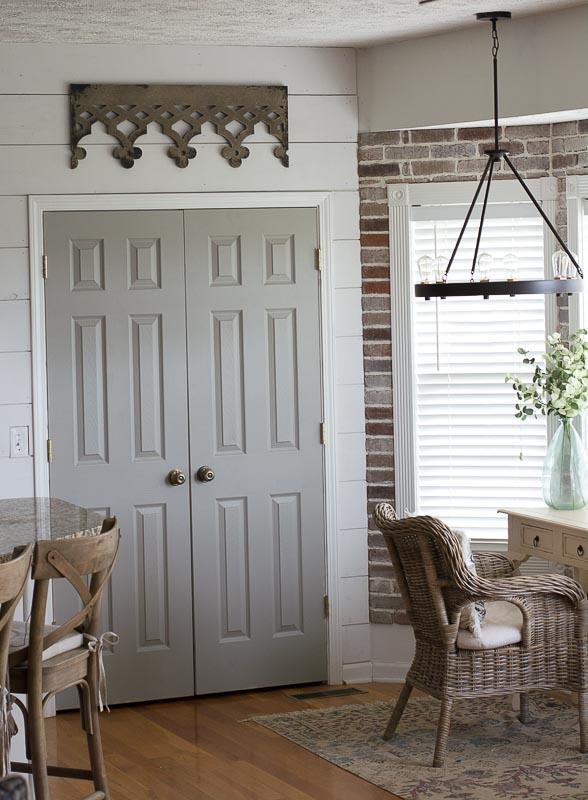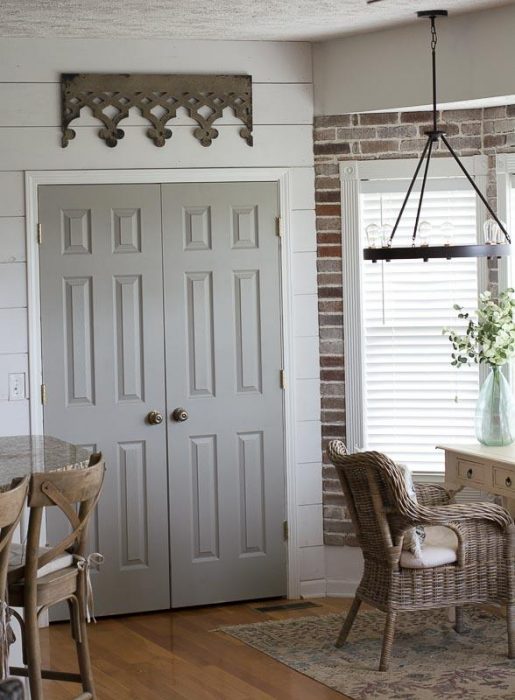 More Farmhouse Decor



DIY Farmhouse Dining Room