The very best gluten free restaurants in London! Exactly where to find the safest and most amazing gluten free food in London!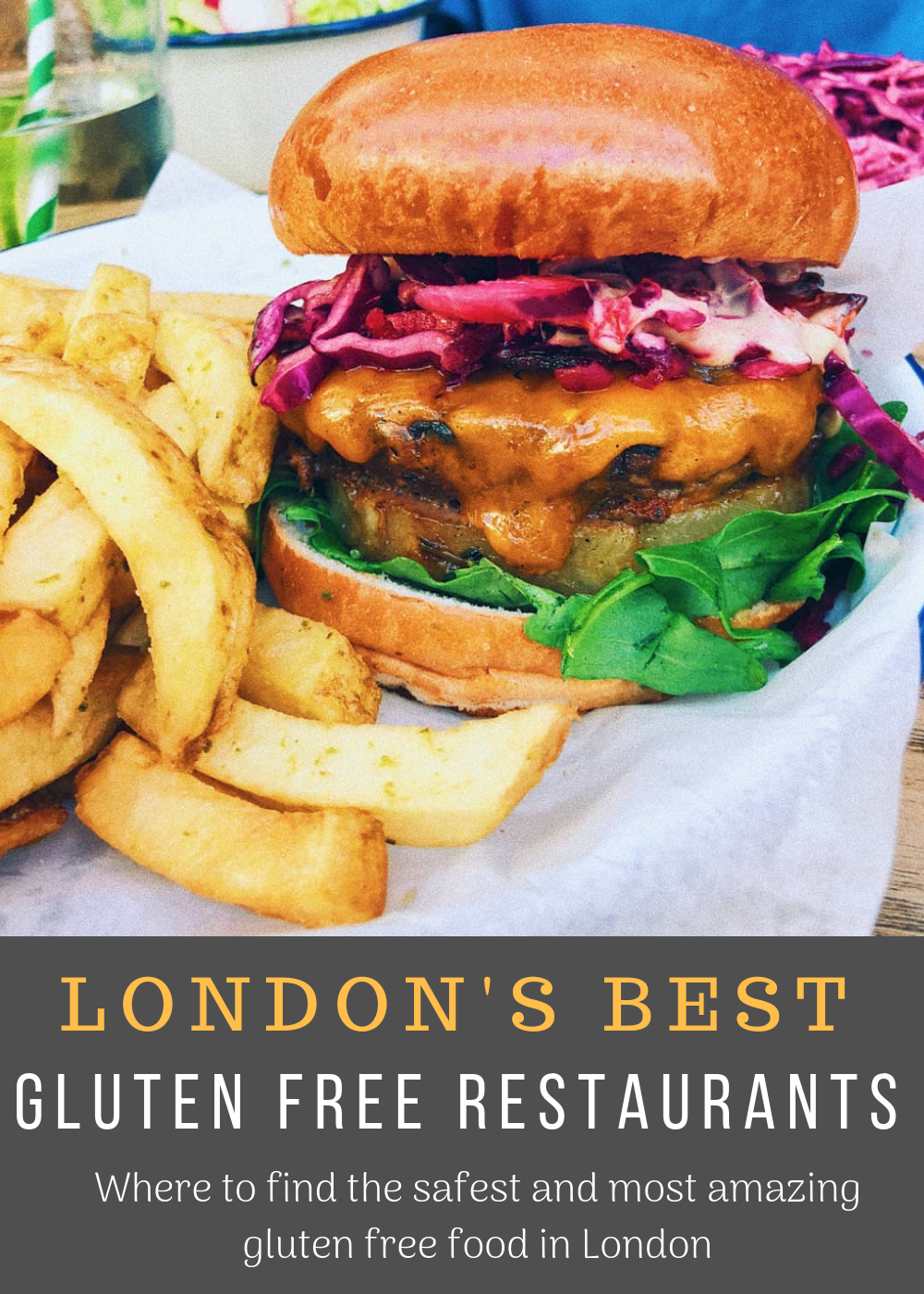 When Mr. Maebell was diagnosed with celiac 12 years ago we were seniors in high school. Right up until his diagnoses we had been sharing my afternoon snack of wheat thins in 4th period Economics. Quite abruptly that changed. At that time the 18 year old versions of us never ever thought we would be able to travel the way we both wanted to. Making sure you can have gluten free food prepared with no cross contamination concerns was just so unlikely. Fortunately, we were wrong. We just finished our second trip to Europe and I can tell you the food was not an issue. There are SO MANY amazing gluten free options! These are some of our favorites from the trip!
Honest Burger
We ate at Honest Burger three times during our stay. We lodged in South Kensington and it was an easy walk from our hotel. This small chain of burger joints is not 100% gluten free, however, once I spoke with them and did some research I felt it was a safe option. The staff had an amazing understanding of how important cross contamination was. After we placed our order each time the waiter would ask if we had any other dietary concerns, at first I thought they only asked that because we specified that we had to have gluten free items but I heard them ask the tables around us as well.
The really cool thing about Honest Burger is that they have a small, albeit impressive menu and we could have every single item on it! Onion rings, burgers, fries, a delicious chicken sandwich, it was all fair game! They do offer regular gluten full buns, but they use separate toasters, and workspace and they change gloves. One of the owners is unable to eat gluten so they have great procedures in place to prevent contamination.
What we tried:Dinner options: Buffalo chicken sandwich (a monthly special) the Chili Burger, chicken sandwich, rosemary and sea salt fries, onion rings and the chipotle mayo dipping sauce.
Breakfast options: the traditional English breakfast (that was a TON of food) and the avocado toast with eggs and chorizo.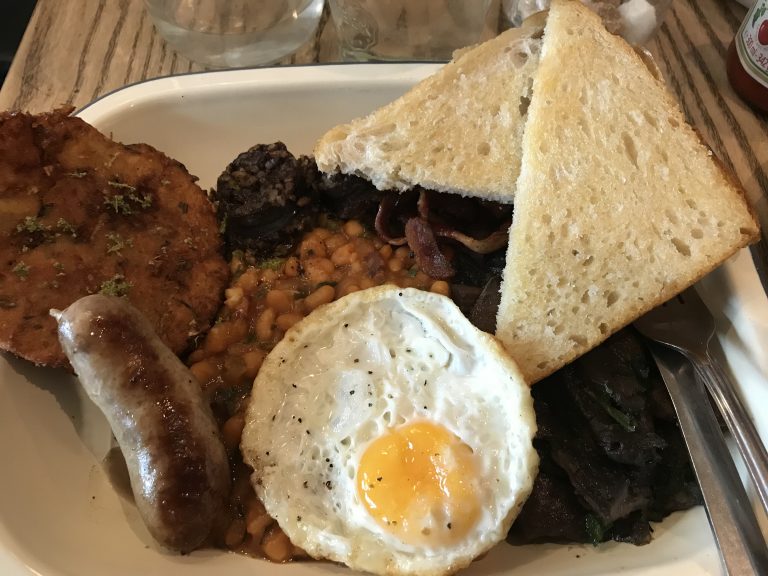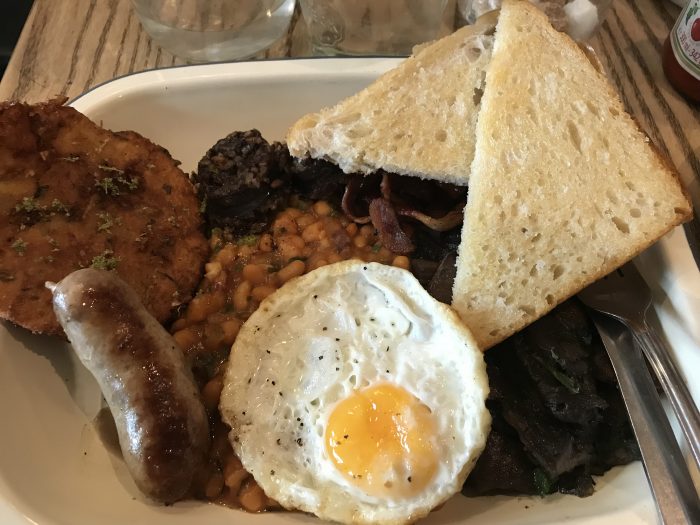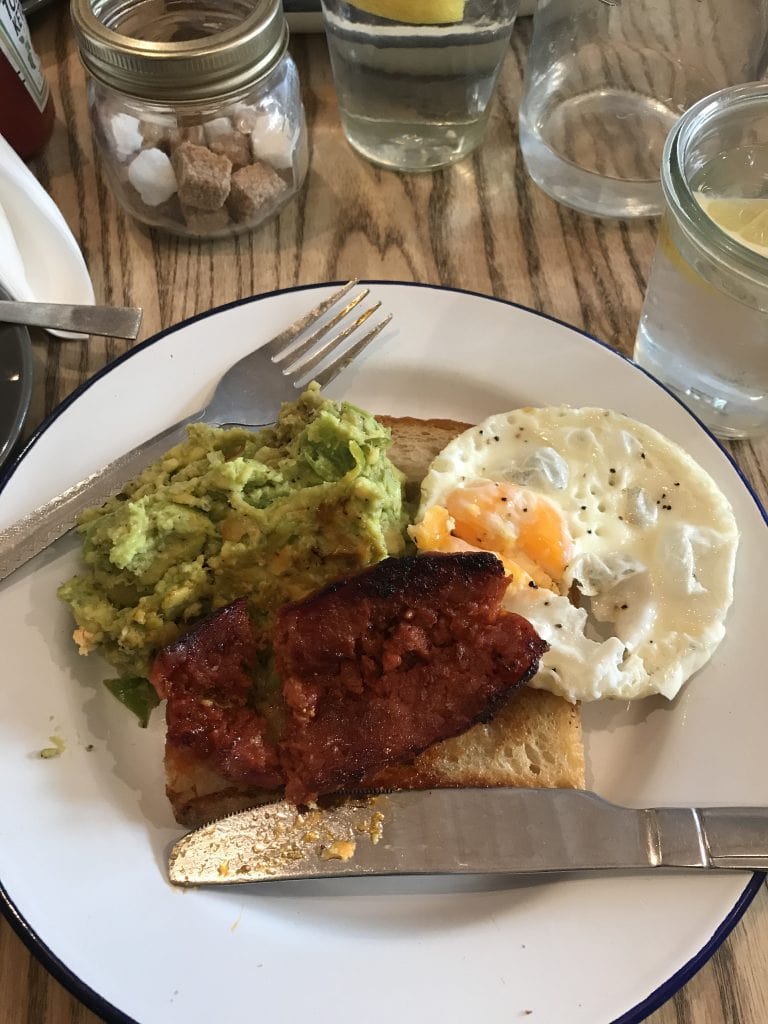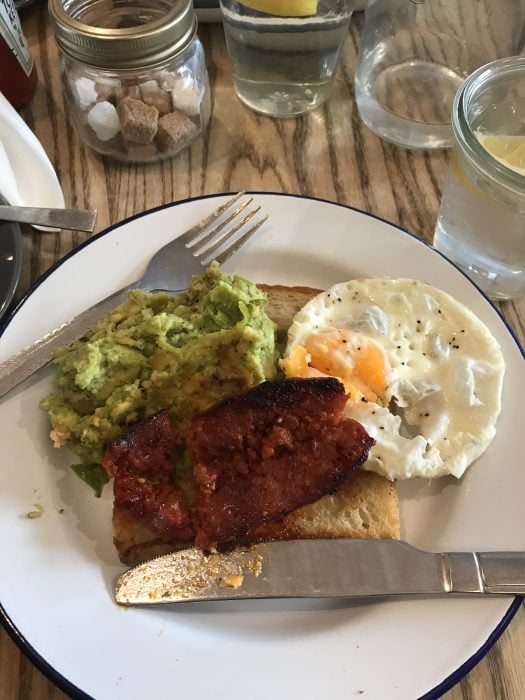 The verdict:
I felt the food was safe and delicious. Mr. Maebell loved the Chili burger and I loved the grilled chicken sandwich. The fries and onion rings are amazing, don't skip the chipotle mayo dipping sauce! The breakfast was fine, though not our favorite but it was difficult to find gluten free breakfast so I am very grateful they had options for us!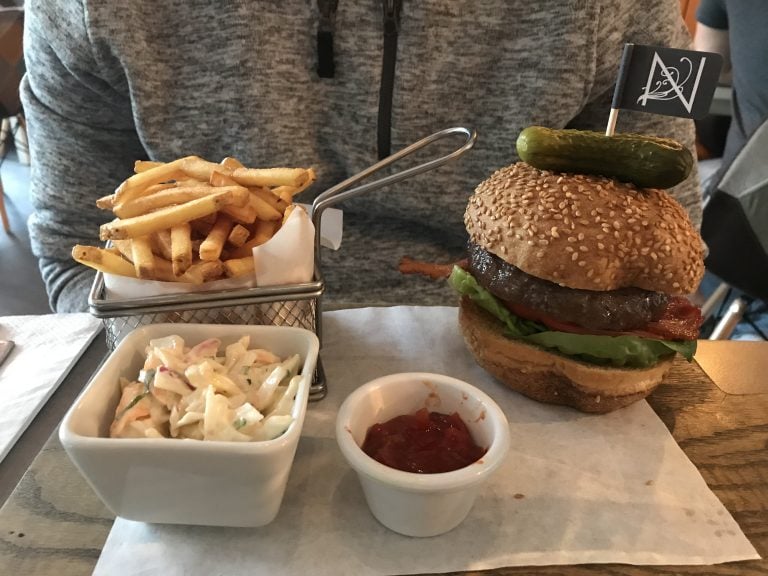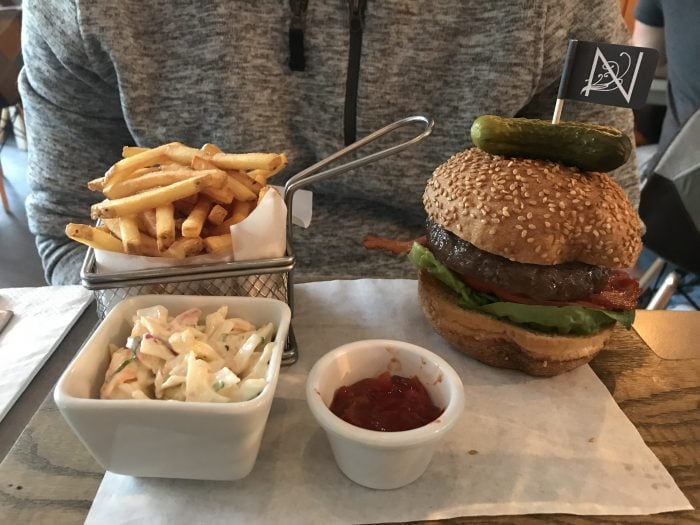 Oh man, what a gem. This was my favorite place, hands down. Actually next time we visit London I will likely choose a hotel based on it's proximity to Niche, that is how much I enjoyed it. This 100% gluten free restaurant has a range of options. We started off with the NFC basket, which featured fried chicken tenders, BBQ sauce and ranch. It was great and I wish they offered it as a dinner option. My husband got a burger that came with fries and coleslaw and I got the Chicken Pie, which I am still craving. The chicken pie came in the most wonderfully flaky crust and was perfectly seasoned. I am on a mission to recreate it!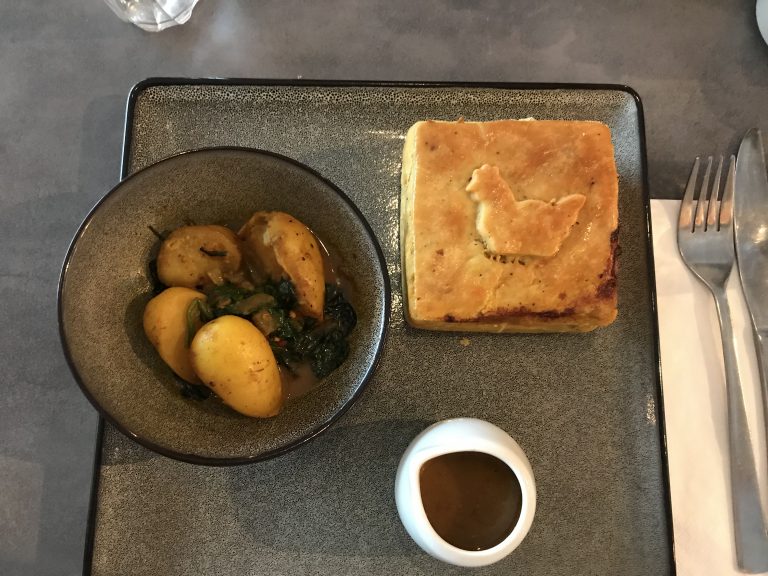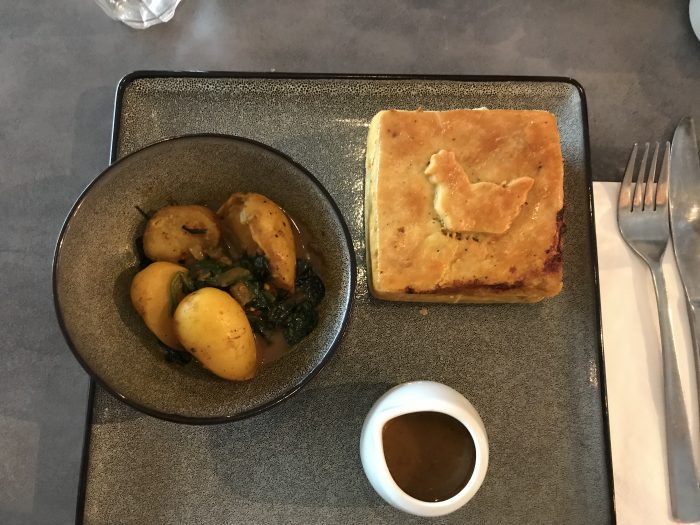 The verdict: We loved it. We were stuffed, otherwise we would have tried dessert. Put this one at the top of your list.
Côte Brasserie happened to be our saving grace one day. It was on our list of restaurants and we literally stumbled into it while on our way to another restaurant. We had walked miles and were super hungry so we went right in. This French restaurant has a lot to offer, it has lunch specials and an extensive gluten free menu. And a Crème Caramel dessert to die for.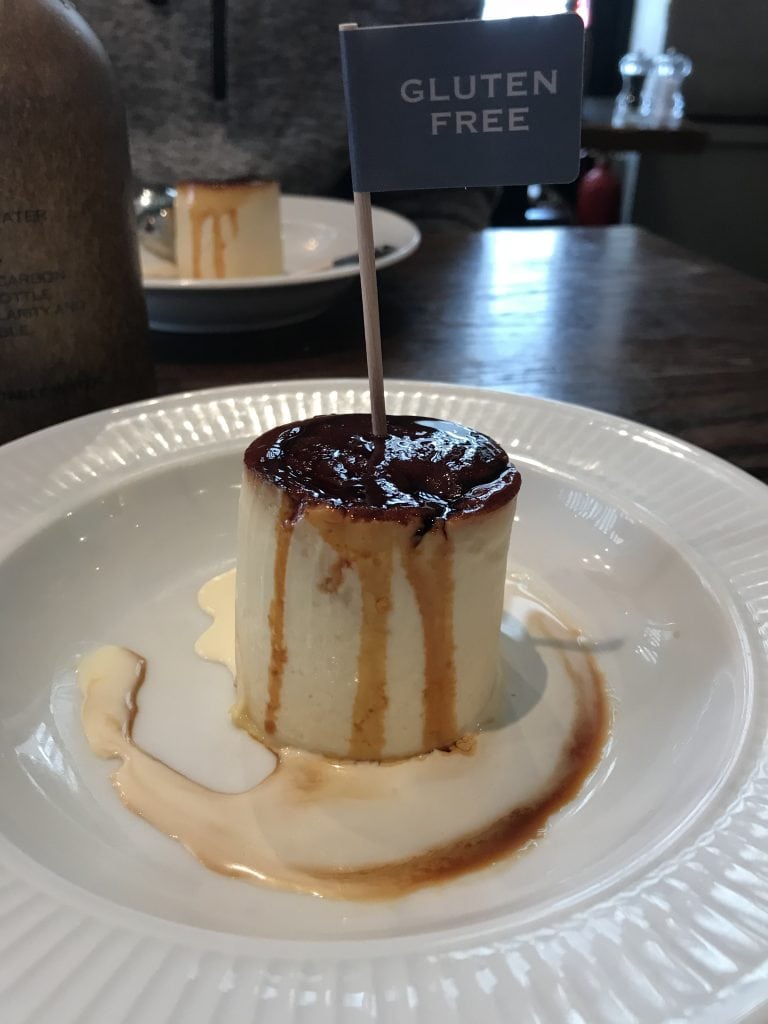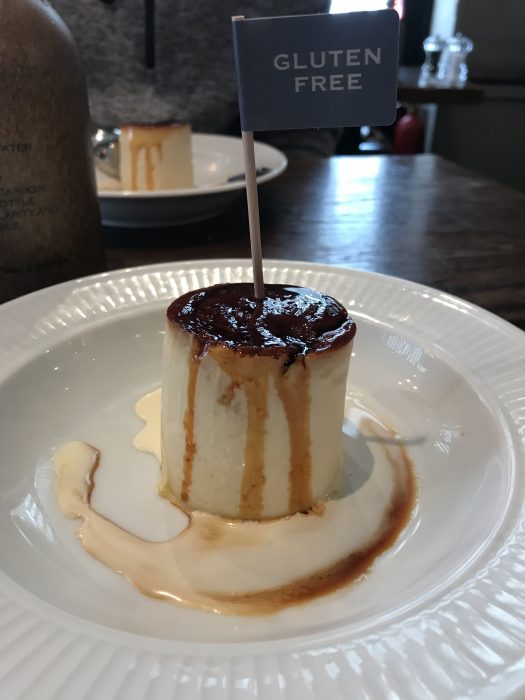 What we tried
Rib-eye steak with garlic butter and fries, Brenton Chargrilled Chicken, French Onion Soup and the Crème Caramel dessert.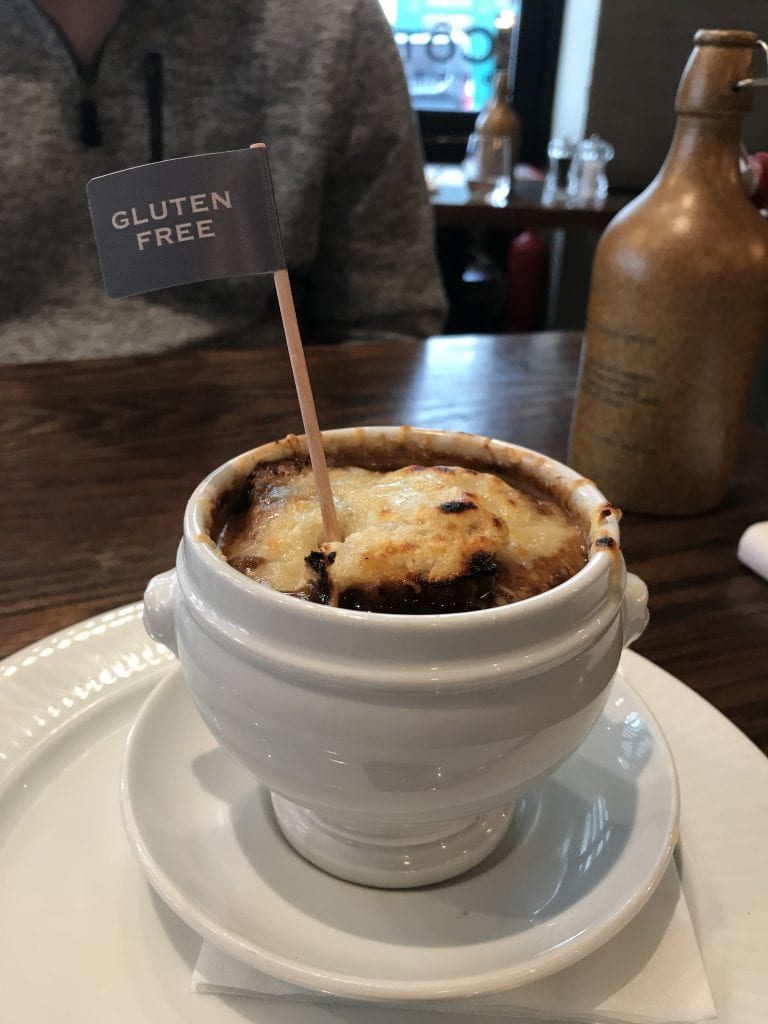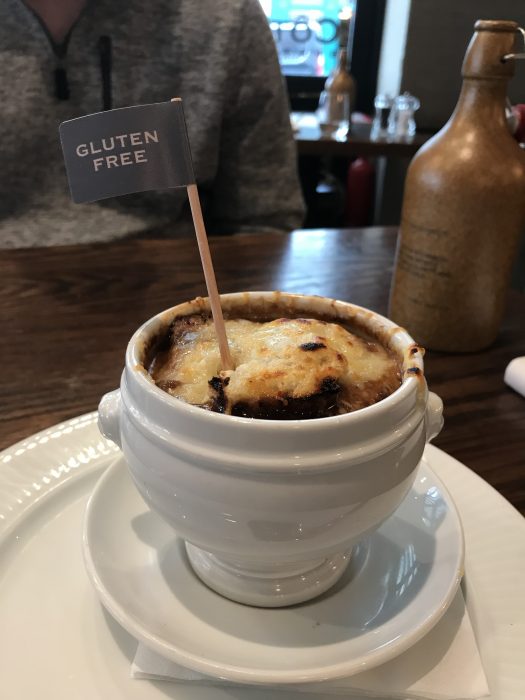 The verdict:
The meal was fine, the dessert was phenomenal.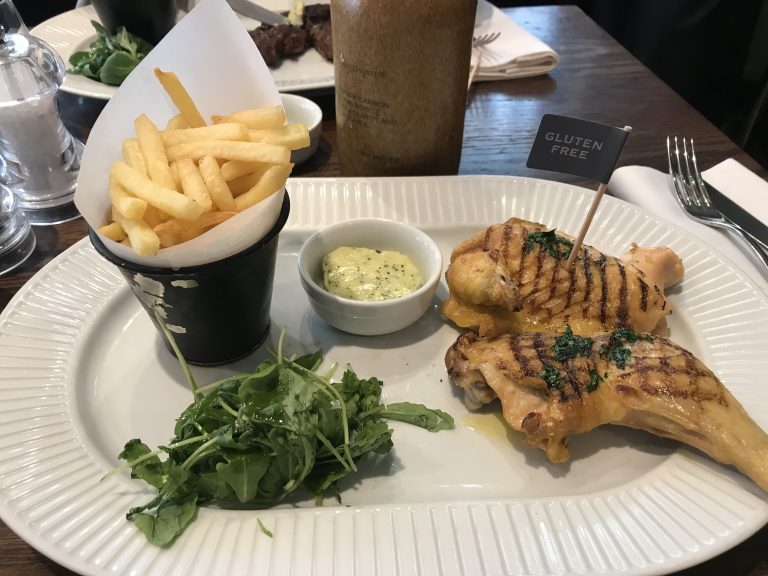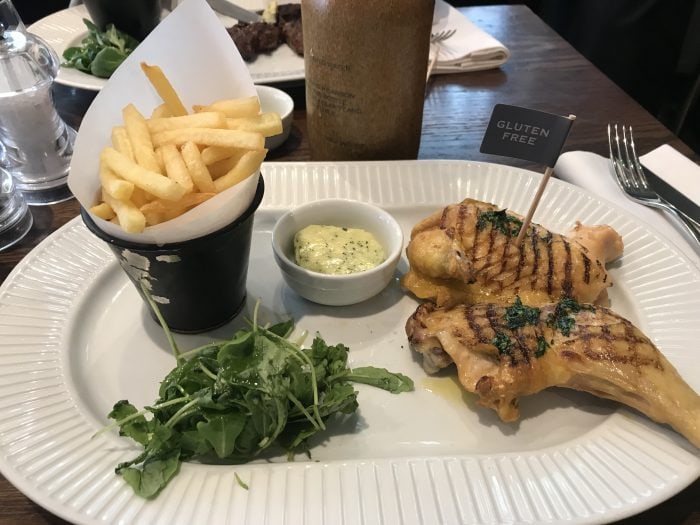 We went to see Aladian while we were there and this is just a few doors down, so it was really nice to have dinner and see a show. This 100% gluten free pasta house is small, so seating is limited and you might want to make reservations. We actually went because I had read they had great gluten free tiramisu, but it was not on the menu and they waiter said they didn't have any, so I'm not sure if it has been discontinued.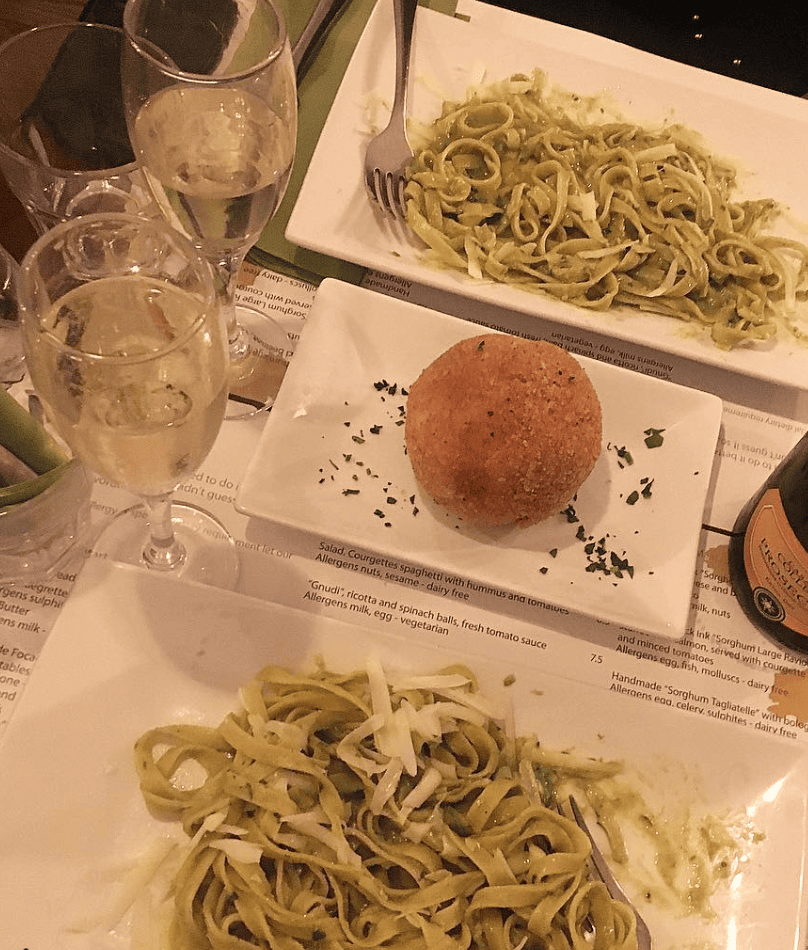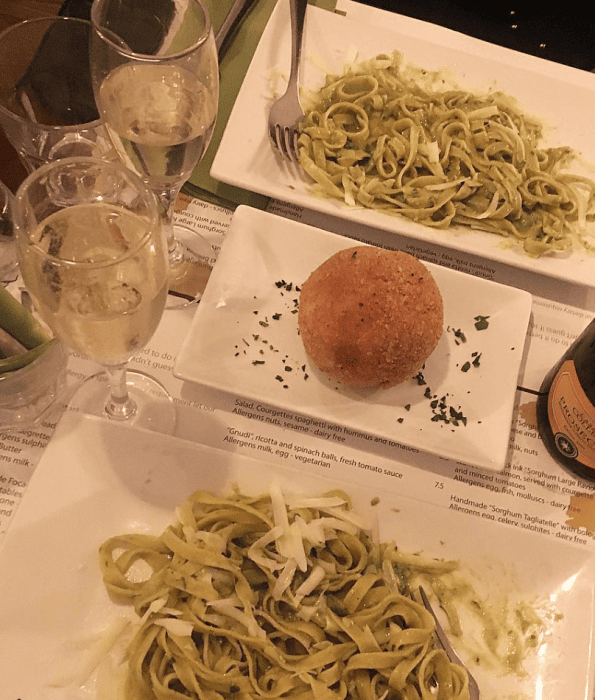 What we had:
The bread basket which featured several different kinds of gluten free bread, the tomato muffin was my favorite. It also came with butter, salt and olives. Mr. Maebell ordered the Tomato pappardelle with Bolognese Ragu and I had the Artichokes Carbonara Tagliatelle.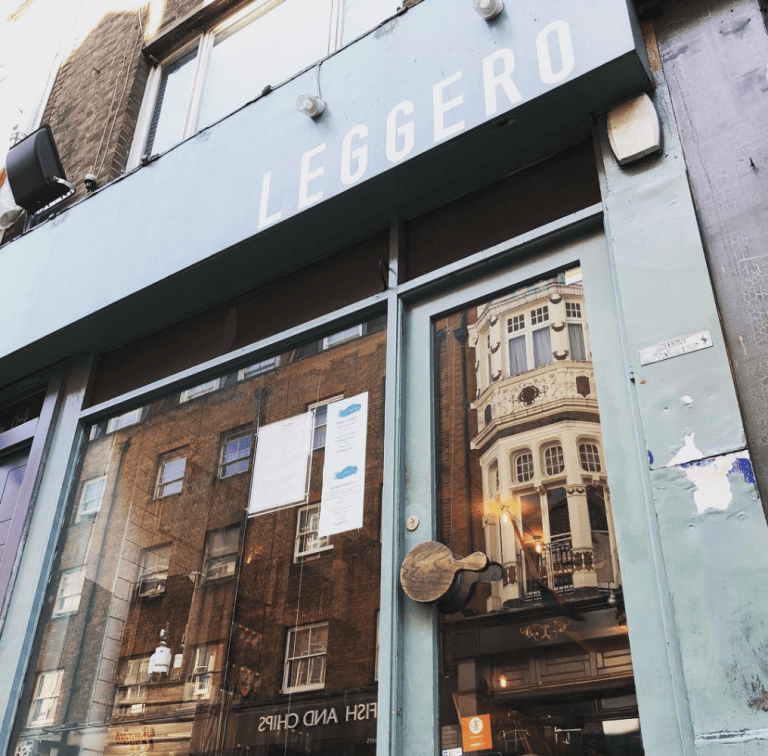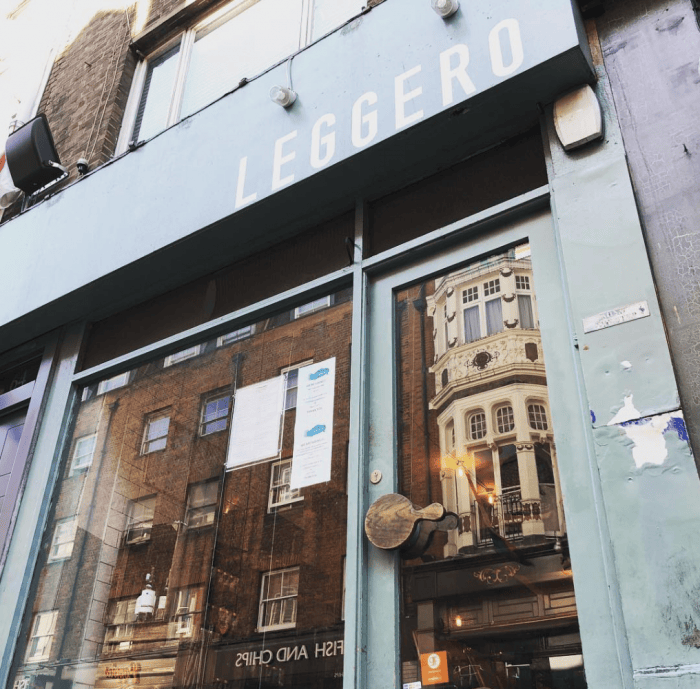 The verdict: Both meals were delicious and filling. This was the only gluten free pasta house I came across that I felt was a safe gluten free option. They also offer ravioli!
Beyond Bread was my big hope for a gluten free croissant, alas, they did not have any. I had been stalking this 100% gluten free bakeries instagram for a while so I knew we had to stop in. The shop is an easy walk to the British Museum so we stopped in for breakfast.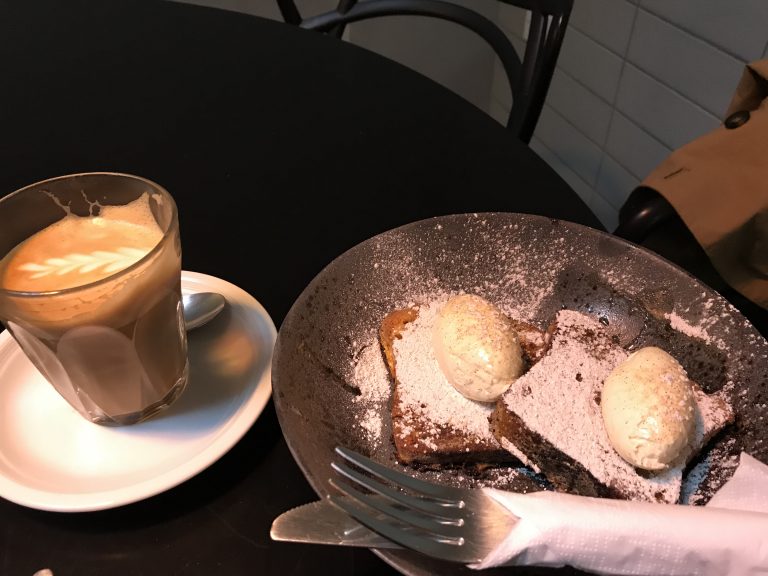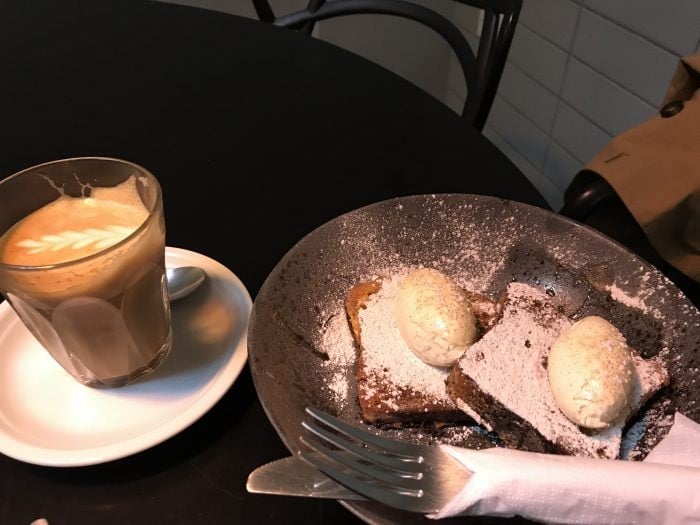 What we had: Mr. Maebell had the waffles with bacon and I had the french toast. My french toast was great, the bread was soft and fluffy and the mascraphone topping was wonderful.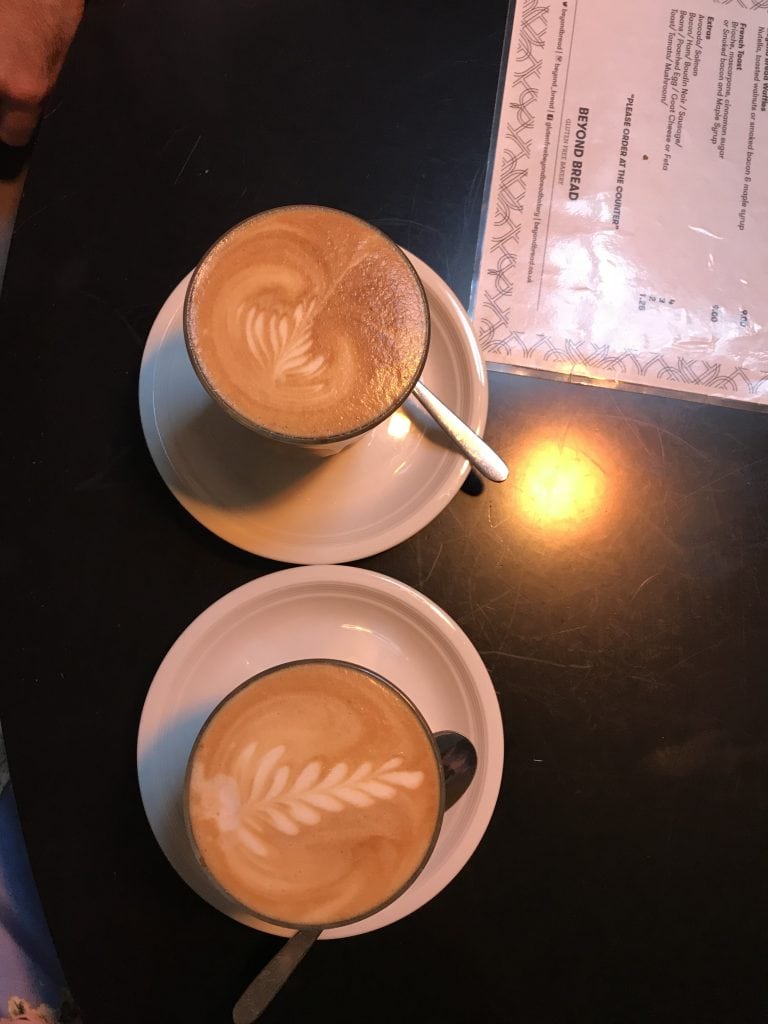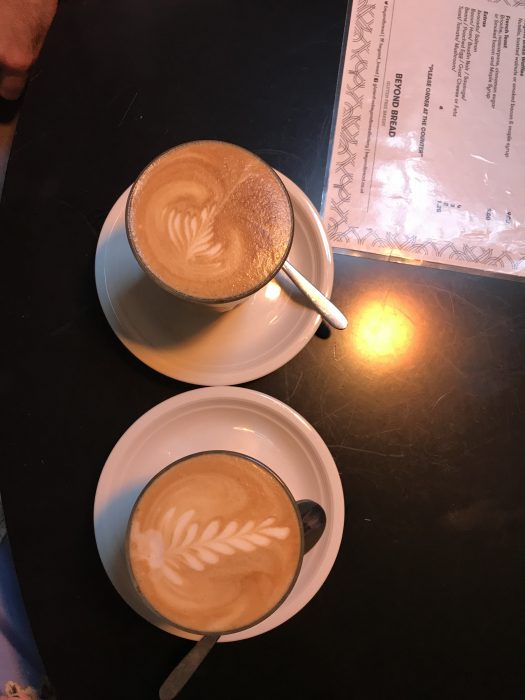 Go do it
London was wonderful. This was our second trip to Europe and I can assure you it is far easier to accommodate a gluten free diet there than it is in the USA. Not only are the options plentiful, but they understand cross contamination. If you are on the fence about traveling abroad don't let dietary restrictions hold you back. There is so much WORLD out there, go see it!