Let's talk comfort food.
What do you love? Maybe soup, or something super sweet, or a big casserole? I actually love hearing what people consider to be their "comfort food" because it is all so different! Usually, it is something that has a meaning or a story behind it.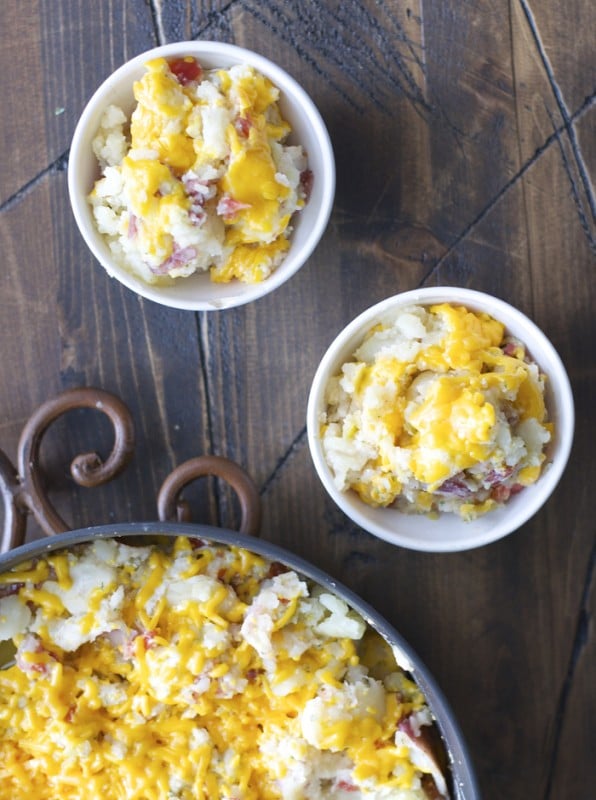 Like maybe your comfort food is chocolate pie because your grandmother made it? Or it's biscuits because your mom made then when you were growing up?
Well for me, one of my comfort foods are potatoes. Basically in any form. Growing up, I didn't eat meat. So my dinners consisted of the side dishes to whatever my Mom was serving. Often, it was potatoes. Mashed potatoes, baked potatoes, stewed potatoes, you name it, we had it.
So naturally, potatoes have a warm spot in my heart.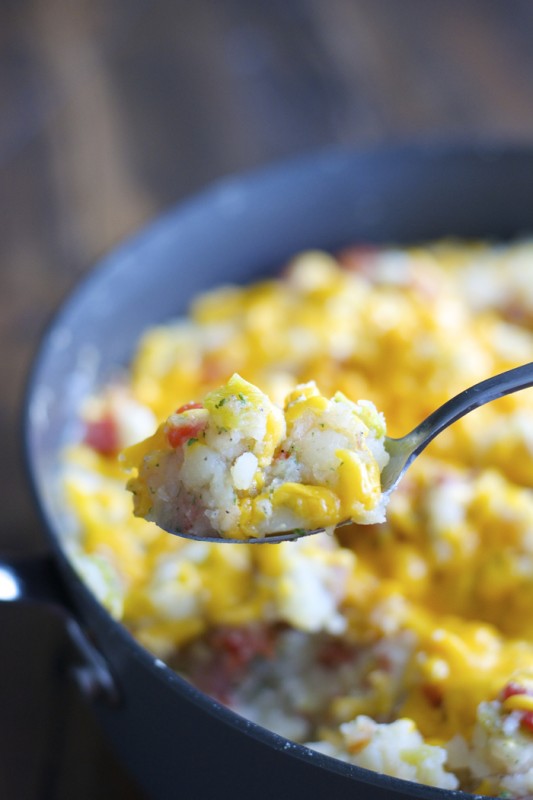 These Spicy Ranch Potatoes are extremely easy to throw together. They are simple enough that you can easily do it on a busy weeknight but flavorful enough you can make for a special get together.
It has all your basics, potatoes, butter, sour cream cheese, but what makes this side dish really special is the Rotel, green chilis, and Ranch seasoning. Here is how we make them!
Wash a few red potatoes and place them in a large deep skillet and cover with water. Bring the water to a boil and let the potatoes simmer for about 20 minutes until they are tender. Drain off the water and add an undrained can of Rotel, green chilis and a pack of ranch seasoning.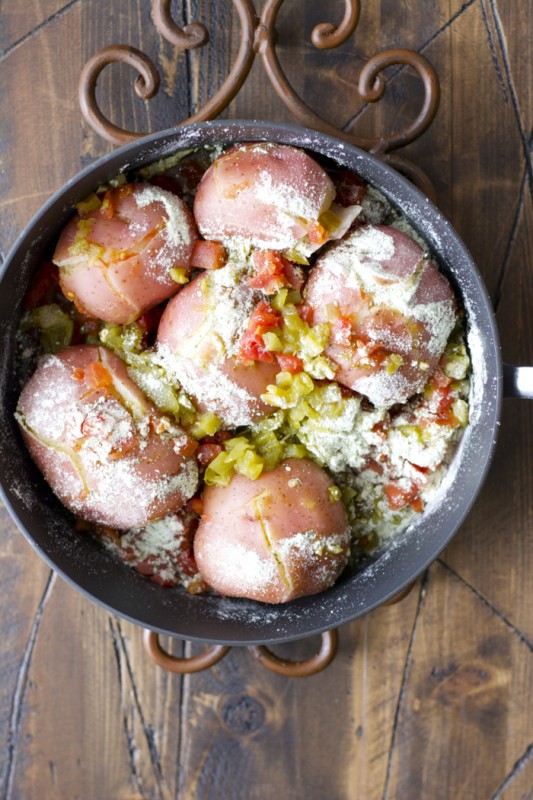 Grab a potato masher or a large spatula and give your potatoes a good mash, just make sure you mix in all the ingredients. Then add the sour cream and butter.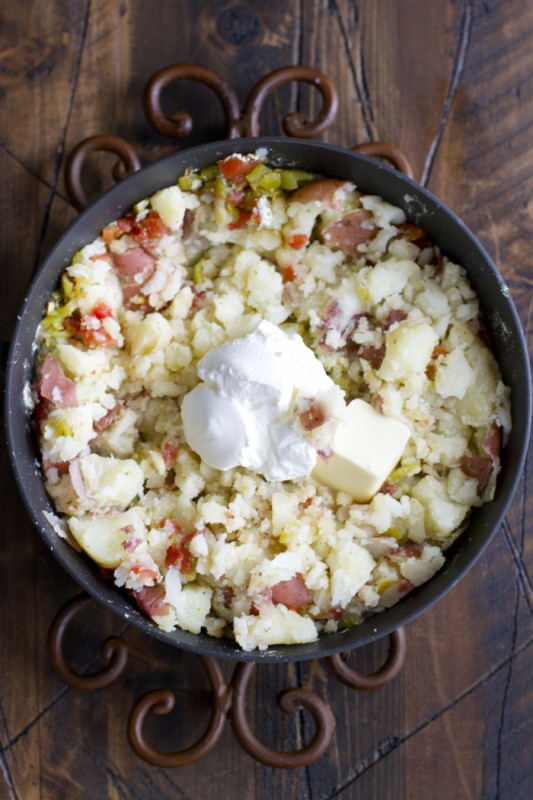 Mash, Mash, Mash.
Then sprinkle your potatoes with a handful of shredded cheddar cheese and cover for about 5 minutes while the cheese melts.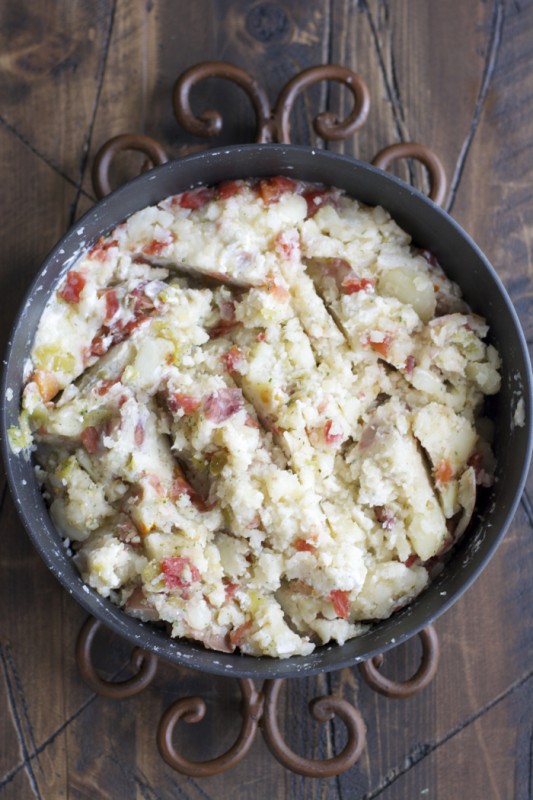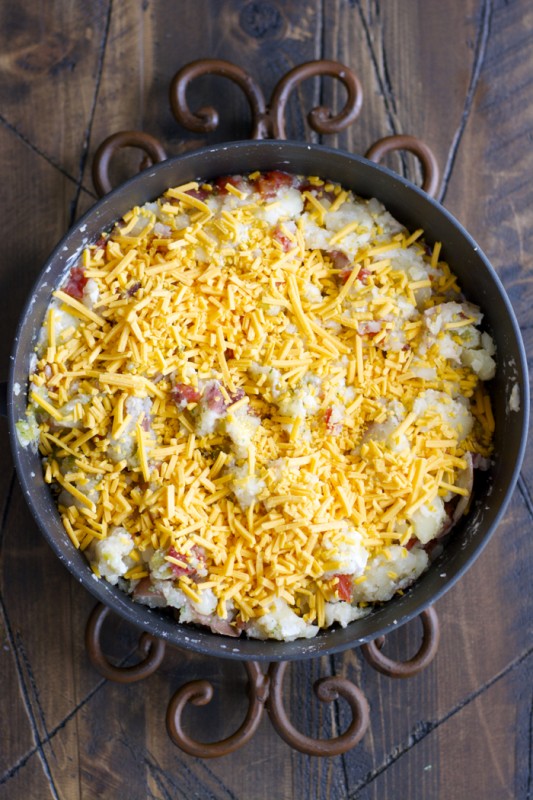 There you have it! One pan, super easy Spicy Ranch Potatoes! It is kind of mashed potatoes meets hash brown casserole with a little Tex Mex flair! Give them a try, I know you'll love them!