This Cheesy Broccoli Rice Casserole is the perfect one pan side dish that is loaded with tender broccoli and sharp cheddar cheese. This easy gluten-free side is perfect for even your pickiest eaters!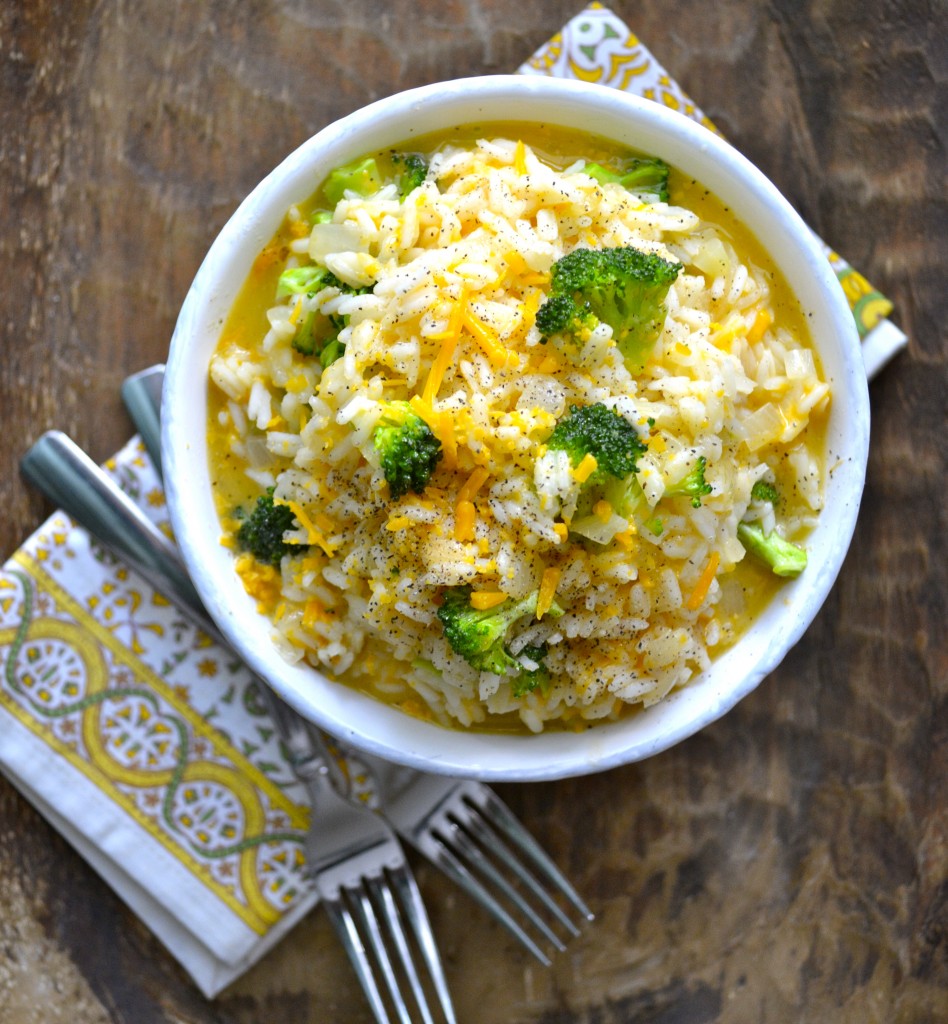 My general rule of thumb for recipes that I share with you is pretty simple. If the recipe is delicious, simple to make, easy to understand, and uses regular ingredients most people already purchase then it goes on the blog. If it is super complicated and requires a ton of ingredients it is a no go.
Personally, I like both types of recipes. I like quick and easy, but I also like multi step-stand-in-the-kitchen-for-three-hours recipes. I like the challenge.
But from the get go I decided Maebells was going to be a resource for regular people. I want all of the recipes to be easy enough someone learning to cook can follow along, but also something a home cook extraordinaire can appreciate. This Creamy Broccoli Cheddar Rice is just that. Simple, classic flavors that come together for the perfect comfort food.
Ingredients Needed for Cheesy Broccoli Rice
This broccoli cheddar rice casserole has many of the basic ingredients you might guess such as an onion, broccoli, cheese and rice. However, there is one ingredient I use that you may not expect. Instead of boiling the rice in salted water, I use chicken broth. I find this extra step takes the flavor to an entirely new level.
Aside from that the ingredients you will need are:
Olive oil
Onion
Garlic
Chicken broth
Jasmine rice
Liquid of your choice: water, broth or milk.
Butter
Broccoli
Cheddar cheese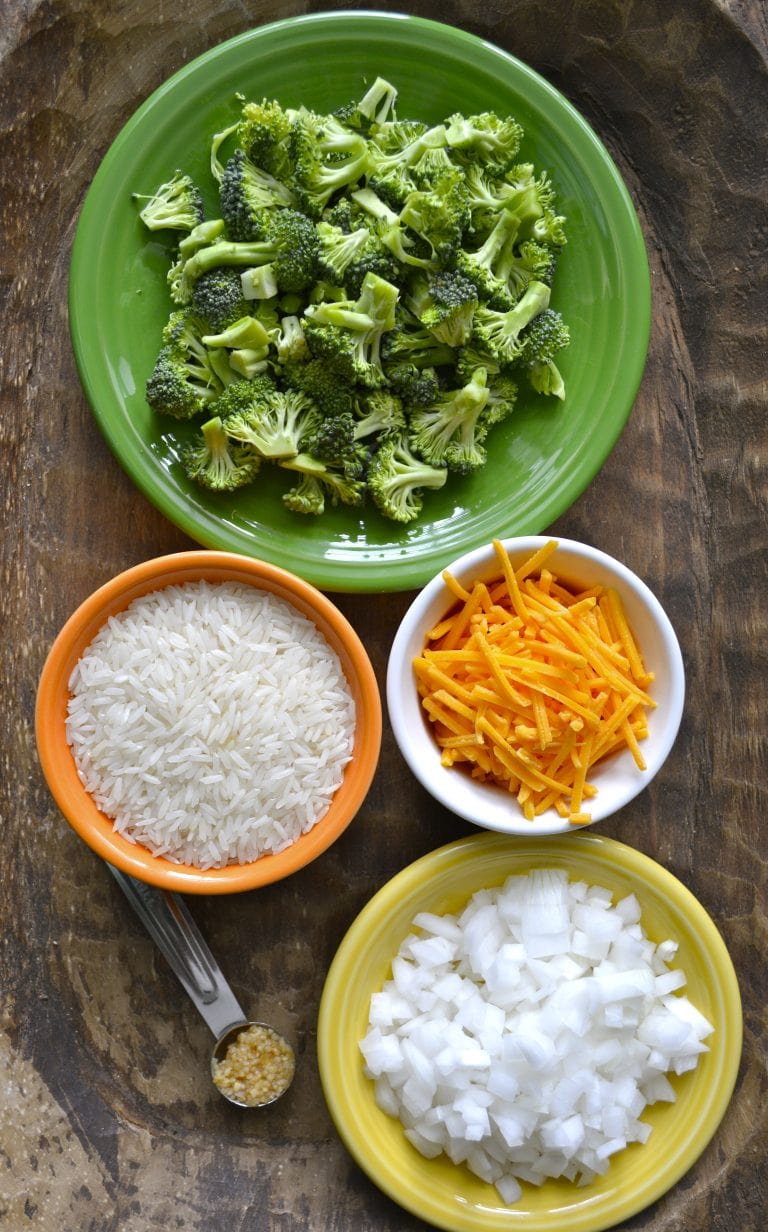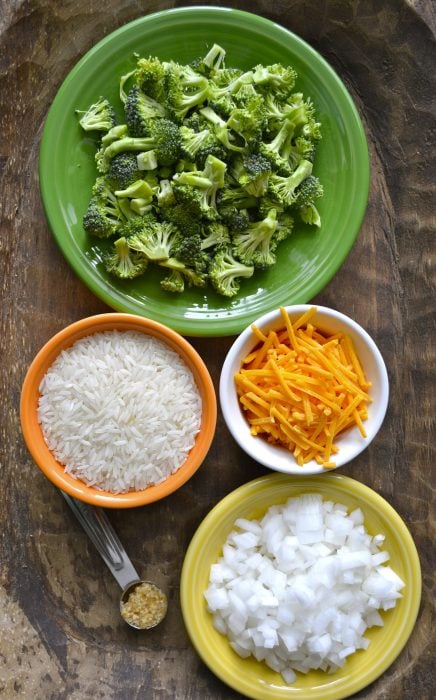 How to Make Broccoli Cheese Rice Casserole
Sauté the onion and minced garlic until the onion is tender and translucent just like the photo below.
Then, pour in a good quality chicken broth and bring to a boil.
Next, pour in a cup of jasmine rice and let it simmer. (By cooking your rice in chicken broth it adds a ton of extra flavor, making this dish super rich.)
After about 10 minutes, the rice is nearly done and almost all of the liquid is absorbed. Add the butter and additional liquid, you can use broth or milk. I like to use milk because it creates a great creamy texture.
Lastly, stir in the broccoli florets, cheddar cheese and a generous dose of salt and pepper.
Cover for just a few minutes to allow the cheese to melt and the broccoli to become tender.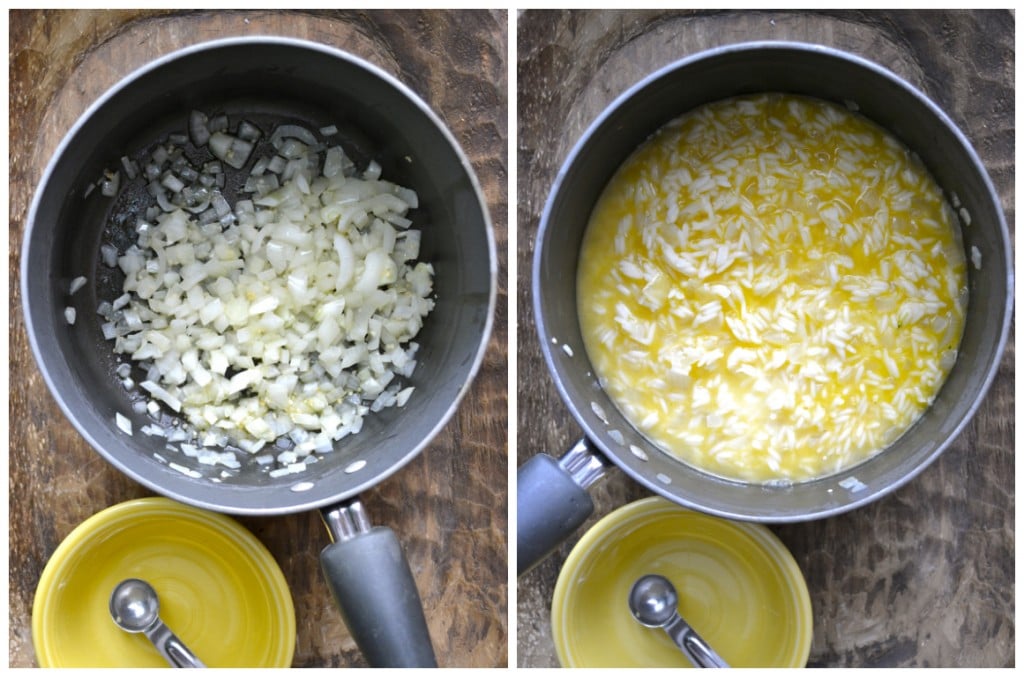 What to Serve with Broccoli Cheddar Rice
I could eat this cheesy broccoli rice all by itself as a meal. I think it makes a great quick and easy dinner. It also makes a great addition to some grilled chicken or a salmon dish. Or for an extra quick dinner, grab a rotisserie chicken and whip this rice dish up in under 20 minutes for a complete, well balanced meal.
Some other easy dinner ideas include:
How to Reheat Cheesy Broccoli Rice
If you have leftovers of this broccoli cheese rice casserole, I recommend reheating it over low heat on the stove. Avoid microwaving leftovers as that tends to dry out the rice and over cook the broccoli.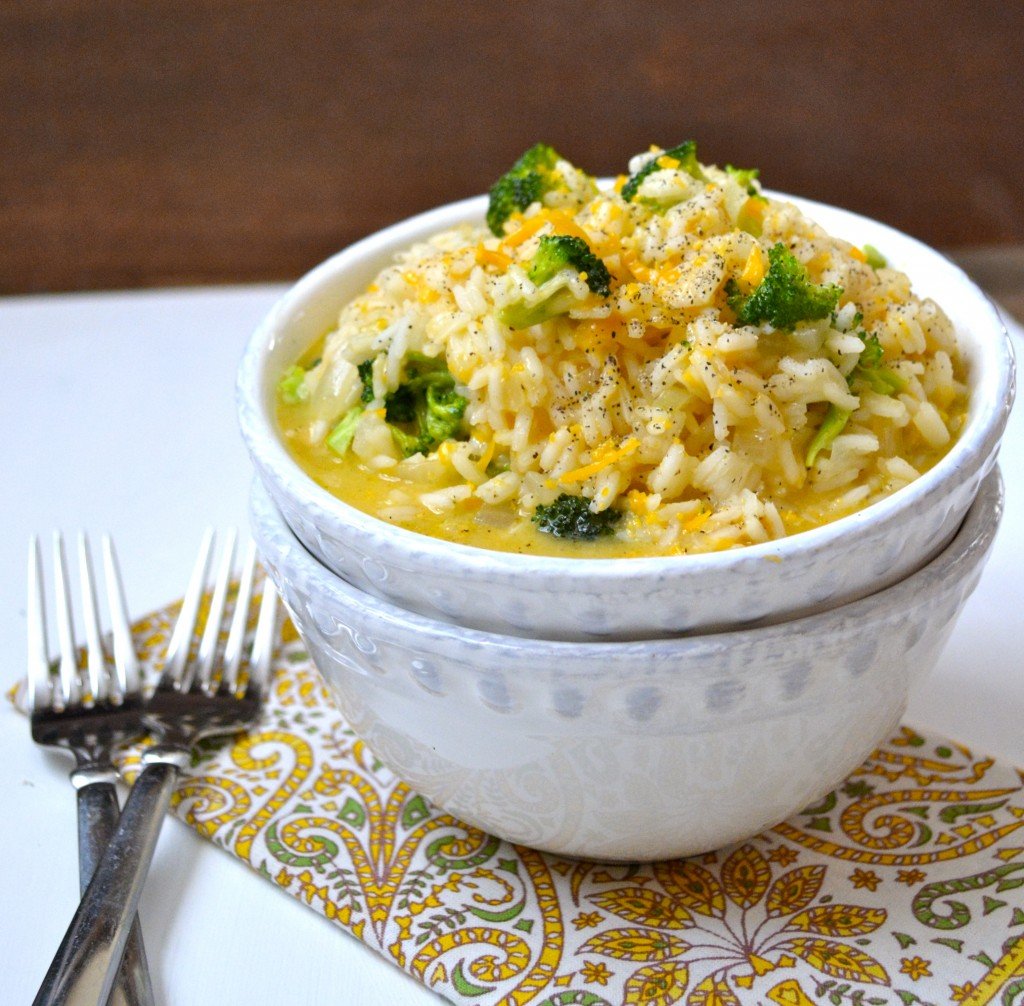 Tips for Making Broccoli, Rice and Cheese Casserole
If you are vegetarian or prefer a different flavor, vegetable broth also works great. The simple switch of using broth instead of water just creates a very rich flavorful dish.
I used fresh broccoli, but I bet you could also use frozen broccoli that's been thawed and patted dry.
I love making this broccoli and cheese rice with sharp cheddar cheese, but you're welcome to use another kind of cheese if desired.
More Gluten-Free Side Dishes: