Double Chocolate Chunk Protein Muffins are a quick and easy breakfast that packs in the protein and looks way more sinful than it really is!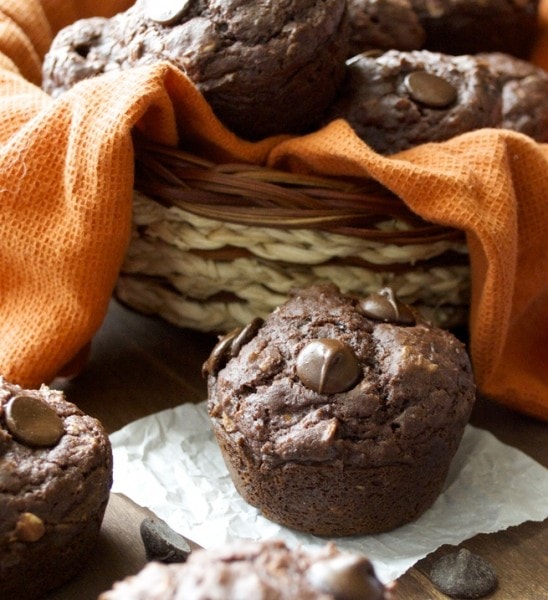 I have two dogs.
If you have been reading long you already know this. I am the crazy dog lady and I am 100% okay with that.
When we got our second dog, Copper, a yellow labrador retriever it was under the intention that he would be a duck dog. If you are not from the South and are not familiar with the gravity of the term "duck dog" let me just give you a quick run down.
Duck season is November-January. Duck hunters are super crazy men who get up at 3am (or EARLIER) and get in a boat in the freezing cold weather, climb into a duck blind (this is a fancy name for a stick house or hut of some sort) and wait for shooting time (sun rise) and then try to kill as many ducks as possible before they "limit out." Endless hours are spent mapping the land and monitoring the migration patterns of ducks. Hundreds Thousands of dollars are spent on this hobby. The wives of duck hunters know far more than they should about waterfowl. They endure endless quacking by their husbands, patch waders, undoubtedly have a frozen duck in their freezer, and have more hunting magazines delivered to their house than any other item. The holy grail of duck hunting is to have a duck dog. A lean, mean, duck retrieving machine. A dog that is as dedicated to the hunt as the hunter is, a dog that eats, sleeps, and breathes waterfowl.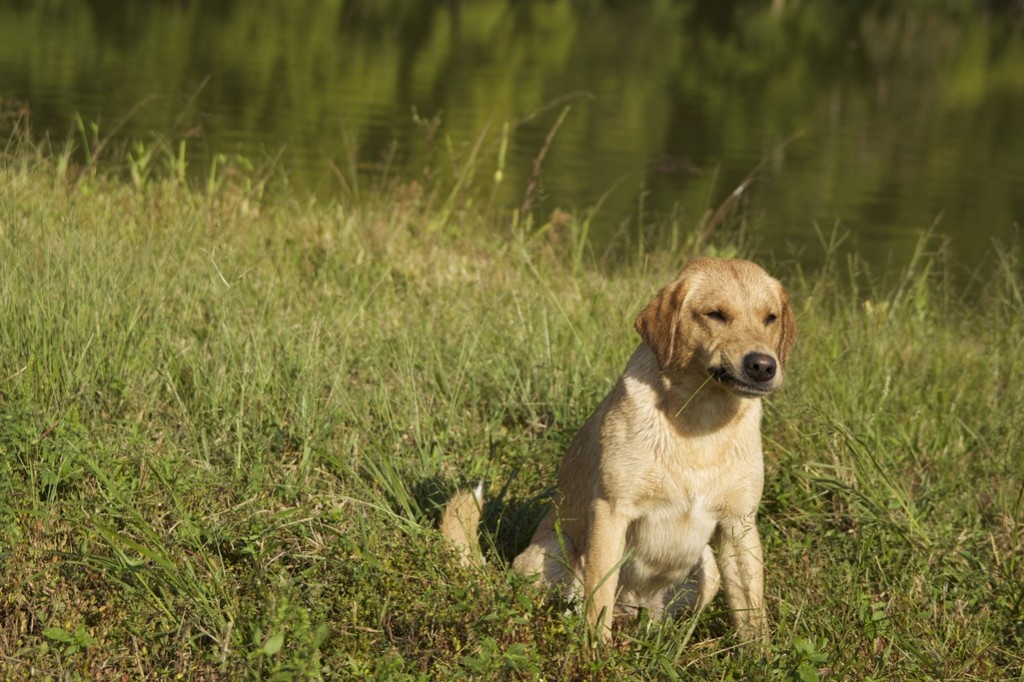 It isn't a hobby, it is a way of life, at least that is what my husband tells me.
When I started dating Mr. Maebell we were in high school, and I was totally sure his passion for this would wear off. Keep in mind I was a vegetarian at the time and was totally disgusted with this. I had my animal cruelty speech down pat. I am fairly certain he had it memorized. Time went on and every year he was more excited than the year before. College didn't change it and moving away didn't change it. Alas, I eventually accepted the fact that I married a man who will read the Cabela's and Mack's Prairie Wings catalog religiously and will own more duck calls than I own shoes.
So, last year we got Copper. For the last year the two have been inseparable. He has worked with him and trained him all in hopes he would someday have the reputation of a true "duck dog."
Last weekend, was the opening of wood duck and teal season. It is kind of like a warm up for the real thing which starts in two months. Personally, I didn't care a thing about it. I also don't care if Copper ever retrieves a single duck in his life. But watching the excitement and anticipation that my husband had over the last few weeks was a bit contagious. I found myself secretly being very hopeful. Luckily, I think Copper lived up to the grand expectations that Mr. Maebell had.  Here are a few pictures from the weekend.
So, since it looks like I will have two very busy fellows this winter I have been working on good grab and go recipes. I really love these peanut butter protein muffins, but I have been experimenting with other muffins that are packed with protein. I have got to tell you. These take the cake.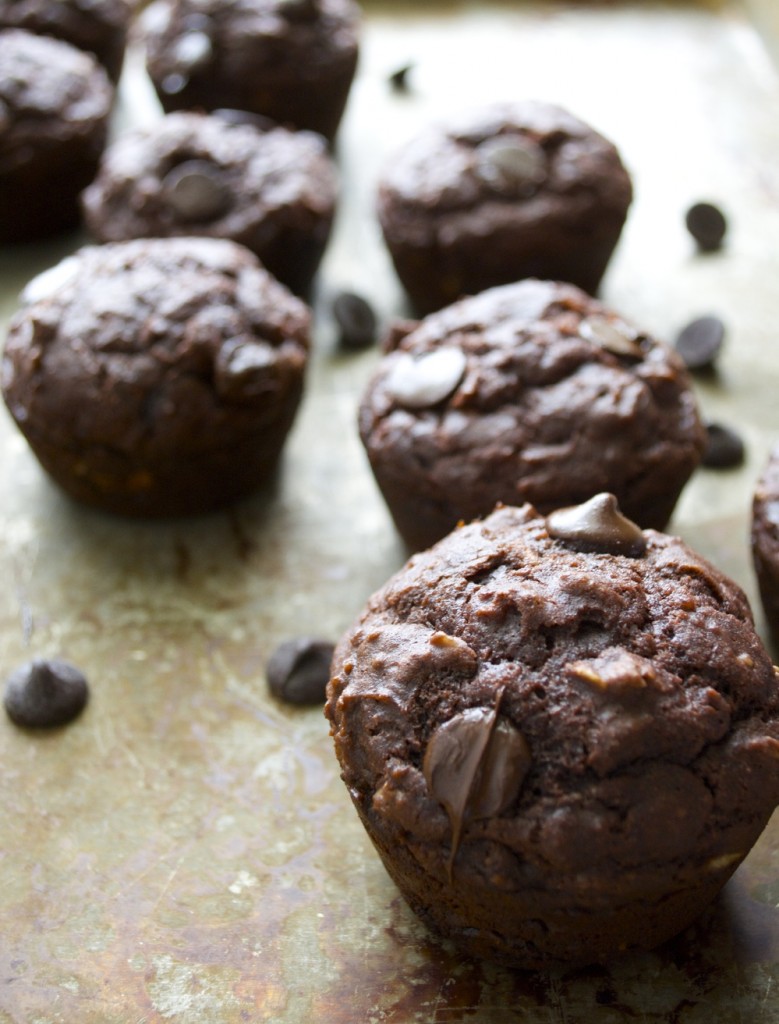 Actually, they taste like chocolate cake, to be exact. 🙂 They are super simple and can be thrown together in no time at all. It is a one bowl, no mess kind of recipe you will love!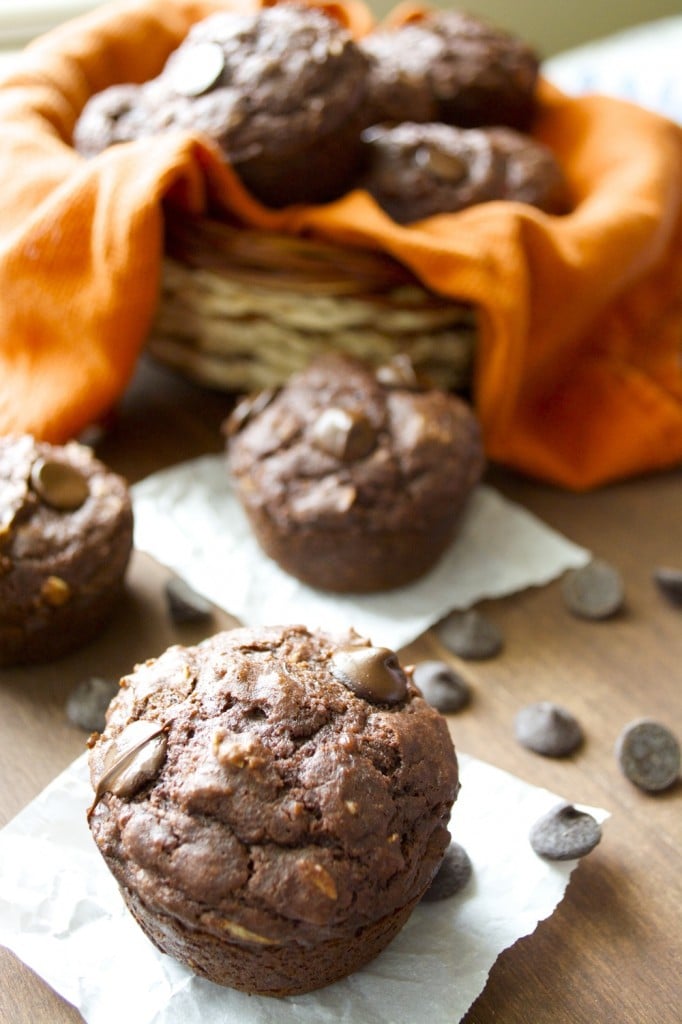 Yields 12
Dark Chocolate Chunk Protein Muffins
10 minPrep Time
20 minCook Time
30 minTotal Time
Ingredients
1 cup of gluten free Bisquick
1/2 cup old fashioned oats
1 3.9 ounce package dry chocolate pudding mix
1/3 cup protein powder (I used chocolate flavored Myofusion)
1 tablespoon cocoa powder
2 teaspoon baking powder
1/2 teaspoon salt
2 eggs, beaten
1 1/3 cup milk
1/2 cup semi sweet chocolate chips
Instructions
Preheat oven to 350
Spray a standard size muffin tin with cooking spray and set aside.
Mix the flour, oats, pudding mix, protein powder, cocoa powder, baking powder, and salt in a large mixing bowl.
Add the milk and eggs until the batter is well combined.
Fold in the chocolate chips.
Scoop into muffin tin (an ice cream scoop makes this easy) and bake for 20 minutes.
7.8.1.2
116
https://www.maebells.com/dark-chocolate-chunk-protein-muffins/