These Slow Cooker Jalapeño Carnitas are a cinch to make and totally addictive! Top them with fresh Cilantro Lime Slaw for the ultimate easy, healthy meal!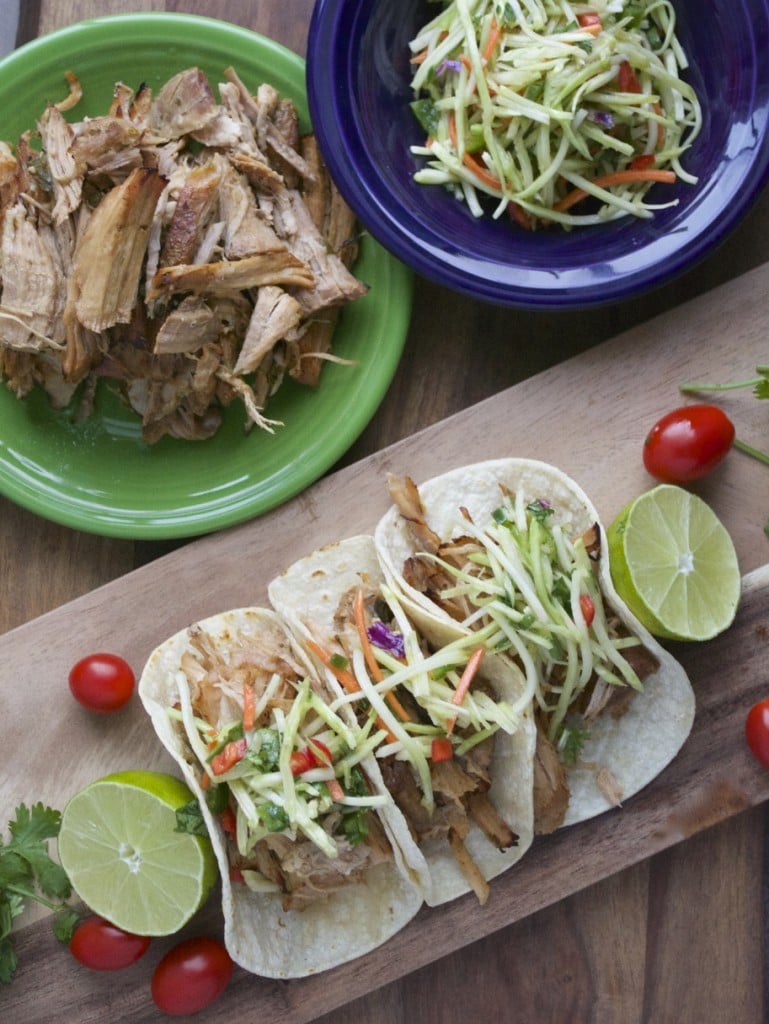 Over the years, my Mother has developed a bit of an obsession. She collects hoards something super unusual…crock pots.
My Mom LOVES her crock pots. She has every size and shape known to man. The bottom shelves of her pantry are filled with various slow cookers stacked inside one other and on top of each other. Yet every year when Black Friday rolls around my dear Mother will brave the cold and the crazy crowds and head to the the local Wal-mart. She comes home with some odds and ends and always, always a $5 crock pot.
And what did she ask for for Christmas last year? Another crock pot.
Over the years, I have found my Mom's love of slow cookers to be oddly comforting. Whenever I drag out one of my slow cookers, which were gifts from my Mom, I think of her. If I am browsing through the kitchen section at a store and a crock pot catches my eye I like to think that is a little of my Mom in me. I love it. Sometimes the most unusual and unexpected things make me feel a little closer to home.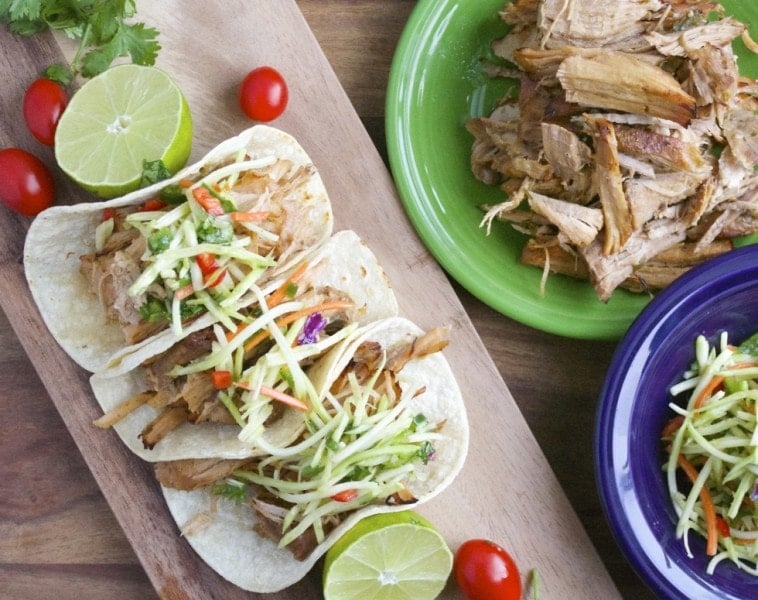 So, whenever I create a good slow cooker recipe I always have to share it with my Mom and sisters because, well because our love of crock pots is genetic. 🙂
These Jalapeño Ranch Carnitas are a game changer. They are so unbelievably easy and full of flavor. It makes a super impressive dinner with hardly any effort at all. These carnitas are topped with a Cilantro Lime Slaw, which is really simple and helps pull all of the flavors together. Here is how we do it!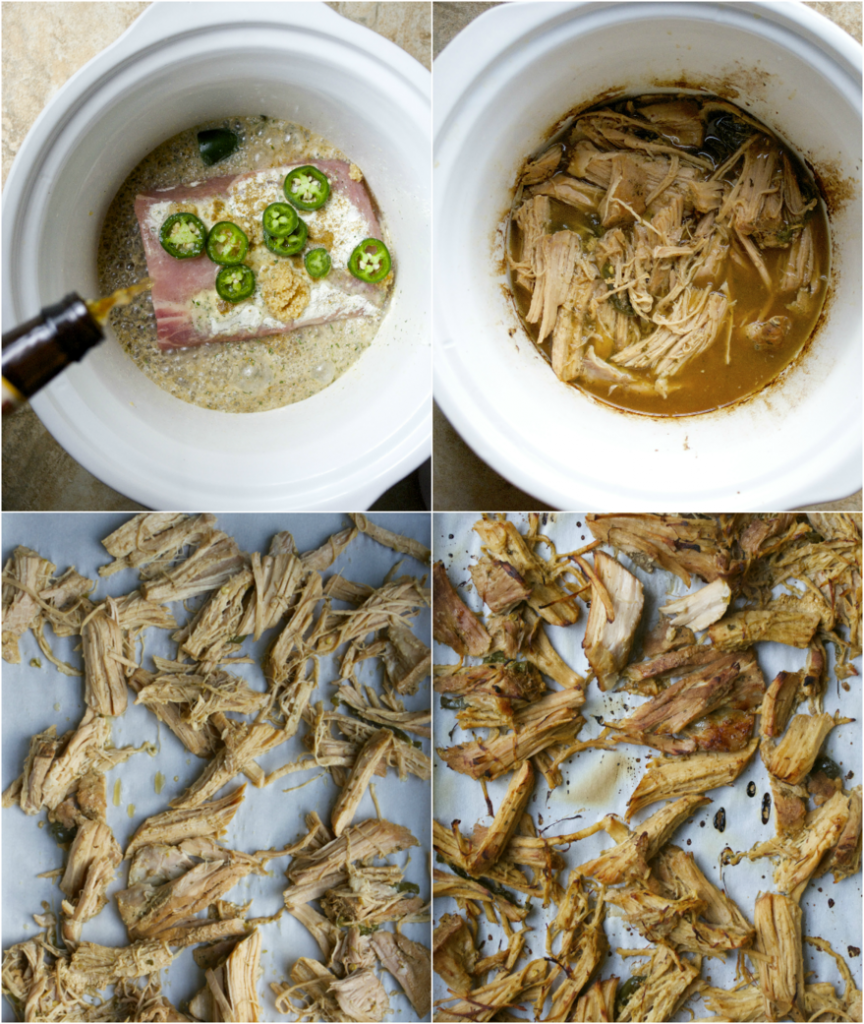 For the carnitas you just throw a pork loin and five other simple ingredients in your crock pot and let it simmer on low all day. That is it! No precooking, no weird ingredients, this will take you literally two minutes to throw together in the morning before you go to work.
After 8 hours, you just shred the meat. This won't be difficult, it will basically just fall apart. Place your meat on a lined baking sheet and broil it for a minute or two until it gets nice and crisp. YUM! Then drizzle a bit of the juice from the crock pot over the crisp meat. This is the key to having super fantastic majorly flavorful carnitas, do not skip that step!
Then just whip up the slaw and warm some corn tortillas and you have a guest worthy meal on your hands with hardly any effort at all!

*A few tips: The slaw in the pictures is the broccoli slaw mix. I have since used regular slaw mix and I think I prefer the regular cabbage mix. However, both worked great.
If you prefer not to use beer 1 1/2 cups of Dr. Pepper or beef broth would be a great substitute!