Easy Italian Sausage Balls! A flavor packed gluten free appetizer that is so easy to make!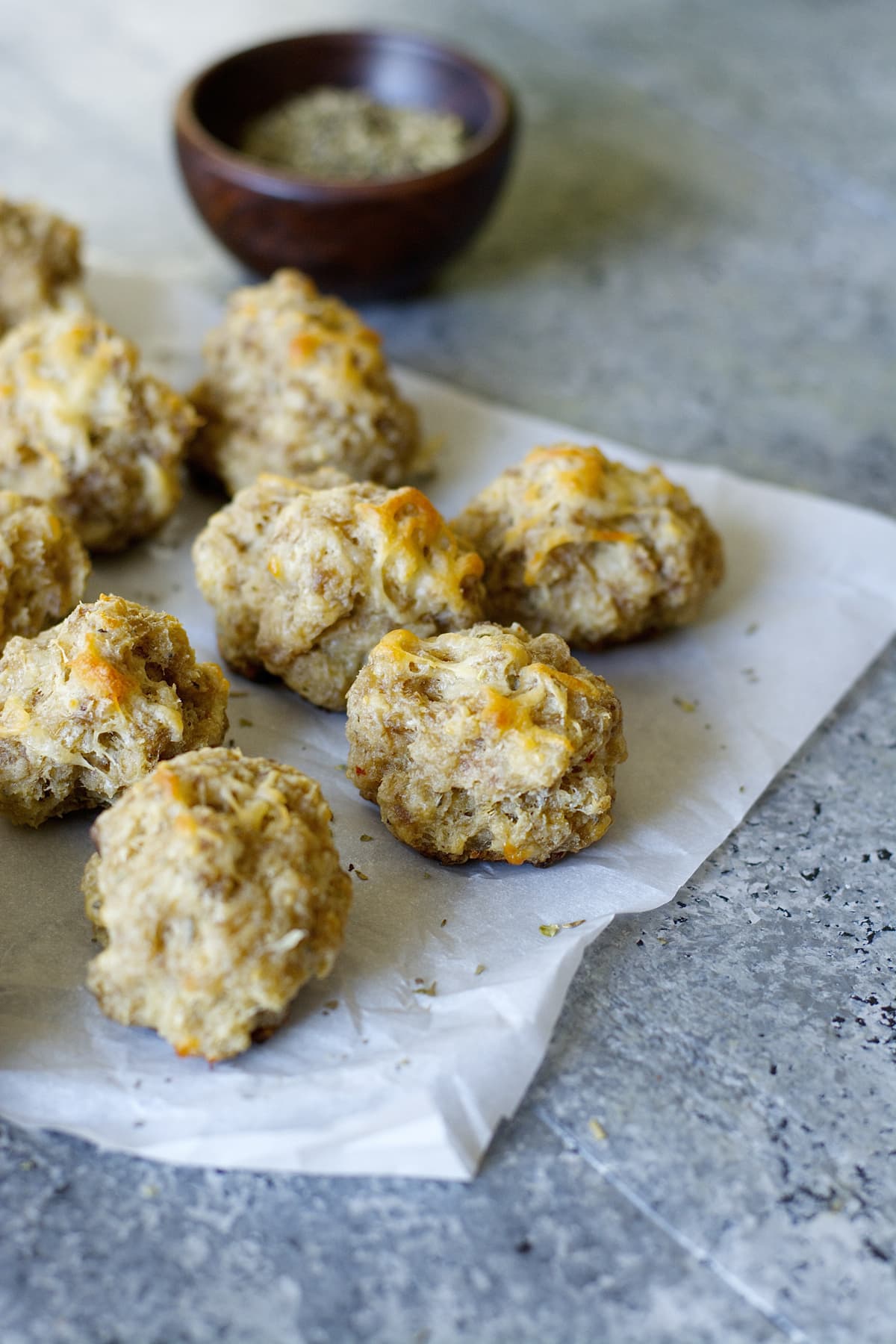 A few years ago my Mom and I were trying to figure out some fun appetizers for a family get together. As we were flipping through cookbooks and naming off dishes the idea of making Sausage Balls was thrown out there. We dismissed the idea at first because we usually just have Sausage Balls for breakfast and this was an evening get together. Then it dawned on us. whyyyyy has nobody ever tried this with Italian Sausage?!
Italian Sausage Balls! Dipped in marinara! Yes yes yes!
We made them, devoured them, and then wanted more. Basically, they are kind of life changing because it is SUCH an easy appetizer to whip up and there are never ever any left overs. Ever.
As another big bonus you can totally customize this based on your preferences. I normally use spicy italian sausage, but depending on what you like you can use mild or sweet italian sausage to give this a completely different flavor!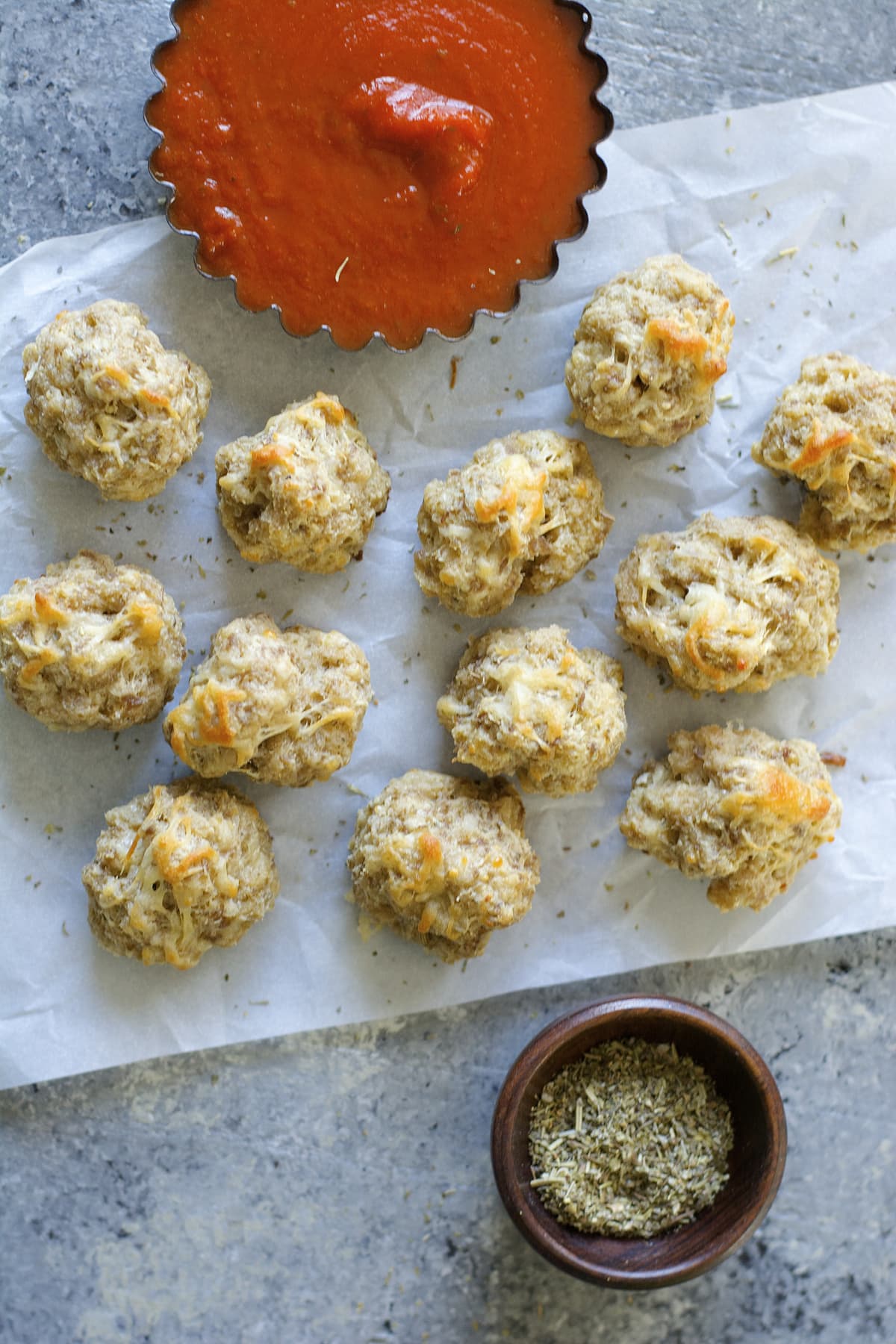 This is an easy appetizer to keep in mind for the holidays! I suggest making a double batch because…well because why not?!