Enjoy a slice of Keto Lemon Raspberry Bread topped with Lemon Cream Cheese Glaze for under 3 net carbs per slice!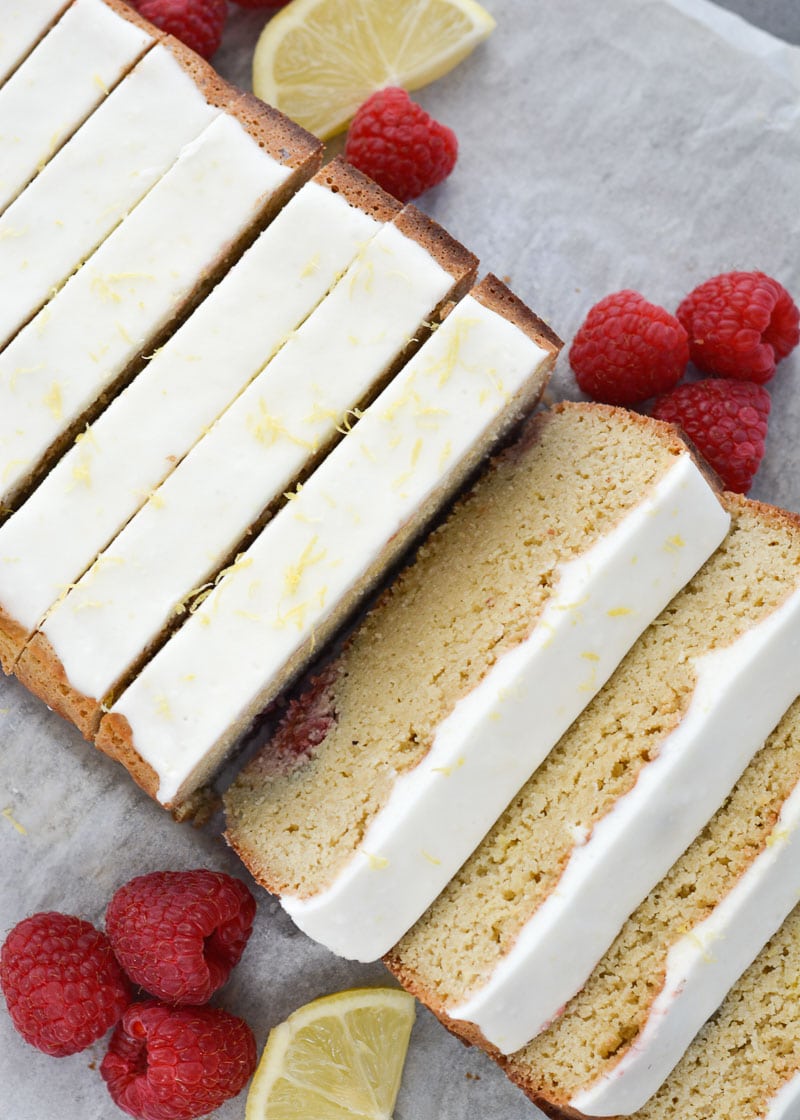 Welcome to my newest obsession. I have always been a sucker for anything lemon, and this bread totally hits the spot! At under 3 net carbs per slice, this low carb quick bread is perfect for an easy breakfast. Gluten free, grain free and keto-friendly, this bread is spiked with fresh lemon juice and tart raspberries. To top things off, the bread is covered in a sweet lemon, cream cheese glaze that brings all the flavors together. This is a lemon lovers dream!
The combination of coconut and almond flour make for a refined sugar and gluten-free tasty treat, ideal served alongside a coffee for a lovely mid-morning pick-me-up. If you love this bread you should also try my Keto Lemon Bars or these amazing Keto Lemon Cheesecake Bars.
Ingredients for Keto Raspberry Lemon Bread
Butter
Golden Monkfruit (keto friendly sweetener)
Baking Powder
Baking Soda
Salt
Eggs
Vanilla
Sour Cream
Raspberries
Lemon
Cream Cheese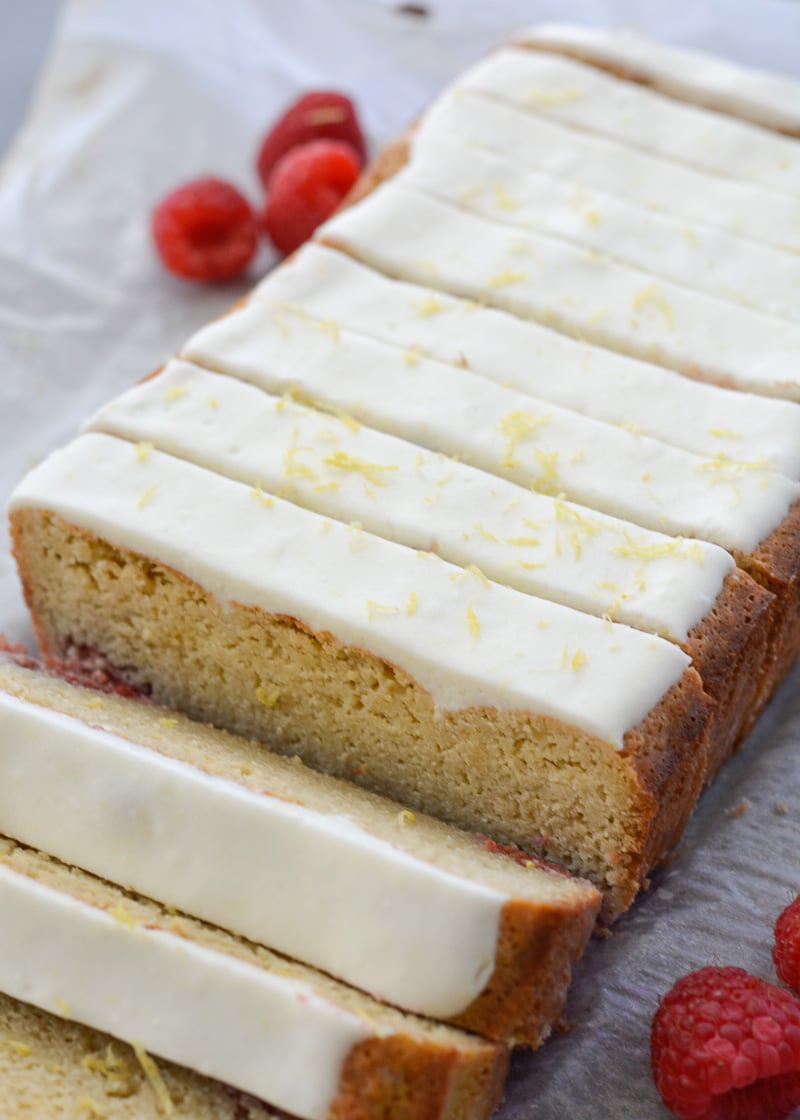 Do I have to use almond flour and coconut flour?
Though flours are often suitable for substitution, I would highly recommend sticking to almond and coconut flour here to provide the best taste, texture and lift. In my experience, you simply cannot get the same result using just one of the flours.
Trust me, it'll be worth it! Plus, there are plenty of other yummy keto recipes you can make with these two magic ingredients, so they needn't go to waste.
Other Almond and Coconut Flour Recipes
Got some almond or coconut flour left over? No problem! Take a look at these scrumptious recipes for inspiration: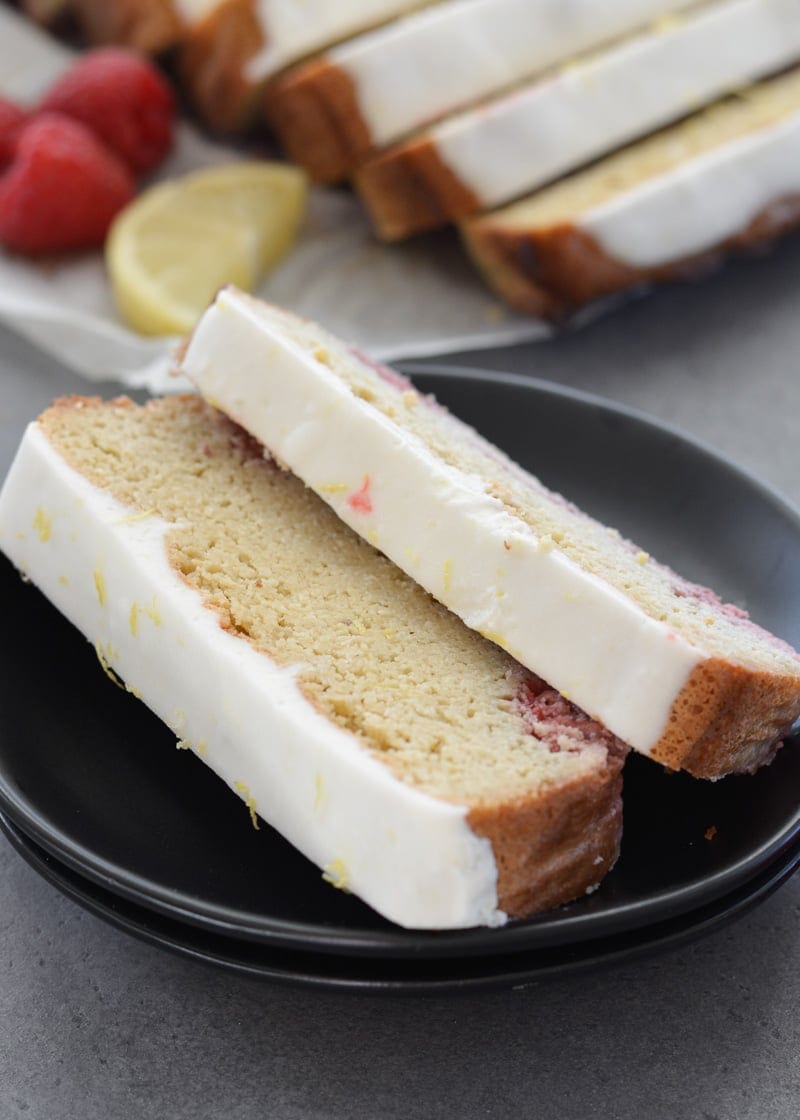 Are raspberries keto?
Yes – raspberries, like most berries, are naturally low in net carbs and therefore fit well within a keto diet.
They're also packed with a ton of great vitamins and minerals, including potassium, omega-3 fatty acids and manganese. This is good news for everything from the heart and blood right through to bone and skin health.
Raspberries are rich in fiber, too, which is super beneficial for digestive health, and helps reduce the overall number of net carbs.
Storage Tips
Keto Raspberry Lemon Bread is best stored in a tightly sealed container in a cool area. If your room temperature is on the lower side, a cupboard is ideal.
However, during the Summer months or in hotter climates it may be best to refrigerate your lemon bread to prevent the cream cheese frosting from melting.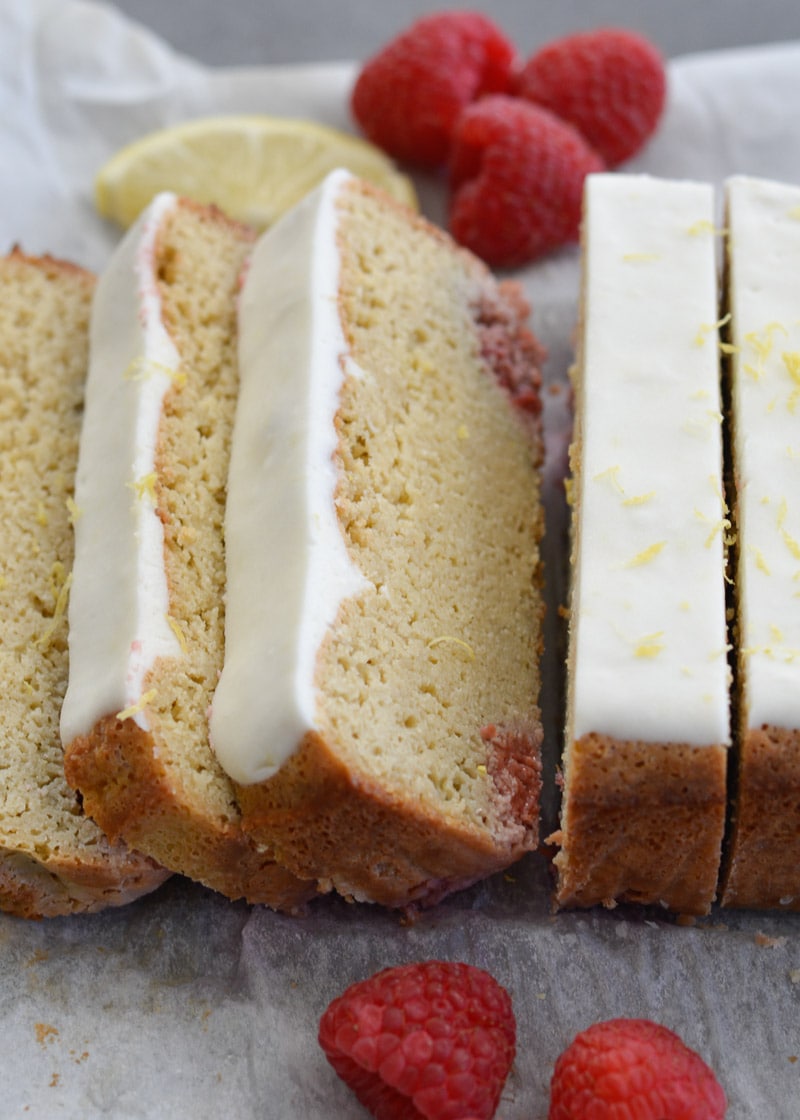 Other Keto Recipes
If you're after more delicious, low carb and keto friendly snacks, you're in luck – because there are plenty of options to suit every taste!
Here are a few of my personal favorites: