This Easy Keto Meal Plan includes 5 simple keto dinners, perfect for busy weeknights! Meal prep tips, a printable grocery shopping list, and two bonus recipes keep you low-carb and gluten-free!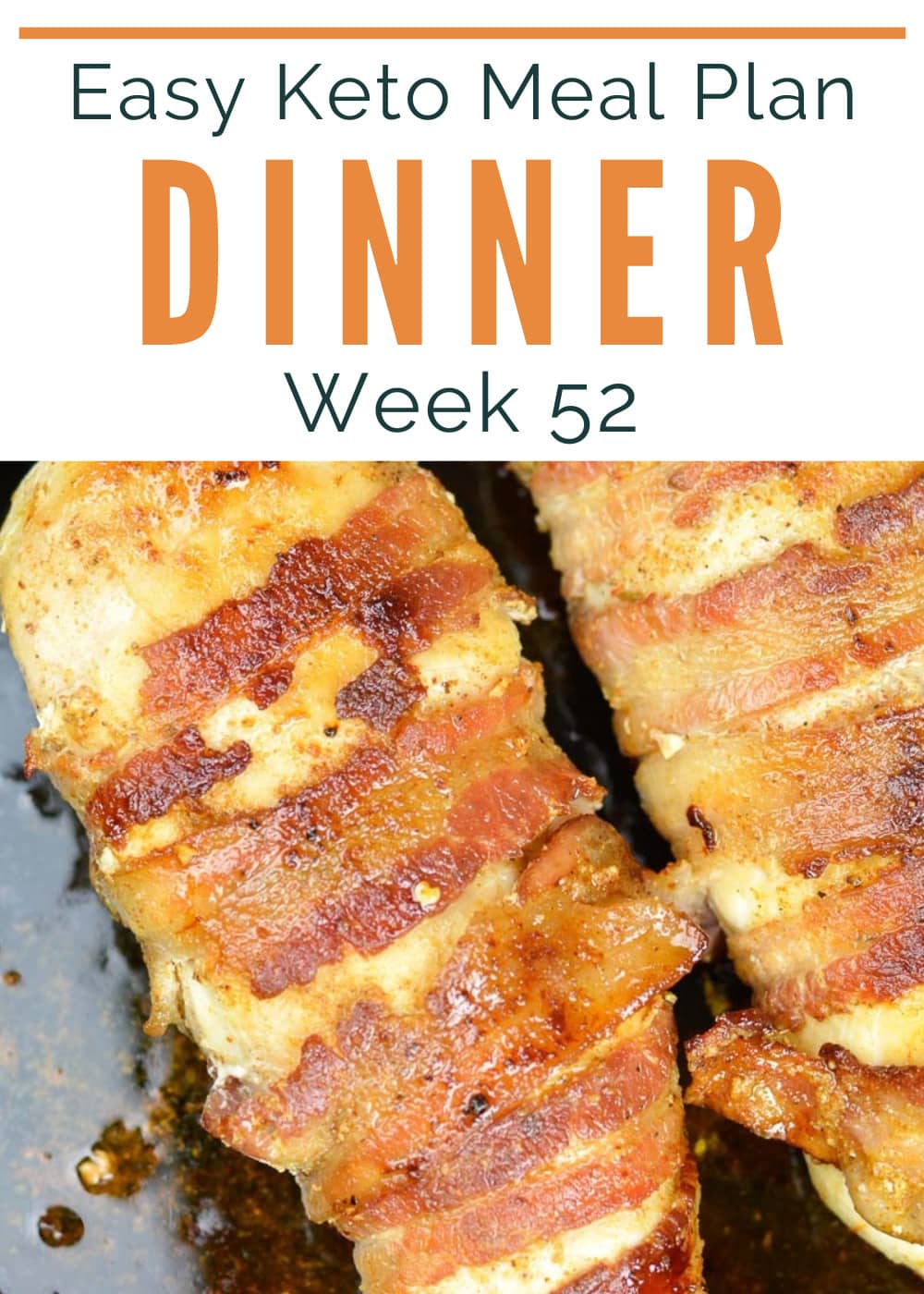 I've included a bonus breakfast recipe (these amazing Bacon Keto Biscuits) and the PERFECT keto cocktail: A Keto Mint Julep. It's the perfect drink to sip as the weather warms up–0 (yes, zero!) net carbs per drink!
I'm making keto as easy as possible… Just download the grocery list for all the ingredients you need for these dinners and bonus recipes! Click through to each individual recipe for a printable recipe card with net carbs and macros, then scroll to the bottom of this post for keto meal prep tips and a printable meal plan + grocery list!
If you're having trouble downloading the recipes or meal plan, check to make sure your ad blocker is turned off.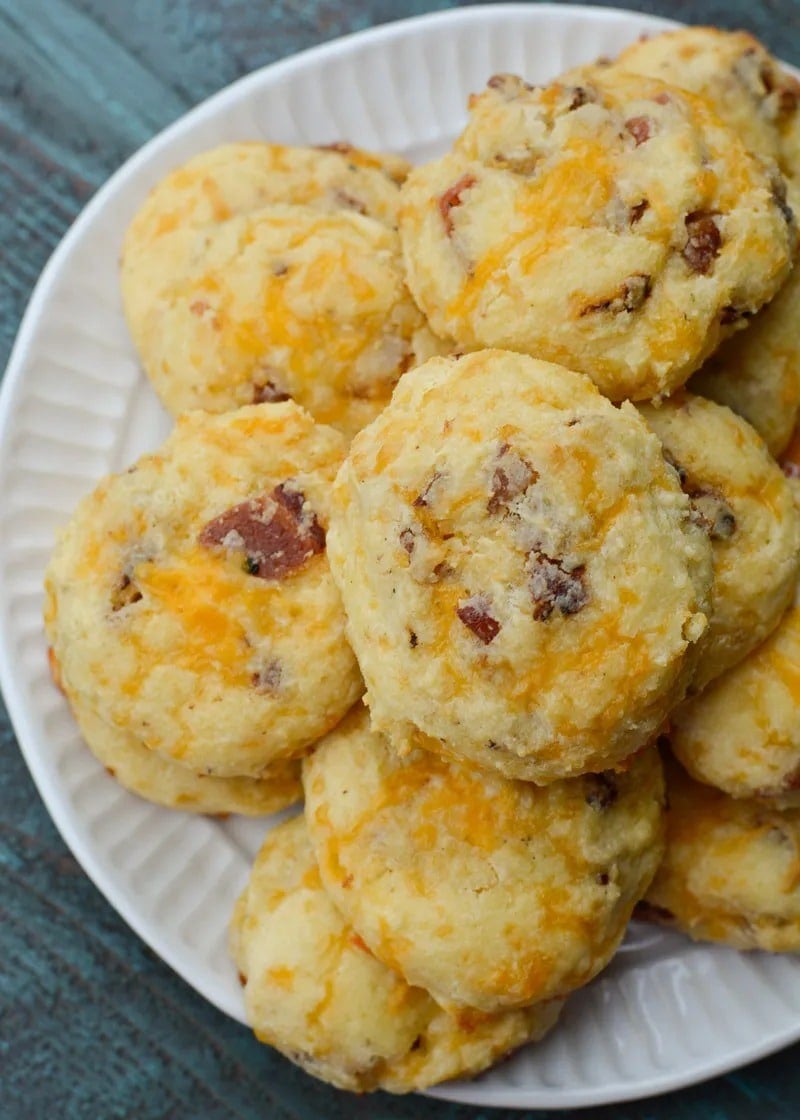 These Bacon Keto Biscuits are perfect for an easy keto meal prep! They freeze and reheat beautifully, so make a double batch and enjoy a delicious, low-carb breakfast biscuit for over a month. This recipe makes 20 biscuits, just 2.1 net carbs each. Make sure to allow them to cool completely before freezing for about an hour in a single layer on a baking sheet. Finally, transfer to a freezer bag and eat within 4 months.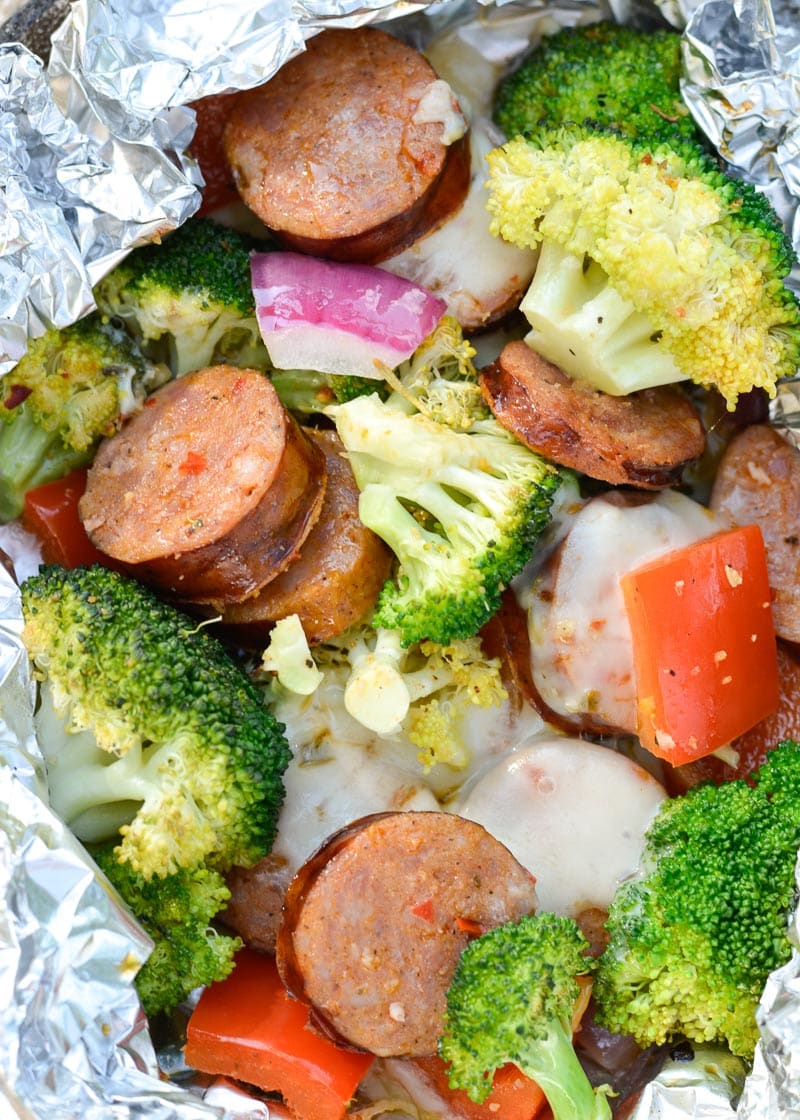 These Spicy Sausage Foil Packs can be cooked in the oven, on the grill, or even over a campfire! It's the perfect warm weather meal and is easy to meal prep, too. This recipe makes 4 foil packs, 7.5 net carbs each. Side suggestion: Cheddar Garlic Keto Biscuits – 22 biscuits, 1.9 net carbs each; This low-carb bread size adds a great flavor and is easy to meal prep ahead of time!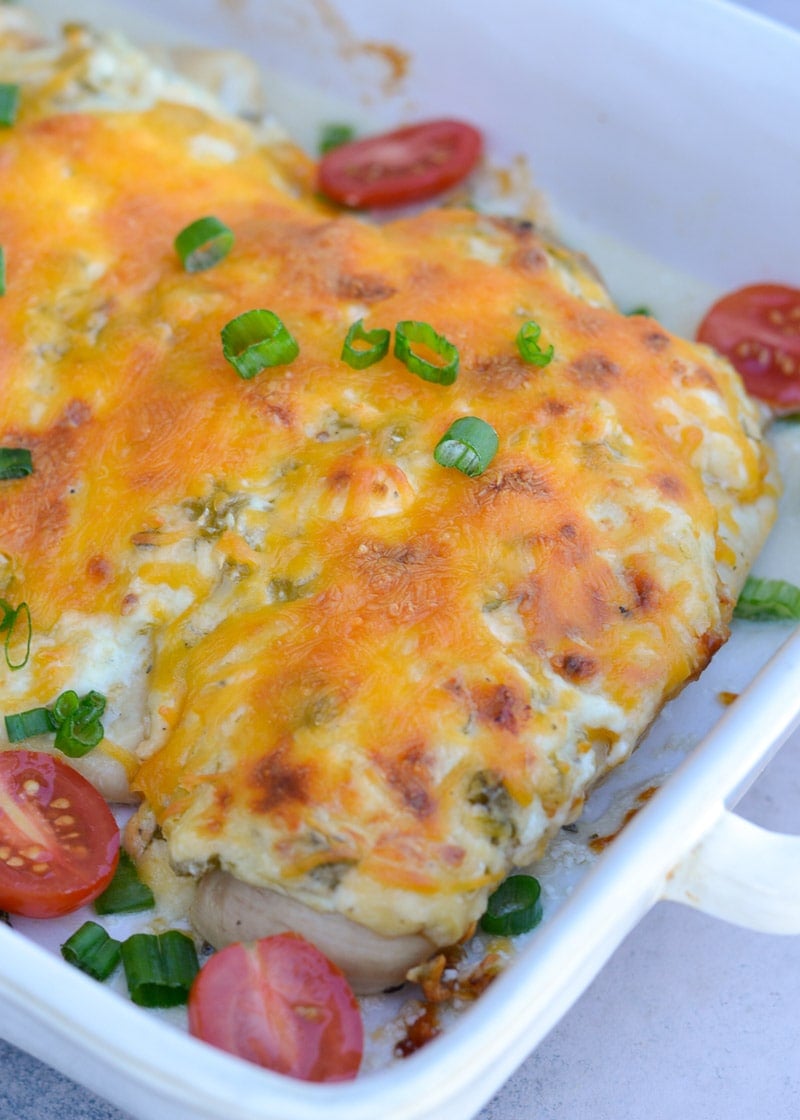 This delicious Cheesy Chicken Bake has the taste and feel as a casserole, but you don't have to pre-cook and shred the chicken! Instead, you just slather the raw chicken with an amazing cheesy mixture and baking. This recipe makes 6 servings, 3.4 net carbs. Side suggestion: Air Fryer Cauliflower – 4 servings, 3.3 net carbs; This crispy, spicy cauliflower cooks quickly in the air fryer and would be amazing dipped in a bit of the creamy, cheesy chicken!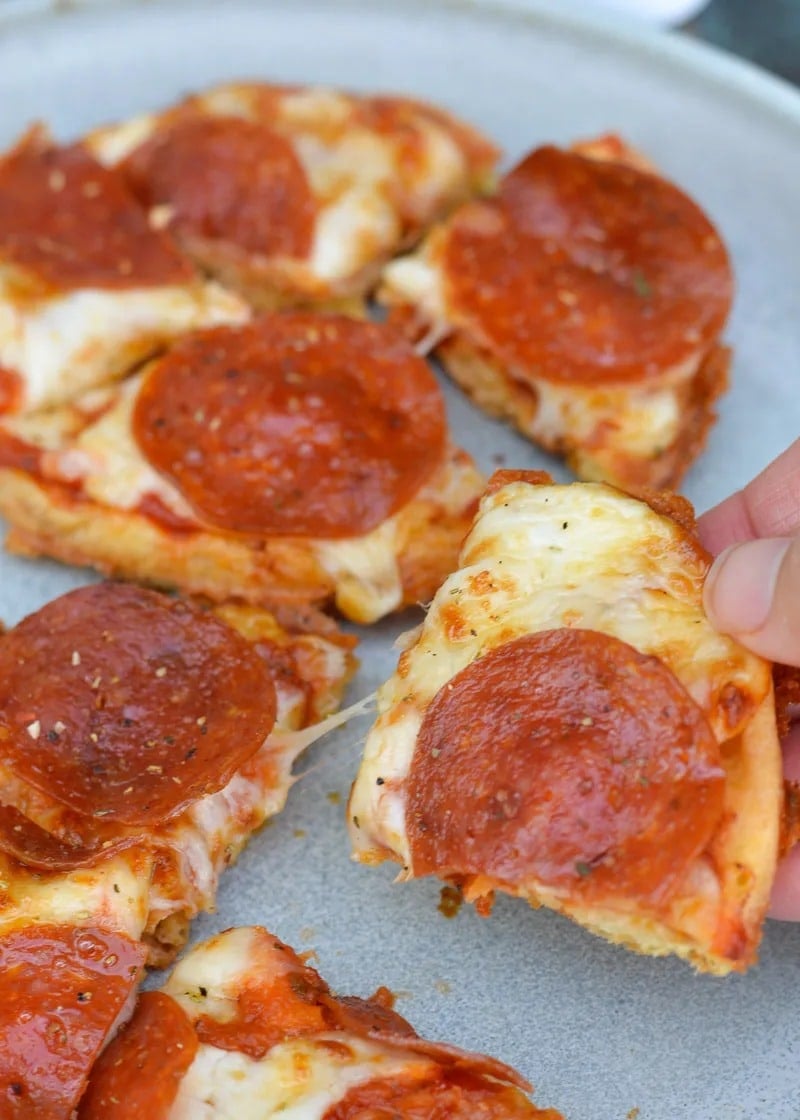 Learn how to make these pizza chaffles! Using a delicious chaffle as the pizza crust, these have a texture like a keto-friendly personal pan pizza! This recipe makes 6 pizzas (the size of the Dash mini waffle maker), just 1.8 net carbs each. Side suggestion: Cheesy Keto Breadsticks – 12 breadsticks, 1.9 net carbs each; Work in a hidden vegetable with this surprisingly awesome recipe! It can be made ahead of time and refrigerated or frozen to speed things up.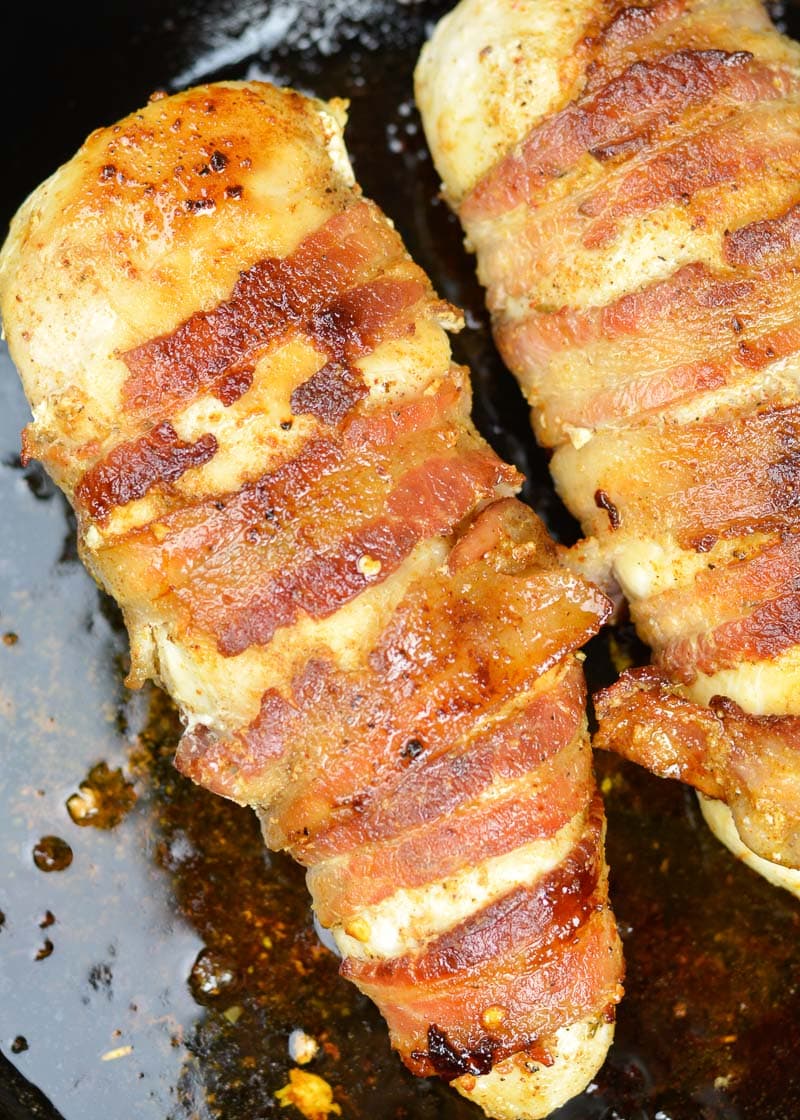 This Bacon Wrapped Chicken is so simple yet so delicious! Whether cooked in the oven or the air fryer, the chicken comes out perfectly juicy. This recipe makes 4 small wrapped chicken breasts, 1.9 net carbs each. Side suggestion: Cheesy Cauliflower Casserole – 6 servings, 4.8 net carbs; This healthy side dish has a thick, cheesy sauce comparable to macaroni and cheese! It's the perfect comforting side to pair with this chicken.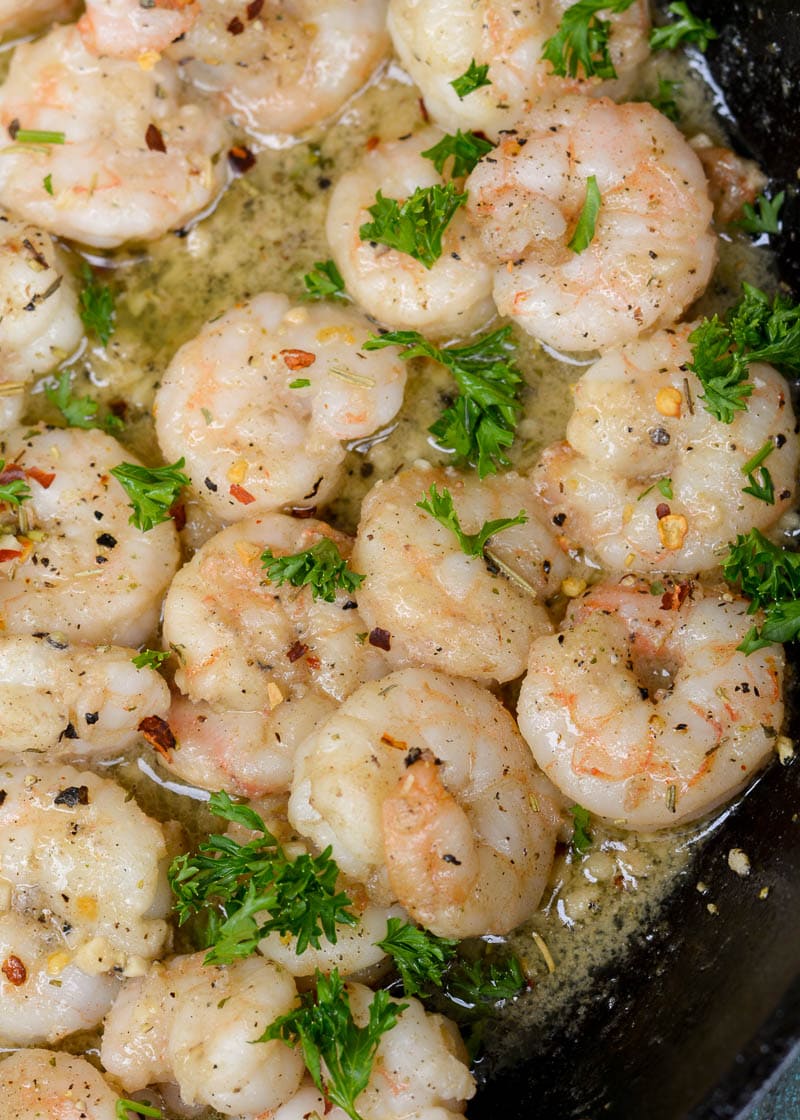 We LOVE this easy, quick Shrimp Scampi! The creamy, buttery sauce is the perfect addition to tender, seasoned shrimp. This recipe makes 4 servings, 1.9 net carbs each. Side suggestion: Air Fryer Broccoli – 4 servings, 3.1 net carbs; The scampi recipe card includes directions to roast broccoli, but the air fryer will save you time if you're in a rush or don't want to heat up the whole house!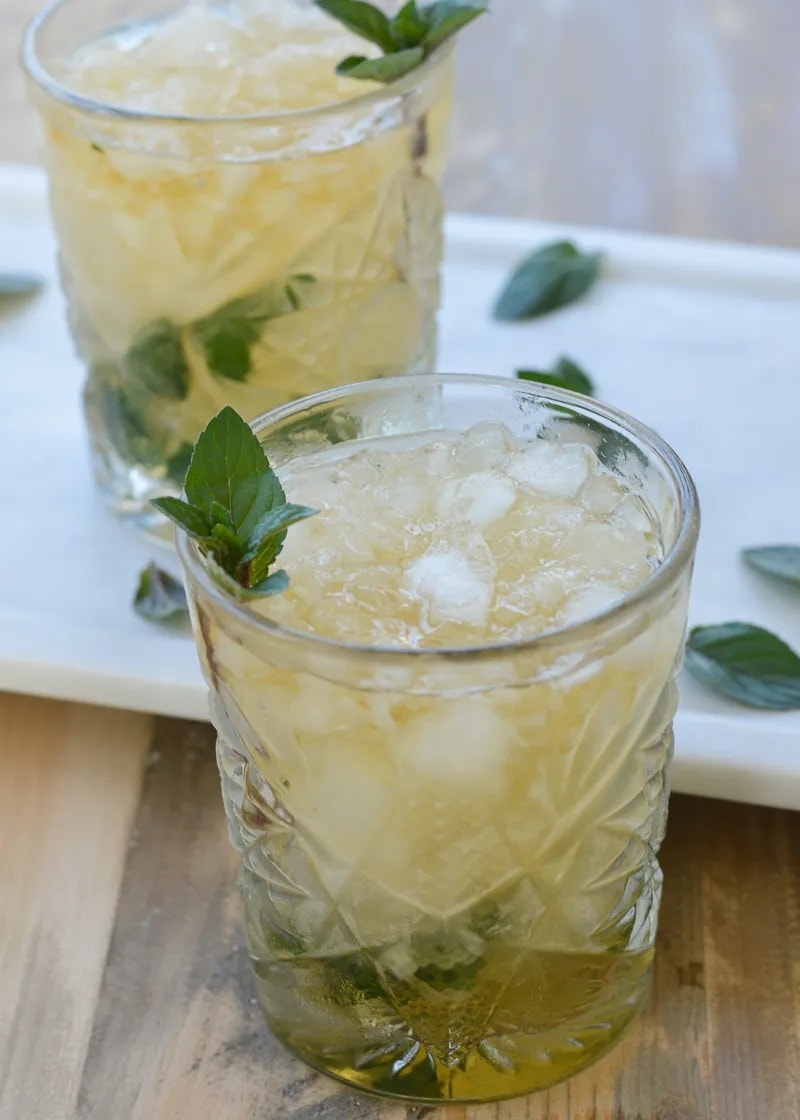 This Keto Mint Julep is a keto dream! It's a Southern summer delicacy, but using liquid monk fruit sweetener means that this delicious drink is actually ZERO net carbs! All you need is some bourbon, mint leaves, liquid monk fruit, water, and a bunch of ice. It would be an excellent drink for summer holiday celebrations!
Keto Meal Prep Tips
These foil packs can be made ahead of time and then stored in the fridge up to 4 days. You can store the foil packs either before or after cooking, too! Reheat cooked packets in the oven, air fryer, grill, or over a campfire. Each packet can be customized for each person's preferences, making it a fun meal prep for for kids to make their own!
This is a great casserole-type dish that is easy to cook ahead of time, store in the fridge 3-4 days, then reheat when you're ready to serve! If it looks like it's going to brown too much, cover with foil while reheating in the oven. Individual portions can be microwaved as well. Leftovers make a great lunch–You can even shred the chicken and mix it all together for a super filling dip with veggies!
You can make these chaffle pizzas ahead of time and refrigerate in an airtight container up to 4 days. However, the chaffle soaks up some of the sauce, making for a softer crust. To reheat, you can pop into the air fryer (325 degrees for about 3 minutes) or oven (350 degrees for about 5 minutes).
To keep the crust a bit crispy, make the chaffles ahead of time but do not top with pizza toppings. Refrigerate up to 5 days or freeze up to 6 months. When ready to serve, (thaw if frozen) warm the waffles in the air fryer or oven, top with pizza toppings, and bake according to directions.
Great meal prep! You can prep the chicken with bacon and leave in the fridge up to 2 days before cooking, or you can cook ahead of time and refrigerate up to 3 days before serving. The extra fat and juice from the bacon makes it easier to reheat the chicken without drying it out. You can reheat in the air fryer, oven, or even the grill.
To make sure it's not overcooked, you can add a tablespoon of water to a baking dish, add the chicken, then cover and bake at 350 degrees F for up to 10 minutes. Once it's warmed through the middle, then you can switch on the broiler for 30-seconds to a minute to crisp up the bacon.
As with most seafood, I don't love to cook this ahead of time. However, you easy can! Cook up to 3 days ahead of serving, then store in an airtight container in the fridge. When ready to eat, pour into a baking dish and cover or create a sealed foil pouch. Allow the shrimp to warm in the oven (325 about 10 minutes), checking every 5 minutes to see if it's warm. Be careful to not overcook during reheating so that the shrimp won't get rubbery.