Shredded chicken, chopped green chili's, black beans, cheese, and ranch seasoning are combined and baked to bubbly perfection in this easy Ranch + Green Chili Chicken Dip. Grab your chips and get to snacking!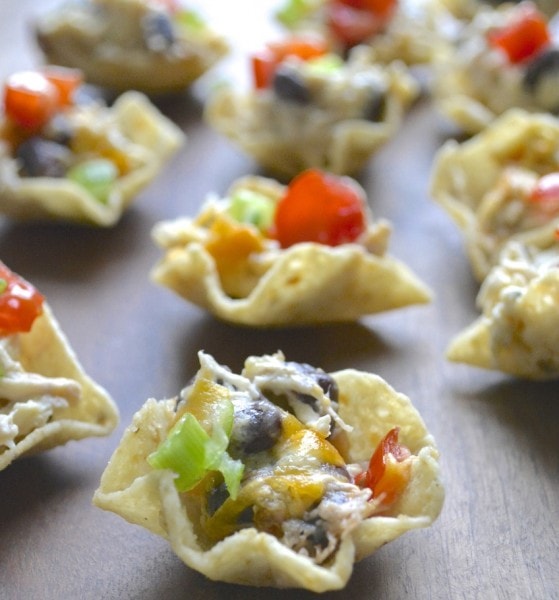 I love appetizers.
I love appetizers so much I have no idea why I actually cook meals.
Aren't they so much more fun?! Dips and spreads, and bite sized things.
Yum, I love it!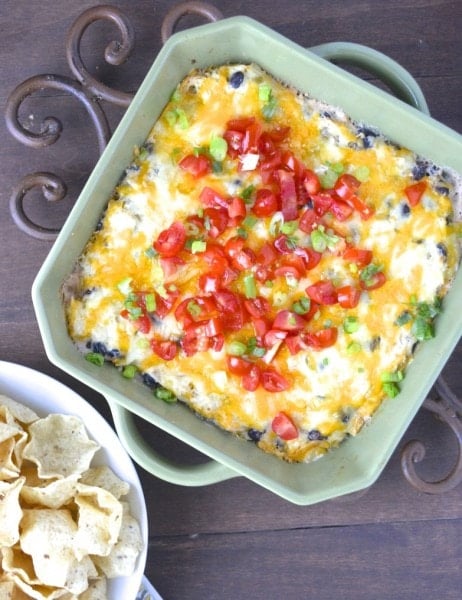 So, the other night as I was getting ready to make Cheesy Chicken and Rice my love of appetizers got the best of me. I scoured the cabinets to see what I had to work with. Black beans, ranch seasoning, green chills, chips…Mexican it is!
This turned out perfect, so full of flavor, and because it was loaded with meat, beans, and reduced fat cream cheese it felt way more sinful then it really was! So just in case you find your self in need of a good game day snack or a fun dinner idea keep this one in mind!