"We're having cauliflower!" I declared a few weeks ago. "um..okay…" Mr. Maebell stared blankly at me.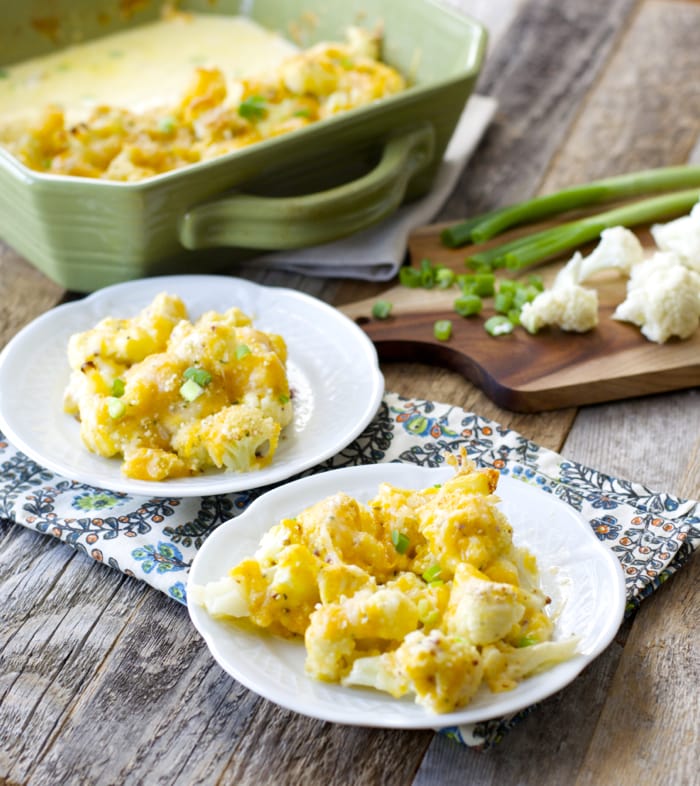 See, I had made a decision at the grocery. I had decided we were going to start experimenting with different foods, specifically vegetables we don't normally eat. I never buy cauliflower, ever. I don't have anything against it, I just never think of it. So, I started experimenting. Turns out, cauliflower is a little harder to love that I thought it would be.
It doesn't really taste like anything, you know what I mean?
But after a few failed recipes I decided it was time to take a different approach. I grabbed the wine, the heavy cream and a block of cheddar cheese.
Few things in this world can't be fixed with either wine or a good sharp cheese if you ask me! Ha!
I made a quick and easy sauce with wine, cream and dijon mustard. It is perfectly creamy with a little kick from the mustard. I poured it over the cauliflower and topped with sharp cheddar. Then I baked until bubbly, cheesy perfection.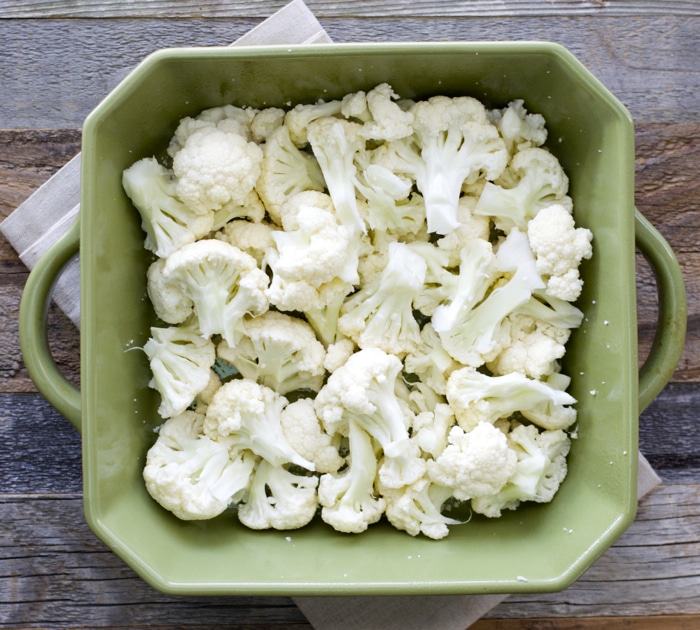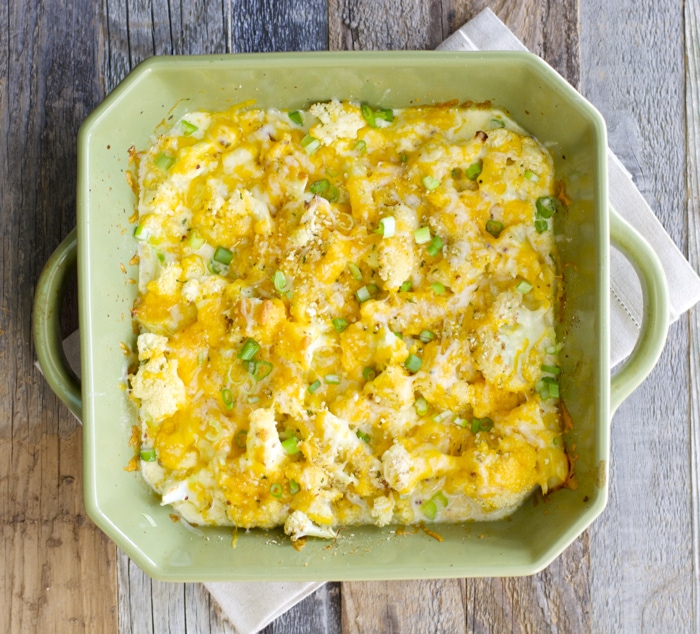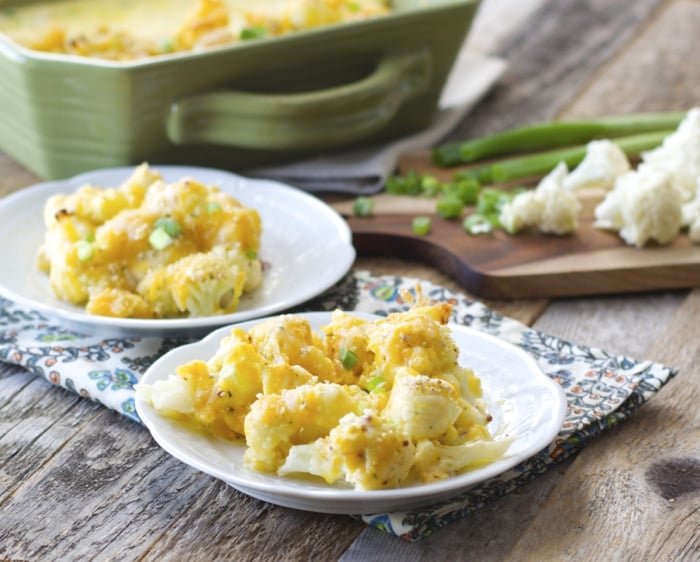 This is a great easy side dish that is much more elegant than it seems. Pair this with a simple seafood or grilled chicken dish for a impressively simple meal!