It is hot.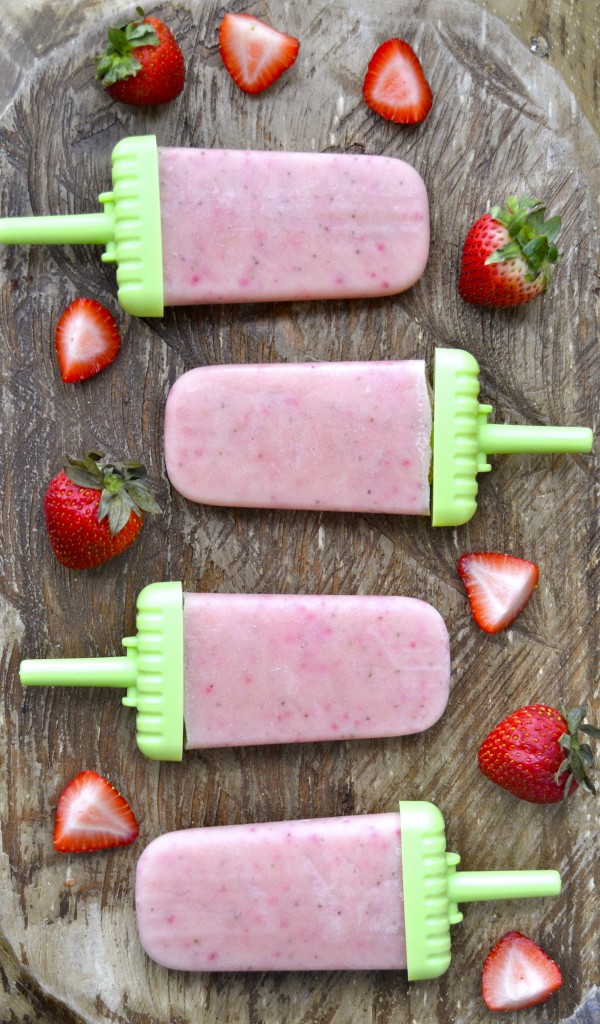 Like full on, you-will-melt-if-you-walk-outside. And it is only going to get hotter.
You know how some people love summer and frolic in the water and run around in bathing suits drinking fruity drinks? Yeah that isn't me. The only good thing about summer is that school was out. Since I am no longer in school I really don't care for this season. Terrible, right? I know. Give me fall with leggings, boots, and scarves and I am a happy girl.
I do try to like summer. There are certain things I do enjoy. I really like that it stays daylight until almost 8 at night. I like sun dresses and ponytails. I love the fresh produce this time of year, and I like Popsicles.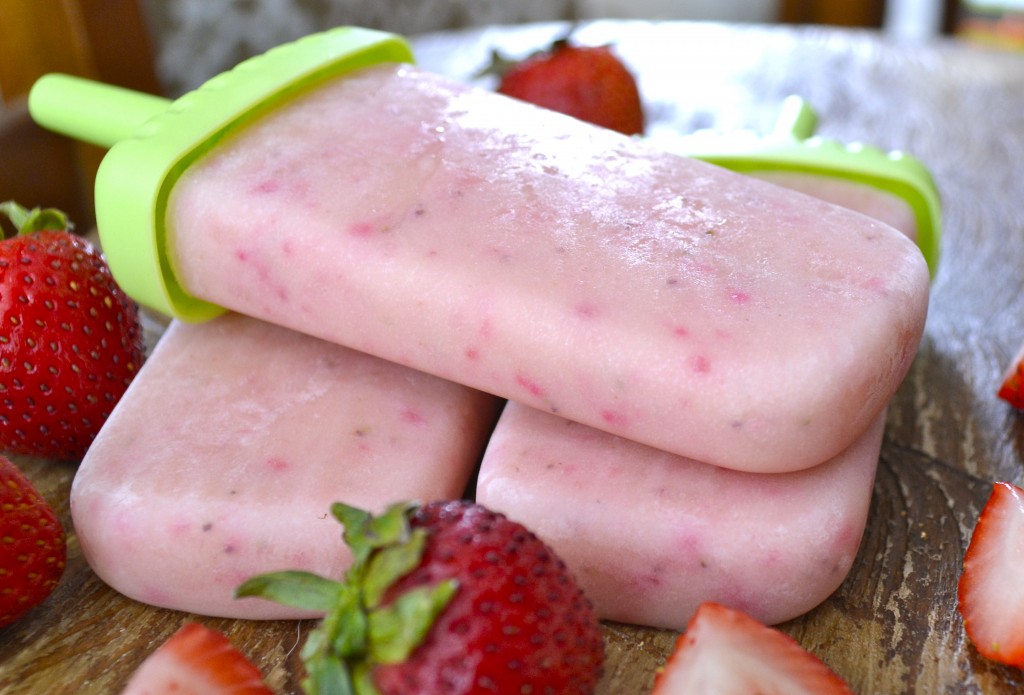 So in an effort to embrace summer I have these Fresh Strawberry and Vanilla Pudding Pops for you. You won't believe how simple this is, just fresh strawberries, milk, and a couple tablespoons of instant pudding mix. Toss it all in the blender, give it a whirl and then freeze. Not only are these easy, but they are also a great light summer snack. So just in case you are one of the ones that likes sun, summer, and bathing suits, this won't wreck your bikini bod! 🙂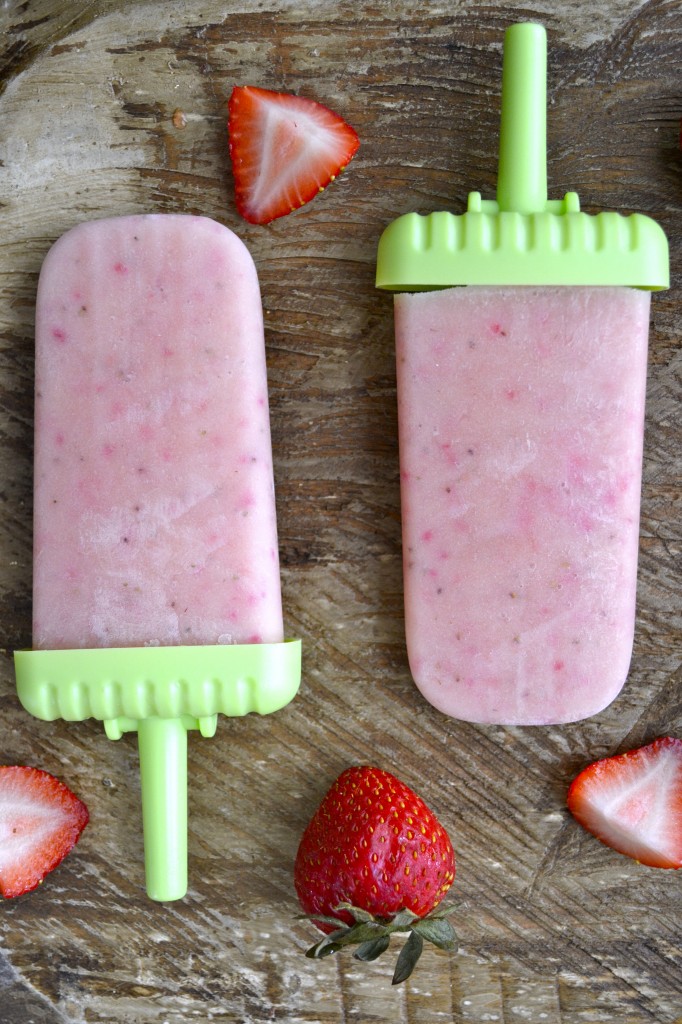 And just in case you are looking for more "summer friendly fare" here is a list of my favorite things to make that don't require turning on your oven!