This easy One Pan Pasta is a quick, 30-minute meal that is packed with Spicy Sausage and Black Beans! The perfect one-dish family dinner!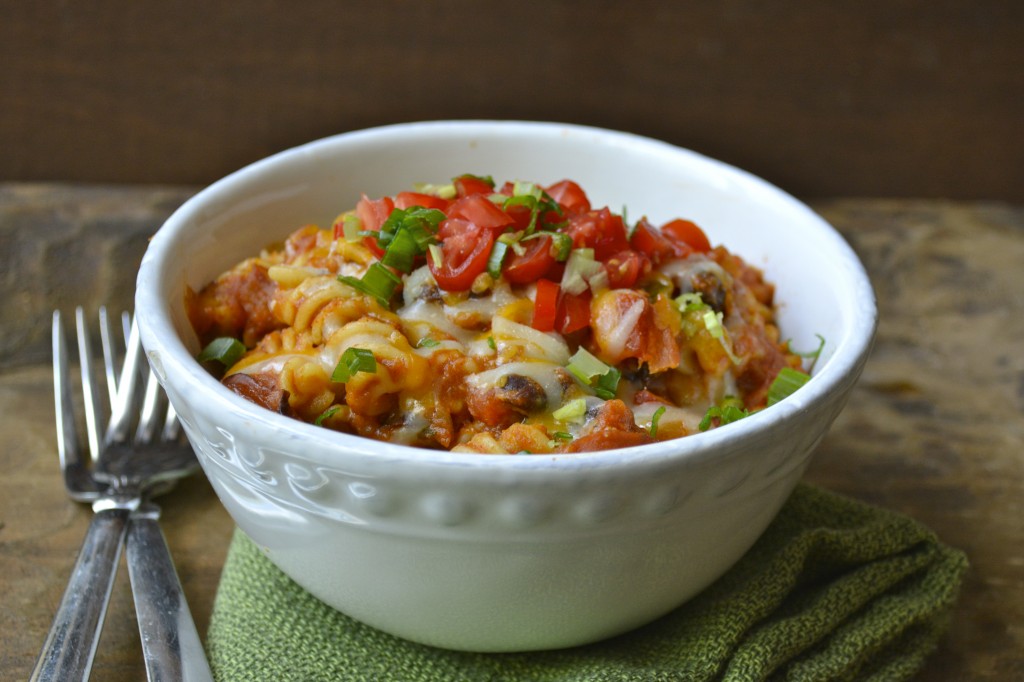 What kind of grocery shopper are you? Are you super organized and only buy what you need? Do you follow your list to a T? Or are you a free spirit that will purchase whatever looks good? Most of the time I am a strict list follower. We already spend so much money on food that if I get things that I don't need for that week it would get out of control quickly. So, I normally don't have much left in my pantry at the end of the week. But last week I found myself in a pinch and needed to make something quickly with only what I had on hand. My first thought was to make breakfast for dinner (that is my go to, I will never turn down bacon and eggs) but I did have a couple things in the cabinets so I decided to get creative.
The result was a super tasty pasta dish loaded with flavor. Not only was it good, but it took just one dish and it was ready in less than 30 minutes! It doesn't get much better than that!
Here is how I did it!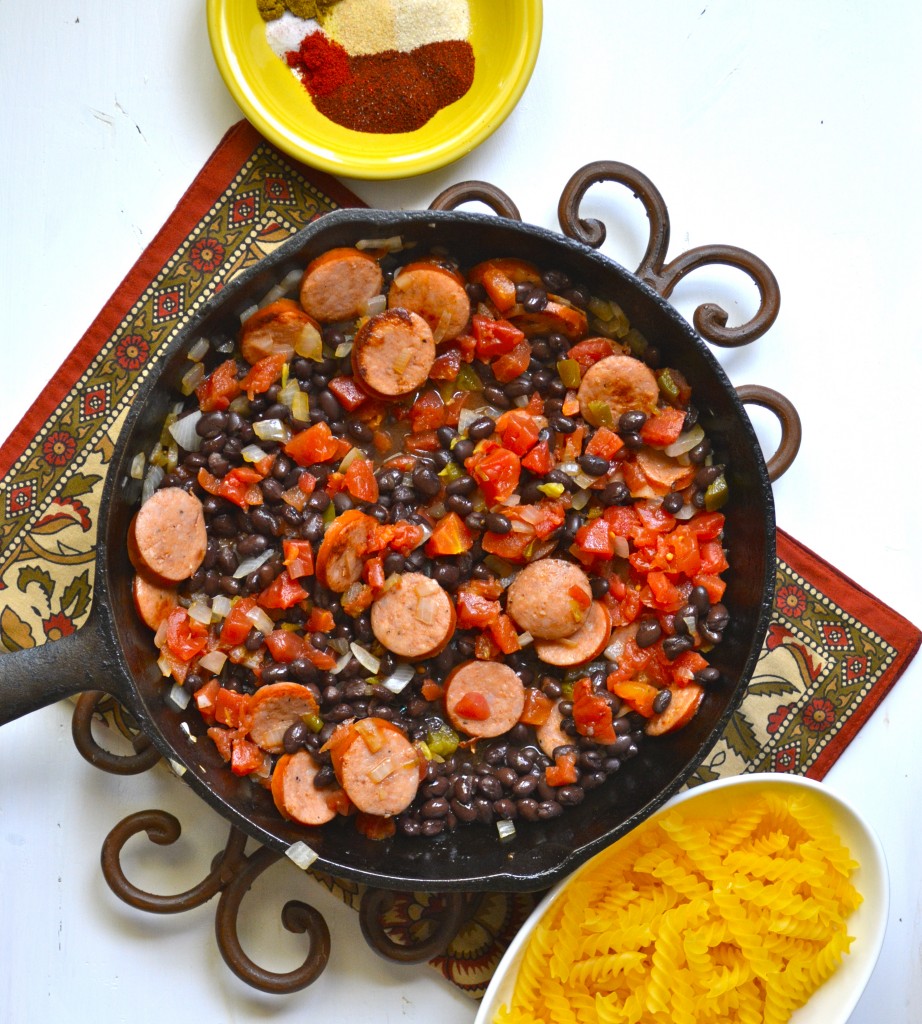 I thinly sliced some andouille sausage, chopped an onion and sauteed them in a little olive oil in a large cast iron skillet. I tossed in a can of rinsed black beans, rotel, tomato sauce, and some water (not pictured) and then gave it all a good stir. I also threw in some spices and dry rotini noodles.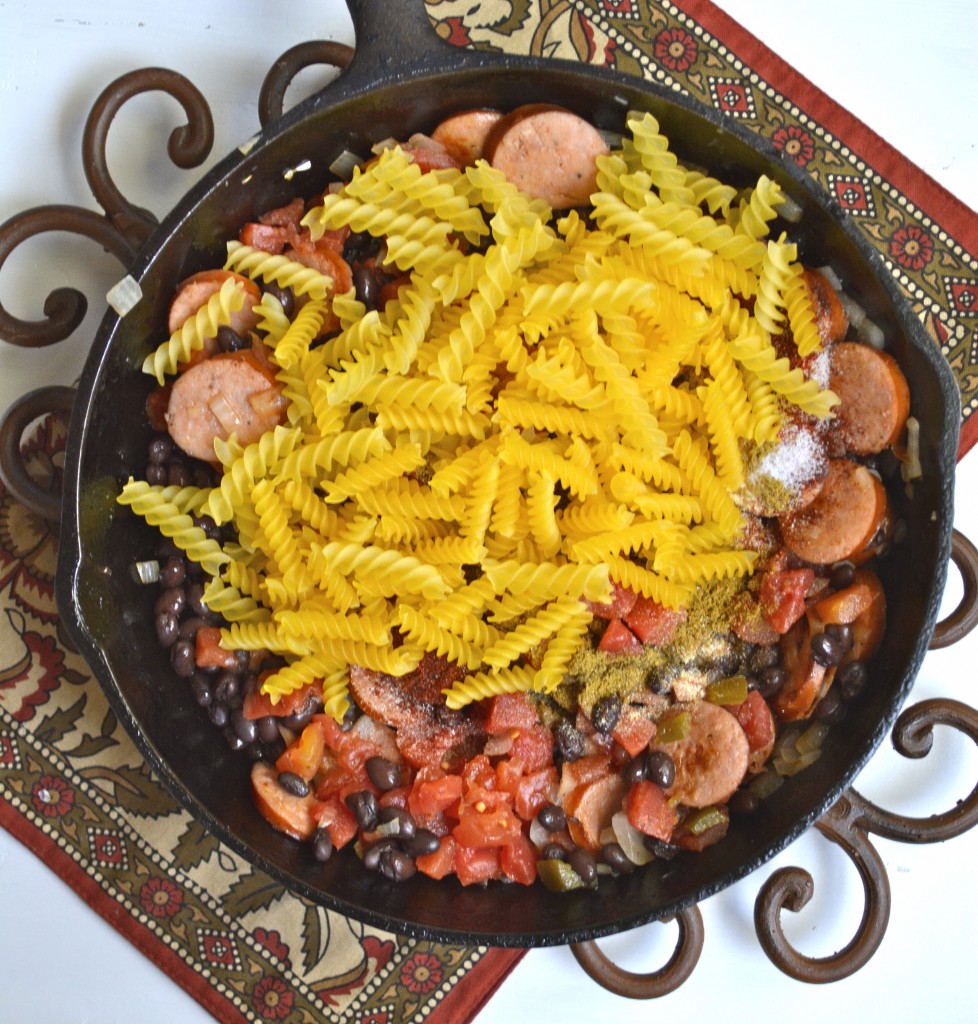 When everything was mixed well, I just covered the skillet and let everything simmer for approximately 12-15 minutes, stirring occasionally. When the pasta was tender I stirred in some cheese to make it extra creamy. And topped the whole thing off with a little extra cheese on top and some chopped green onions.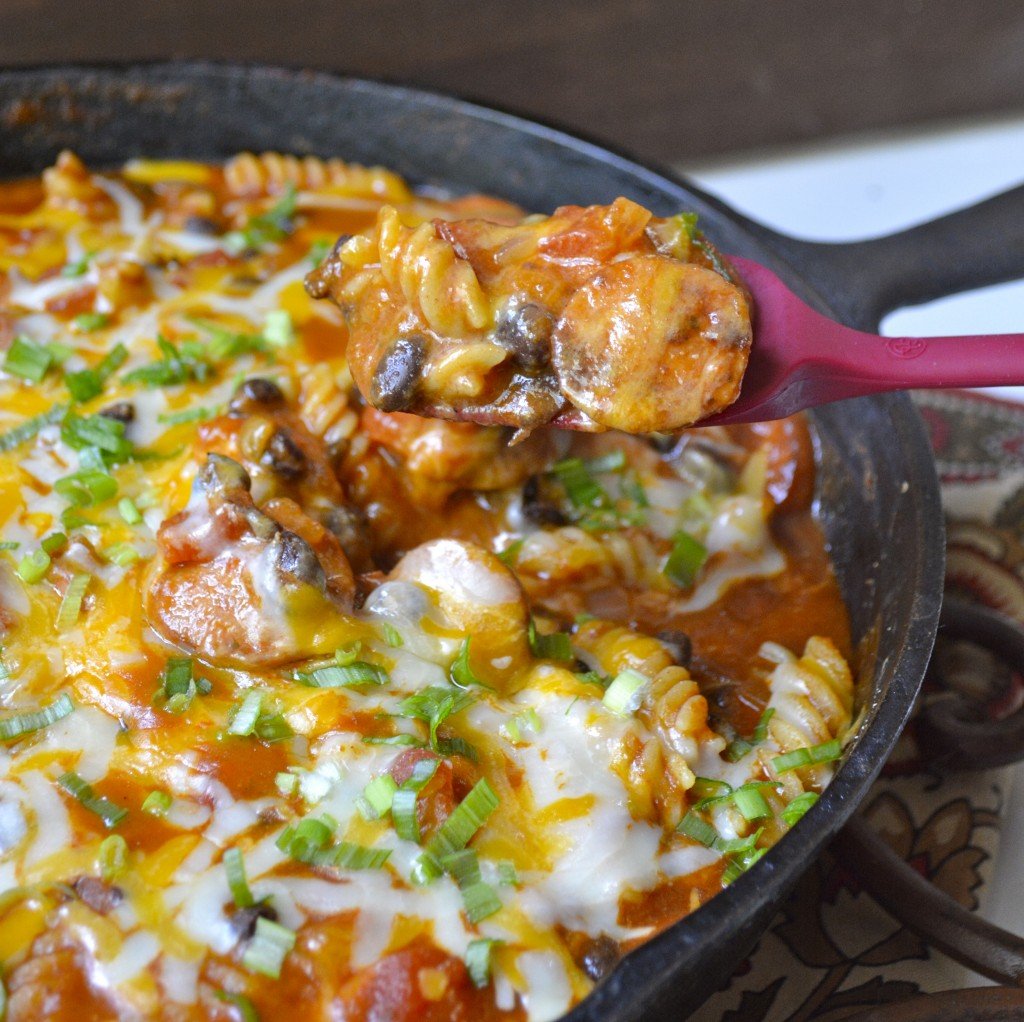 Voila! It really is that simple!
Just some basic pantry staples and some andouille sausage are transformed into an easy cheesy pasta dish that your whole family will love!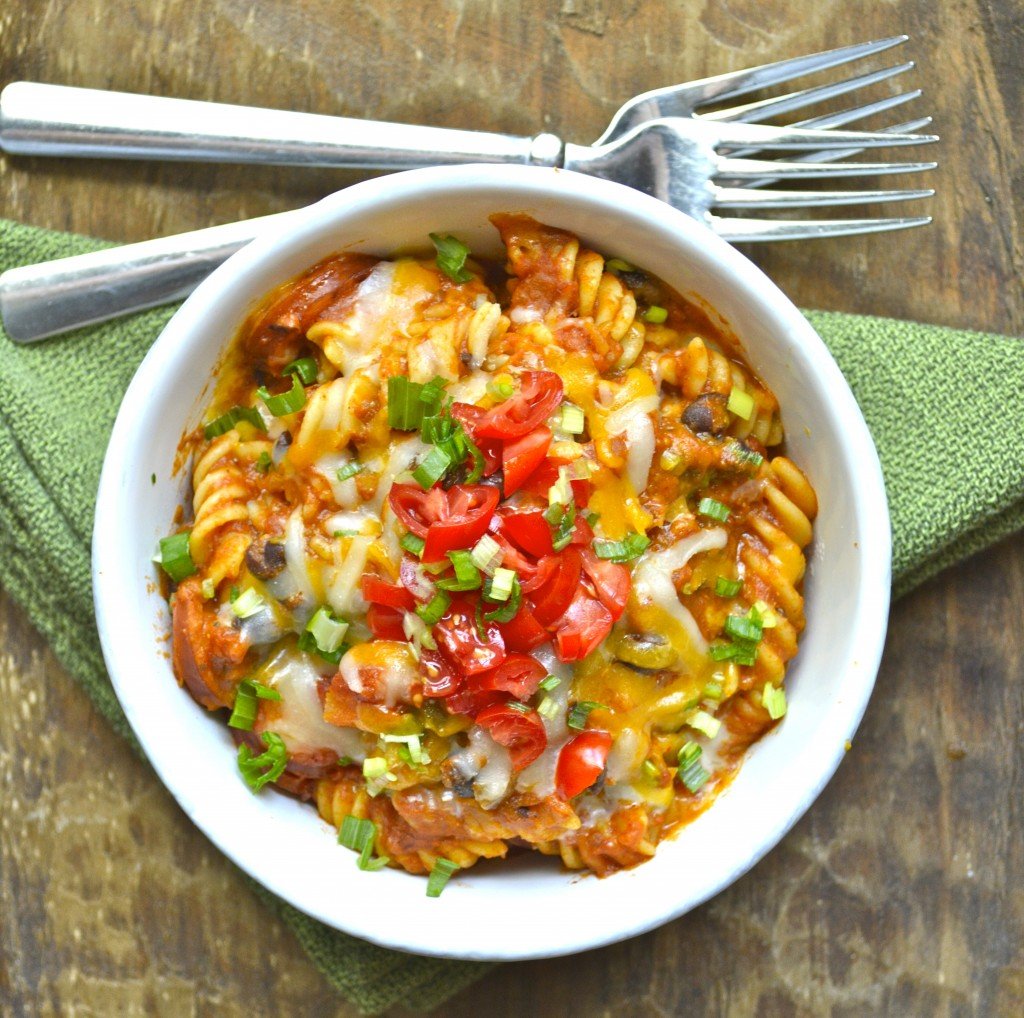 * If you prefer not to use packaged taco seasoning or do not have it on hand these spices work great:
2 teaspoons chili powder
1 teaspoon cumin
1 teaspoon onion powder
1 teaspoon garlic powder
1/2 teaspoon salt
1/2 teaspoon smoked paprika