Wondering what to eat for breakfast on keto? These Keto Breakfast Hot Pockets are loaded with sausage, cream cheese and eggs! The perfect grab and go keto breakfast!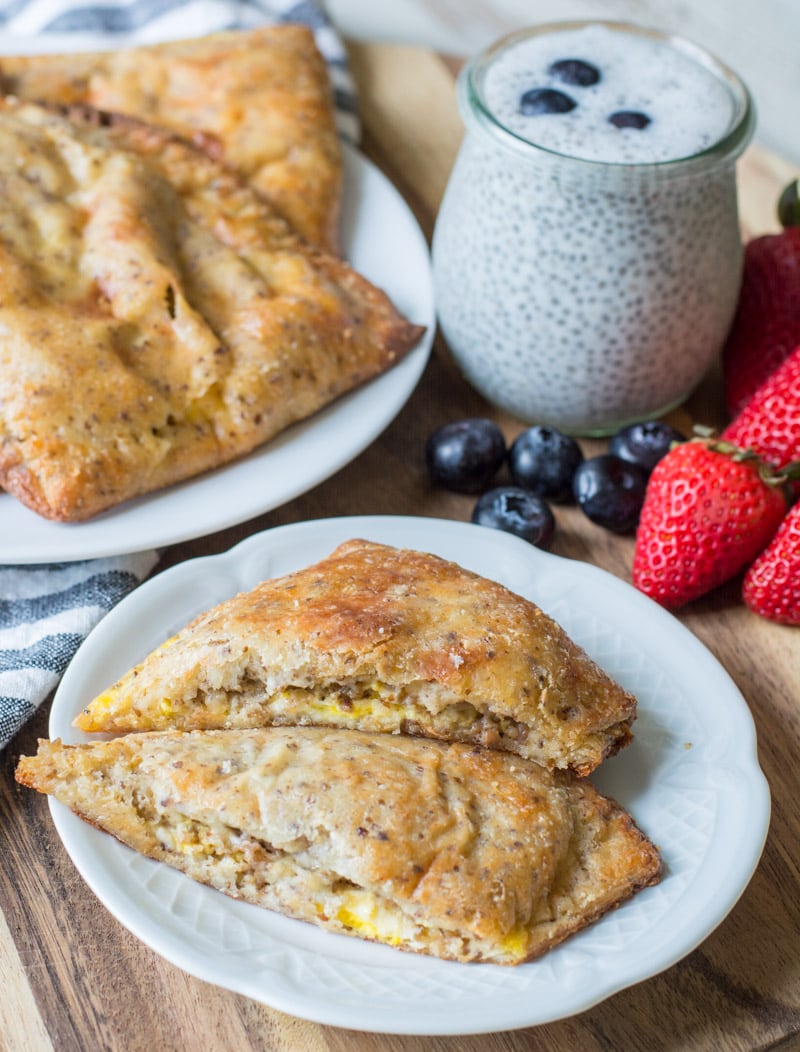 I can't believe it has taken me this long to share this recipe with you, because we make it ALL THE TIME! Actually, I guess I can believe it because it is one of those recipes we eat immediately, and when I say immediately I mean we basically stand over the oven and eat them straight off the baking sheet. Ha!
So there is never a chance to photograph them! These Keto Breakfast Hot Pockets are so incredibly delicious. This is a recipe you can easily customize based on your preferences, but this version includes a sausage and cream cheese mixture along with scrambled eggs.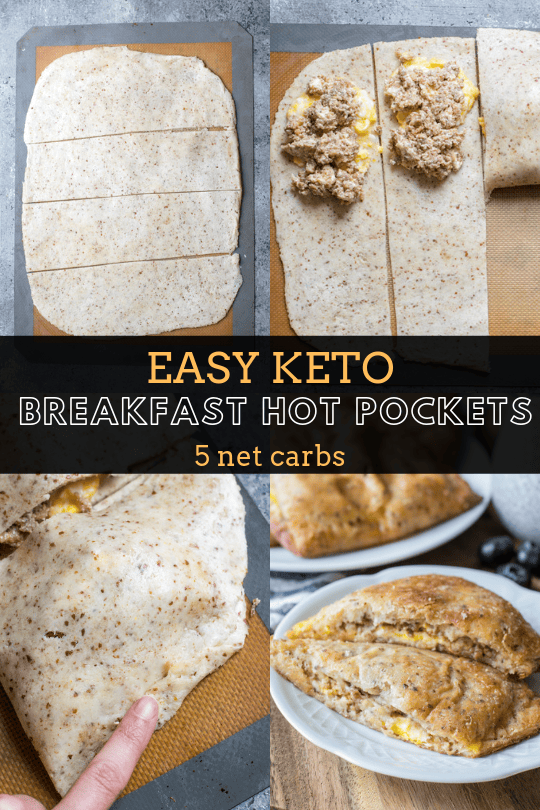 What ingredients do you need to make Keto Hot Pockets?
I know keto baking can seem intimidating, but I promise this easy keto breakfast is easier than you might think! You also need some pretty basic ingredients:
Mozzarella cheese
Cream cheese
Almond flour
Ground flax meal
Breakfast sausage
Cream cheese
Eggs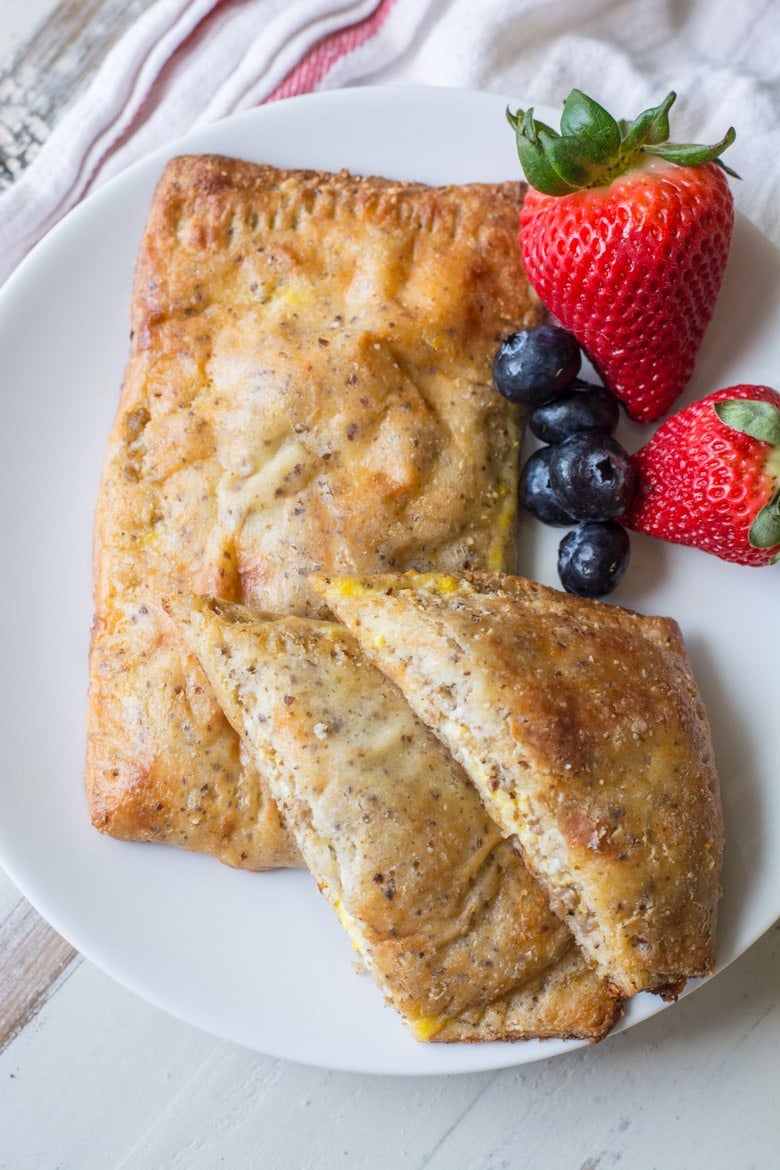 How do you make Keto Breakfast Hot Pockets?
These Keto Breakfast Hot Pockets have two components, the low carb dough that is used to make the "hot pocket" as well as the filling.
The delicious keto crust is the same base I use for my Sausage and Cream Cheese Rolls (btw, make them if you haven't, they are crazy good!) it is a basic fat head dough mixture which includes mozzarella, cream cheese, almond flour and flax meal.
I roll my dough out between two silicone baking sheets and slice it into four equal sections (as seen in the video) and fill them with the mixture.
The filling in this recipe has three ingredients, sausage, cream cheese and eggs.
What are some other easy keto breakfast recipes?
If you are looking for more easy keto recipes, you've come to the right place! My most popular low carb breakfast are these Keto Sausage Egg and Cheese Bites. They are under one net carb each and one recipe makes a ton so they are great for meal prep. Some of my other favorites are: