A Keto Coffee Frappuccino just like Starbucks, but with less than 2 carbs! This is one of the best low-carb coffee drinks EVER!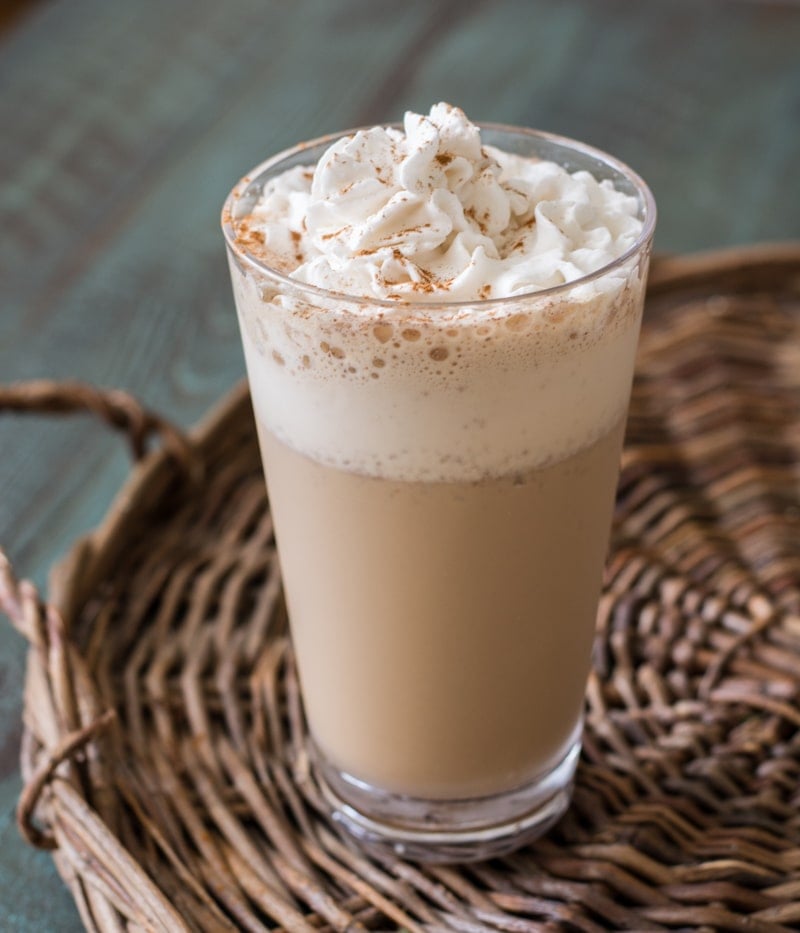 You guys! I am loving this Keto Coffee Frappuccino. It is just like a Starbucks Coffee Frappuccino but without loads of carbs! I am generally a regular coffee drinker, but sometimes I get a craving for a delicious, creamy, sweet frappuccino.
I have played around with this keto-friendly coffee frappuccino and it is a perfect low-carb frappuccino base recipe, meaning that you can add other flavorings such as cocoa powder, sugar free caramel sauce, mint or vanilla extract or more sweetener if you prefer yours more dessert-like.
Personally, I like mine a bit stronger and enjoy it with something sweet, like my favorite Keto Cheesecake Brownies!
Ingredients Needed for a Keto Frappuccino
This keto coffee drink contains five real ingredients. You can probably guess what they are:
Strongly brewed coffee
Unsweetened almond milk
Heavy cream
Keto-friendly sweetener (such as Swerve or Monkfruit)
Vanilla extract
You also need ice and I am not including MCT oil in the recipe because it is not necessary to create a great low-carb coffee drink.
What Type of Coffee Should I Use?
Any kind you like! You can use flavored coffee beans, decaf coffee, you name it.
Can I Omit the Heavy Cream?
You can substitute the heavy cream with additional almond milk, half and half, or even whole milk. However, the coffee frappuccino won't be as thick and creamy. Also, the carb count listed below may be altered.
How Many Carbs Are in a Coffee Frappuccino?
A 16-ounce blended coffee Frappuccino at Starbucks contains a whopping 50 grams of carbs. That one drink contains nearly 3 days worth of carbs on a keto diet! I don't know about you, but those numbers really blow my mind!
My 16-ounce Keto Coffee Frappuccino contains less than 2 carbs. It is crazy the difference that some simple ingredient swaps can make.
How to Make a Coffee Frappuccino
Not only is this keto frappuccino super low it carbs, but it is also very easy to make! Simply add all the ingredients into a blender and blend until smooth.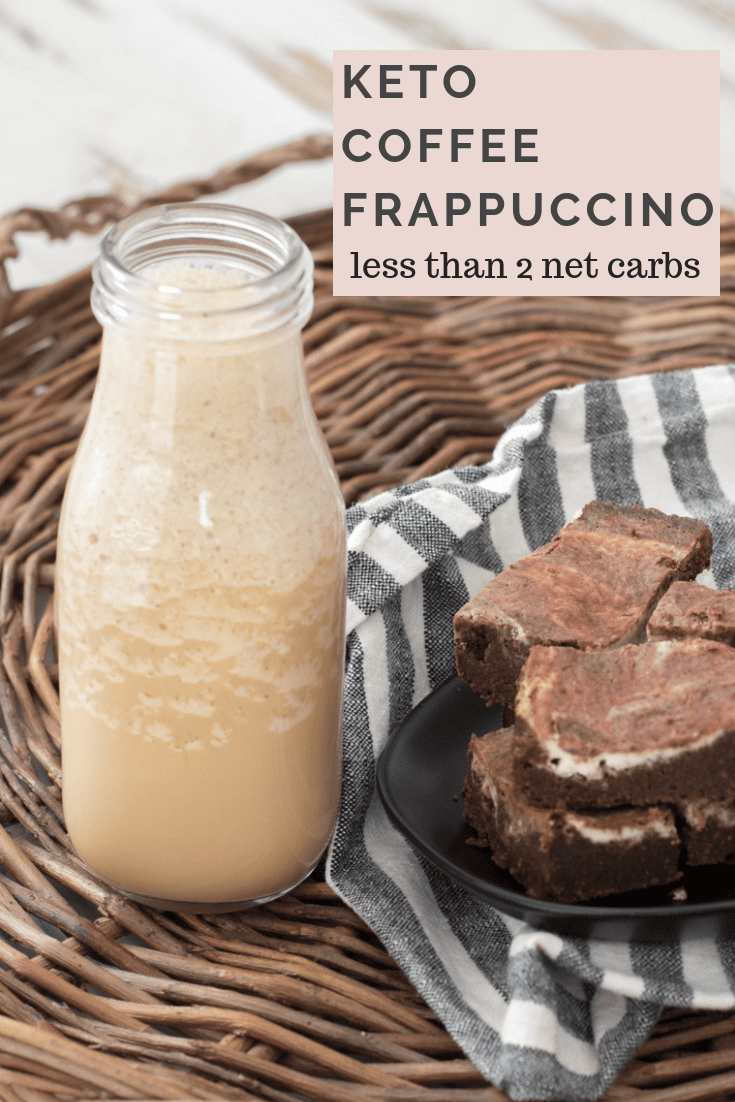 Can I Prep Frappuccinos in Advance?
A few readers have asked if they can prep a big batch of this copycat Starbucks coffee frappuccino and store leftovers in the fridge for later. I don't recommend doing that, as the ice will melt and you'll lose the unique frappuccino consistency.
Can This Recipe Be Made Without a Blender?
Unfortunately, no. You need to have a blender of some kind to make this keto frappuccino recipe. Do NOT try to make it in a food processor, that will likely ruin your machine.
Tips for Making a Keto Coffee Frappuccino
If you want to increase your fat intake, you can add 1-2 tablespoons of MCT oil to your drink before you blend.
This is a great base recipe if you want to add other flavors, such as sugar-free caramel syrup, more sweetener, cocoa powder, etc.
Make sure your coffee is completely chilled before adding it to the blender, otherwise your ice may melt.
I use either brown sugar swerve or confectioners swerve to make this keto-friendly coffee frappuccino and both work great!
More Keto Frappuccinos:
More Low-Carb Coffee Drinks: