Hash Browns…love them or hate them?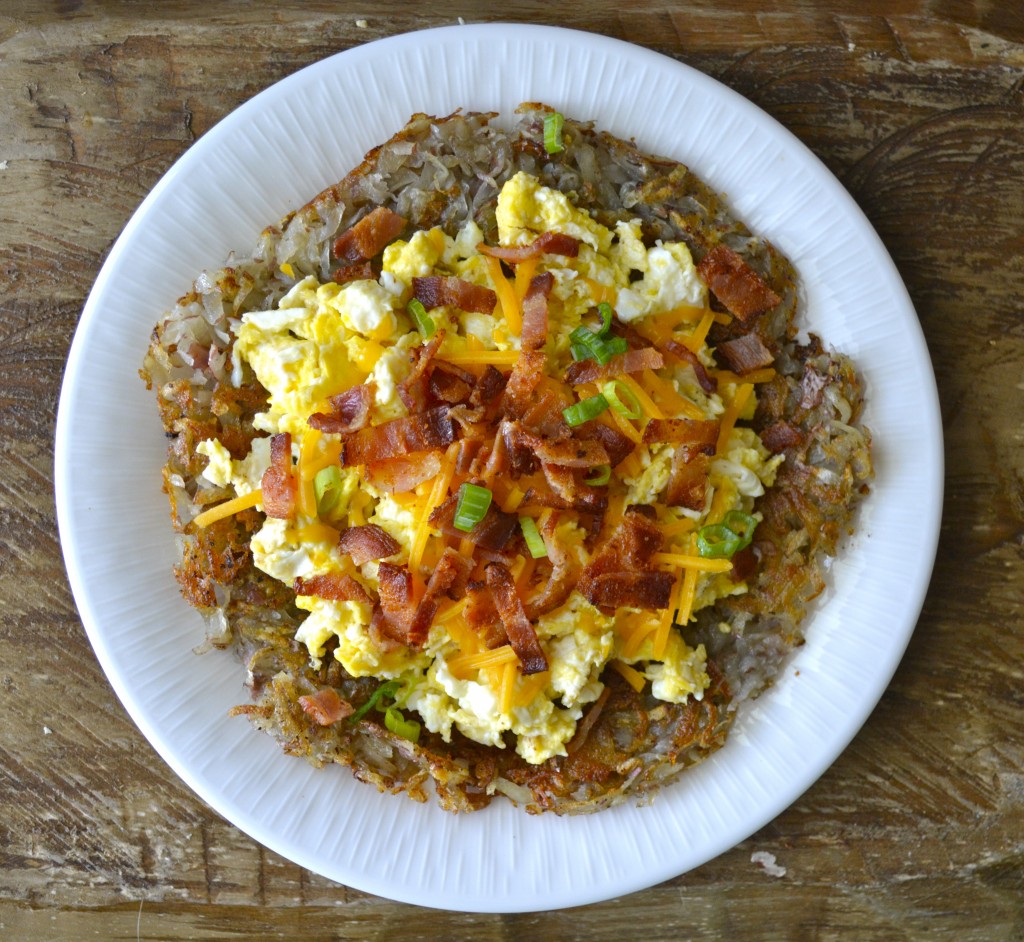 Personally, I am totally in love with them. A real breakfast just isn't complete without crispy, salty, piping hot fried potatoes!
It is so simple to make your own fresh from scratch hashbrowns, it only requires a couple things, potatoes, oil, salt and pepper. But they taste a million times better than the frozen hashbrowns at the store.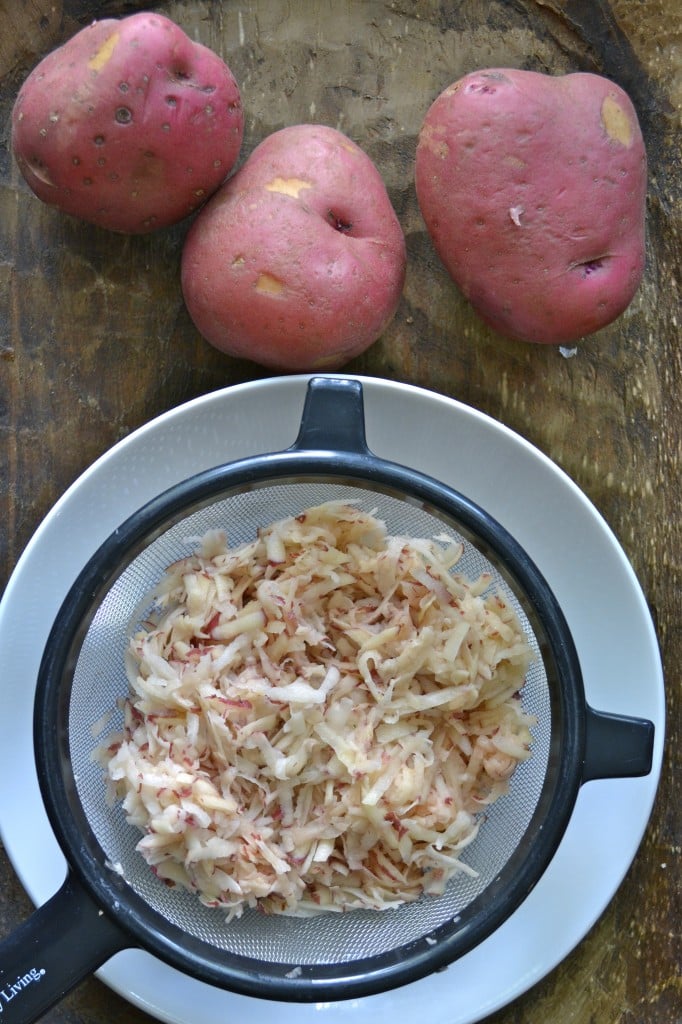 You simply shred your potatoes, and squeeze out as much water as you can. This is really important, if the potatoes are full of moisture they will never get nice and crispy. In my opinion red potatoes work best, but any kind will do.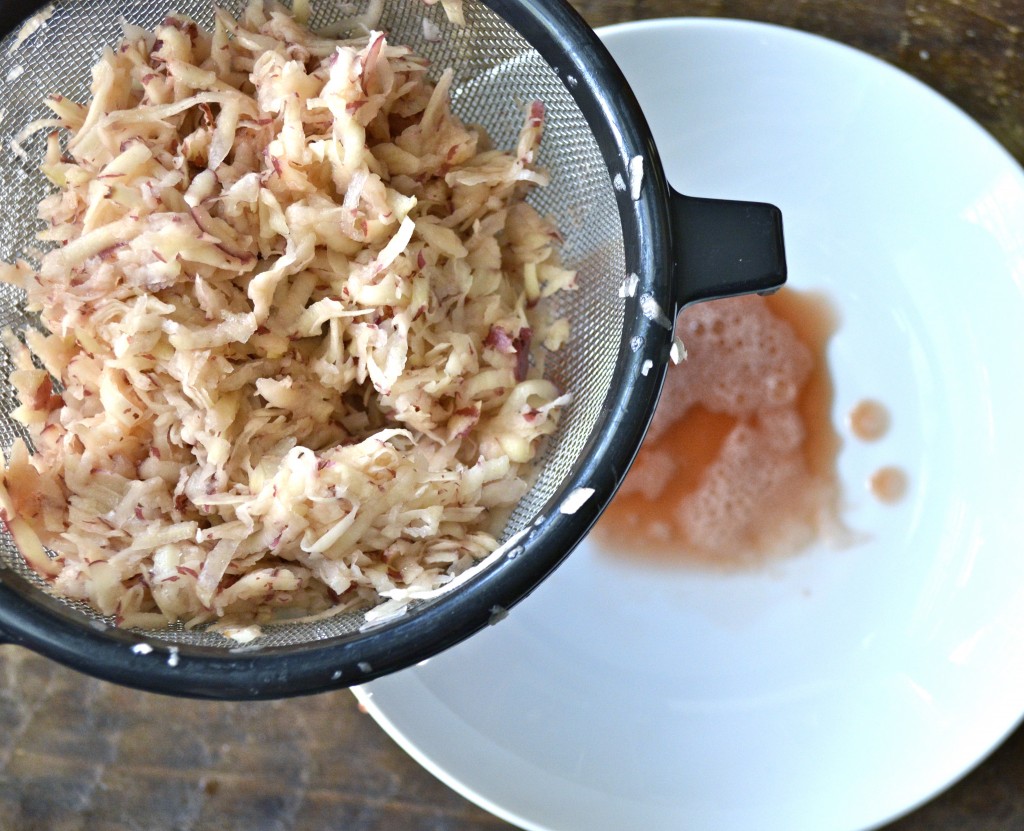 Heat your skillet to medium heat, pour in a little oil and then place your shredded potatoes evenly in the skillet. Here is the super important part. Don't touch them! I am so impatient I just have to walk away. If you stir them around the potatoes will just absorb the oil without getting golden and crisp.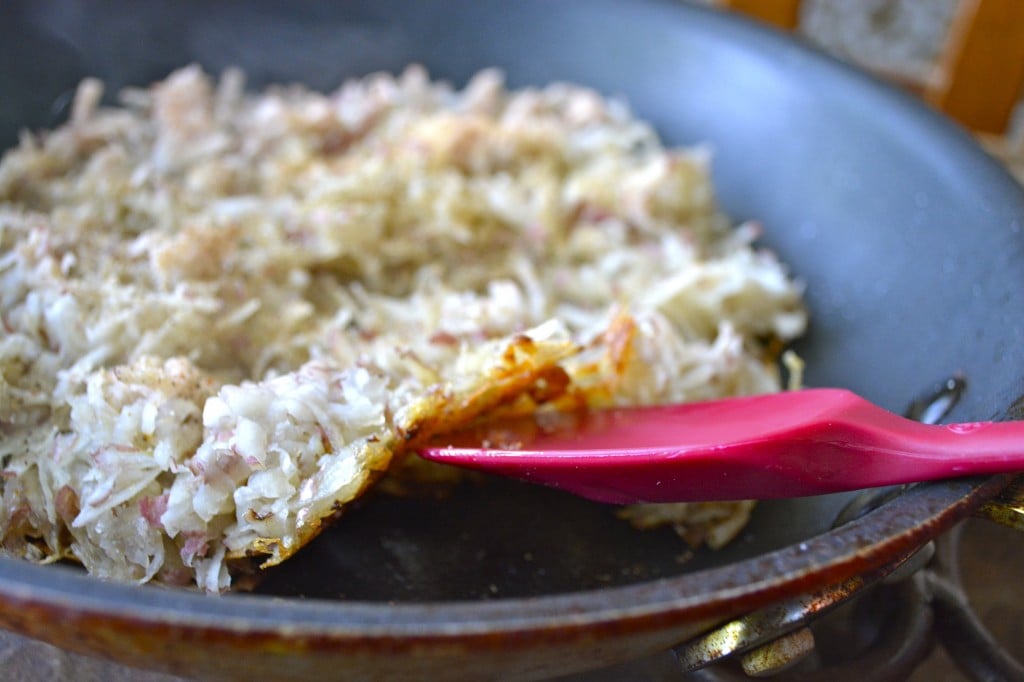 Now after 5-7 minutes take a peak. See how they are nice and brown? Time to flip! If you have a big spatula and can flip it go for it! But I normally grab a plate and place it on top of the skillet and VERY CAREFULLY using potholders I flip the hasbrowns onto the plate. Then I add a little more oil to the skillet and scoot the uncooked side off onto the skillet. Sprinkle the hasbrowns with salt and pepper. When both sides are crisp slide it onto a plate.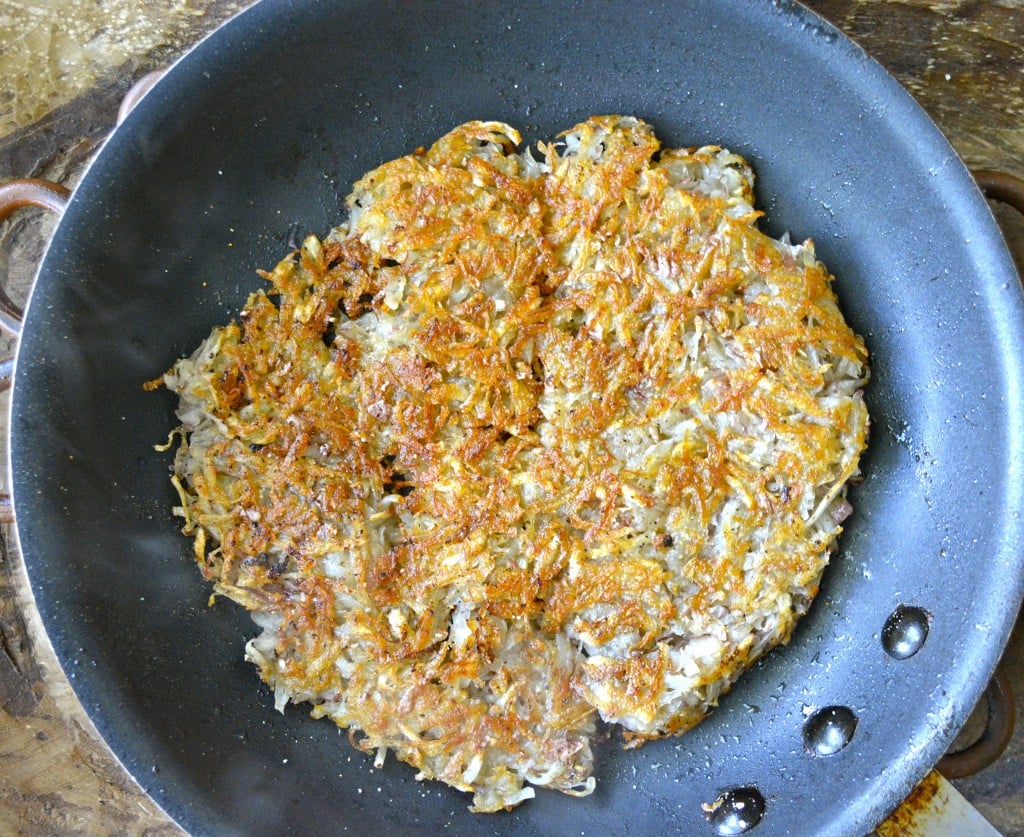 Look at that! Beautiful! This particular morning I topped them with scrambled eggs, cheese, and bacon. They are also great topped with a sunny side up egg, but you can eat them plain if you wish.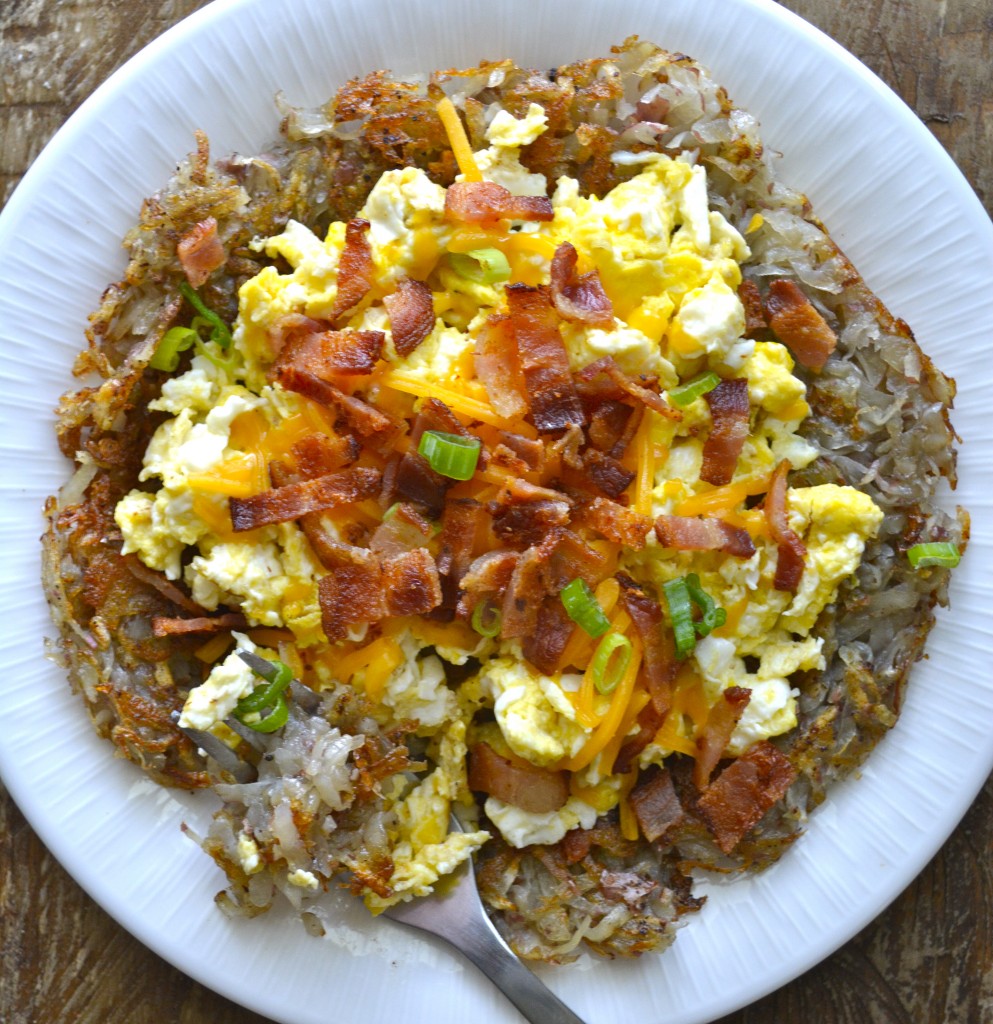 There you have it! A big beautiful plate of breakfast food!

Homemade Hash Browns
Prep time:
Cook time:
Total time:
Ingredients
2 red potatoes, shredded (about one cup)
2 tablespoons oil
⅛ teaspoon salt
⅛ teaspoon pepper
Instructions
Shred the potatoes and squeeze out as much moisture as possible. I normally squeeze the water out and then lay them in a dish towel to be sure they are totally dry.
Heat a large skillet to medium heat add one tablespoon of oil . Add the potatoes to the skillet evenly. Let them cook for 5-7 minutes or until they are golden and crisp.
Carefully flip the hash browns. Add the additional one tablespoon of oil if you think you need it.
Sprinkle potatoes with salt and pepper.
Let cook approximately 5 more minutes until each side is golden.