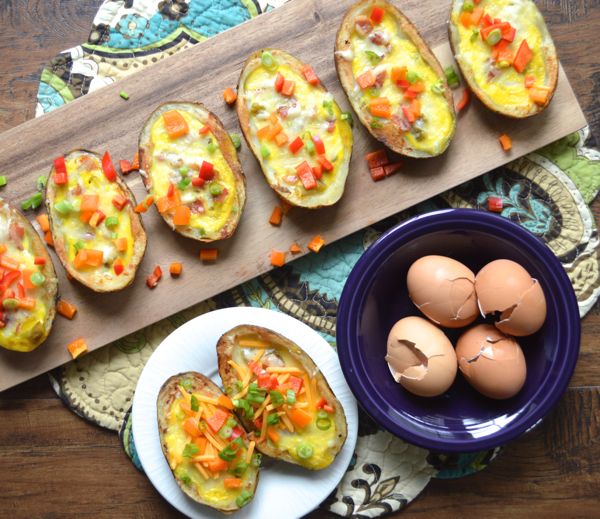 Is it just me or does the amount you spend at the grocery store creep up on you every week? I find my self thinking, well it isn't too bad, I only spent $10 more than last week. But I recently realized I have been saying that since October! That is weeks and weeks of it slowly creeping up on me to a totally and completely outrageous amount for two people!
So, I am trying to rein it in a bit. When we were in college I was SO resourceful. I would sit down, with the grocery ad and a stack of coupons plan out all of our meals. (can't you tell how wild and crazy I was?! haha!) At the end of the week there would be nothing left, nothing in the cabinets, fridge or freezer because I only purchased what was needed. And I spent a tiny fraction of what I do now. Well now, I go with a list, but often it is not thought out and I definitely never look at the weekly specials or coupons before I go. I buy more than we need, I waste a lot, and if I am not really feeling whatever I was planning on cooking I just run by the market on the way home and get something else.
Holy cow! Something has got to give!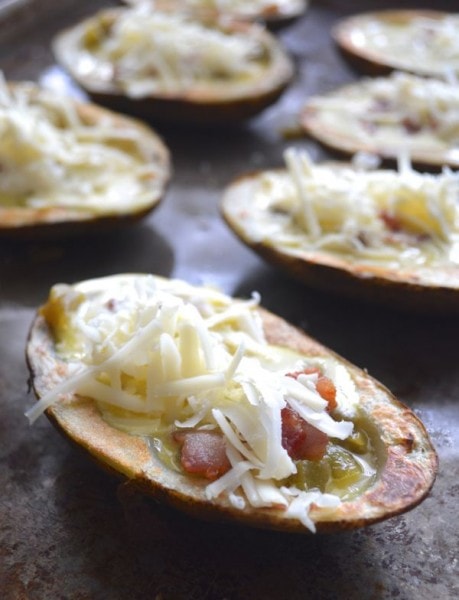 So, that is my new years resolution. I am planning on putting a bit more effort into deciding what I buy and how I use it.
These Cheddar Quiche Stuffed Potato Skins are a product of that thinking. We had gotten down to the end of the week and I had lots of odds and ends left in the kitchen. Everything in me wanted to go to the market and buy what I needed to make Kung Pao Chicken, but instead I decided to use what I had on hand. I just threw some baked potatoes in the oven, then scooped out the insides, then baked them for a bit to add some crunch.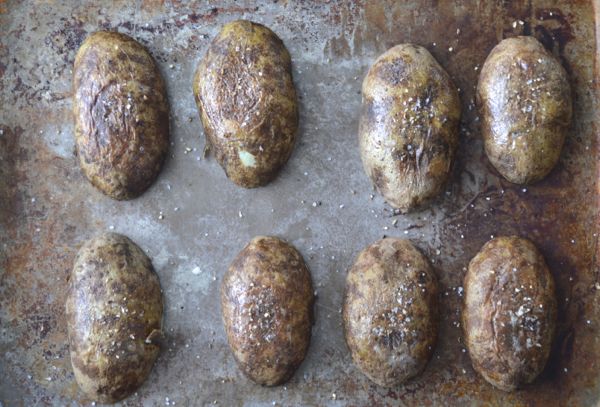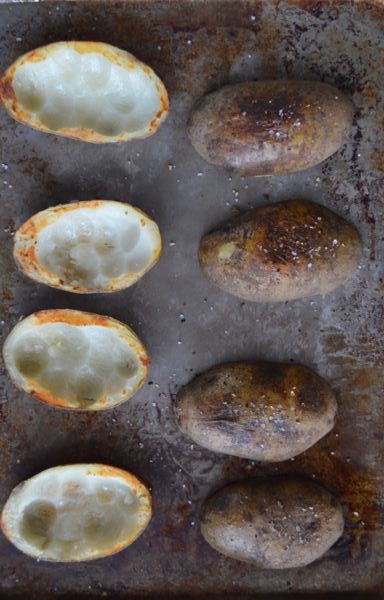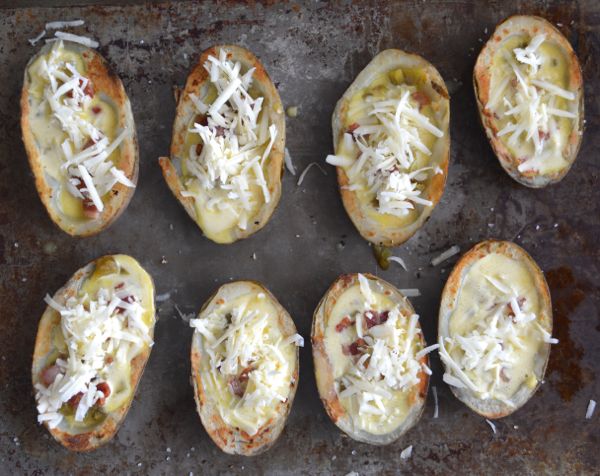 Then I tossed in some green chilies, cheese, chopped bacon, and beaten eggs. Popped them back in the oven for a bit then served them with a little chopped peppers on top! The potato skins had a nice little crunch to them and the inside was loaded with flavor.
This was a great change up for an easy dinner. It does take a bit to prepare because you have to bake the potatoes, but nothing that is too terribly hard. I made these a second time for breakfast but I baked the potatoes the night before. Stuck them in the fridge then finished the rest of the steps in the morning. Either way works great!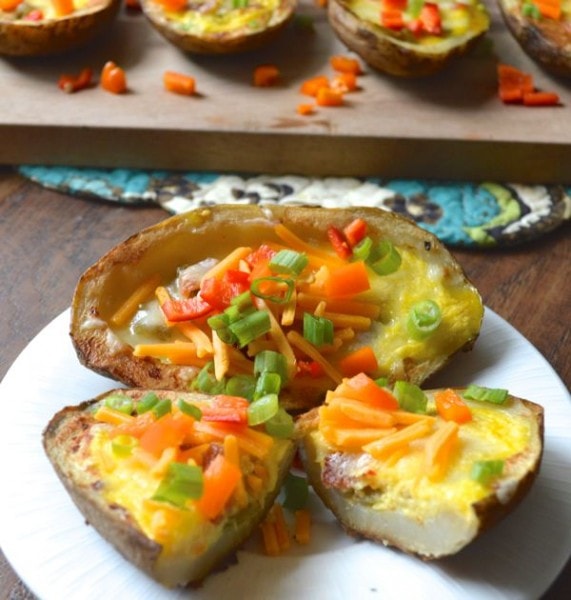 These also reheat pretty well, and made for a great quick breakfast!