Thinly sliced red potatoes are smothered in a creamy white cheddar sauce and baked with a crispy buttery topping!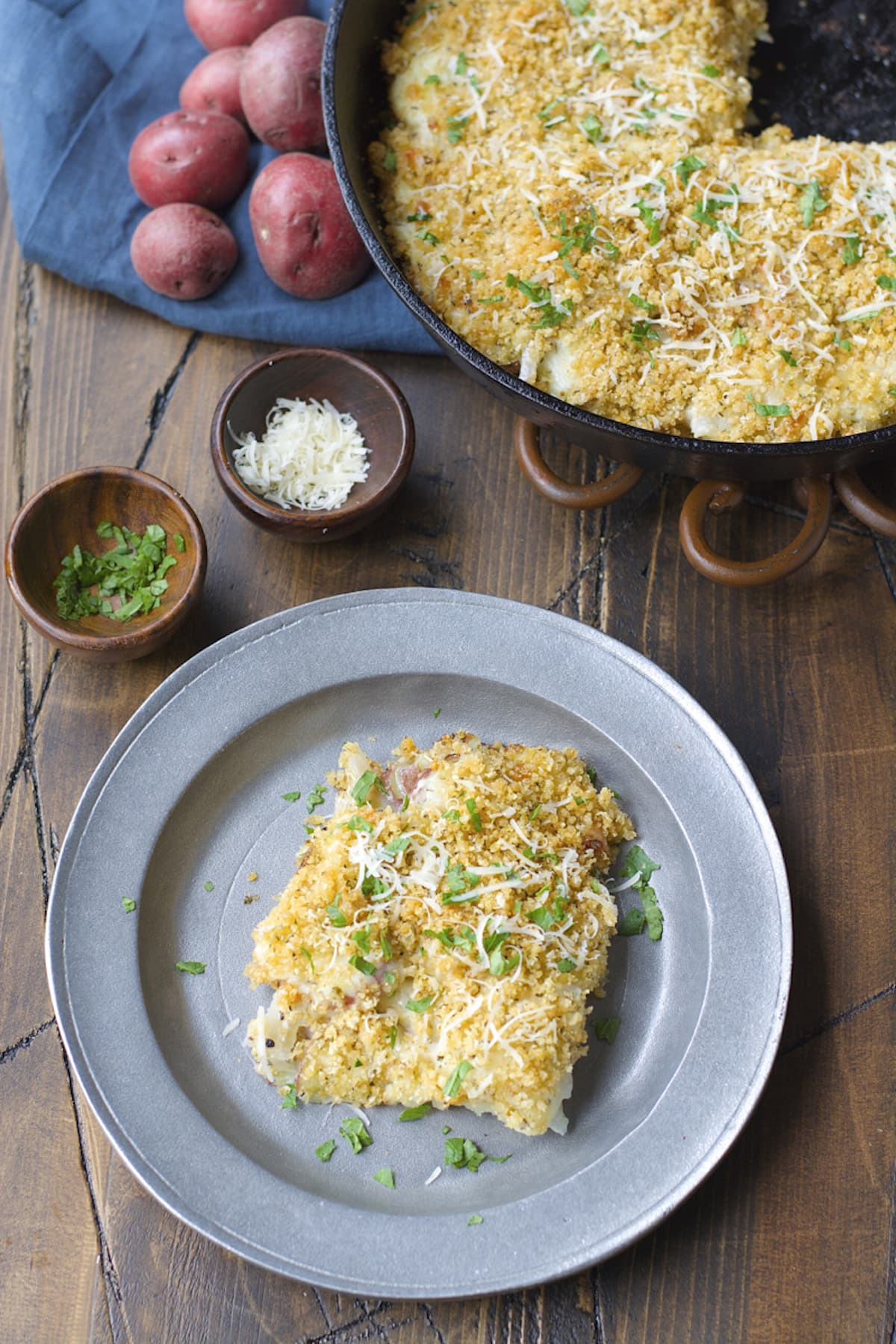 If there is one food I absolutely could not live without it is potatoes. If I were stranded on a deserted island and could only take three things you better believe potatoes would be one of them. I'll take them anyway I can get them, mashed, baked, smashed or in soup.
You name it, I'll eat it! I think my deep love for potatoes probably comes from my days as a vegetarian. I didn't eat meat for nearly 10 years so during that time I lived off side dishes. If Mom made something like pork chops, mashed potatoes and corn I just ate loads of potatoes and corn so to me I guess they aren't side dishes, they are meals in themselves!
Scalloped potatoes actually don't make an appearance at our house much. It's not that we don't love them, it's just in terms of potato dishes this is one of the more time consuming dishes. It isn't hard to make but it involves slicing your potatoes very thin, layering, making the creamy cheese sauce, layering some more and then baking. It is a labor of love, but totally worth it!


This particular version uses sliced red potatoes, thinly sliced onions and garlic and a creamy white cheddar sauce that we make from scratch! Pair all of that with a crispy buttery topping and you have the ultimate side dish!