This low carb Peppermint Frappuccino is loaded with rich chocolate flavor, and a peppermint kick! Enjoy a coffeehouse favorite for under 4 net carbs!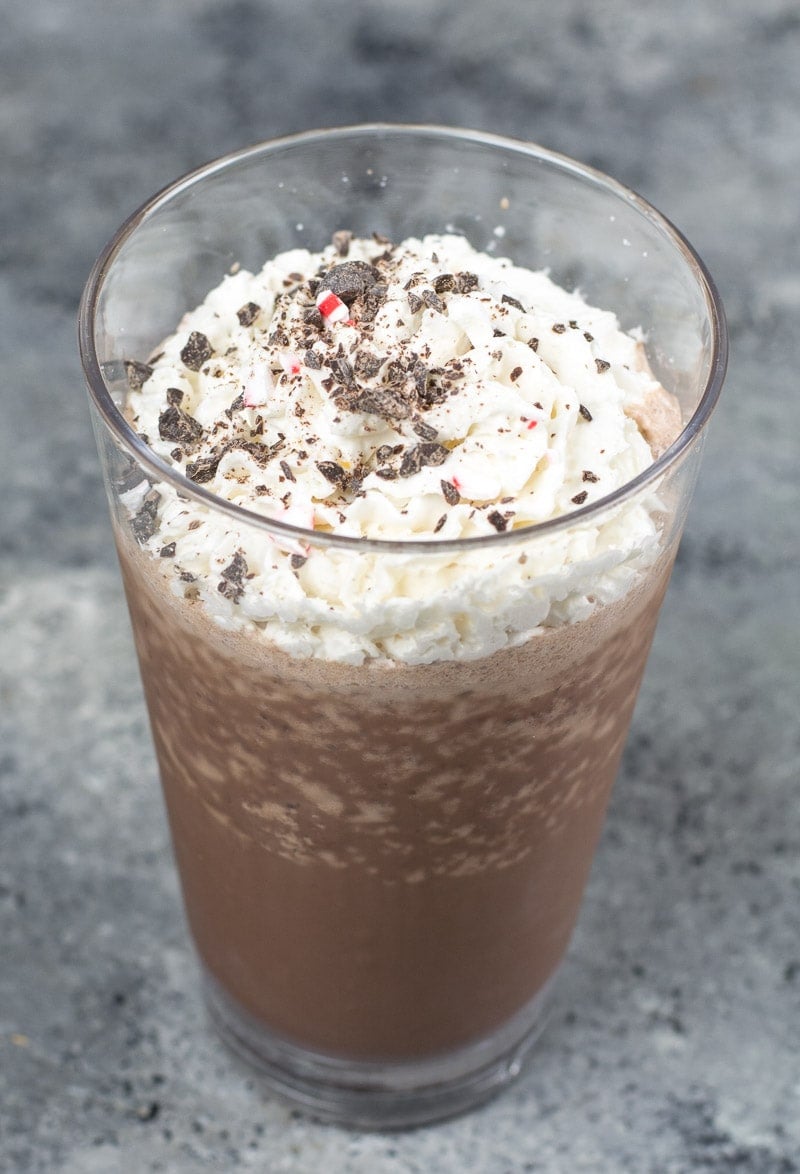 The second most searched recipe here on Maebells is my Vanilla Bean Frappuccino. There is a very good reason for that! It is super refreshing and costs a fraction of what you'd pay at a coffee house! It is actually one of my most made recipes here at home too. I love it!
This Low Carb Peppermint Frappuccino is full of minty flavor! It is the perfect festive drink for the holidays if you are looking for a light, low carb drink.
What ingredients do you need to make a Low Carb Peppermint Frappuccino?
As always, you will find the complete recipe below, just keep scrolling. This is a quick overview of the ingredients you will need:
Unsweetened Almond Milk
Heavy Cream
Keto Friendly Sweetener, such as Monkfruit or Swerve
Cocoa Powder
Ice
Peppermint Extract
Optional: Whipped Cream, Sugar Free Chocolate Chips and/or Peppermint
How do you make a Keto Peppermint Mocha Frappuccino?
Aside from a few ingredients you probably already have on hand, you just need a good blender!
Once you combine the coffee, almond milk, cream, sweetener, cocoa powder, ice and peppermint extract just blend until smooth. You can top with extra whipped cream, sugar free chocolate chips or a crushed sugar free peppermint for a real treat!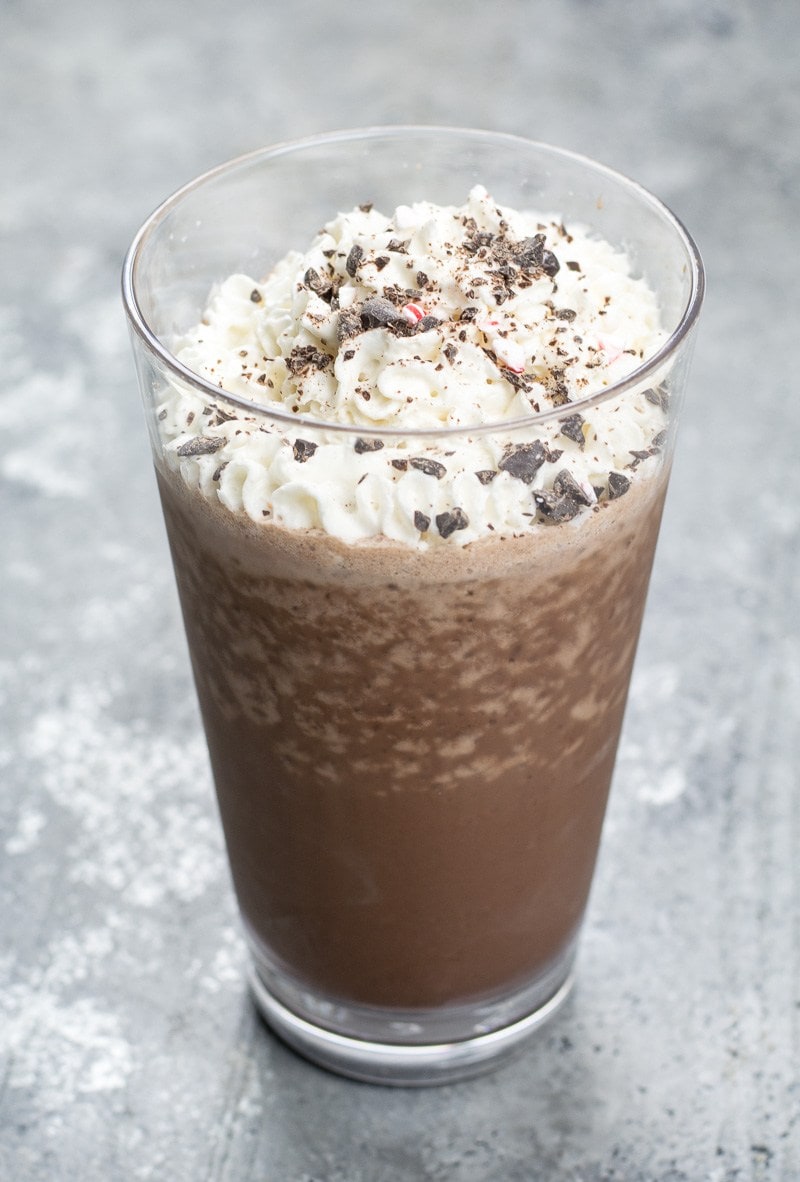 What kind of coffee should I use?
This recipe just requires very strongly brewed coffee, not espresso, so if you don't have an espresso machine that is fine. You can use this method to make cold brew coffee, this is a great, cost-friendly method to make a large batch of cold coffee. However, you can also use instant coffee, regular brewed coffee or substitute two shots of espresso.
What are some other low carb coffee drinks?
If you are looking for ways to cut carbs you may think sweet coffee drinks are off limits, but with a few substitutions you can make your own at home! Some of my favorite keto-friendly coffee recipes are: