Chocolate Almond Stuffed Baked Apples are packed with coconut, lightly salted almonds and rich dark chocolate!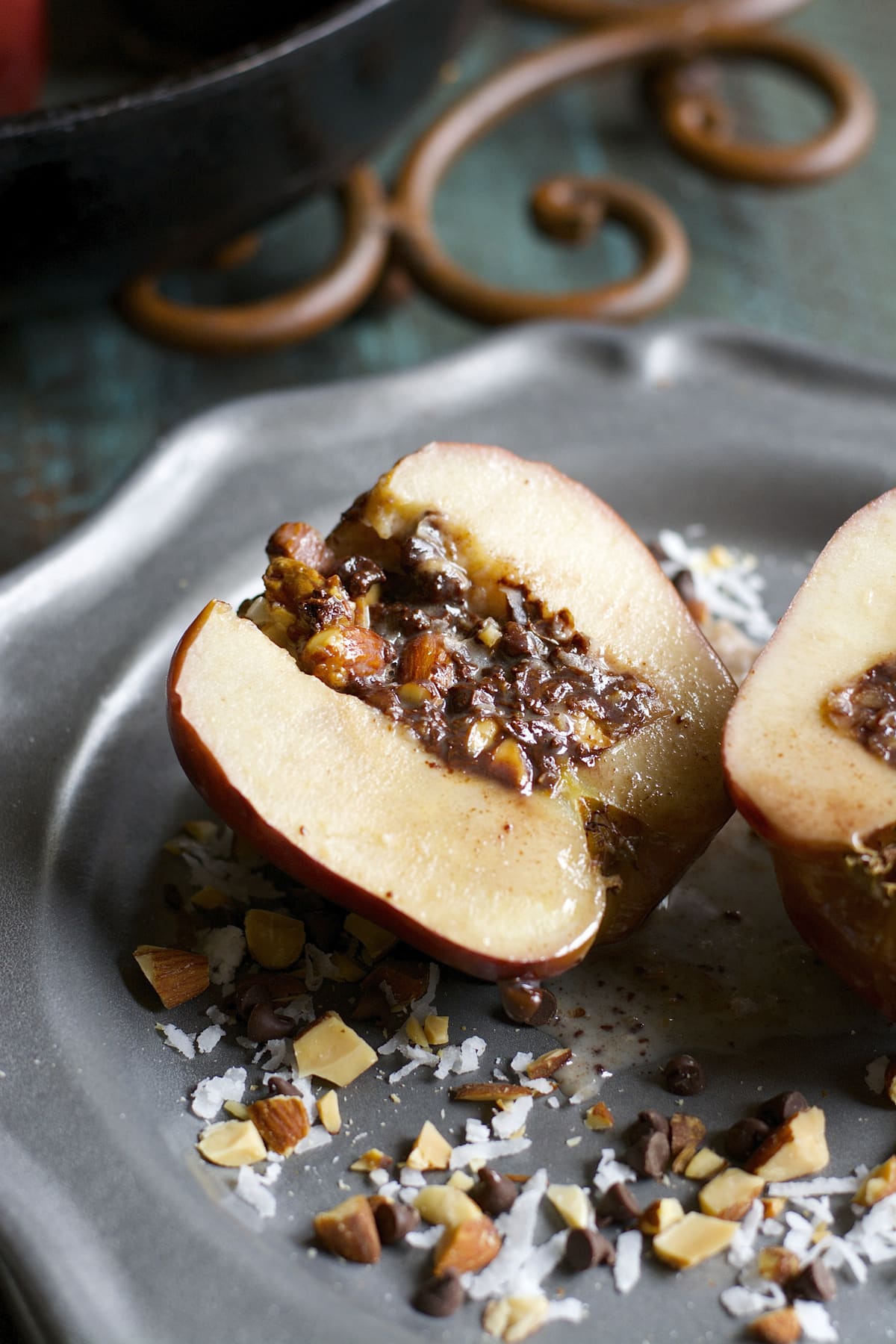 Here we go! Our final recipe of 2015!
If you have been reading long you know I am way too sentimental for my own good. I wear my heart on my sleeve. As this year comes to a close it is hard for me not to look back and just say "wow!" 2015 brought lots of big, life changing moments. This was the year I was able to turn Maebells into a full time job, I completed my first e-cookbook, and I opened a store. I can't imagine anything ever topping this incredible year, but I sure want to try! 🙂
To celebrate the end of such a wonderful year we need dessert! This Chocolate Almond Stuffed Baked Apples are loaded with flavor, they are crammed salty almonds, coconut and rich dark chocolate! The fresh apples are perfectly balanced with the salty sweet stuffing to make for an irresistible dessert!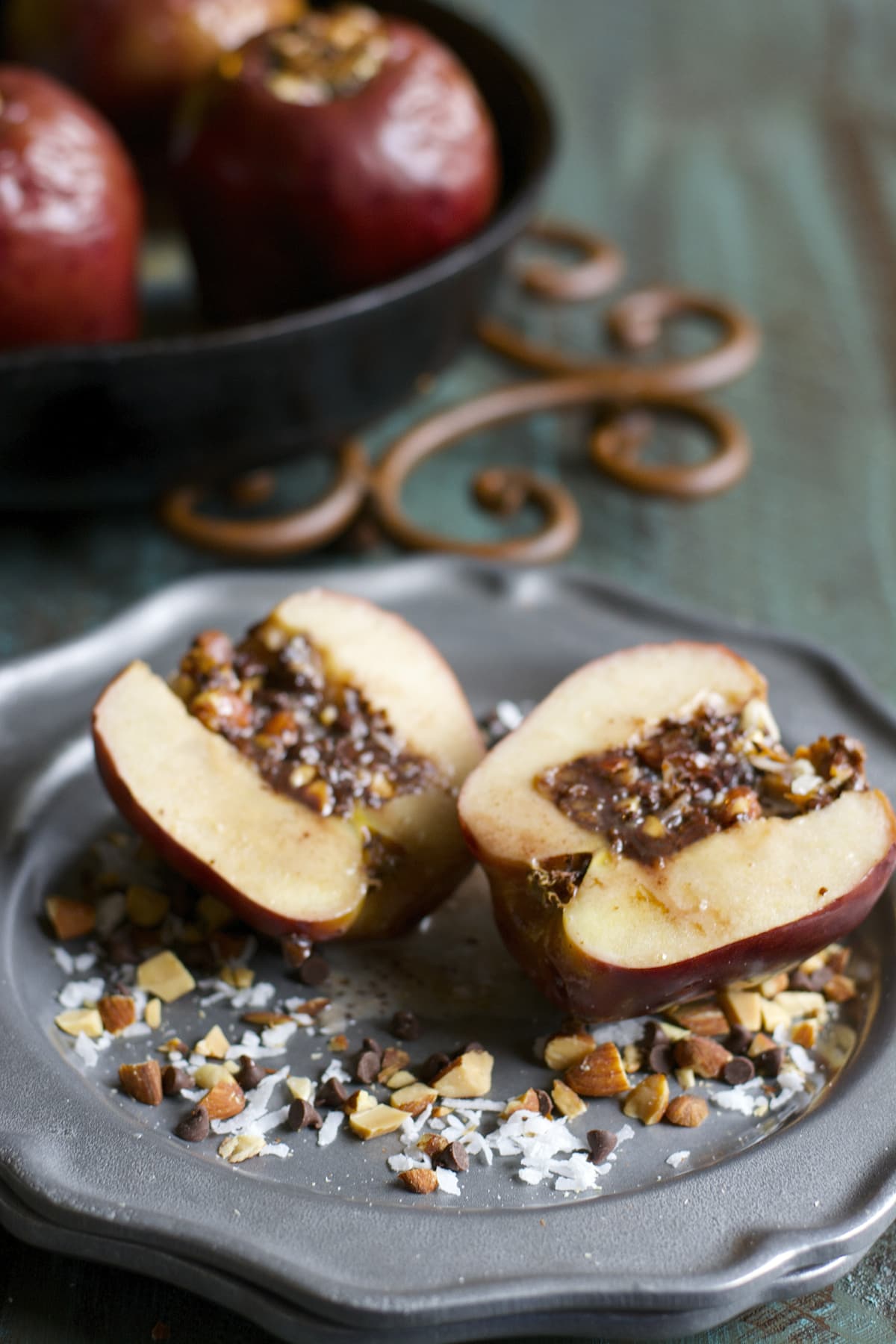 This sweet treat can easily be multiplied to suit a large New Years party or just a quick weeknight dessert! I love that it is so versatile and easy to alter to suit your needs. To make this we start with four big beautiful Red Delicious Apples. Wash your apples and use an apple corer to hallow out the middle of the apple but be careful not to completely hallow it out. You need to leave the bottom in tact so it can hold all of the yummy filling. If you don't have an apple corer a jalalpeno corer will work as well.
Now that your apples are ready we just mix four ingredients together, mini chocolate chips, shredded coconut, and chopped almonds, and a bit of fat free sweetened and condensed milk to make the filling perfectly creamy. The filling is totally delicious because it has a great combination of textures and a nice salty sweet touch from the chocolate, coconut and the salted almonds. Pair that with warm baked apples and you have a real treat on your hands!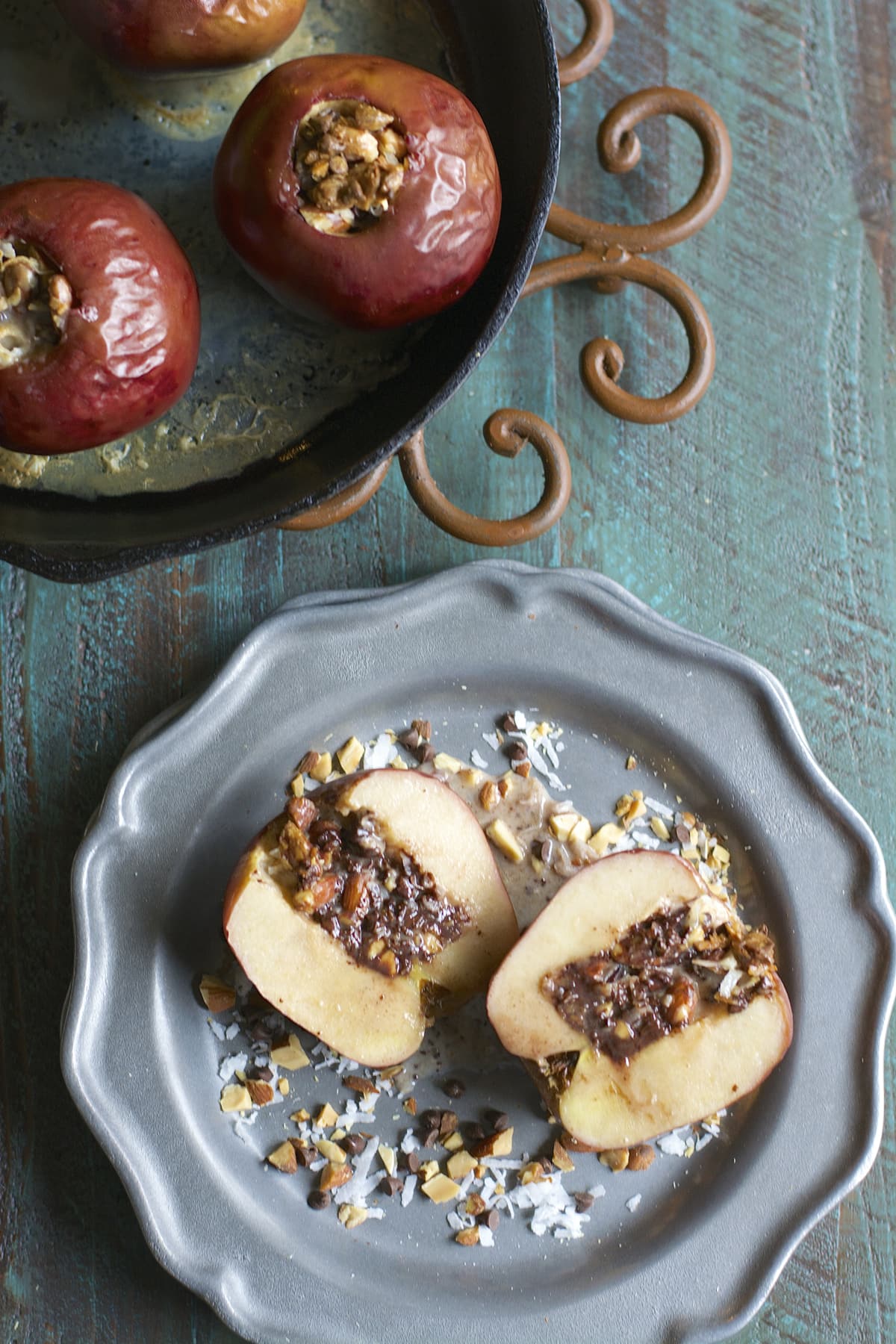 You can serve these with a big scoop of vanilla bean ice cream or just warm from the oven! They are a great dessert that tastes super indulgent but is actually packed with fruit and nuts! It is a nice way to satisfy your sweet tooth without going over board! Happy New Year to you and yours! See you in 2016!