Crisp apples are thinly sliced and tossed in a mixture of peanut butter and honey then covered with a  cinnamon oatmeal topping! This Peanut Butter Honey Apple Crisp is a delightful dessert that can be whipped up in minutes!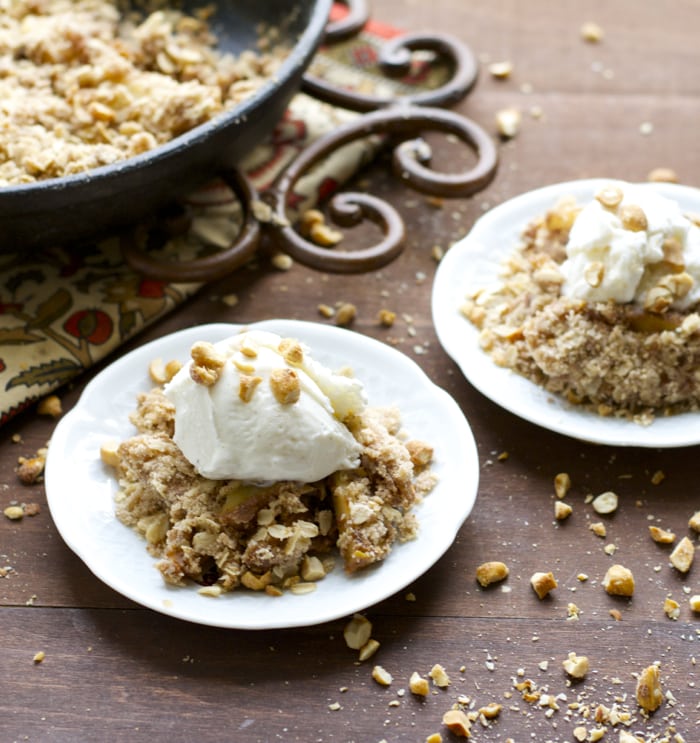 Every single day I eat an apple dipped in peanut butter. Specifically, peanut butter mixed with honey. I love it. It is my favorite snack and it never gets old.
But because I buy copious amounts of apples sometimes I have to find creative ways to cook with them before they go bad. That is exactly how I came up with my favorite Slow Cooker Pumpkin Spice Apples or this delicious Apple Pico De Gallo.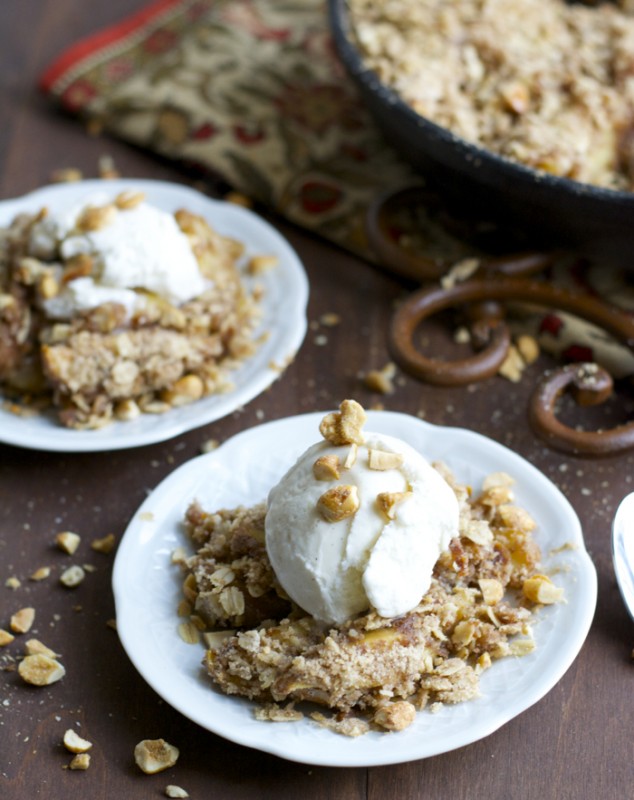 This time I opted to take my love of apples+peanut butter+honey and incorporate it into a warm and delicious apple crisp. Guess what?
It was totally the right decision.
This is the perfect way to satisfy your sweet tooth without totally blowing your diet. The filling is very simple, just sliced Ambrosia apples that are tossed in a mixture of peanut butter and honey. The crisp topping is just (gluten free) flour, oats, cinnamon and a little butter.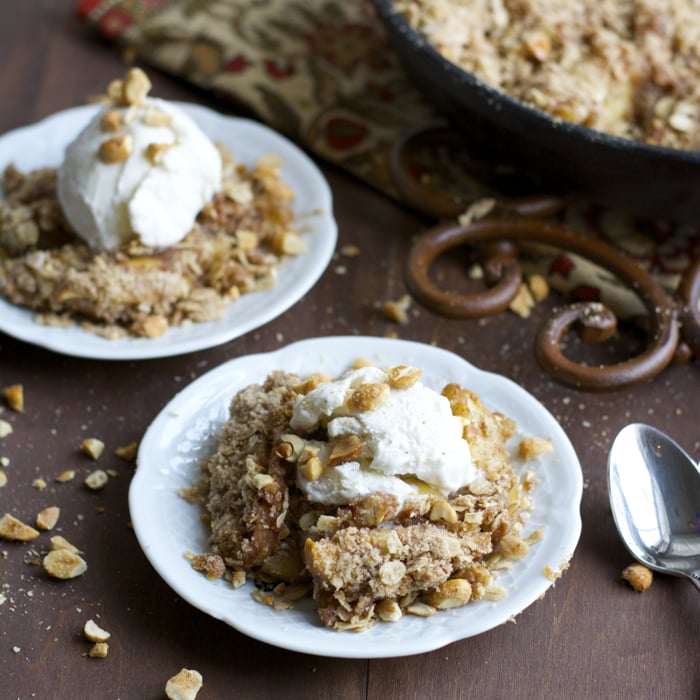 Top this warm and delicious peanut butter apple concoction with a scoop of vanilla ice cream and you have quite a treat on your hands!