Light and fluffy Apple Cinnamon Cupcakes are smothered in a rich homemade caramel sauce that is packed with flavor!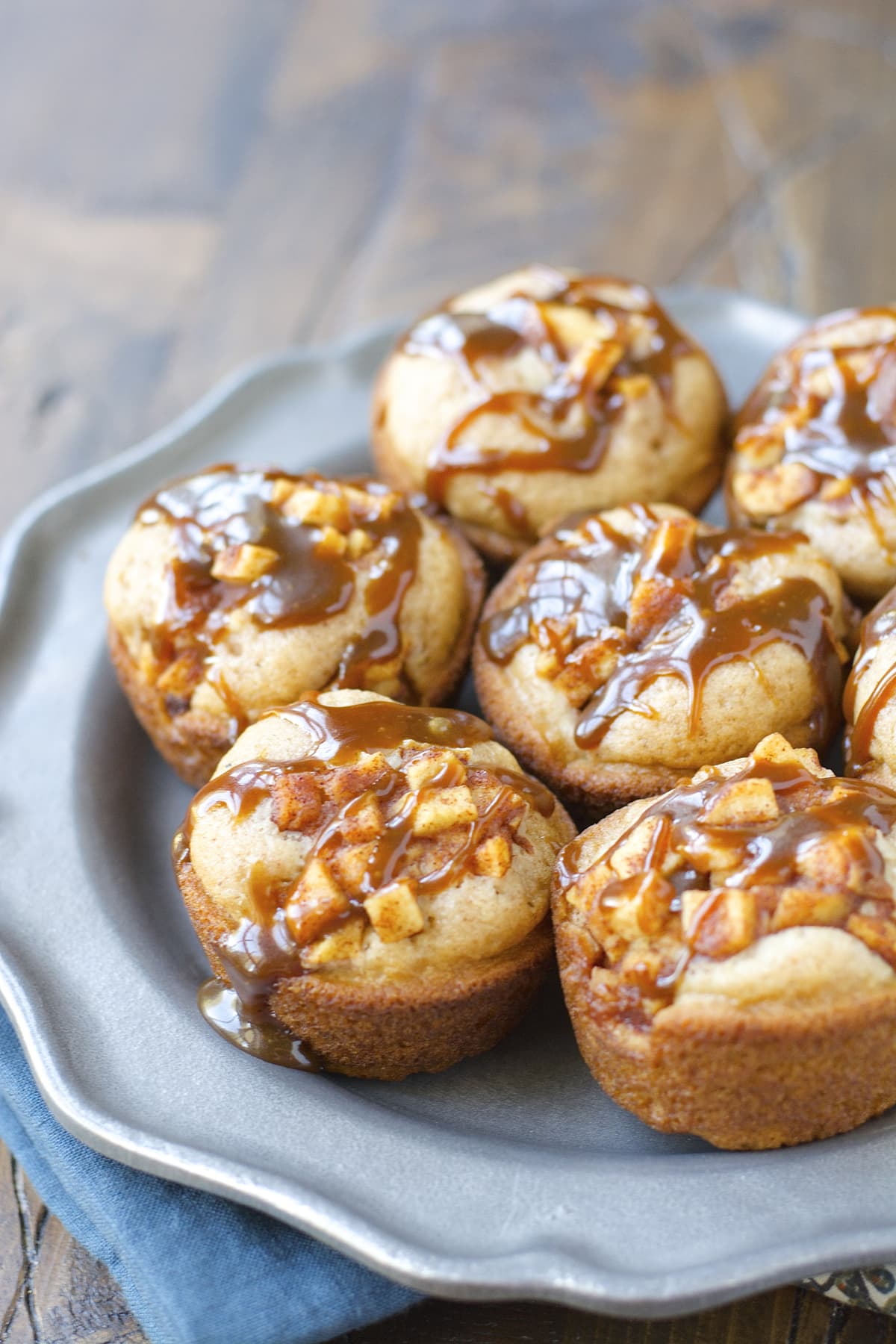 The last month has been totally crazy. At the beginning of October I left my job to work on Maebells and Gin Creek Kitchen full time, less than a week later we went on vacation for 8 days, then one week later I went to Chicago for a blogging conference. In the meantime we were driving back and forth across the state to shuffle our dogs between my house and my parents farm. To say it has been overwhelming would be an understatement. I feel like I have been in a constant state of chaos. There has been no routine or normalcy, and as a person who NEEDS routine this just isn't working.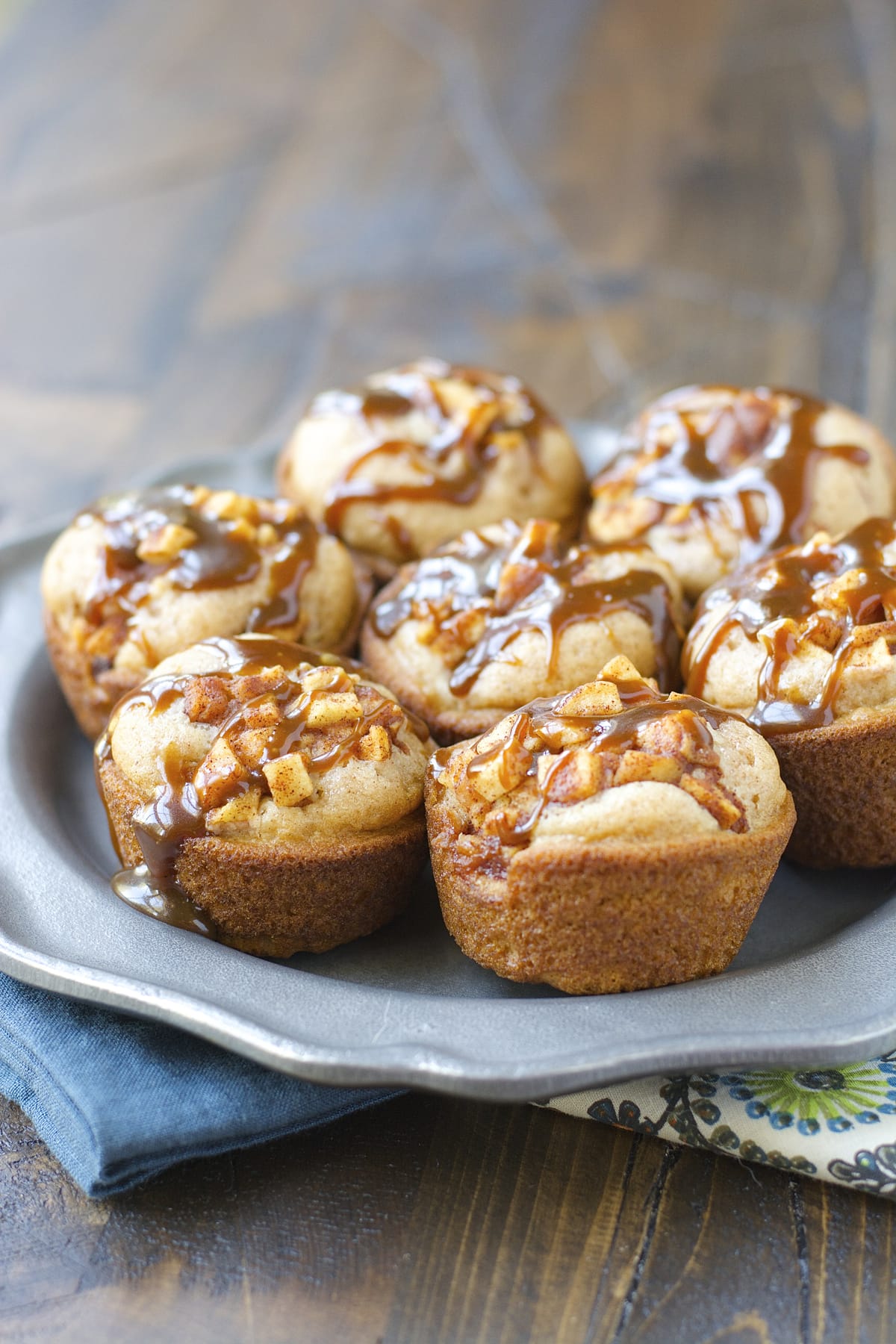 Fortunately, this week things have settled a bit. We are back at home and I am finally getting used to running both a blog and store. To celebrate I decided we needed cupcakes. Specifically, caramel smothered cupcakes!
When we were in Colorado on vacation we went into this little coffee shop for cappuccinos and they had the most amazing and gigantic apple cupcakes. The whole shop smelled like cinnamon and it was so inviting! Of course, they weren't gluten free so we couldn't taste them but I knew immediately I wanted to recreate them!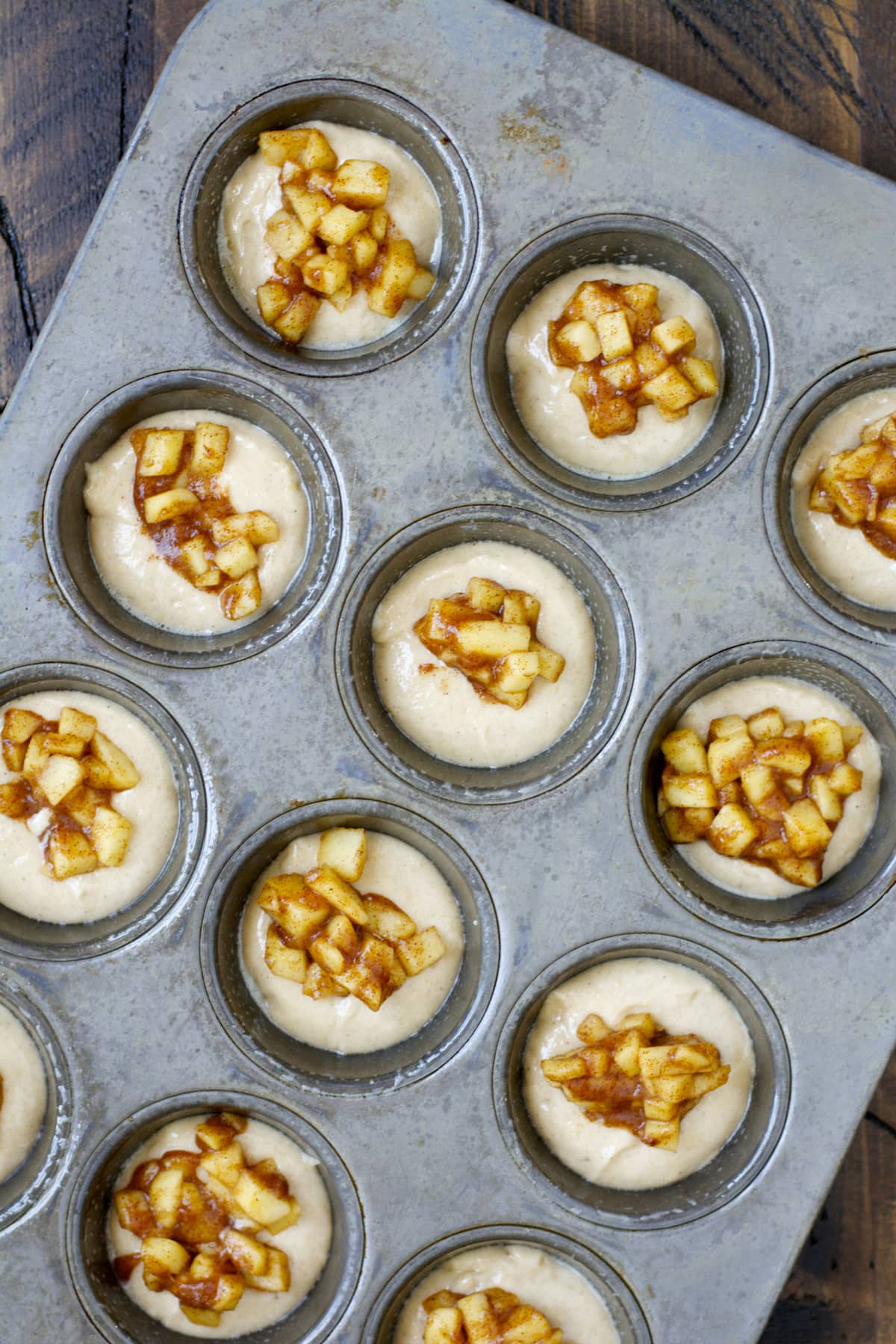 I actually tried this recipe a few different ways, at first I made a homemade cupcake recipe including the chopped apples and cinnamon but it was lacking. They tasted more like muffins and I really wanted this to be like a cupcake. So, I changed gears and used gluten free vanilla cake mix and doctored it up with little apple chunks that had simmered in applesauce and cinnamon and then topped it with a homemade caramel sauce! This was just the ticket!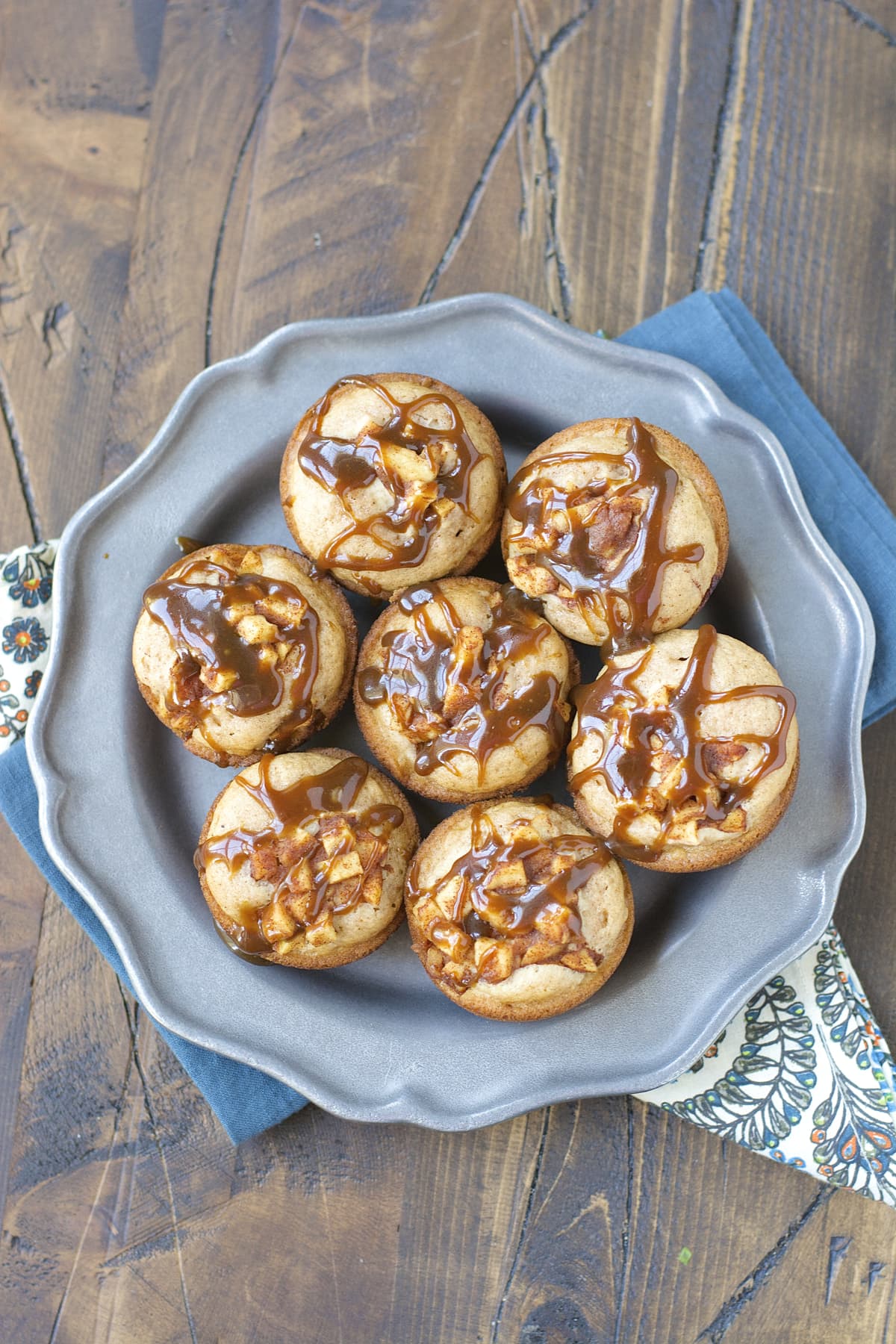 These are really easy to make and they taste pretty impressive! But I think the show stopper is the caramel sauce! It is rich and has a great depth to it because I use coconut sugar instead of brown sugar. Of course, you can always sub brown sugar if you needed but I really prefer the richness that the coconut sugar gives, I just think the flavor is so much bolder!
For More Healthy Recipes Follow me on Pinterest! 
[wysija_form id="1″]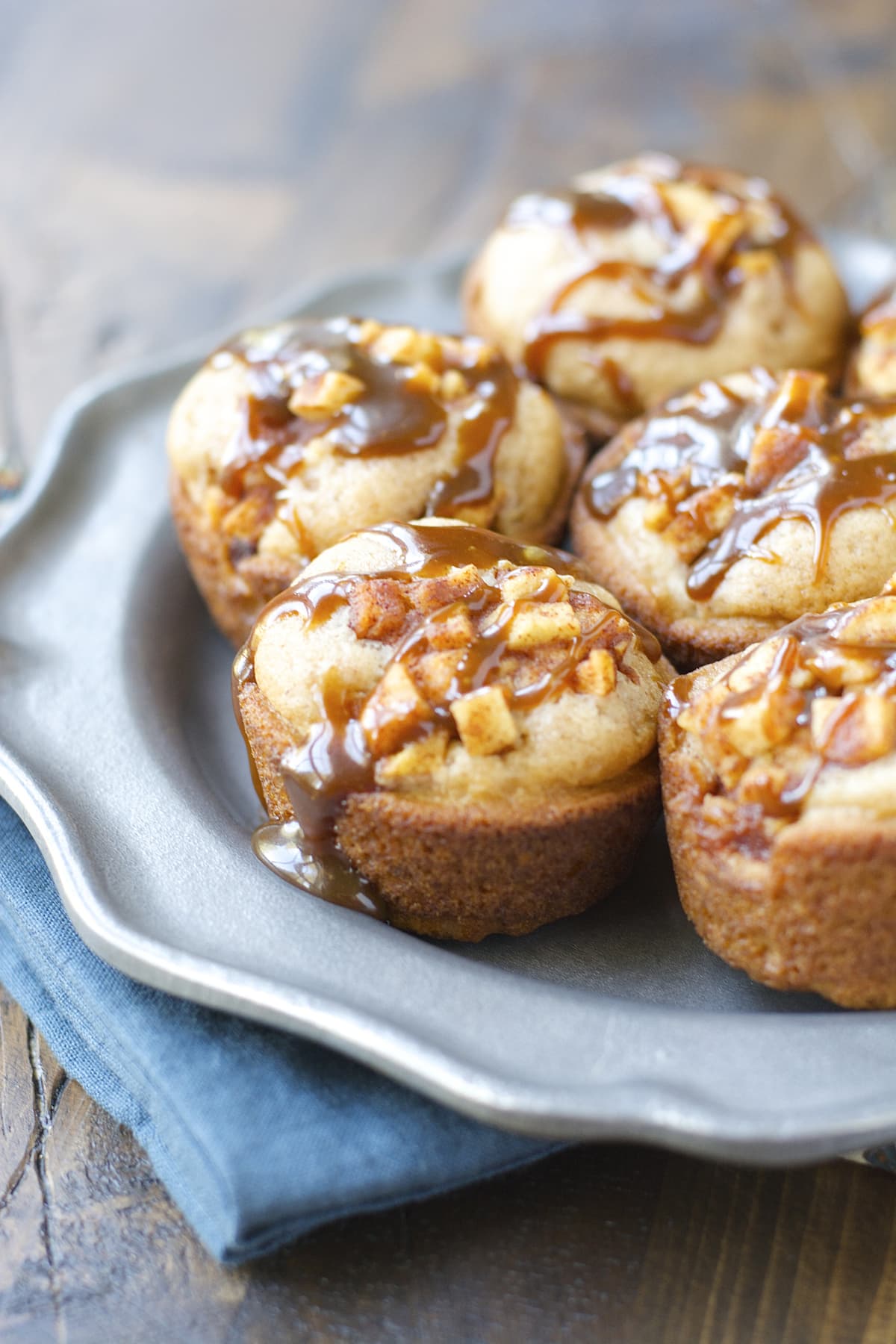 Other Sweet Treats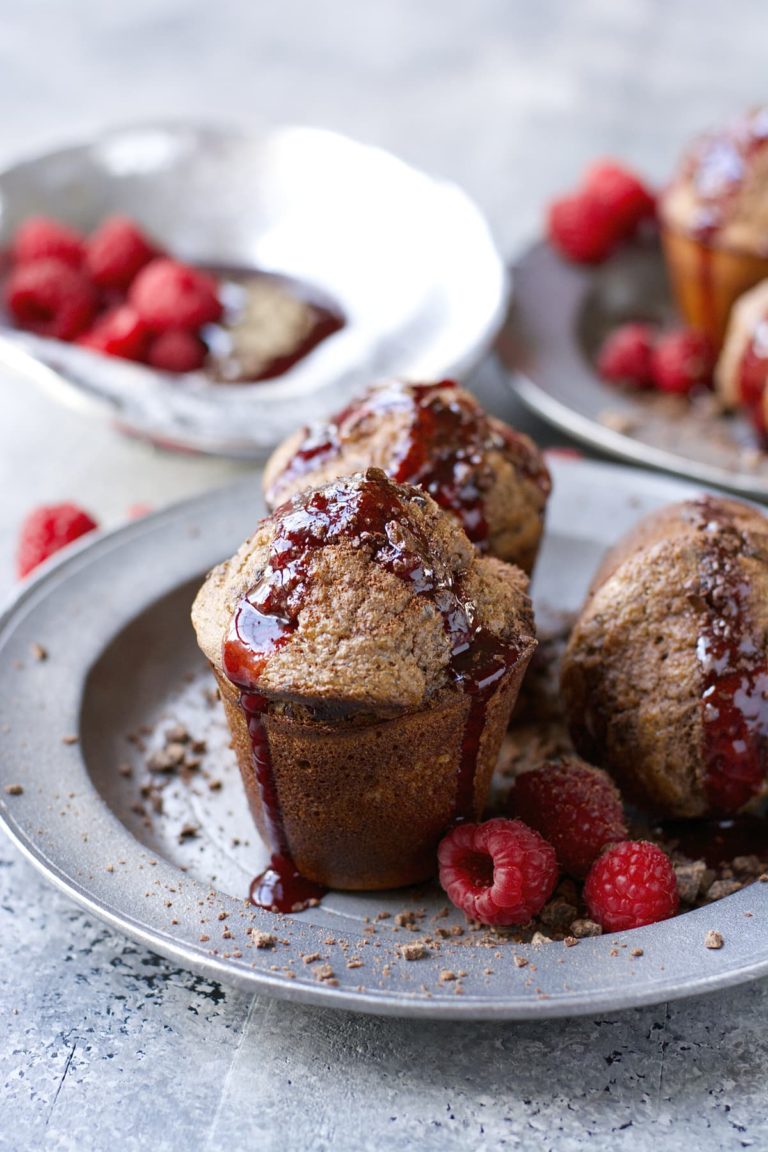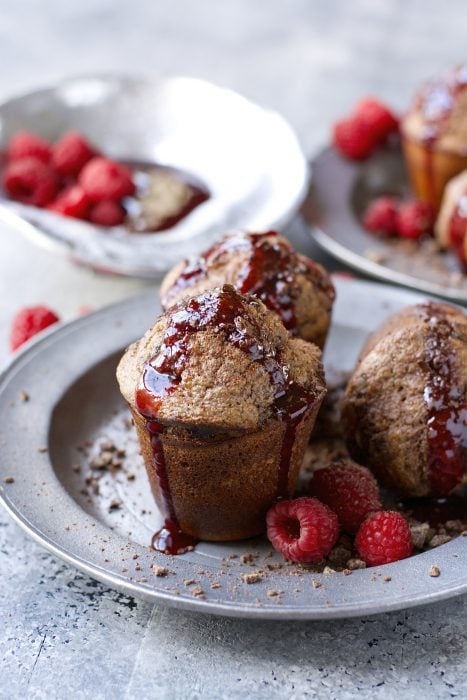 Chocolate Popovers with Raspberry Syrup