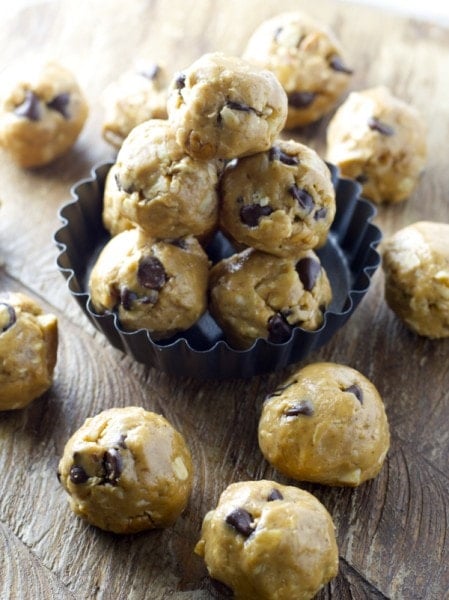 One Saturday before Mr. Maebell and I got married we ventured to Target to complete our wedding registry. We strolled up and down the aisles with our little scan gun adding various home goods to our list. When we finished we had all of eleven items on our registry. The thing is, we had already lived together, had a home together, had dogs together, for years before we got married. So, we really didn't need anything.
So, to be funny we wandered over to the grocery section and added the largest jars of peanut butter we could find, in both creamy and crunchy, to our registry. Because if there is one thing we always need, it is peanut butter!
Hey, you should be able to register for what you want right?! ha!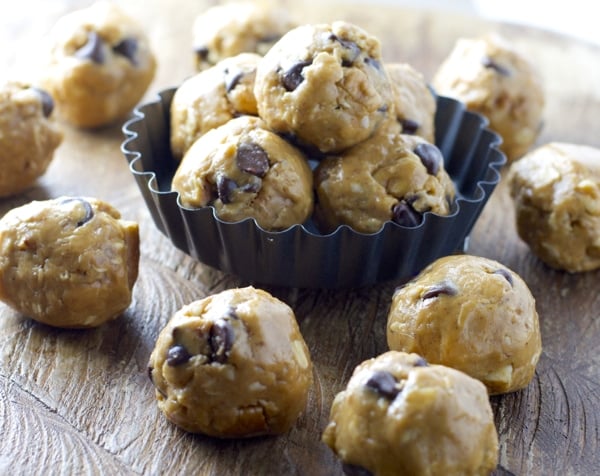 Last weekend, I got all of my ingredients out to make my absolute favorite No Bake Peanut Butter Granola Bars, but I was out of coconut oil. So I decided to get creative and throw a few of my favorite ingredients, peanut butter, oats, honey, cinnamon, and chocolate together and see what happened. The result are these really great Chocolate Chip Peanut Butter Bites. They are full of flavor and perfect for a grab and go snack!