Keto is EASY with this Easy Keto Meal Plan! Get five simple low carb dinners plus a keto dessert recipe, printable shopping list, meal prep tips, and keto side suggestions!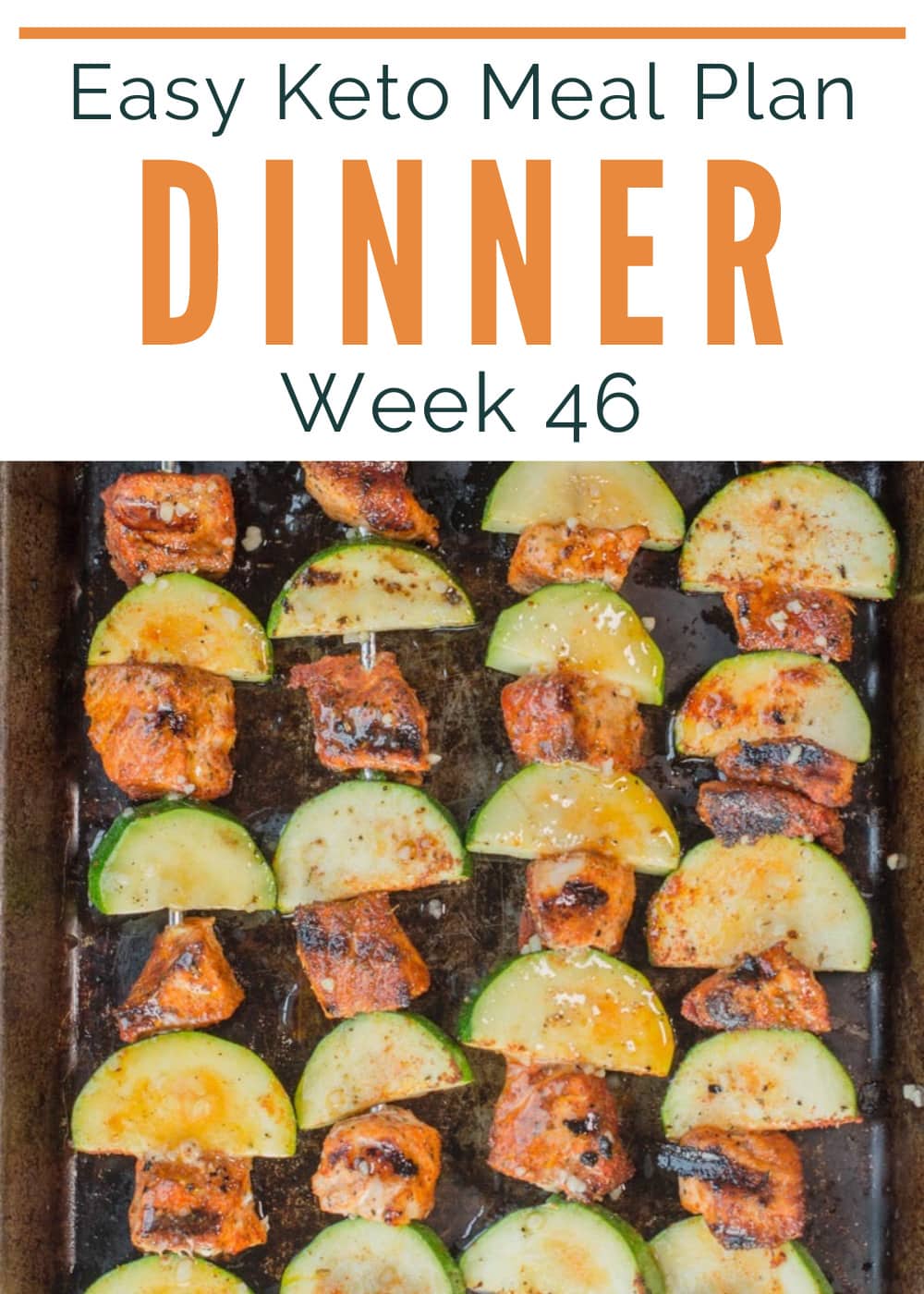 This week I've got five quick low-carb dinners, perfect for busy weeknights. I've also included an easy keto meal prep dessert–Those sugar cravings don't stand a chance! Side suggestions, meal prep tips, net carb counts, AND your printable shopping list are ready!
I'm making keto as easy as possible… Just download the grocery list for all the ingredients you need for these dinners and bonus recipe! Click through to each individual recipe for a printable recipe card with net carbs and macros, then scroll to the bottom of this post for keto meal prep tips and a printable meal plan + grocery list!
If you're having trouble downloading the recipes or meal plan, check to make sure your ad blocker is turned off.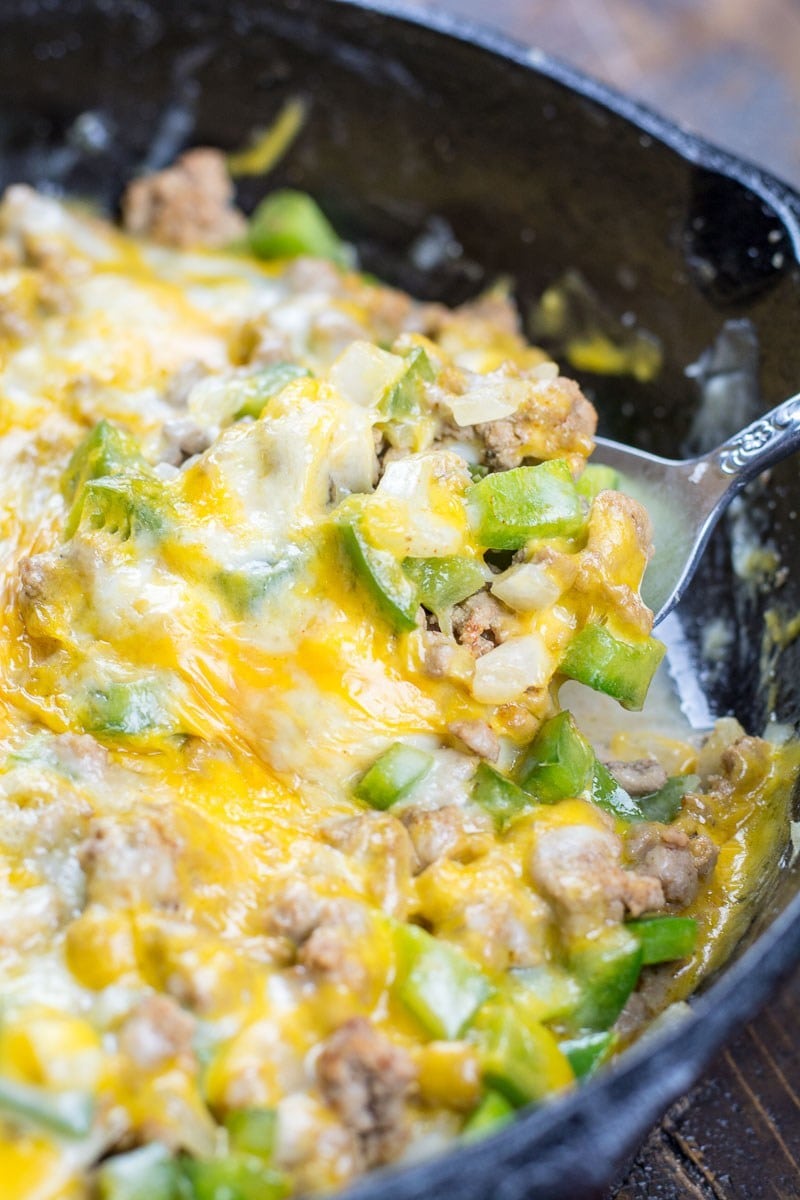 This One Pan Philly Cheesesteak Skillet is perfect after an exhausting Monday–Super flavorful, veggies included, ready in 30 minutes, and very little cleanup! This recipe makes four servings, just 4.2 net carbs each. Side suggestion: Three Cheese Keto Biscuits – 22 biscuits, 2 net carbs; These easy meal-prep biscuits are perfectly fluffy and can be frozen before or after baking for a great keto side!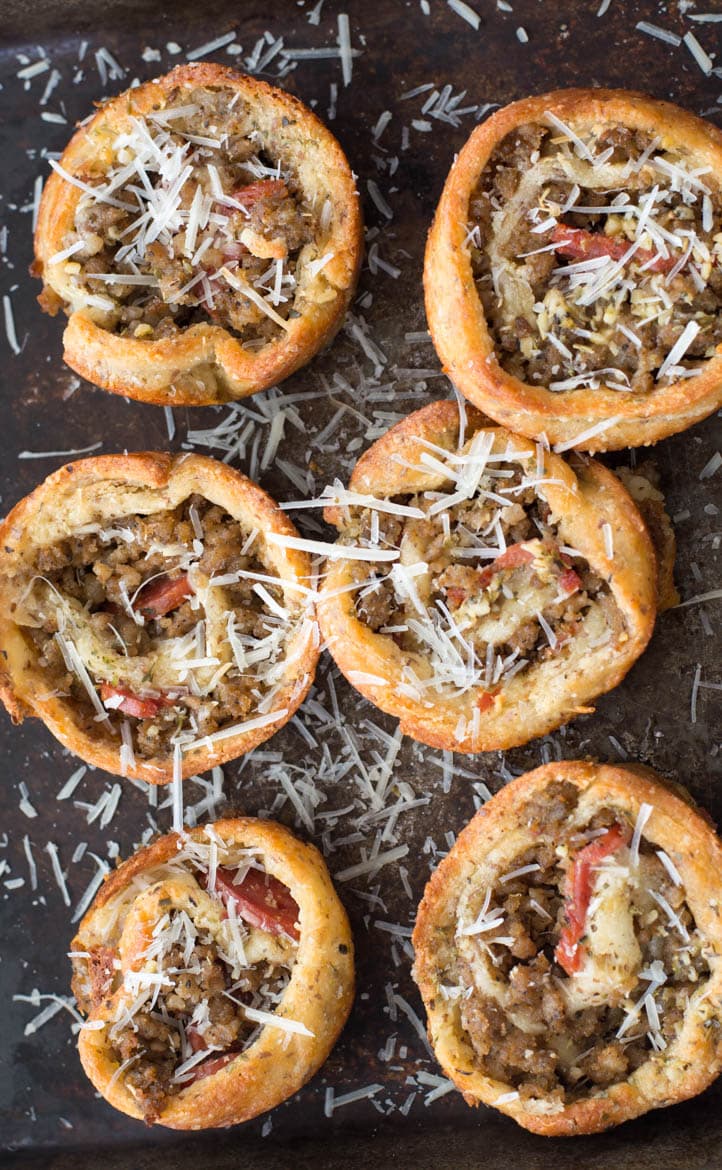 These Keto Pizza Rolls are delicious, made with a fathead dough, and easy to meal prep! This recipe makes 10 rolls, 2.3 net carbs each, and you can easily double this if you need more servings. Side suggestion: Cheesy Zucchini Breadsticks – 12 breadsticks, 1.9 net carbs each; These add a good dose of vegetables without the fuss! Easy to meal prep as well.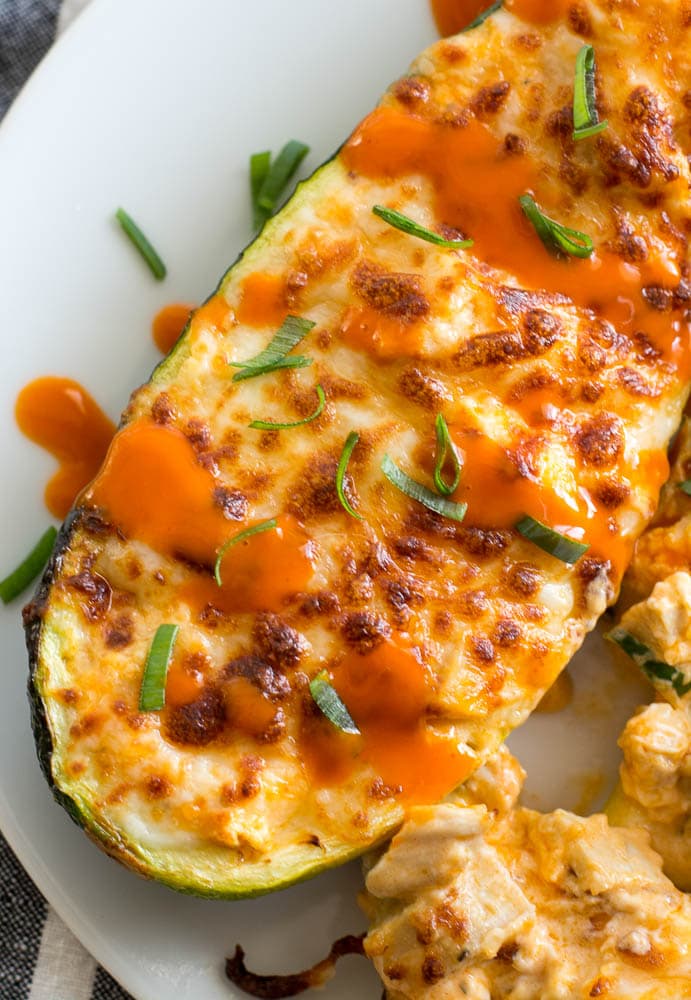 These Buffalo Chicken Zucchini Boats are anything but boring! They come together easily and have just enough spice to keep it interesting. This recipe makes 4 servings for just 4.1 net carbs each. Side suggestion: Chili Cheese Collard Green Chips – 4 servings (1 cup each), 1 net carb; These are super easy and perfect for a casual side dish!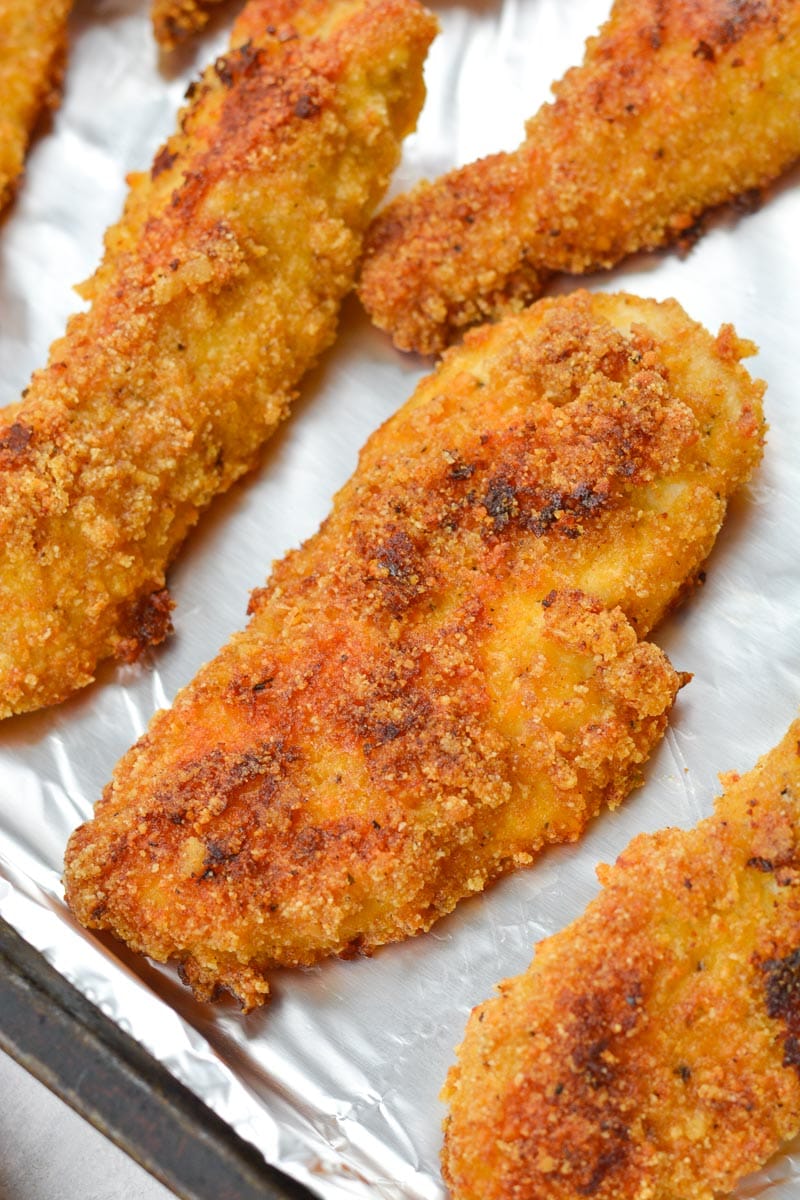 These Oven Baked Chicken Tenders are so simple yet so delicious! Leftovers are perfect to add to salads, zoodles, or wraps or lunch. This recipe makes 6 servings (2 tenders each) for just 1.1 net carbs. Side suggestion: Cheesy Cauliflower Casserole – 6 servings, 4.8 net carbs; This is great comfort food… All the vibes of macaroni and cheese without the carbs!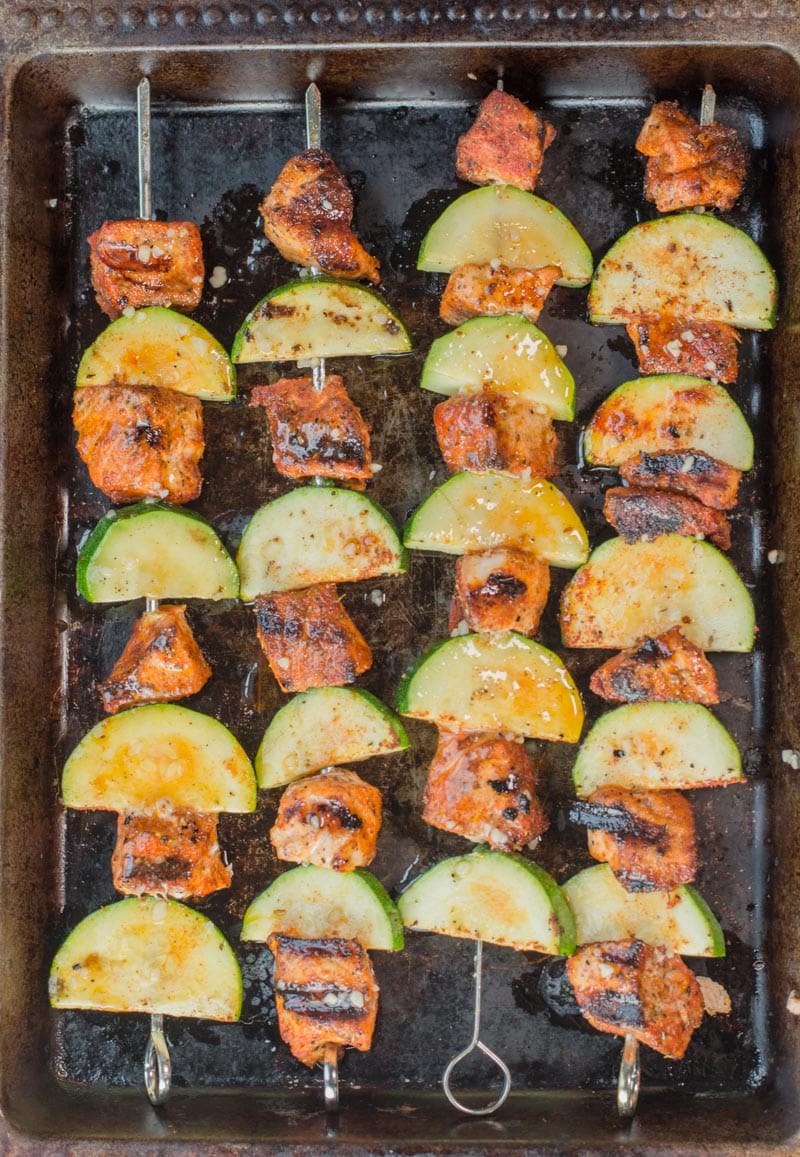 These Blackened Salmon Kabobs are easy to grill or cook under the broiler! This recipe makes 2 servings of 2 kabobs each, but you could easily multiply the recipe for more people. Leftovers are amazing on a bed of greens or in a wrap, too! Side suggestion: Cold Asparagus Salad – 8 servings, 3.9 net carbs each; The lemon dressing would be great with the salmon!
*Note: This recipe only makes 2 servings. You will need to add additional salmon and zucchini to your grocery list to multiply the recipe.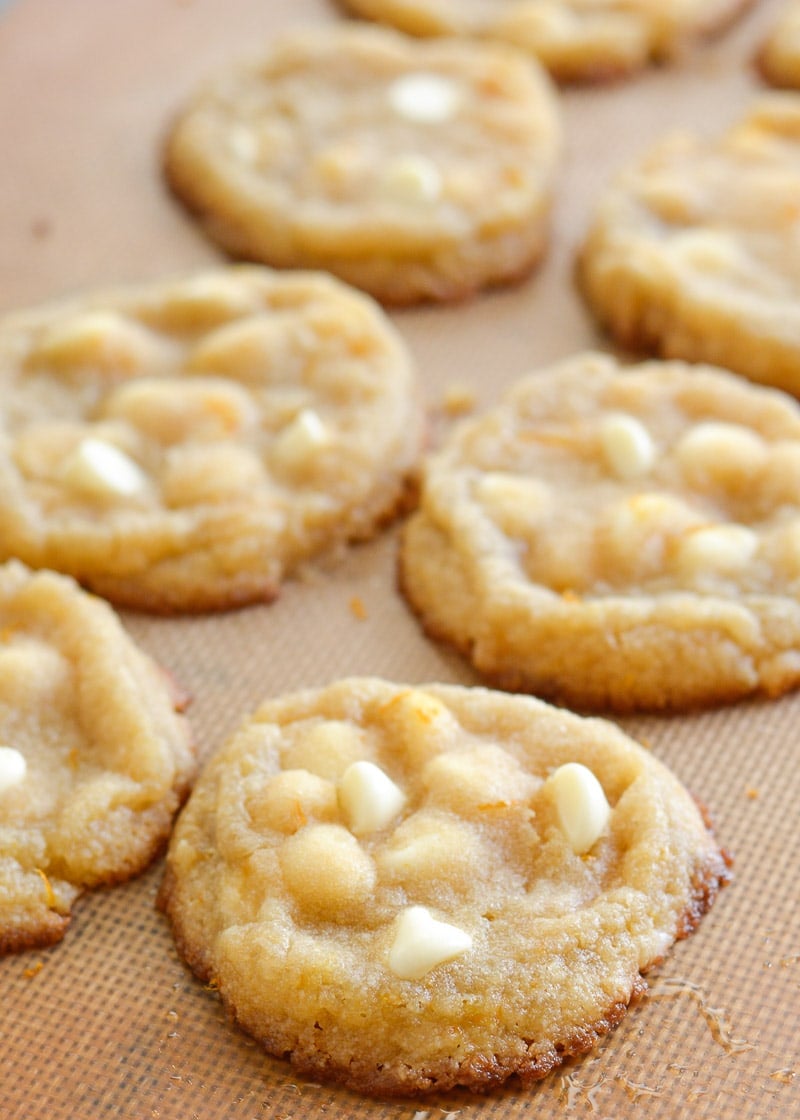 These Orange Creamsicle Cookies are perfect for getting you into a warm weather mood! The dough or fully baked cookies can be frozen for long-term storage, too. This recipe makes 26 cookies, just 2.5 net carbs each.
Keto Meal Prep Tips
Super easy to meal prep–Just cook the entire dish, cover with foil, and store in the fridge up to 3 days. When ready to eat, warm in the stove at 350 for 5-10 minutes or microwave individual portions in 30 second intervals. I wouldn't freeze due to the cream cheese and shredded cheese (they can separate when frozen, changing the texture), but it's a great meal to make a few days ahead of time.
Super simple meal prep! If you want to cook them fresh, simply make the fathead dough and the filling, then assemble, store in the fridge in an airtight container up to 3 days, and bake when you're ready. You can also cook these ahead of time, then reheat in the oven, air fryer, or microwave! You can freeze them before or after cooking for long-term storage as well.
Some people don't like reheated zucchini boats because they can release quite a bit of moisture. You could easily meal prep these by hollowing out the zucchini (up to 1-2 days in advance) and mixing up the chicken filling (up to 3 days in advance). When ready to serve, just assemble and serve!
These can easily be made ahead of time and stored in the fridge for 3 days or in the freezer for 6 months. To reheat, simply warm in the oven, air fryer, or microwave.
I wouldn't cook these ahead of time to avoid overcooking the salmon during reheating, but you could easily assemble them a day or two in advance, then store in an airtight container in the fridge. If you plan to serve them cold over a salad, feel free to cook them up to 3 days in advance!