For low carb snacks that will keep you on track, you'll love this list of the 60+ BEST Keto Snacks, all under 3 net carbs per serving!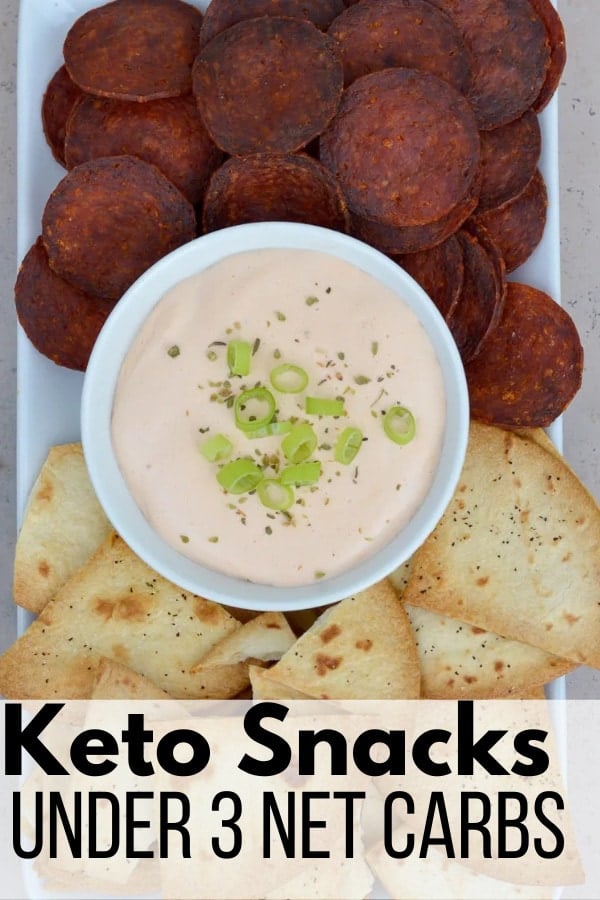 How to Make a Keto Diet Work for You
Making goals and committing to a keto diet can be tough at first! Having easy, quick, and delicious low-carb snacks can make it much easier. Snacking can be an important part of keeping blood sugars stable, so being prepared is key to feeling good and staying keto.
Keto Snack Ideas
The beauty of snacks is the wide variety available to you! Quick snacks that require no cooking, drinks that allow you to snack without stopping to eat, or easy meal prep recipes you can freeze and take with you all have their place in the keto world. This list has a little bit of everything, but all recipes give you fewer than 3 net carbs for serving!
Keto Tips:
A busy schedule can make it difficult to stick to keto, but it makes snacking even more important! Here are tips to make it run smoother:
Try to schedule a "prep day" every 1-3 weeks to make and freeze as many low-carb snacks, breakfasts, and desserts as you can. This allows you to keep around a good variety of snacks without having to cook constantly. (It's also great for prepping some chicken or ground beef for meals throughout the week!)
Double your recipes. Even if you're just making a snack for lunch, double or triple the recipe as you're working. Then you can freeze your leftovers, saving you a ton of time and work later!
When freezing, double or triple wrap individual snacks in plastic wrap. It's SO frustrating when you put in the work to prepare food ahead of time, freeze it, then pull it out later only to find it's been ruined by freezer burn! Multiple layers of plastic wrap + storing in a freezer bag will help. Even better, store those wrapped goodies in a vacuum-sealed bag (or use a straw to suck the remaining air out of your normal freezer bag).
More Basic Keto Recipes:
60+ Keto Snacks Under 3 Net Carbs
Try these easy keto snacks under 3 net carbs to make keto meal prep easy!