Looking for easy low-carb snacks to keep you on track and make keto meal prep simple? Check out these 60+ Keto Snacks (all under 3 net carbs per serving!) to keep you satisfied!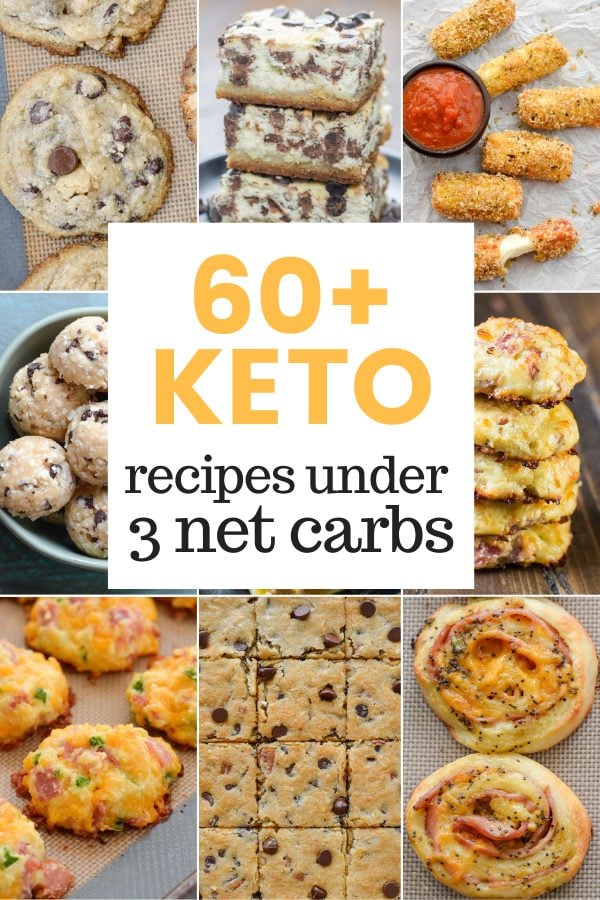 How to Make a Keto Diet Work for You
Making goals and committing to a keto diet can be tough at first! Having easy, quick, and delicious low-carb snacks can make it much easier. This list has tons of options that can help you achieve your goals! Make your morning routine easier with this Keto Cinnamon Frappuccino and these 5-Ingredient Keto Sausage Balls, pack tasty lunches that are easy to meal prep (like Keto Ham and Cheese Bites or Keto Buffalo Chicken Muffins)!
Have after-school keto snacks that come together quickly like Keto Chicken Fajita Taquitos and Keto Chicken Bacon Ranch Lettuce Wraps, and then satisfy your sweet tooth with these Keto Cheesecake Brownies and The Best Lemon Bars!
Get more quality family time by meal prepping several of these snacks to share for movie night or game night! Have a variety of options (like these Instant Pot Havarti-Stuffed Meatballs, Keto Pizza Rolls, and Keto Cheesecake Brownies) so everybody ends the night happy. Keep scrolling for more easy keto snacks under 3 net carbs!