These crazy easy FOUR ingredient Chocolate Covered Cherry Sundaes will be your new favorite dessert!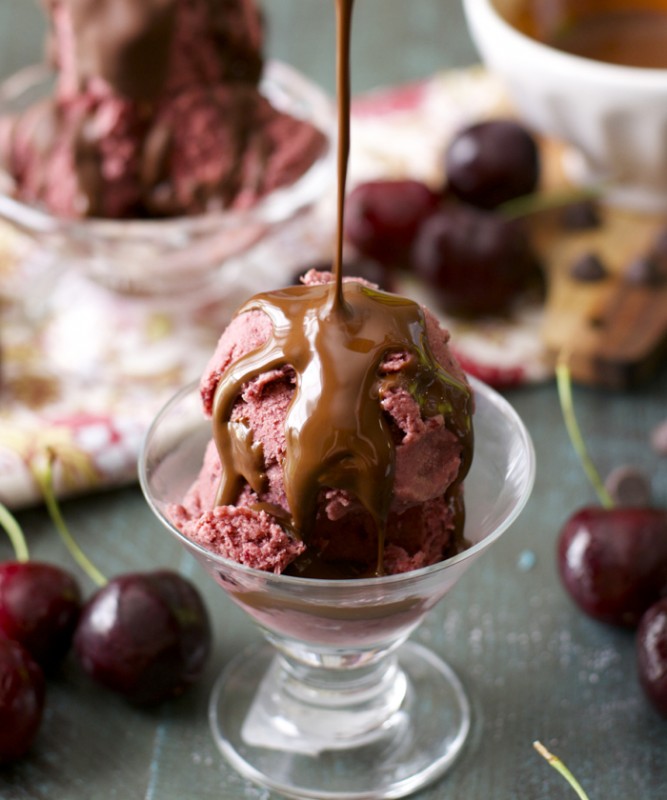 Growing up we always had ice cream in the house. Always.
I am the oldest of four kids and half of us would eat ice cream with chocolate syrup and the other half would eat their ice cream in the form of a float.
Can you guess which one I was? Yep, I was firmly in the chocolate syrup camp and if it was some crazy special occasion and we had a jar of that microwavable hot chocolate – look out! I would go nuts!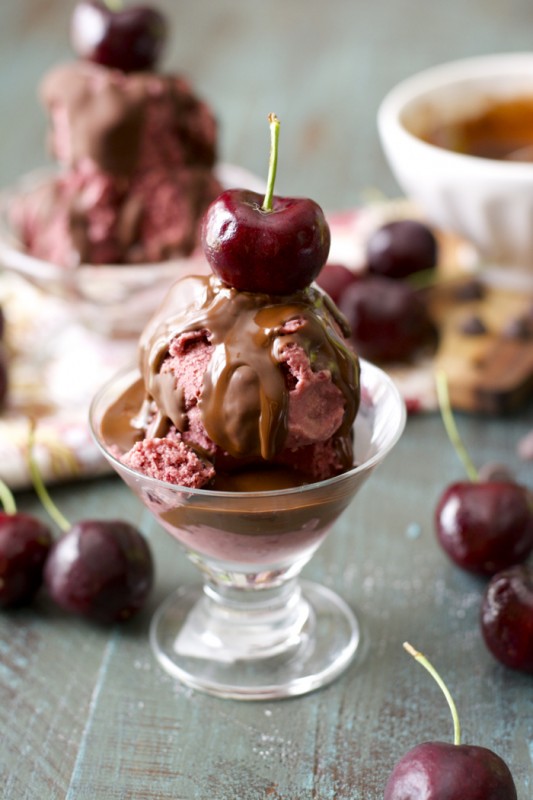 Now that I have my own home, ice cream is a rare occurrence. Not because my love for a good chocolatey sunday has changed, but because life is an ongoing battle between between me and my skinny jeans. 🙂
Fortunately, I have found some lighter, healthier ways to satisfy my sweet tooth. This skinny Chocolate Covered Cherry Sundae is a prime example! This might look like a decadent dessert but it is actually packed with whole milk yogurt and fruit!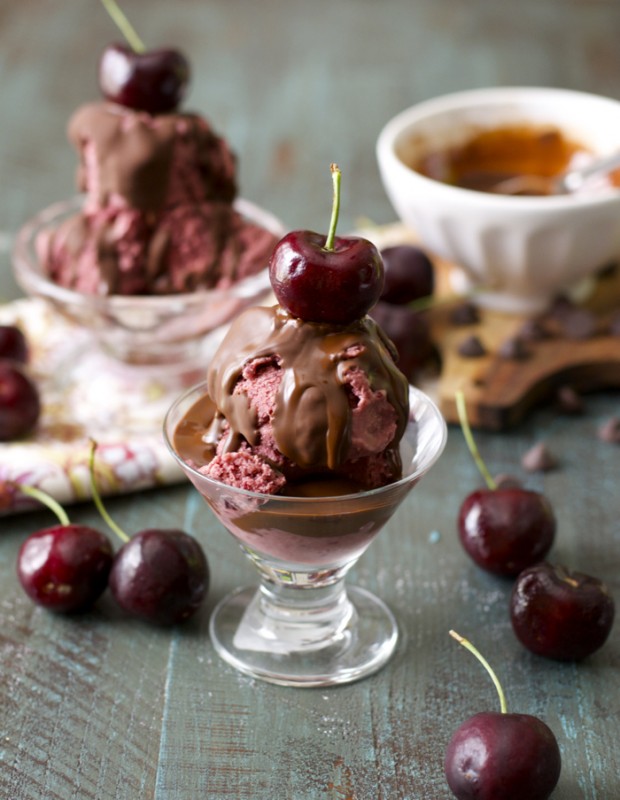 To make the frozen yogurt I use Chobani Indulgent Dark Chocolate Cherry Yogurt and blend it with frozen cherries. Seriously! It is that easy! Just two ingredients! You can eat it right away and it will be that great soft serve consistancy, or you can freeze it so it gets firm and it it like regular ice cream. Either way is totally delicious! I actually prefer the soft serve texture, but I like to make a double batch and keep a small container in the freezer for those little evening snacks where I just need something a little sweet!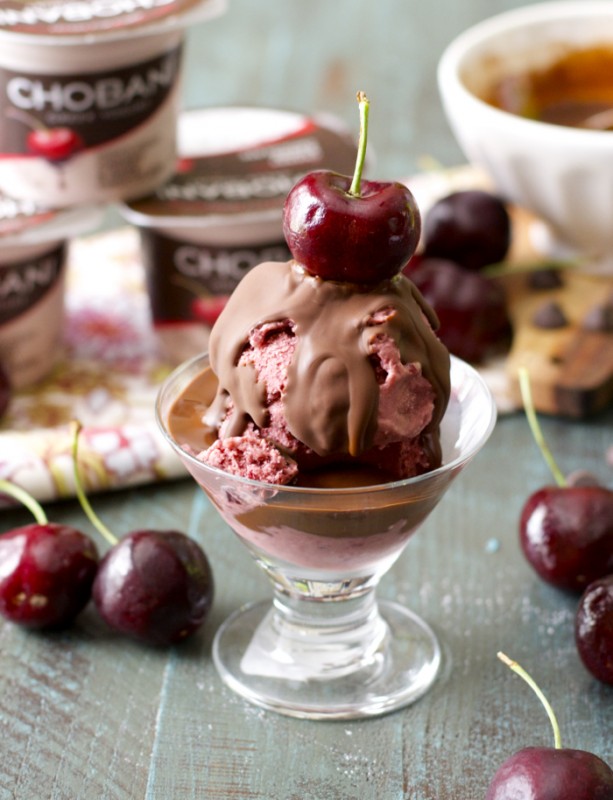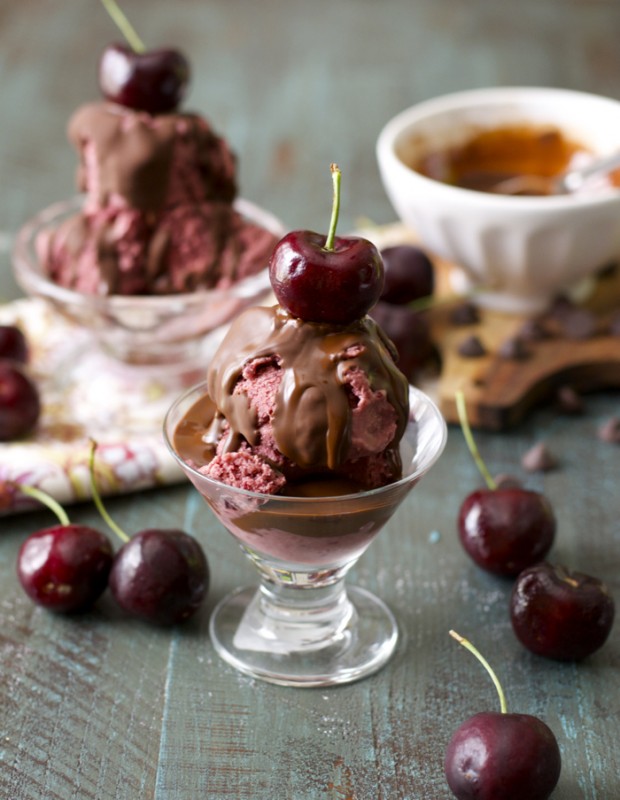 Then of course, there is the topping! I use dark chocolate chips and a smidge of coconut oil to make an at home version of the "magic shell" topping. The cherry frozen yogurt and the dark chocolate topping make this dessert taste super indulgent! But the best part it you don't have to feel bad about it!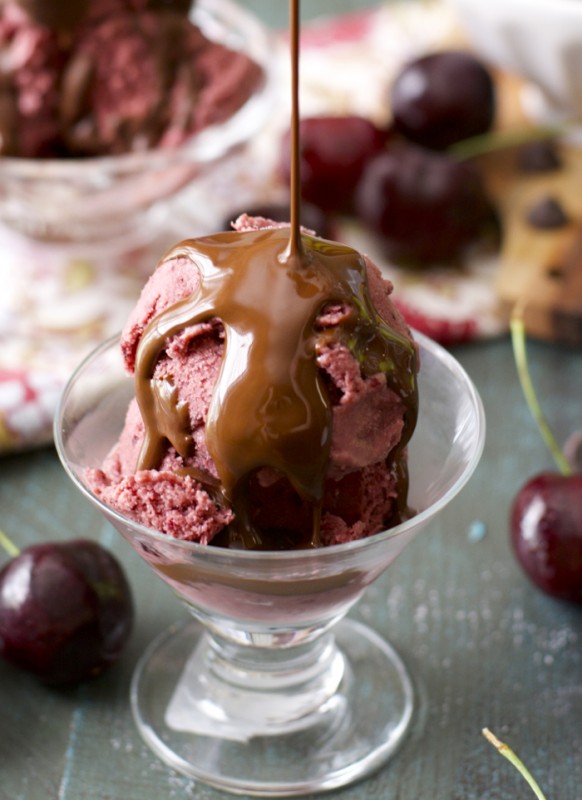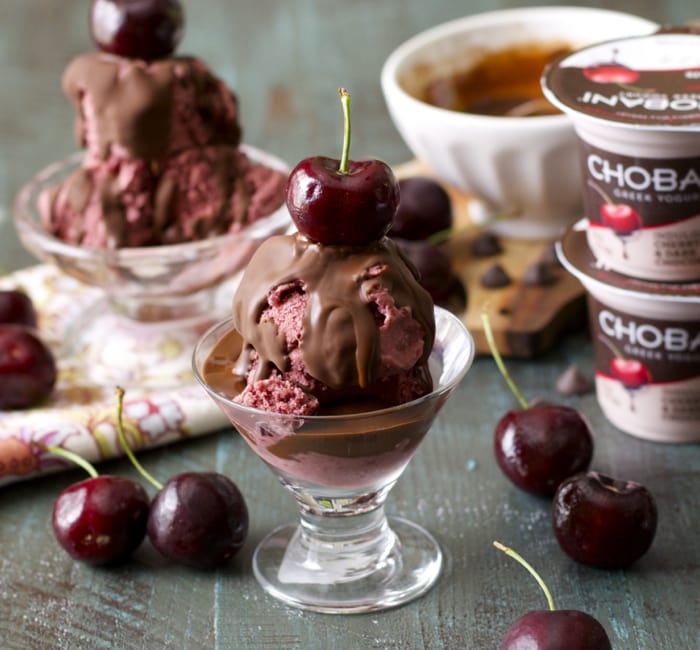 Made with only natural ingredients, Chobani Indulgent™ includes the richest dark chocolate and creamiest yogurt, the new flavor Cherry Dark Chocolate is so decadent and silky, you'll remember to save room for dessert.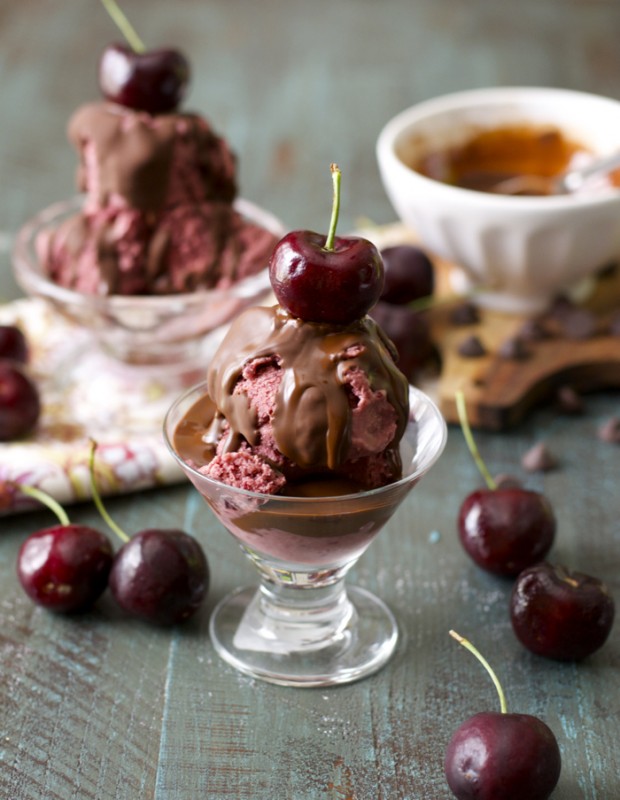 Chobani, America's #1 Greek Yogurt brand, is kicking off a new season and saying #HelloSummer with 15 new product varieties. No matter the variety, each and every cup of Chobani Greek Yogurt is made with fresh milk from cows not treated with rBST and proudly contains no artificial sweeteners, preservatives or flavors.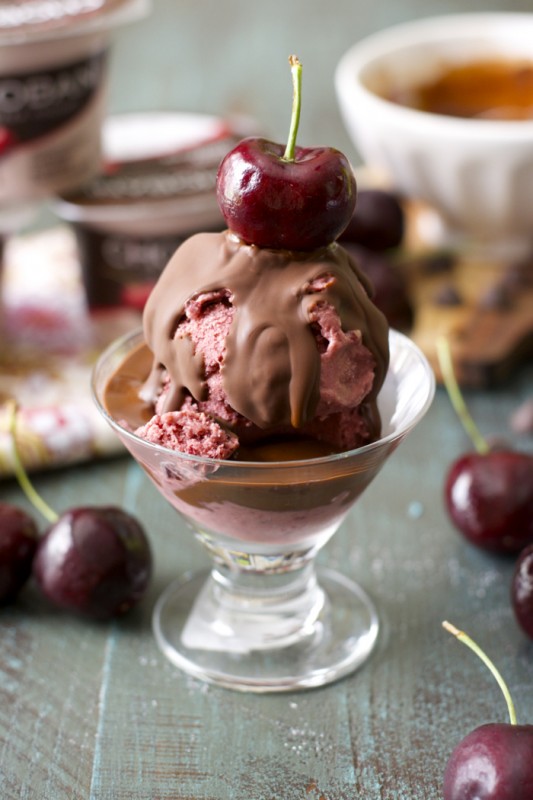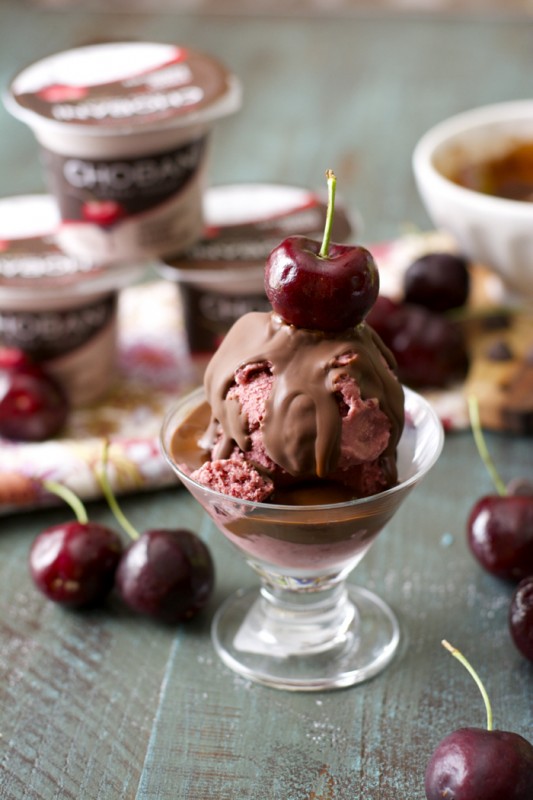 I was selected for this opportunity as a member of Clever Girls and the content and opinions expressed here are all my own.