Yellow squash, sliced okra and fresh green onions make the perfect Summer dish! Try these Farmer's Market Fritters for a fun dinner!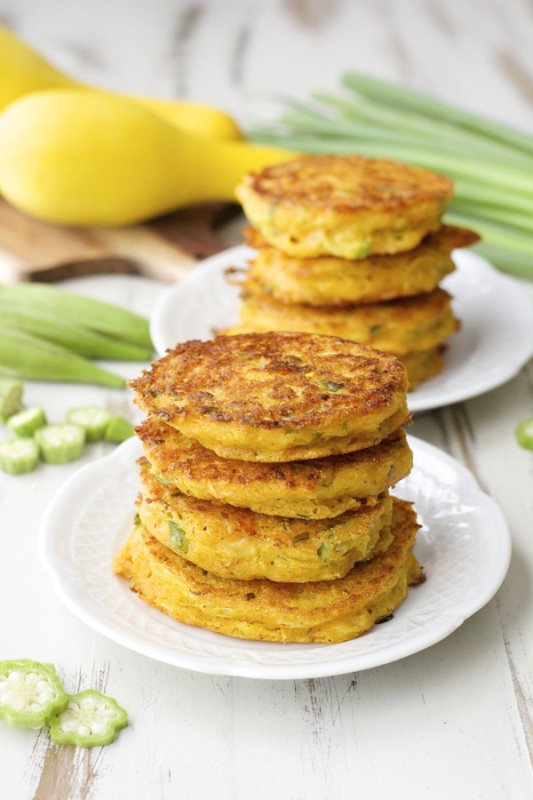 Remember how I told you I spent some time at my parent's farm a few weekends ago? Well when I came back they sent me with an insane amount of produce. If you follow me on Instagram you might have caught a glimpse of it.
Part of my haul included two bags of okra, two bags of yellow squash and five bags of tomatoes. I did something really special with the tomatoes that I can't wait to show you, but I was a little stumped on what to do with the copious amounts of extra okra and squash. We had oven roasted okra (okra, olive oil, salt and pepper at 400 until lightly charred) grilled squash, and stuffed squash but what else do you do?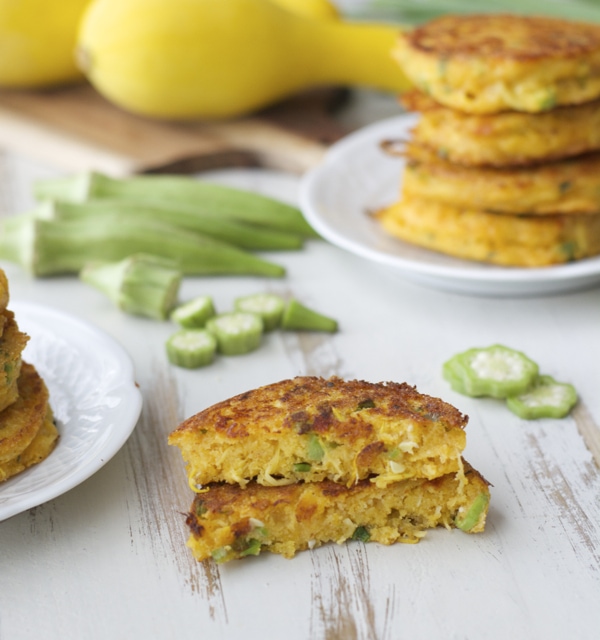 Chop them up and make fritters? Of course!
I have been craving my favorite sweet corn and green chili fritters for weeks so I decided to make a different version using simple seasonal ingredients.
I have got to tell you, these babies are delicious! I used a nice hearty cornmeal base with finely chopped yellow squash, thinly sliced okra, green onions spices and of course, cheddar cheese. These have the perfect balance of flavor. A little smokiness from the smoked paprika, a kick from the green onions and a bit of crunch from the okra. It is everything you want in an easy Summer dish!