Sweet and creamy Peanut Butter Fudge sauce is paired with Vanilla Bean ice cream and fizzy Dr. Pepper for the ultimate Summer float!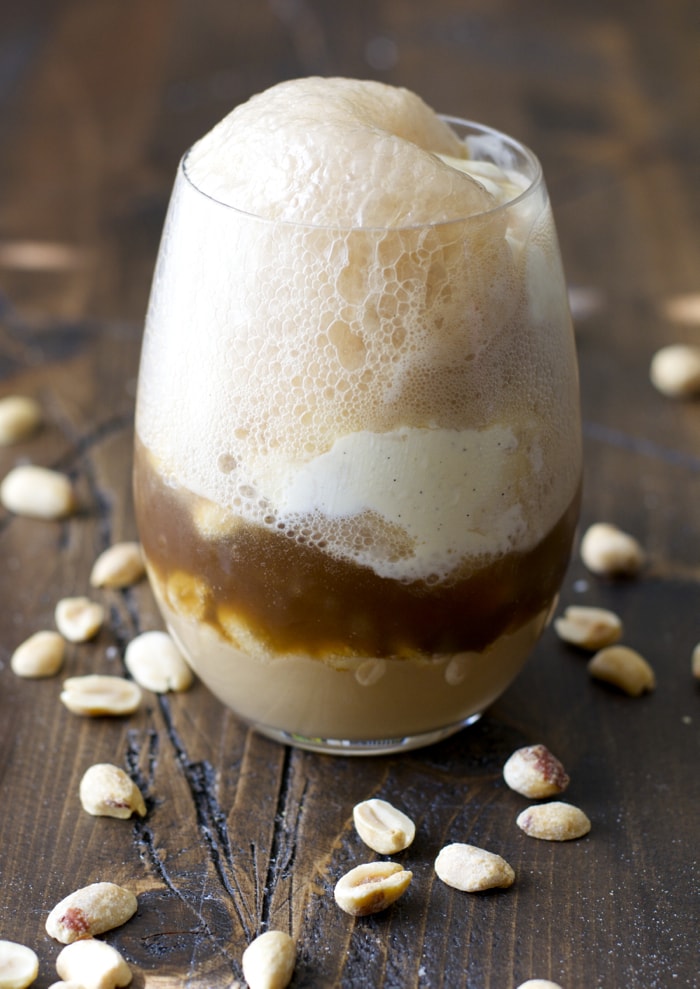 Growing up my parents were super frugal. I have lots of memories of Mom and Dad explaining money to us as kids. Like when Mom would go pay the electricity bill she would say how much it was and explain why we had to pay it. She would explain all the things that went along with it, like when you leave the refrigerator door open too long it uses more electricity so the bill is higher, and so on.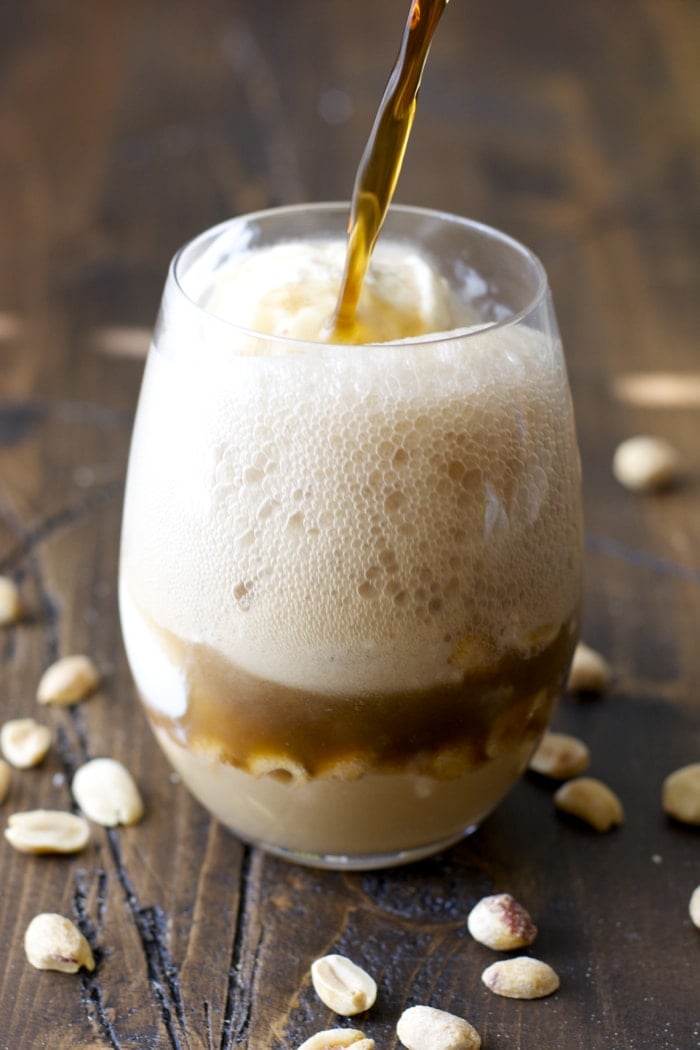 When I complained about buying the generic taco shells instead of the ones with the pretty box she would explain why it was important to look at the numbers not just the packaging. My Dad would explain things about stocks when he was watching the news, so even though we didn't totally get it, we began to understand the value of money.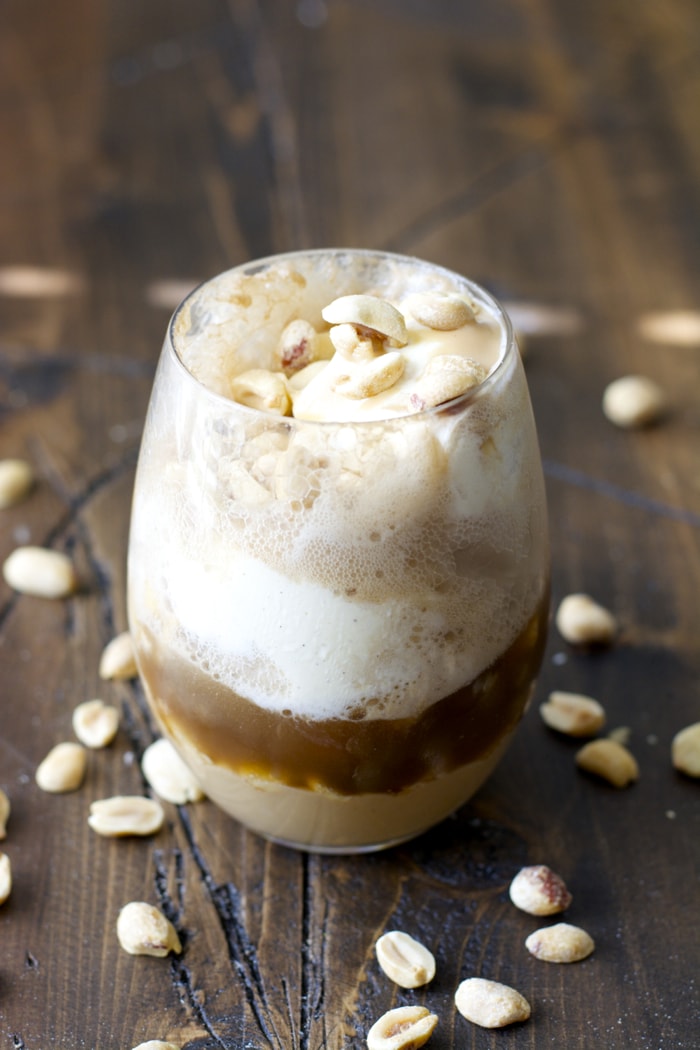 One thing my parents never ever did was buy things at convenience stores. It was foreign that people would run in and get a candy bar and a drink when they got gas. But there was one exception, Dr. Pepper and peanuts. On long road trips Dad would get one cold Dr. Pepper and a small bag of .99 cent peanuts.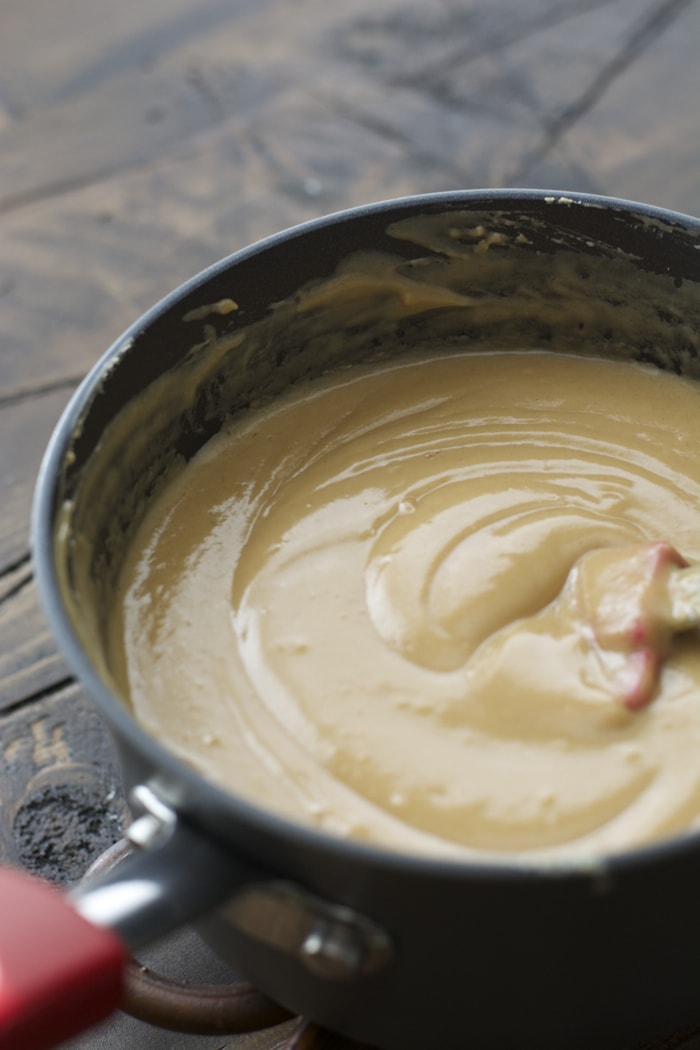 He would pour a few peanuts in his Dr. Pepper and then take a swig. He never ever did this at home, but on road trips it was his fuel to get the car load of kids to where ever we were going. I am sure there were other indulgences but that is the only one I can remember. If you asked my three siblings what food is uniquely "Dad" they would tell you the same thing.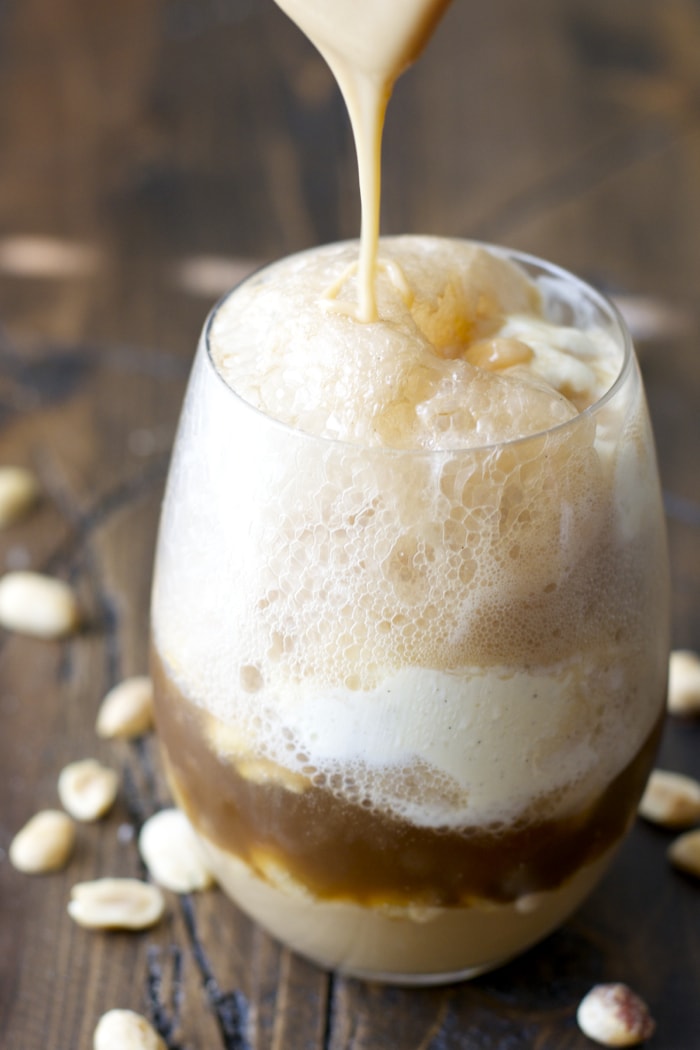 Today is Dad's birthday and we are celebrating with Dr. Pepper Floats with Peanut Butter Fudge Sauce. I'm not there because I live many miles away but I can celebrate the only way I know how, with his favorite combo.