Insanely easy four ingredient Creole Roast Potatoes make the perfect side dish for any meal! Packed with flavor & ready in 30 minutes.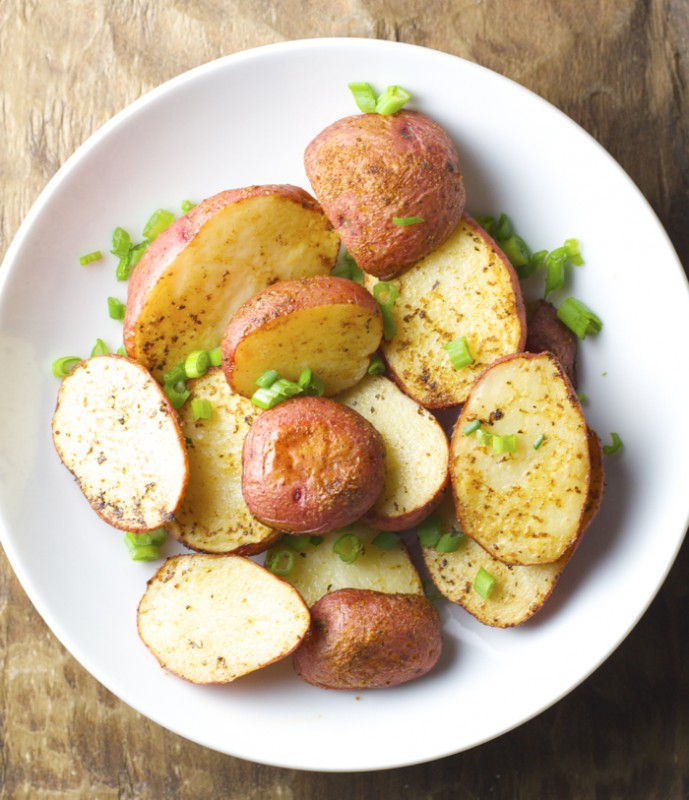 Last week I spent some time in Utah for a blogging conference-turned-vacation with Mr. Maebell. We left Tennessee covered in a thick layer of snow and ice accompanied by the lowest temperatures our area has seen in awhile. It was a complete and total mess.
Actually, until our plane was in the air I really did not believe we would make it out of Nashville. It was a small miracle if you ask me! We landed in Salt Lake City, and it was 60 and sunny. Now I love my home state, but I am certain I got the better end of the deal!
Within a few hours, we were totally in love. Salt Lake City is one of the prettiest areas we have visited. The mountains are breathtaking. I am actually not sure how anyone gets anything done there without just staring at them all the time!
Here are some of my favorite photos of the trip, courtesy of Mr. Maebell.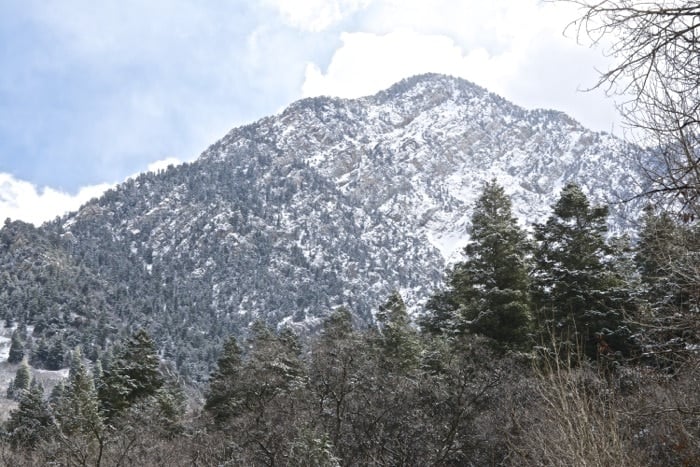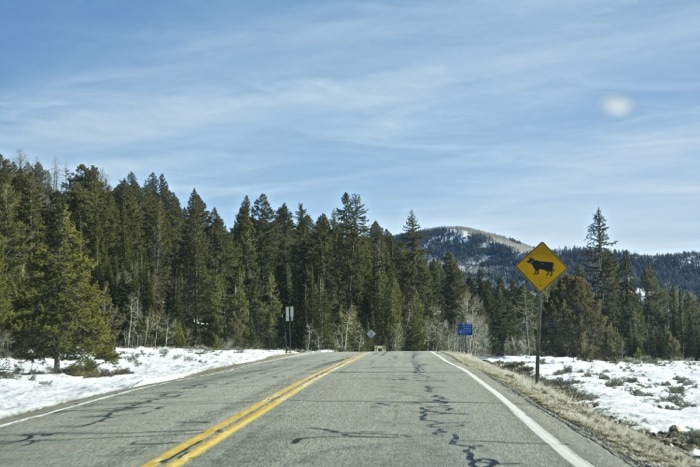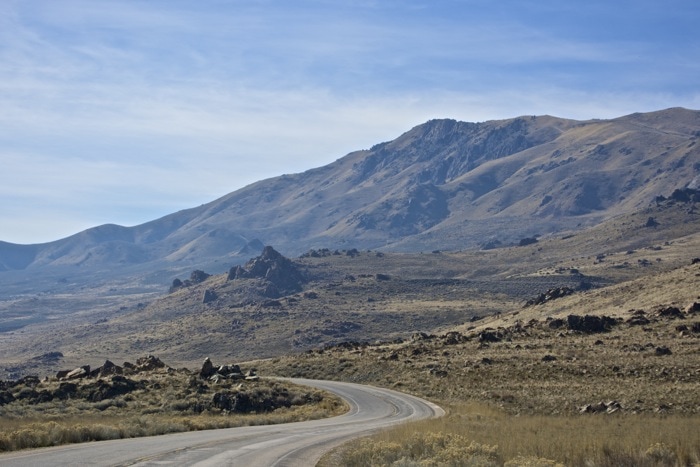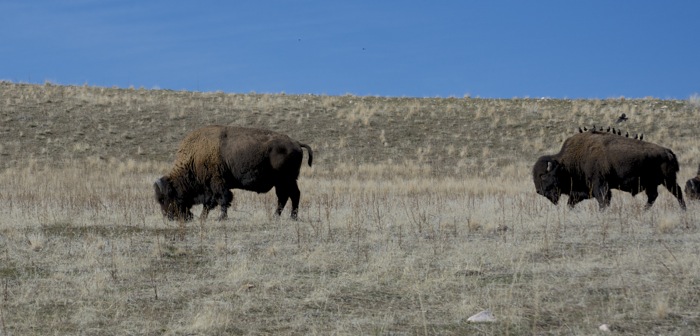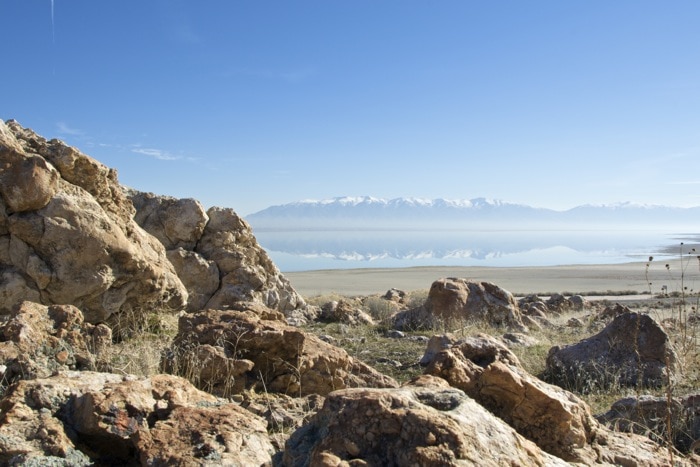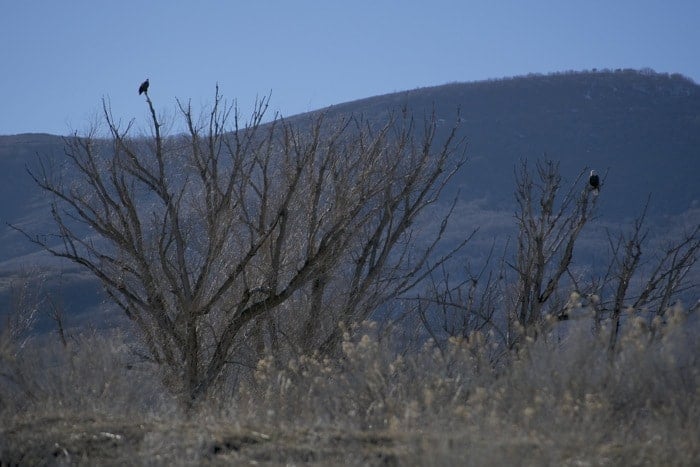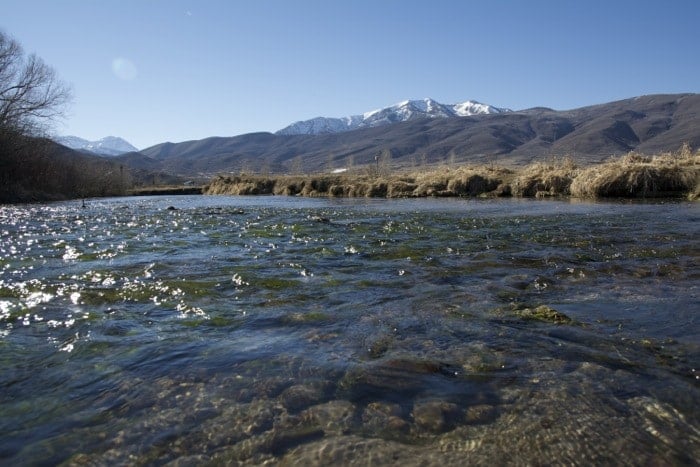 There was one good thing about coming home: my kitchen! I missed cooking for a week and was more than ready to get back to some home cooked meals.
There is nothing that is quite as comforting as potatoes, so I made some simple four-ingredient Creole Roast Potatoes. They are bursting with creole flavor and a hint of lemon. They are perfectly crisp on the outside and soft on the inside! This was just the ticket for a homecoming meal!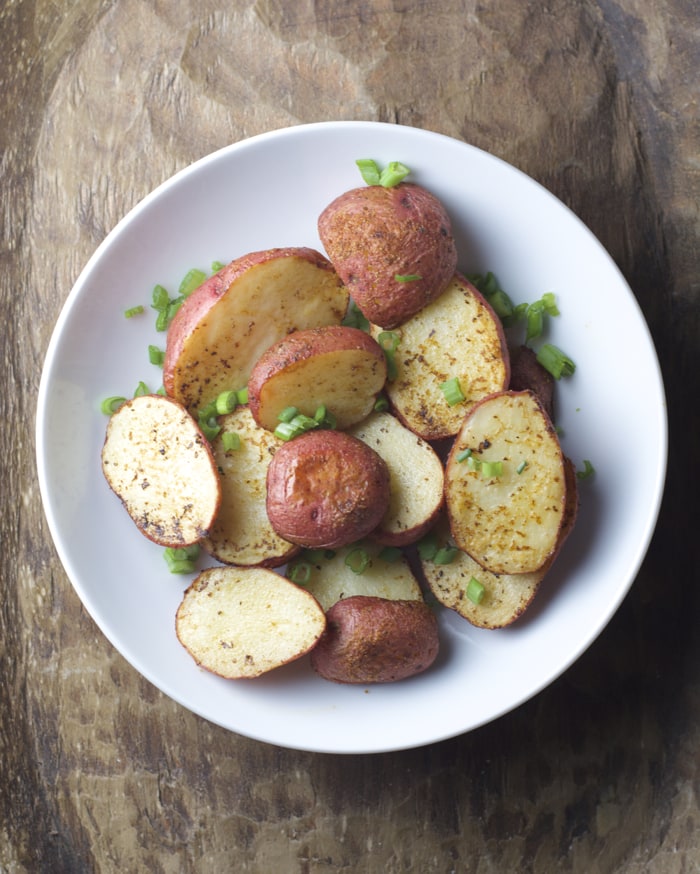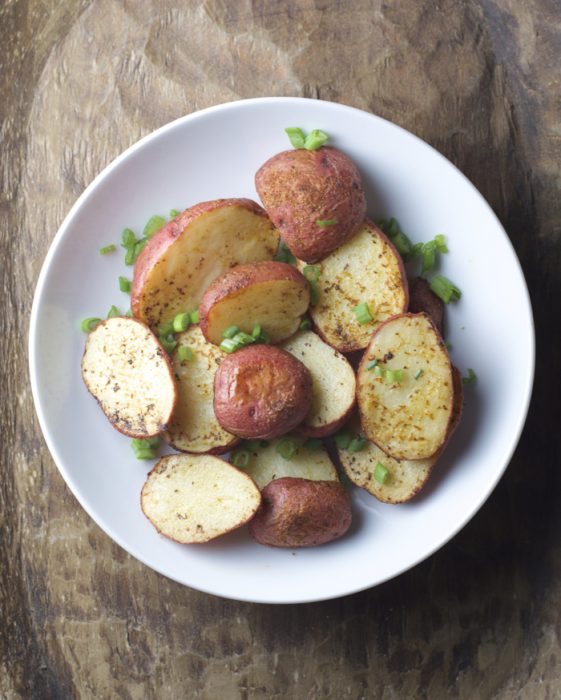 Ingredients for Creole Roasted Potatoes
Here's a quick overview (super quick because it's literally 4 ingredients) of what you'll need for this recipe. For exact measurements, keep scrolling to the bottom for the printable recipe card!
Small Red Potatoes
Lemon (or lemon juice)
Olive Oil
Old Bay Seasoning
How do I Roast Potatoes?
This recipe is incredibly easy! While the oven is preheating, slice the small red potatoes and toss them with lemon juice, olive oil, and seasonings until well coated.
When the oven is ready, roast the potatoes for 30 minutes (flipping at the 15-minute mark so that they're evenly cooked). That's seriously it!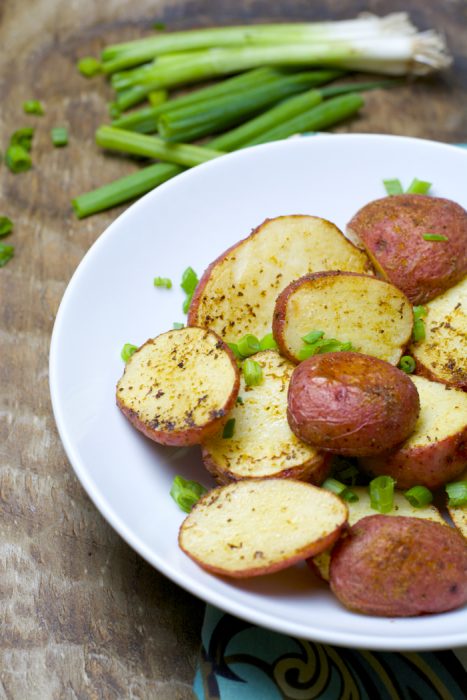 Are Roast Potatoes good for meal prepping?
Yes, these are fantastic for meal prepping! You can double or triple this recipe, then refrigerate for short term storage (3-5 days) or freeze for long-term storage (6 months-1 year).
How should I store and reheat Roast Potatoes?
After cooking these potatoes, you may choose to refrigerate or freeze. If you are going to eat these within 3-5 days, just store in a covered container in the fridge.
To reheat cooled potatoes, you can use the microwave or oven. If microwaving, work in 30-second increments until warmed throughout. In the oven (400 degrees F), place the potatoes in an oven-safe pan for about 5 minutes or until they are warm.
If you want to have these prepared for future meals, you can freeze them! Cook exactly as written, then allow the potatoes to cool completely. Flash freeze the cooked potatoes on a sheet pan (single layer, not touching), then transfer to a freezer-safe container like a Ziploc or tight-fitting glass container.
To reheat frozen cooked potatoes, place in the oven (400 degrees F) for about 20 minutes. You may also choose to microwave, but the potatoes will definitely lose their crispiness.
More Gluten-Free Side Dishes:
Do you prefer keto gluten-free sides? Here are some low-carb side dishes you might like: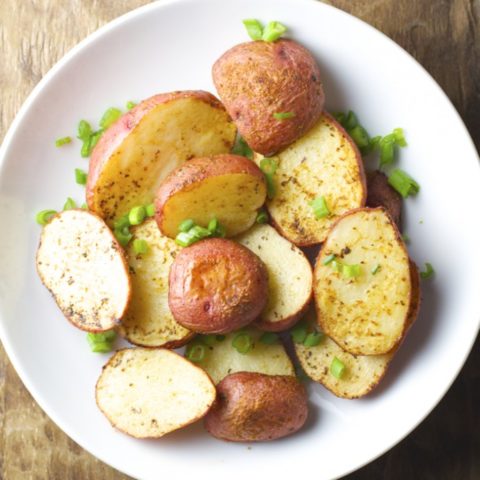 Creole Roast Potatoes
Insanely easy four ingredient Creole Roast Potatoes make the perfect side dish for any meal! 
Ingredients
8-10 small red potatoes
1/2 lemon, juiced
1 tablespoon olive oil
1 tablespoon Old Bay Seasoning
Instructions
Preheat oven to 425
Spray a cooking sheet with oil, set aside.
Slice small red potatoes in half and place in a large ziplock bag, toss with lemon juice, olive oil and seasoning.
Bake 15 minutes, flip over and bake 15 more minutes.
Nutrition Information:
Yield:

4
Serving Size:

1
Amount Per Serving:
Calories:

269
Total Fat:

4g
Cholesterol:

0mg
Sodium:

63.8mg
Carbohydrates:

54.5g
Fiber:

5.8g
Sugar:

4.5g
Protein:

6.4g