Crispy gluten free crust is topped with scrambled eggs, sautéed leeks, sharp white cheddar and bacon for an easy dinner, or breakfast!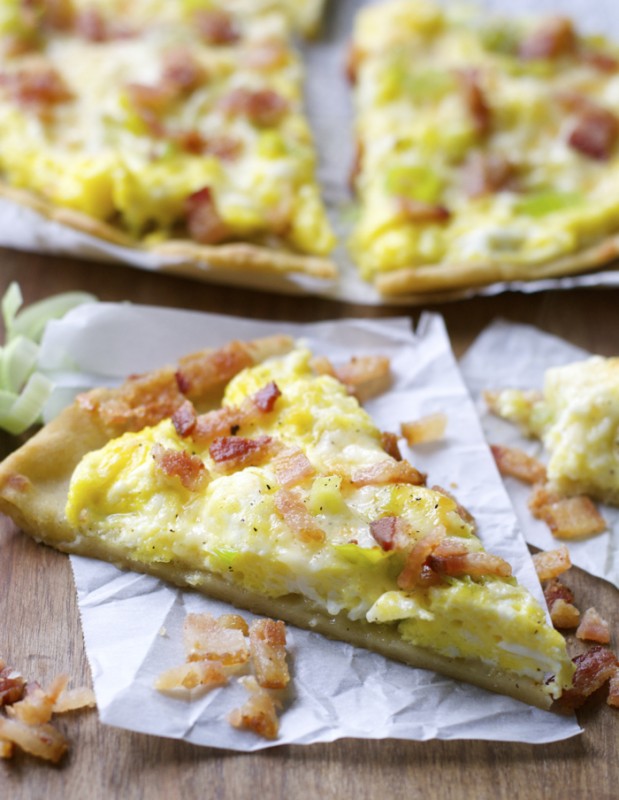 This meal was not actually supposed to have meat. It was supposed to be a lovely breakfast pizza with leeks, eggs, and sharp white cheddar. If you know me in real life you know me, and my inner vegetarian ways, and you know Mr. Maebell is a meat and potatoes man. If your thinking the idea of a vegetarian pizza didn't go over well you would be right.
It went a little something like this:
Him: What is for dinner?
Me: Pizza!
Him: Oh man! Yeah! I am so excited! Yeah! I want sausage and pepperoni…extra sausage…and cheese…and extra sausage!
Me: Well…
He didn't get the sausage and pepperoni he wanted, but he did get bacon. That counts for something, right?!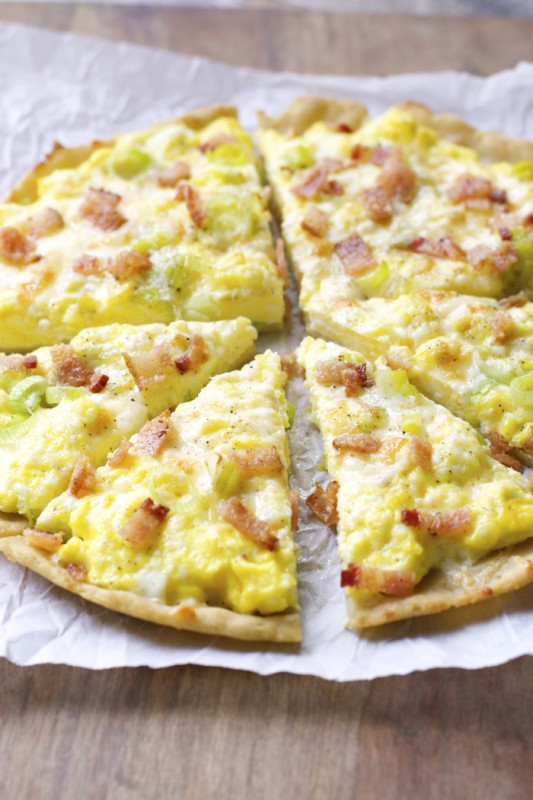 Breakfast for dinner or "brinner" is one of our favorite meals. I don't care what it is a quiche, omelets, pancakes, waffles, we love it. There is just something so comforting about chowing down on all your favorite breakfast foods at night when things are less rushed and you can really enjoy your meal.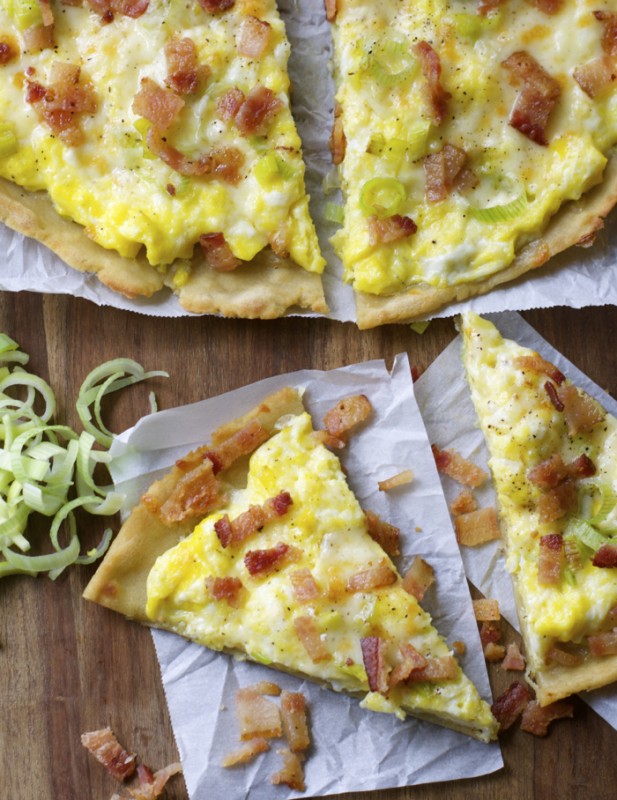 This hearty Crispy Breakfast Pizza with Cheddar and Leeks is a simple, no fuss meal that is sure to be a winner. Thin, crispy gluten free pizza crust is topped with sauteed leeks, scrambled eggs, sharp white cheddar cheese, and crispy bacon for an impressive dinner that is ready in a flash.