These Dark Chocolate Brownies with Raspberry Frosting are sure to be a hit at your next Summer party! Soft and fluffy brownies are topped with tangy raspberry frosting!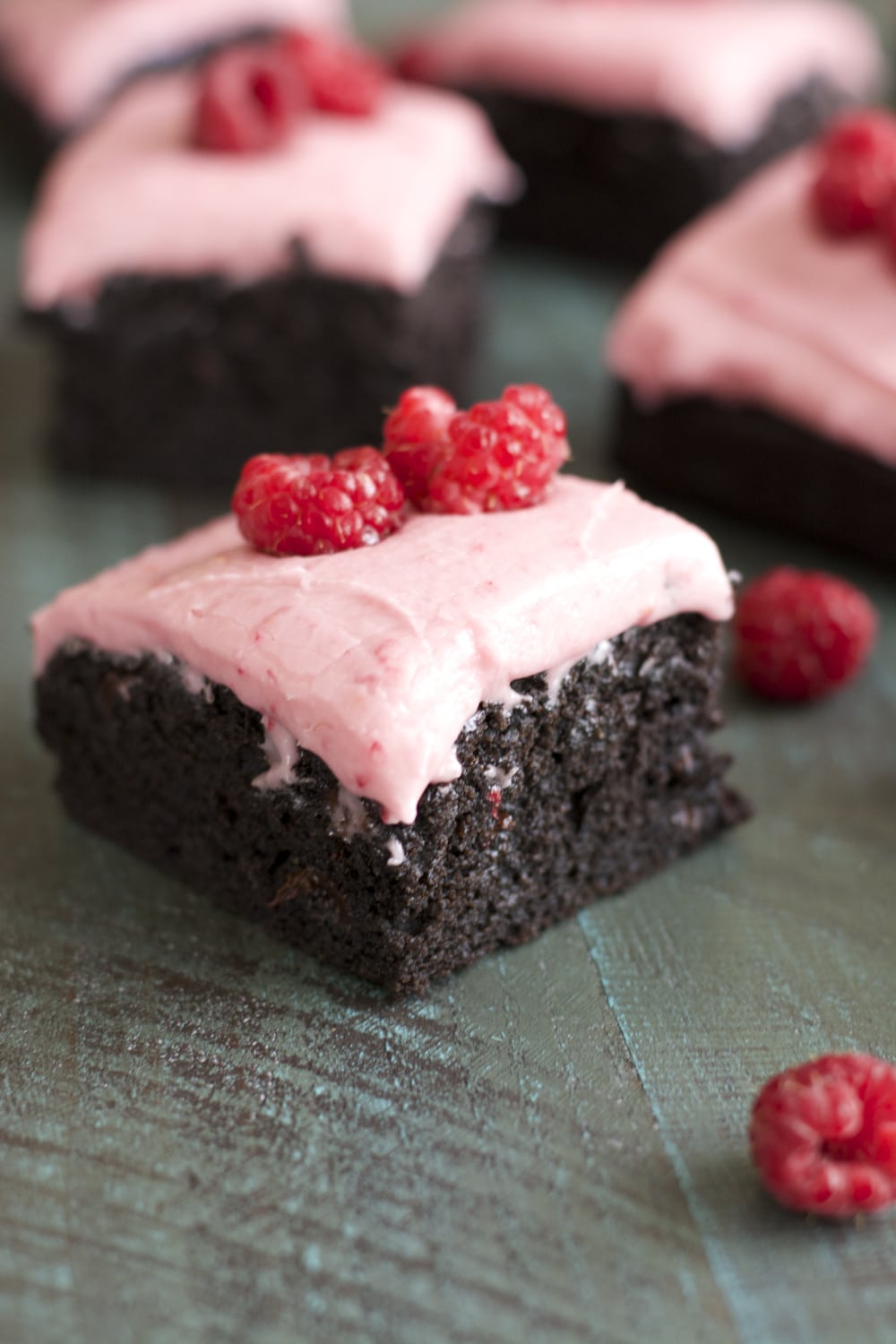 Mr. Maebell is ridiculously nice. He just doesn't utter complaints, like ever. He just rolls with it. Which is great. I love that about him. But, over the years it has also provided some fairly humorous moments in situations where I can tell he wants to say something, but doesn't. That was just the case with these brownies.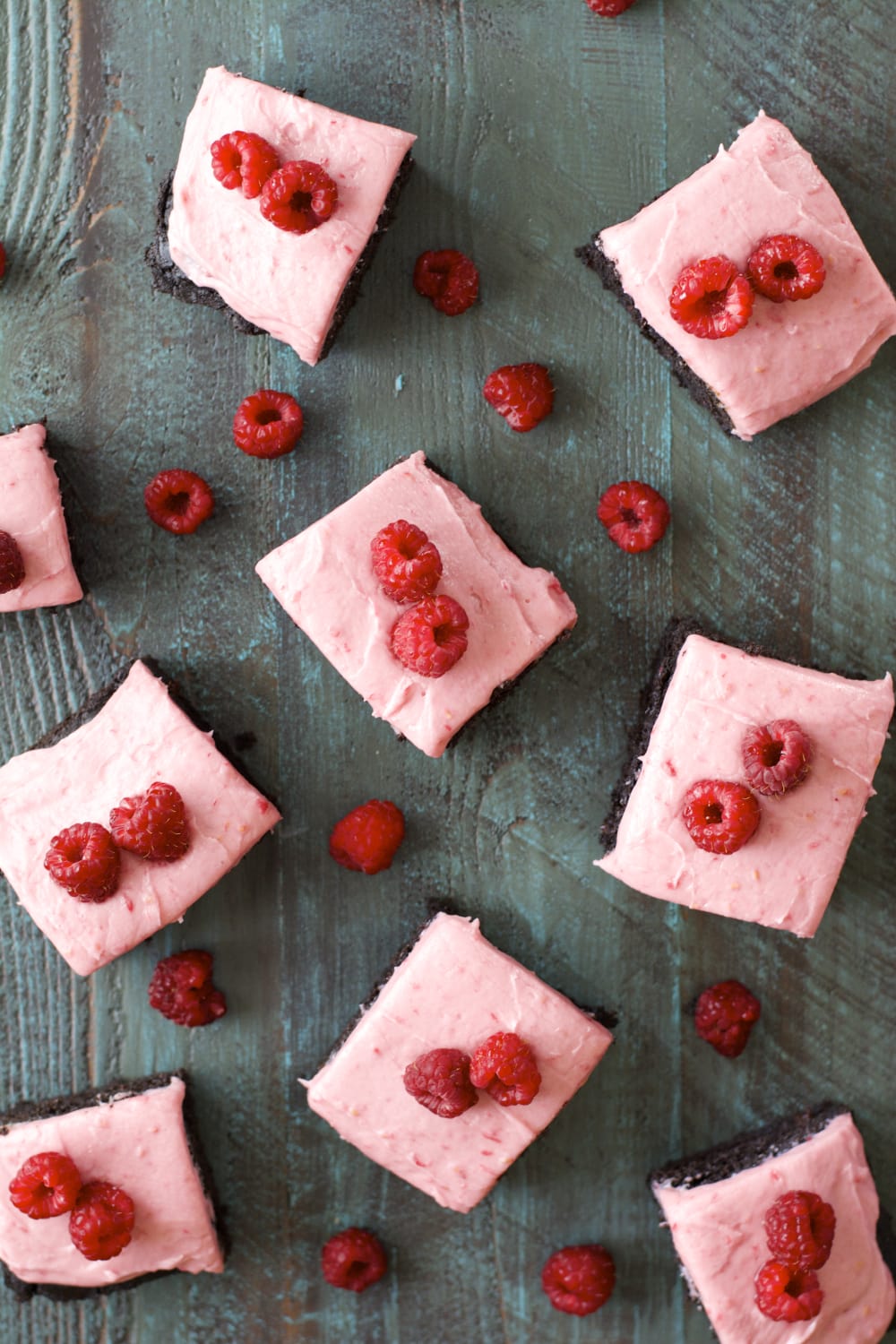 It was a warm Saturday and he had been in and out, I was in the kitchen working on a few projects. He walked in and spotted the brownies cooling on the counter and he was pumped! "BROWNIES?!" he said. "Oh yeah!" his excitement was apparent. He sat down at the kitchen table and we started chatting as I pulled out the mixer to make the frosting.
"What are you making now?" he asked.
"I'm making frosting for the brownies." I replied.
"FROSTING?! Brownies with frosting?!" he was like a kid on Christmas.
I started measuring out ingredients and got the mixer going and walked over to the fridge to grab the raspberries.
"Wait…what are those for?" he asked eying me suspiciously.  I explained I was making raspberry frosting to go on the dark chocolate brownies. He just stared at me blankly.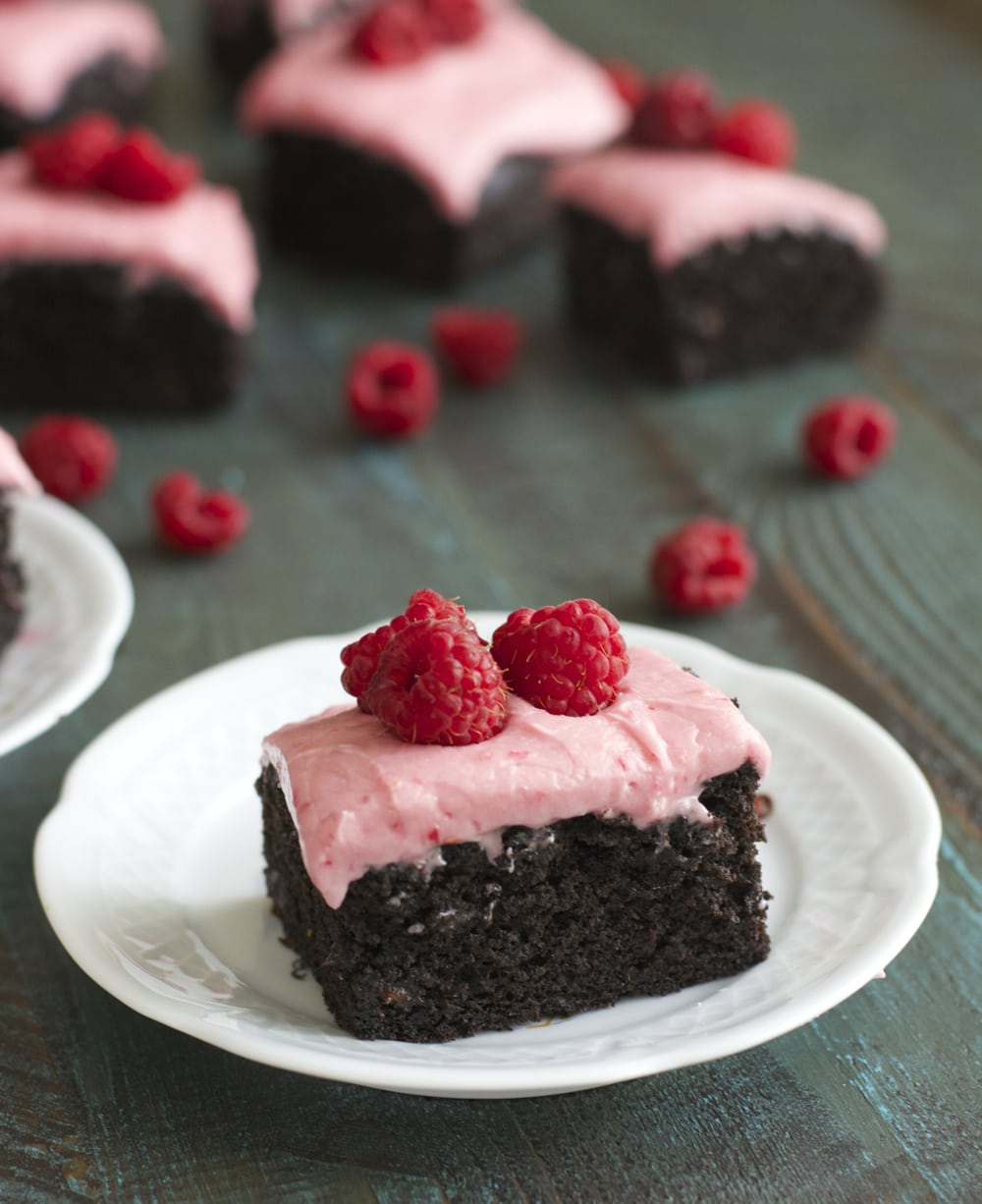 I knew what was happening. He was trying to decide why in the world I would ruin that perfectly good batch of frosting by adding a fruit he (assumes) doesn't like. Furthermore, why the heck would I add said ruined frosting to that beautiful batch of brownies. The wheels were turning and I couldn't help but smile.
"But…you don't have to. I think you could add raspberries to something else…like…oatmeal!" he insisted with a helpful smile.
See? Ridiculously nice.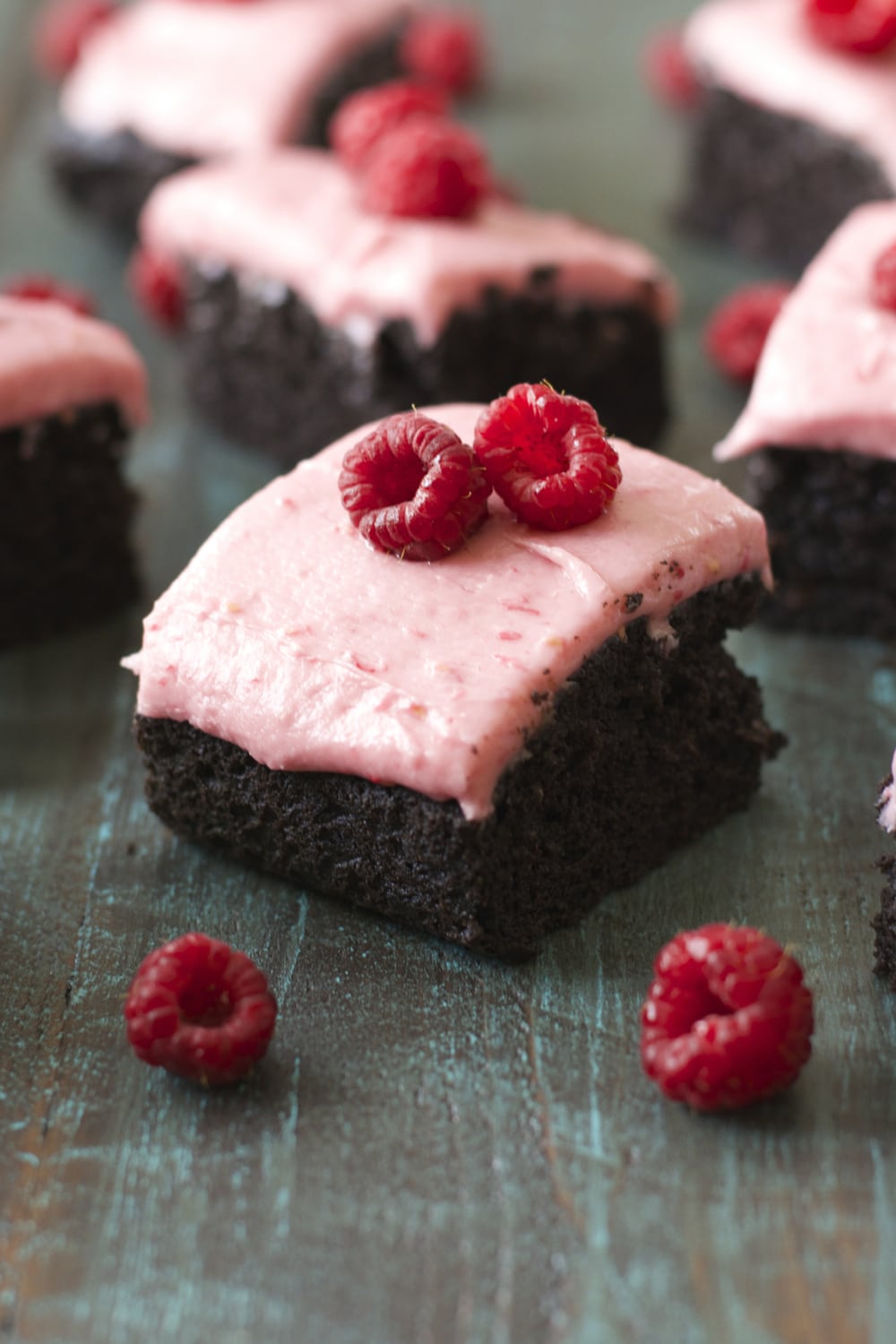 "You are going to like this" I promised him. (because I am bossy like that) His blank stare turned into pleading eyes as I dropped the berries into the mixer. I swear he winced a little when I did.
Later that afternoon I brewed a pot of coffee and placed a big brownie square on a plate and plopped it in front of him. He looked as if I was asking him to eat bugs, but he reluctantly took a bite.
The uncertainty was gone. The stare off was forgotten and in another minute so was the brownie.
Turns out, Mr. Maebell loves raspberries. Who knew?! 🙂