This week's Easy Keto Meal Plan features 5 low-carb dinners as well as an easy keto dessert AND a breakfast you can meal prep and share! Net carb counts, serving amounts, and printable shopping list are included.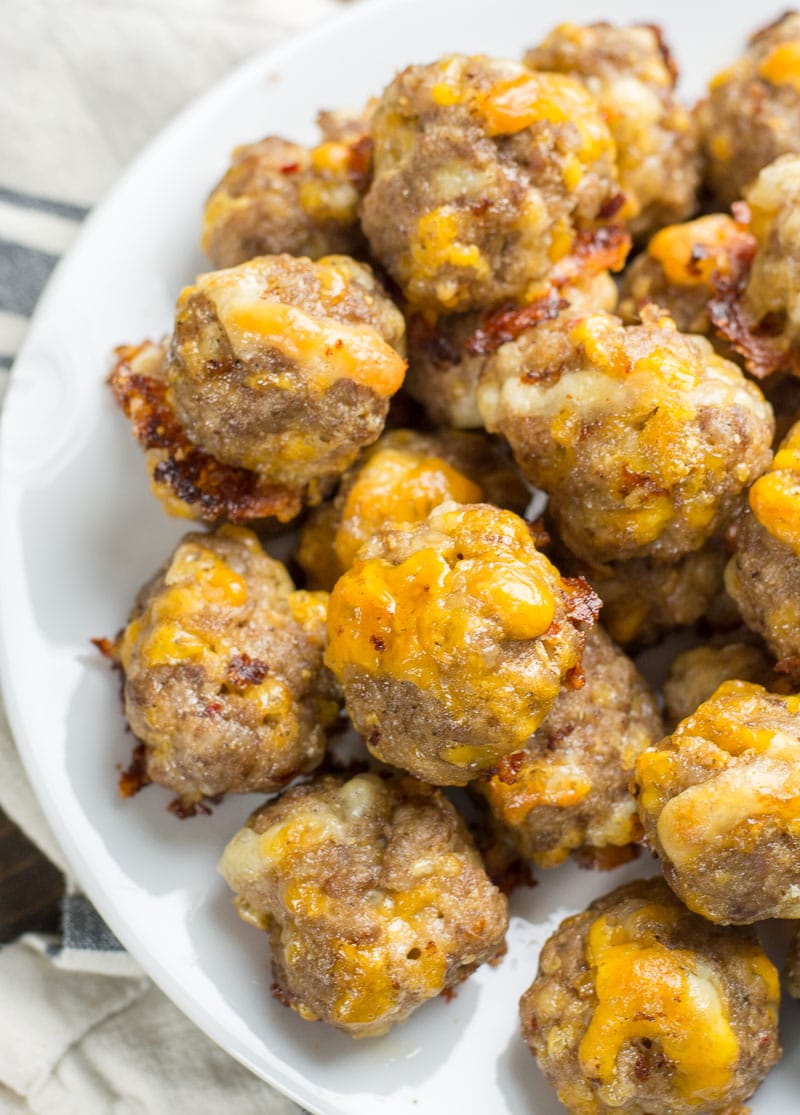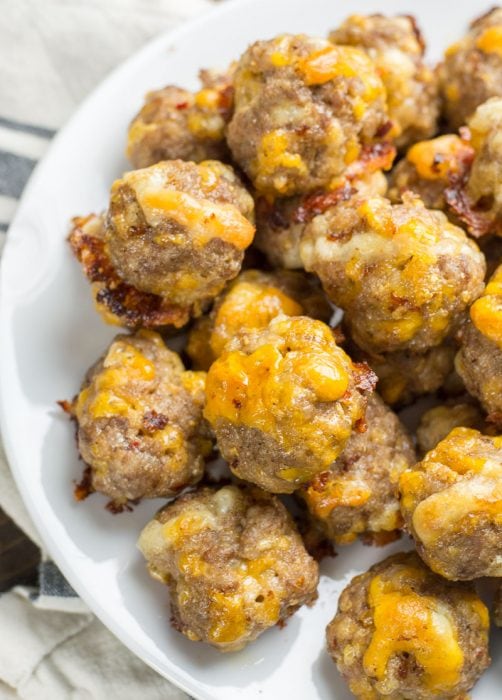 These Keto Sausage Balls are super easy, only require 5 ingredients, and have 0.8 net carbs each! These can be frozen up to 6 months or stored in the fridge 3-4 days. You can enjoy leftovers cold or reheat in the microwave for an easy meal prep breakfast, lunch, or snack!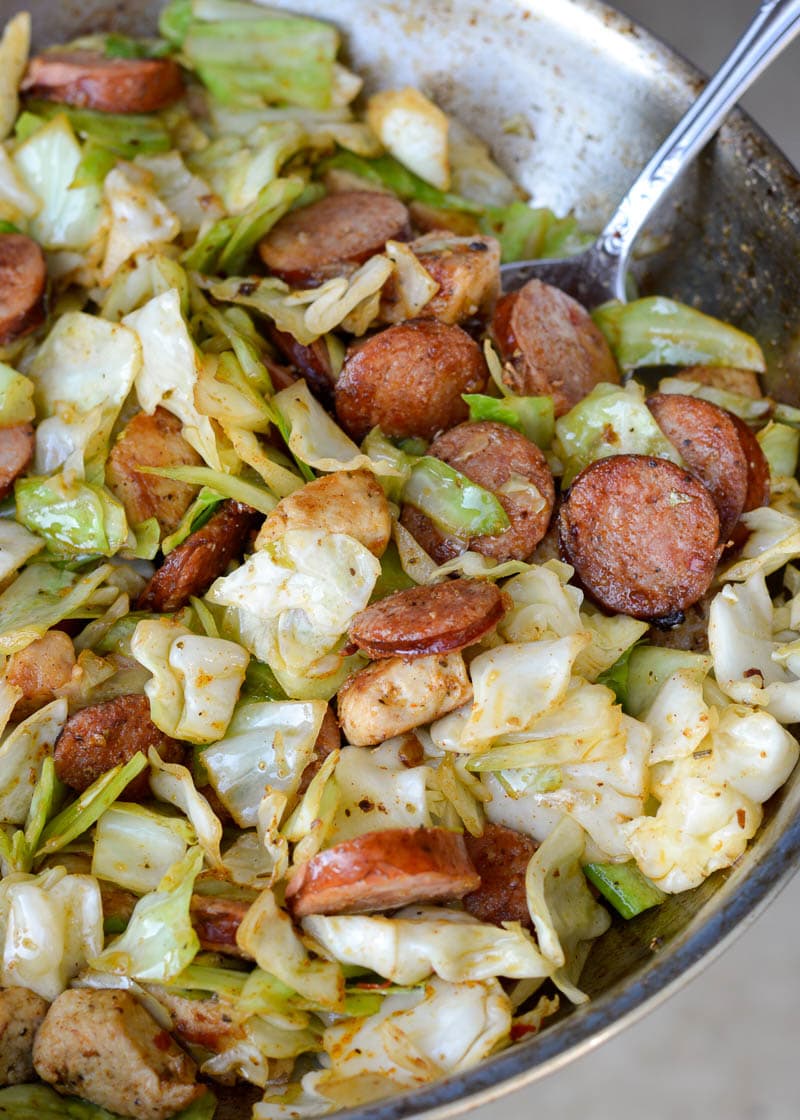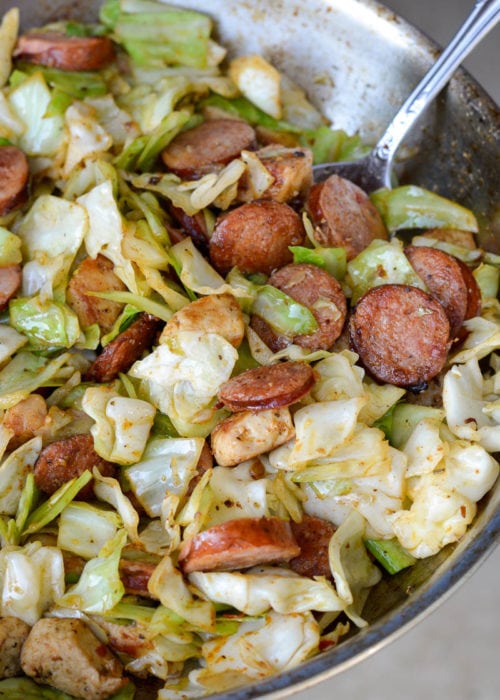 This Cajun Chicken Sausage Skillet comes together super quick and is extremely filling! There's both chicken breast and smoked sausage as well as a big healthy dose of hearty cabbage, all for just under 7 net carbs!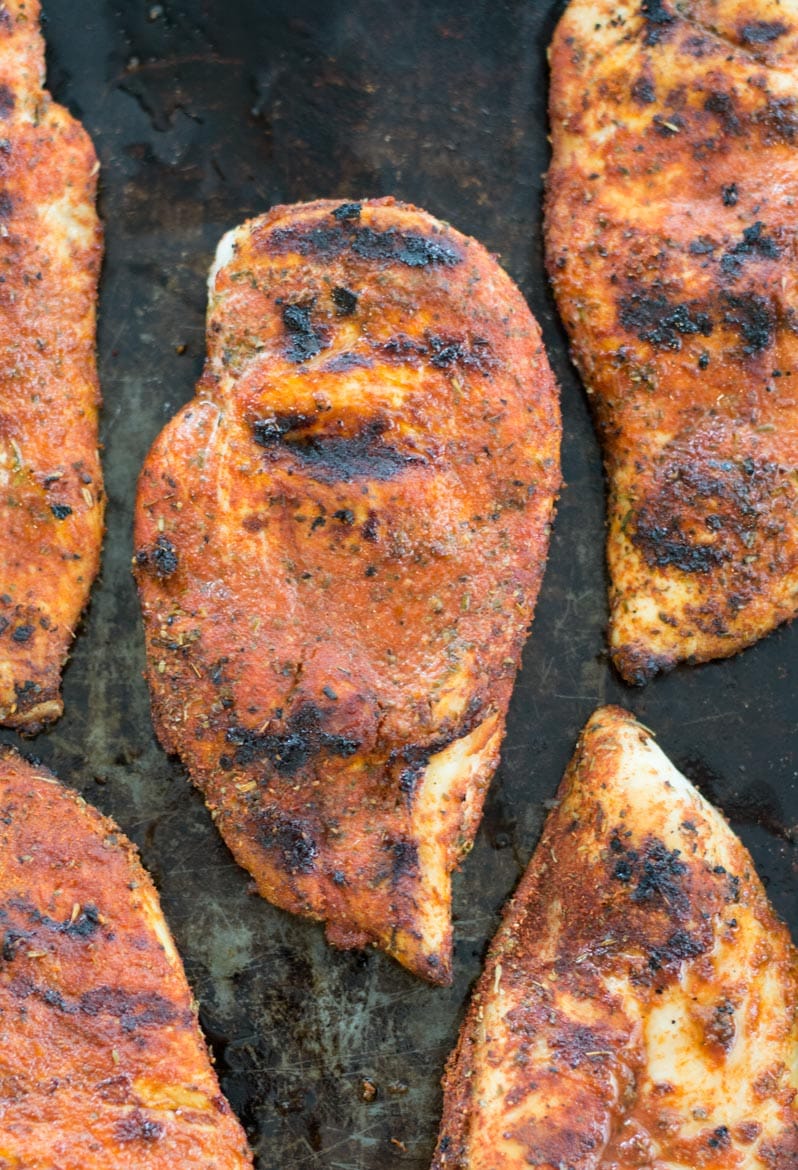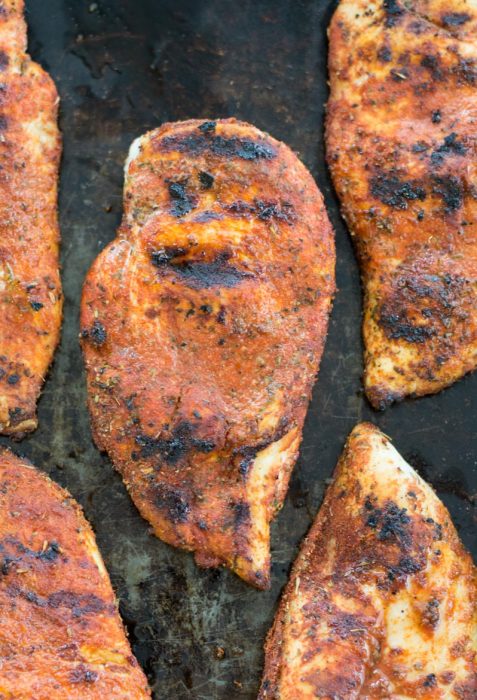 This Blackened Chicken is super flavorful and unbelievably easy for only 2 net carbs per serving. If you'd rather not grill, you can bake these at 425 degrees F for 8 minutes, flip, then broil on the top rack until a bit charred and cooked through (2-3 minutes longer). Alternatively, you can cook on medium high heat in a pan with about a tablespoon of oil for 4 minutes, then flip and continue cooking until chicken reaches 165 degrees F (about 2-3 more minutes).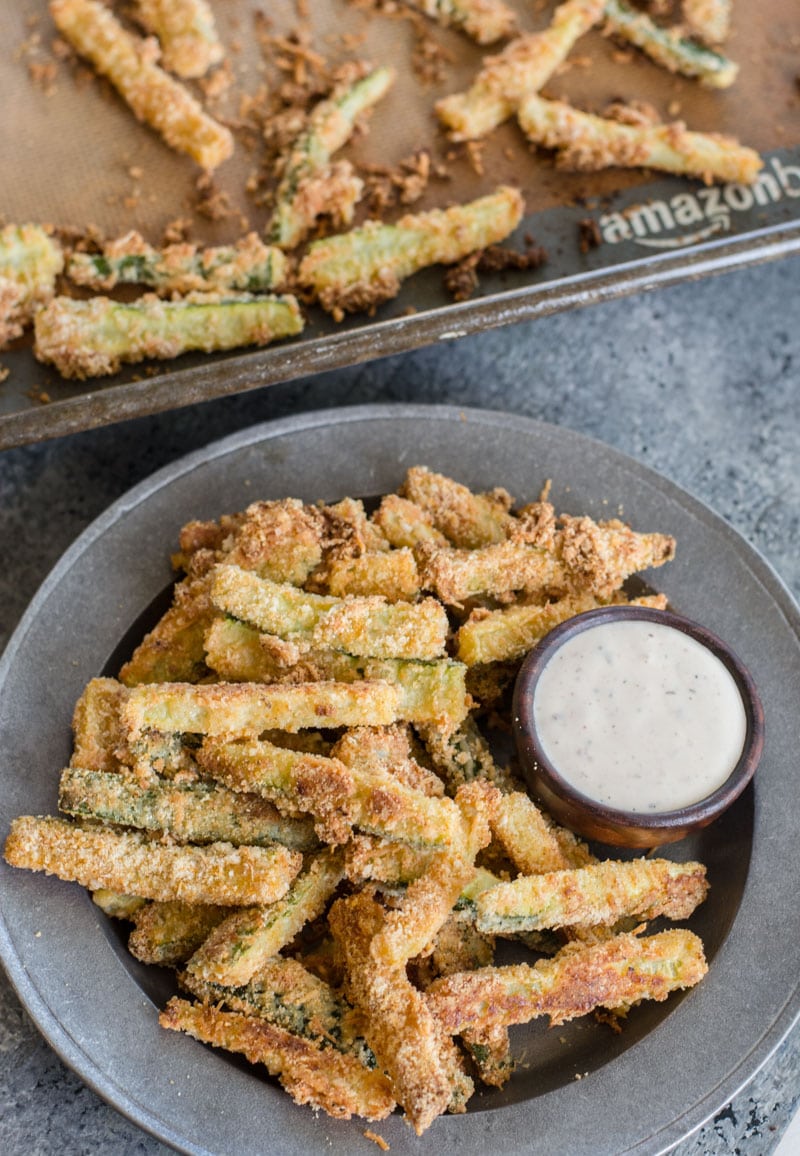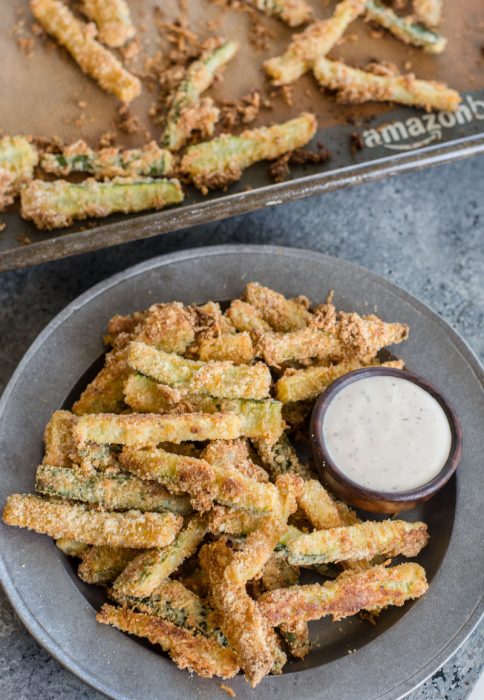 I love the satisfying crunch you get from these Crispy Zucchini Fries! These are baked and coated in an almond flour and parmesan seasoned coating for the perfect low-carb, dippable side dish! We love them (and the chicken) in ranch!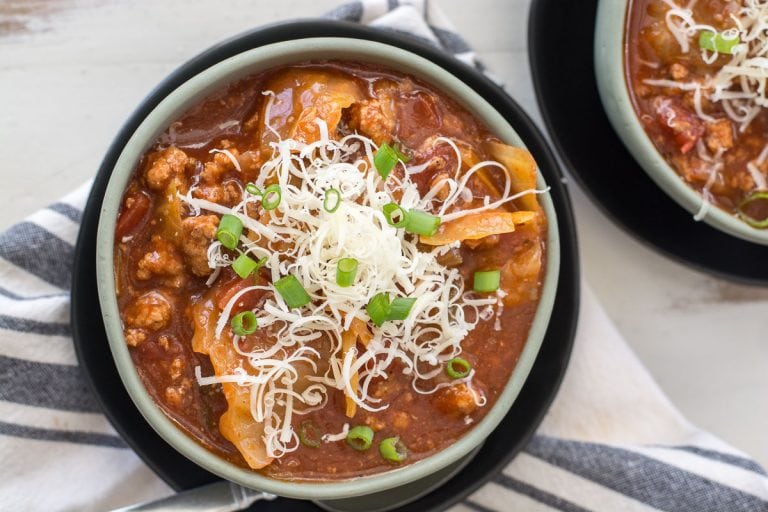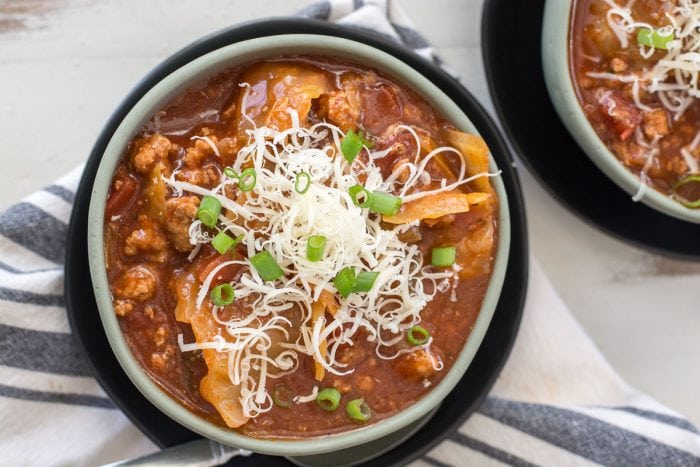 This is the best way to use up the other half of your head of cabbage from Monday's dinner! This Keto Cabbage Roll Soup can be made in the slow cooker, Instant Pot, or on the stove for great flexibility. Each generous bowl comes in at 5.8 net carbs!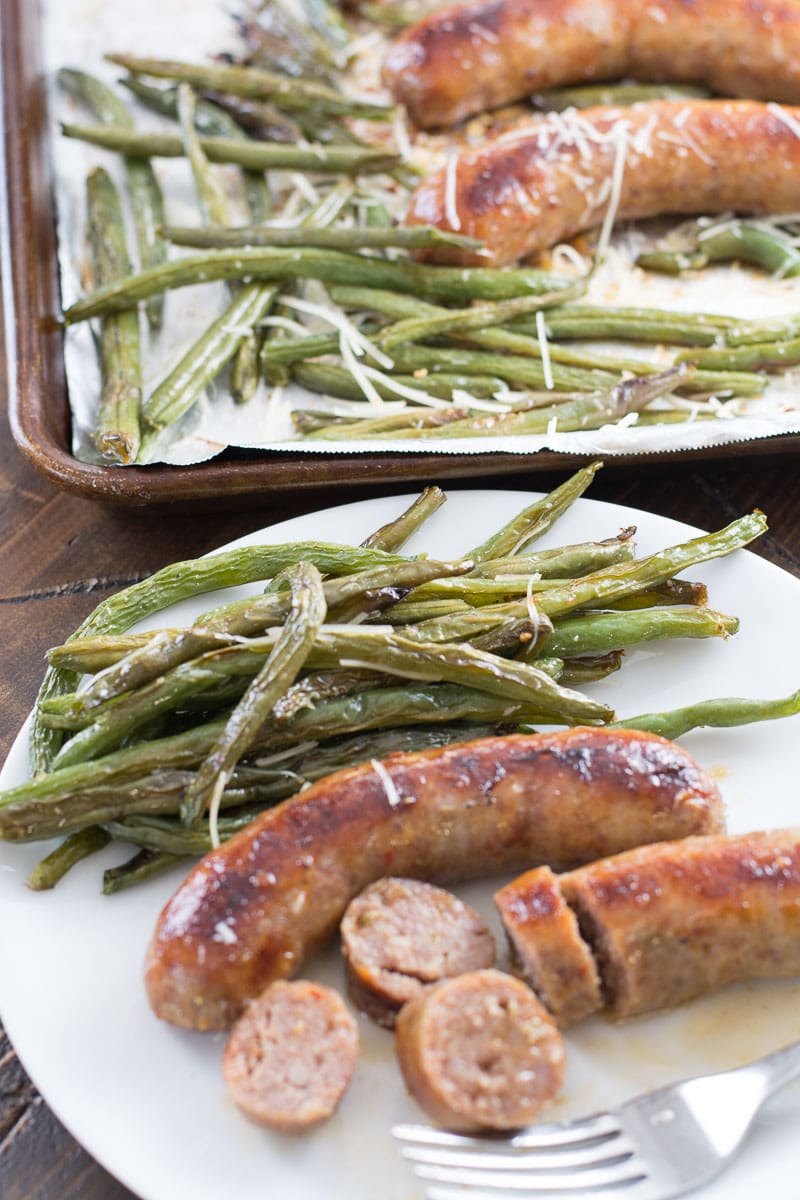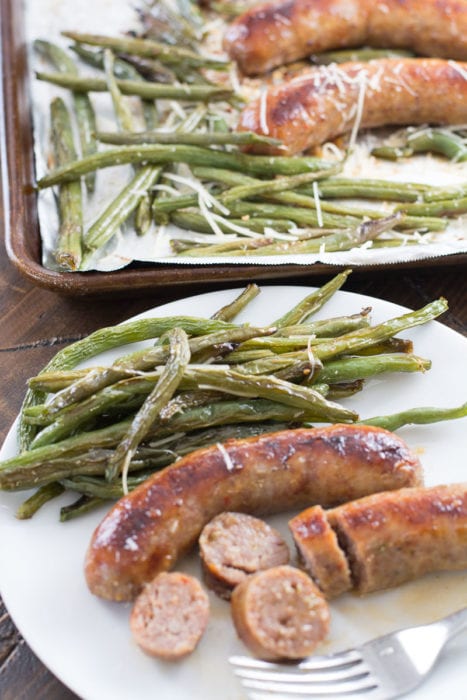 Enjoy your evening with this Sausage and Green Bean Sheet Pan Dinner! It's ready in 30 minutes with barely any clean up at all. Just under 6 net carbs per serving, it's great for a leftover lunch, too!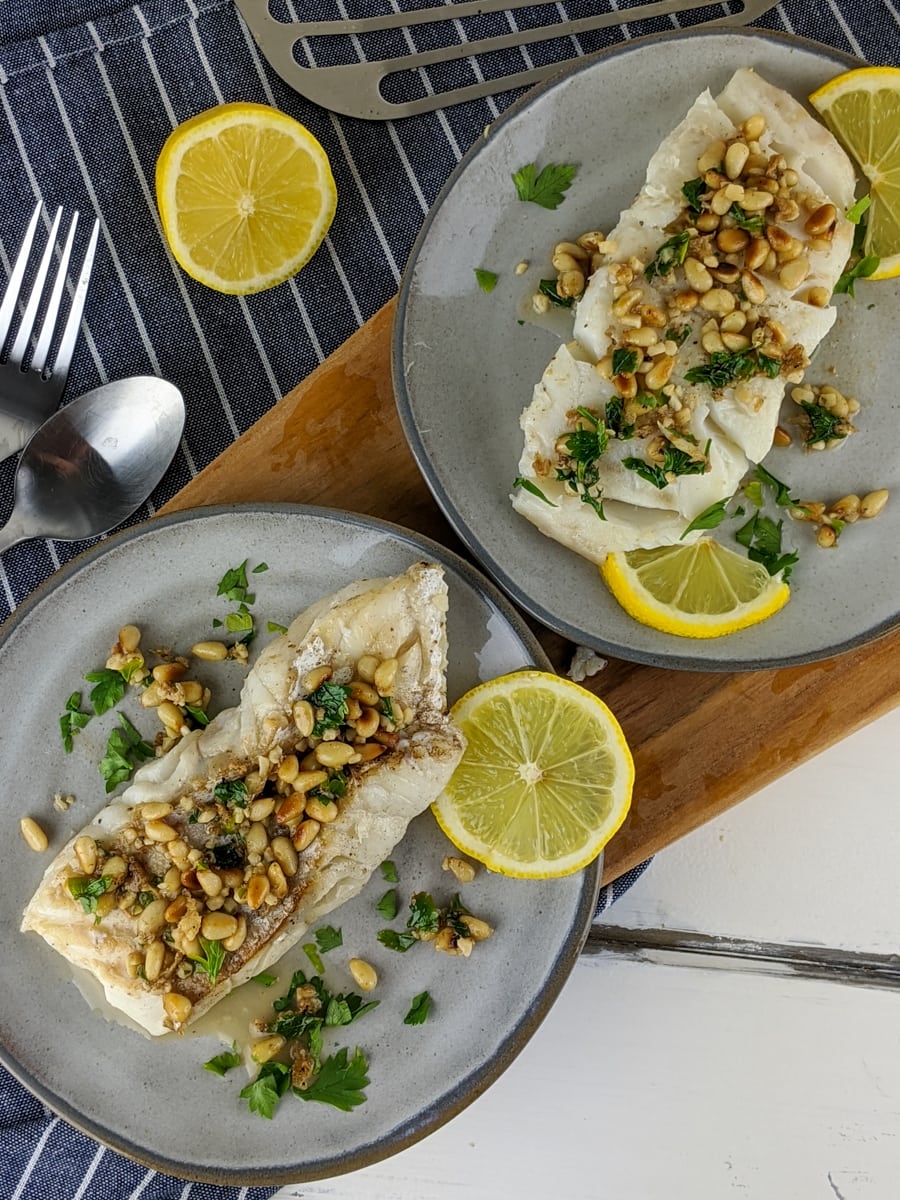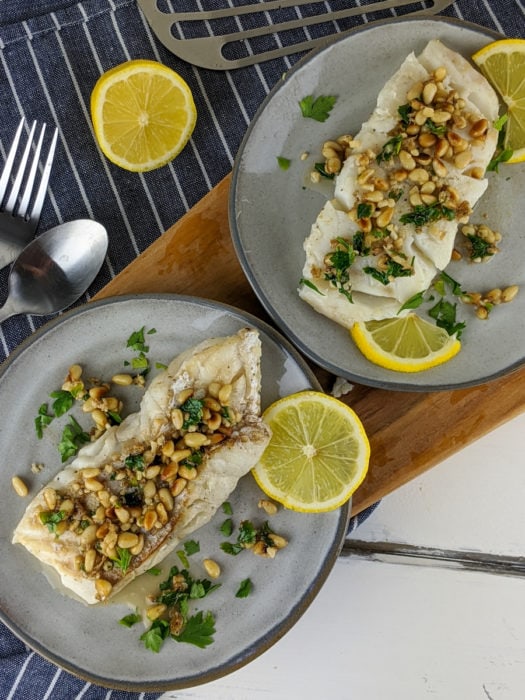 This delicious Lemon Garlic Fish is topped with toasted pine nuts for an easy, super quick dinner! I used cod, but you could whatever sustainable white fish you prefer. Each serving has only 2 net carbs!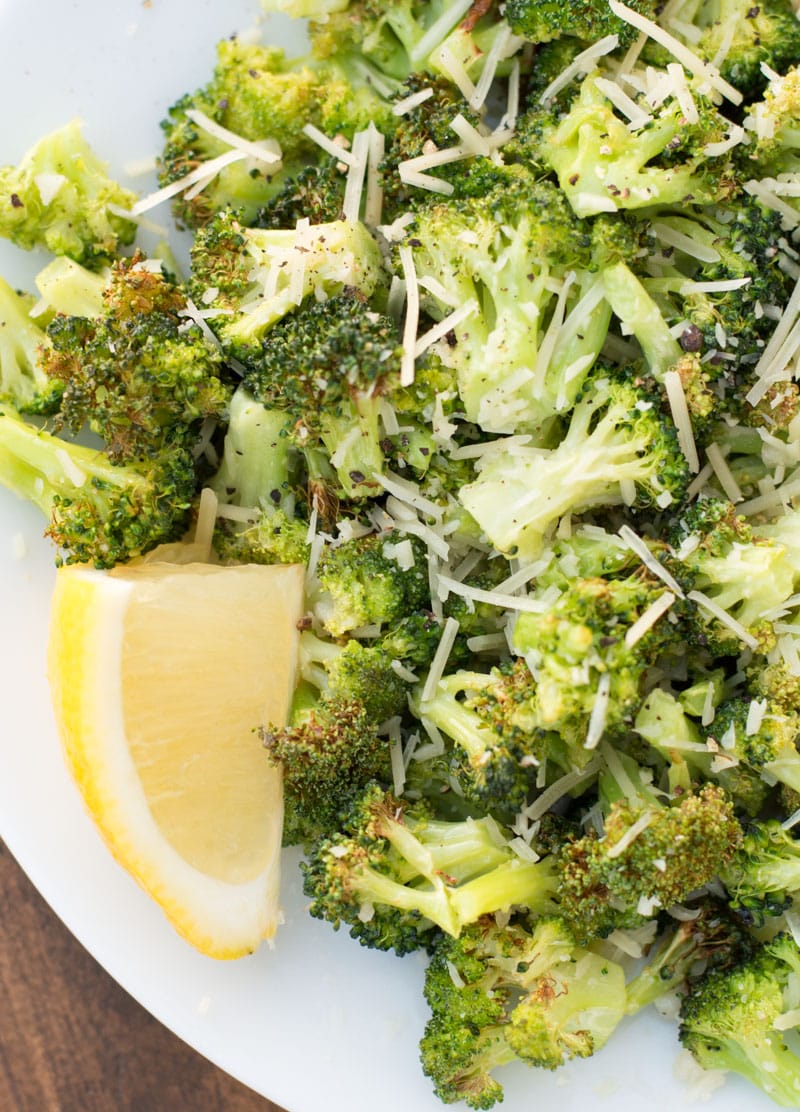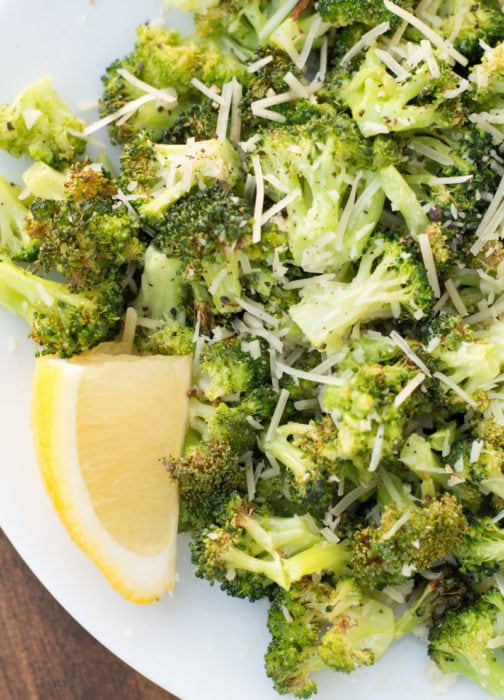 With a quick entrée like fish, you need a fast side dish, too! This Air Fryer Roasted Broccoli is ready in 10 minutes, takes very little effort (because who has any energy left on a Friday evening?!), and complements the fish perfectly!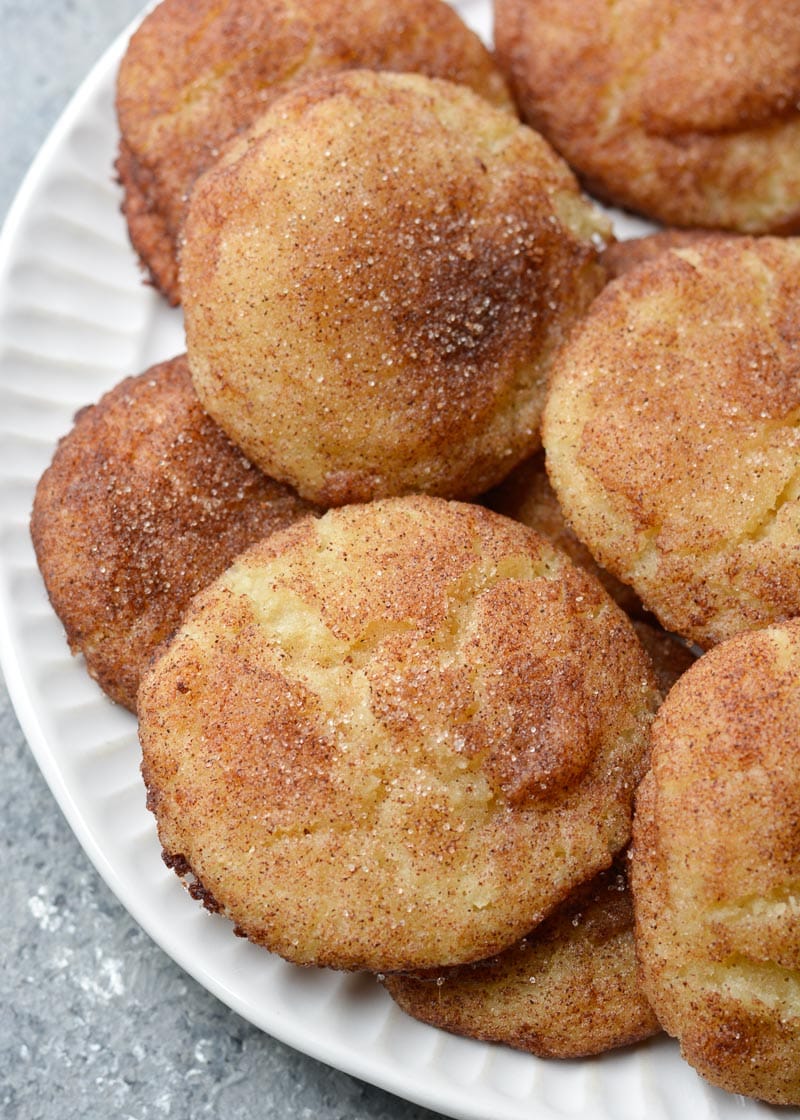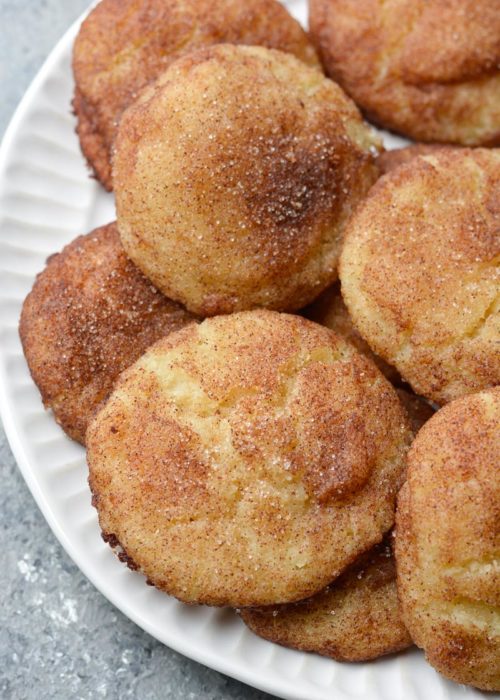 This Keto Snickerdoodle recipe makes 24 cookies at only 1.5 net carbs each! The warm cinnamon flavor and soft, chewy texture is an absolute favorite around here. *This recipe does need to chill overnight, so make sure to give yourself enough time!*
Meal Prep Tips:
Cajun Skillet –
This dish can be cooked entirely ahead of time (up to 3 days), but I think the cabbage is best fresh. To save time but still enjoy it at its best, you could cook the chicken and sausage, then store those in the fridge up to 3 days. When ready to serve, toss the meat back in the pan and then proceed with the butter, garlic, and cabbage. The cabbage could be chopped 2-3 days in advance and stored in the fridge as well.
Chicken & Fries –
The chicken can be cooked up to 3 days in advance then reheated under a broiler, in a pan, or in the microwave. The fries are best cooked fresh, but you could cut and bread the zucchini 1 day before serving. Store in the fridge covered, then bake as directed when ready to eat!
Cabbage Roll Soup –
This soup is wonderful up to 3 days after cooking, so it's a great option for meal prepping! It can even be frozen up to 4 months, so you could double the recipe and save half for dinner later. You can make it entirely on your prep day, store in the fridge, then reheat in a pot on the stove, in the microwave, or in a slow cooker.
Sausage & Green Beans –
This dish could be cooked in advance, then reheated when you're ready to serve. Instead of cooking the full 30 minutes, undercook by 5 minutes and store in the fridge (you could transfer to a covered dish or just cover the pan with aluminum foil and store in the fridge). When ready to serve, reheat on a pan at 400 degrees F for 10-15 minutes or until cooked through completely.
Fish & Broccoli –
I wouldn't recommend meal prepping this dish as it's best fresh. Luckily the entire dish takes 15 minutes, so it's easy to have dinner on the table quickly! You can chop the broccoli and store it covered in the fridge 2-3 days.
Week 21 – Easy Keto Meal Plan with Printable Shopping List (Click Here to Download)