These gluten free Red Velvet Cookies with Vanilla Cream Cheese Frosting are a quick and easy treat!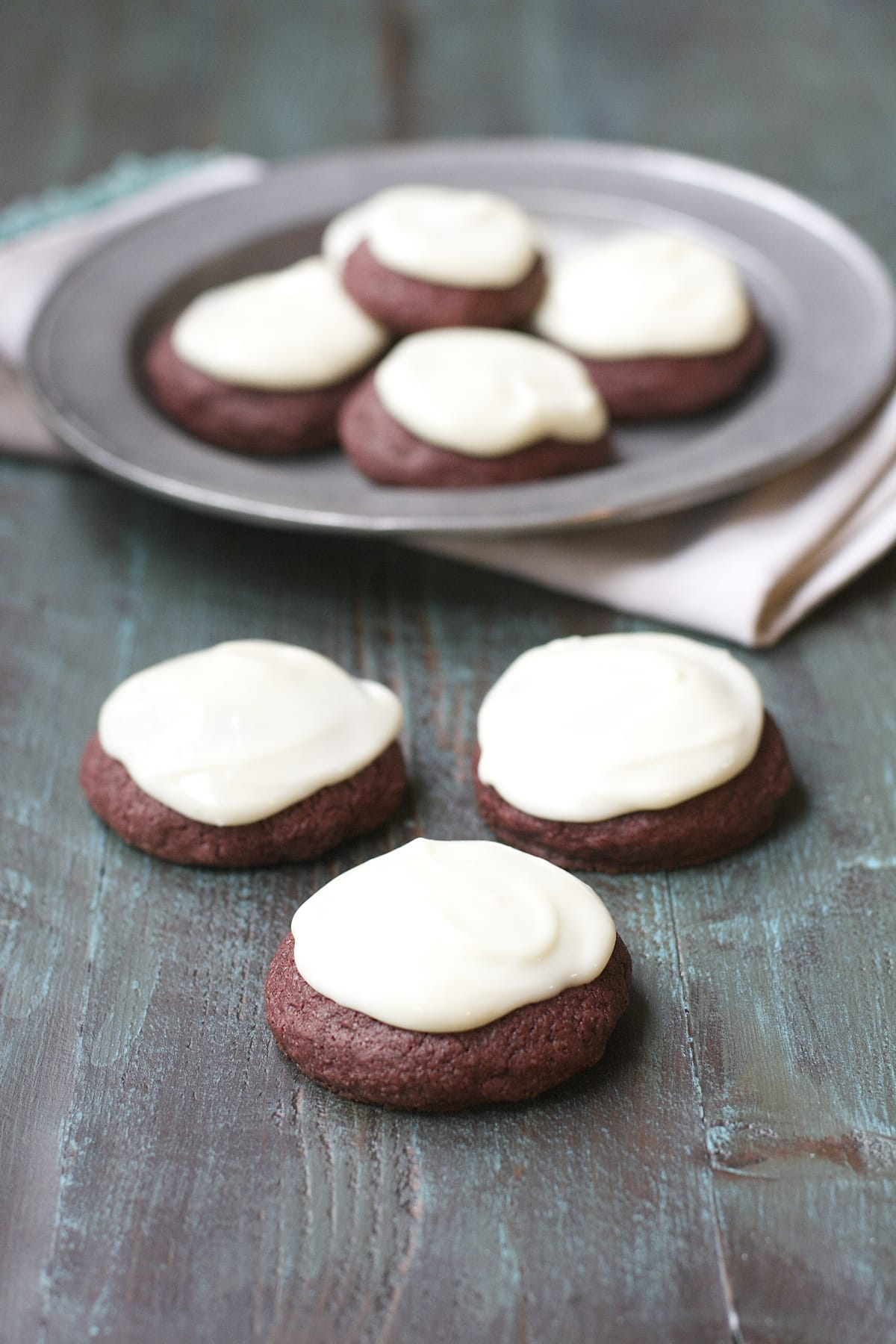 Well hey there! Did you get snowed in? I guess I jinxed myself because just last week I talked about how we never get any snow and just the idea of winter weather sends us Southerners into a tizzy. Well, it happened! A real honest to goodness snow! I can't even remember the last time we had several inches of perfectly fluffy, totally beautiful white snow. It looked just like a winter wonderland!
Our dogs were a little undecided on the snow at first but eventually they came around. Copper the lab just couldn't figure out what was all over the ground and Zink the Husky channeled his inner snow dog and rolled around in it for a good while. Thankfully Mr. Maebell had the weekend off so we spent some much needed down time. We did some organizing, some things for the store, and a whole lot of Netflix binging! It was a nice family snow weekend!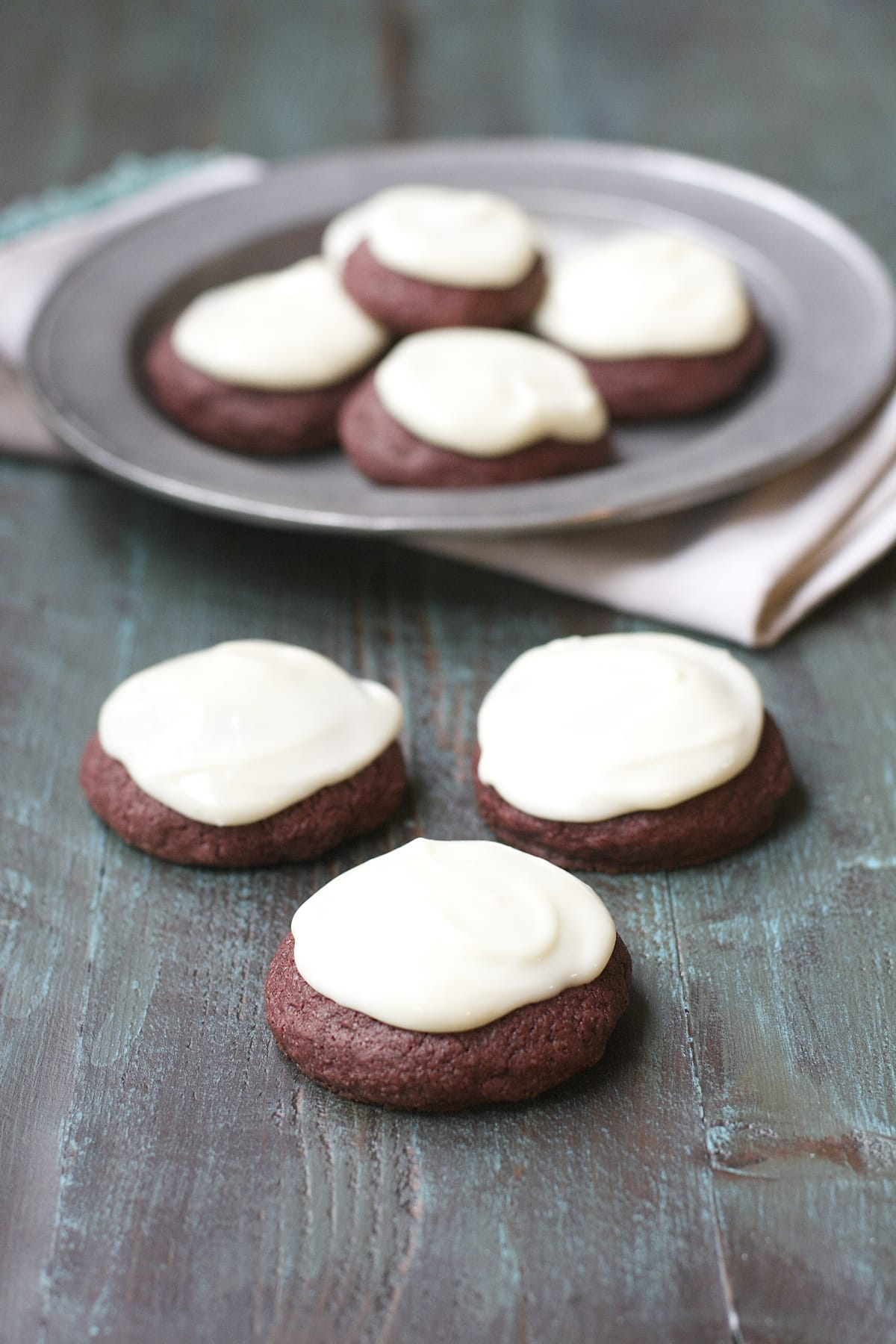 And what do you do when you are snowed in? You do a little baking of course! I, of course, did not plan ahead and get groceries for actual meals before the snow which meant we ate scrambled eggs and cereal for four days straight but I did have all of the ingredients to make these soft and fluffy Red Velvet Cookies with Vanilla Cream Cheese Icing. Priorities, right?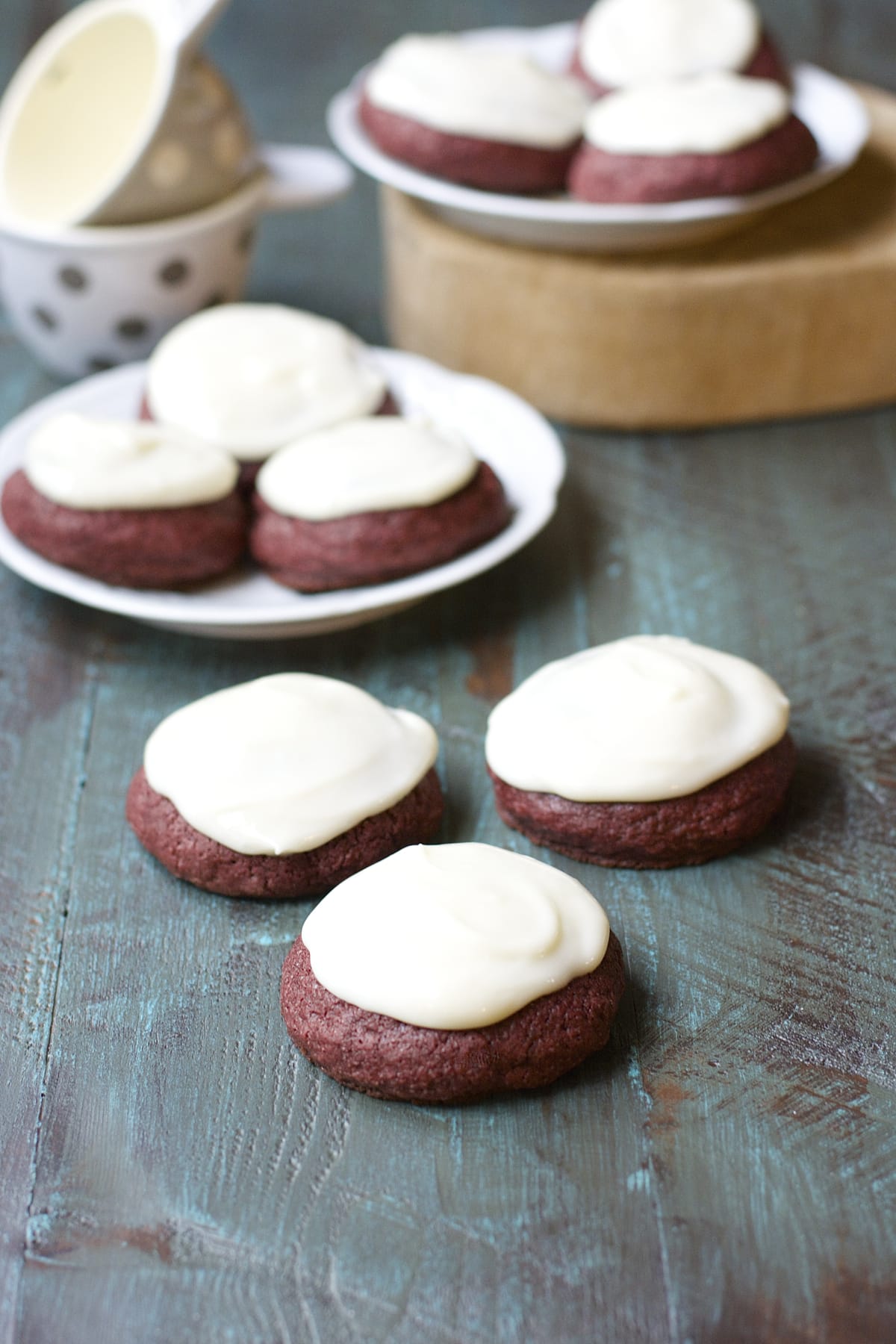 These cookies are made from a cake mix, like my Dark Chocolate Peppermint Cookies, which makes them super easy. They are dressed up with a little  cocoa powder and a healthy dose of vanilla to make them extra delicious! The frosting is your basic rich and creamy cream cheese frosting. These cookies make a great Valentine's Day treat! Or a really great "just because" dessert!
Follow me on Pinterest for more easy recipes!
This recipe was developed in partnership with Glutino. Glutino is a wonderful gluten free brand with tons of great products. To find baking mixes and other gluten free treats check them out here! Thank you for supporting brands that support Maebells!
 More Delicious Desserts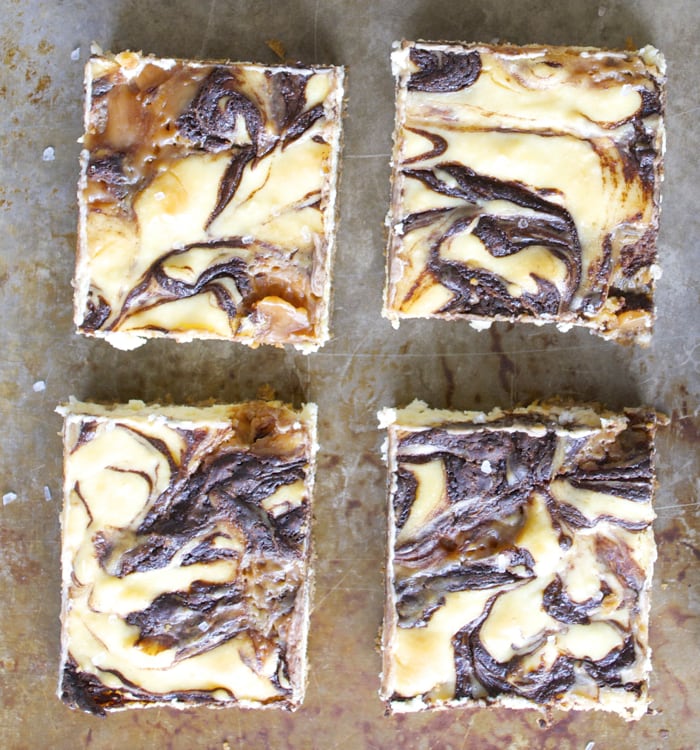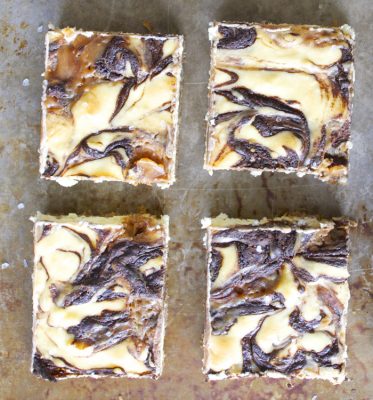 Salted Caramel Mocha Cheesecake Bars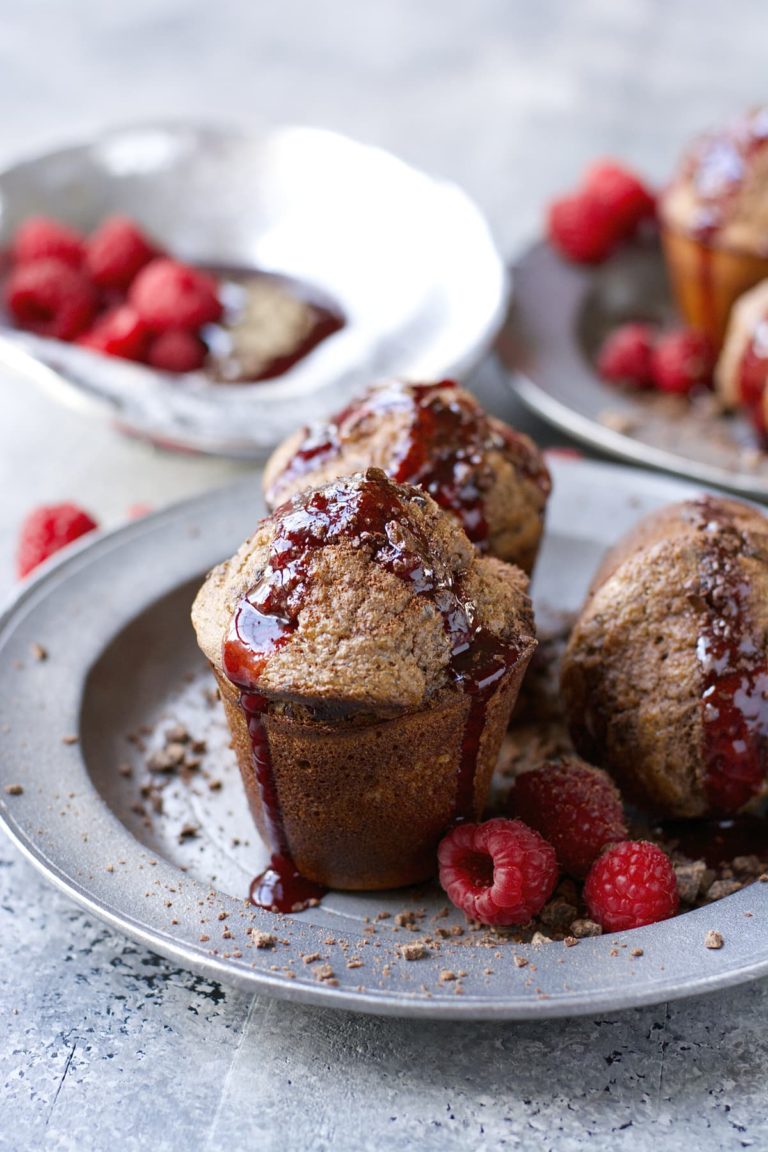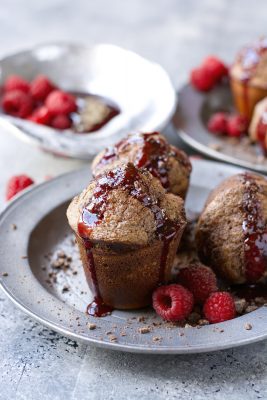 Dark Chocolate Popovers with Raspberry Syrup