This Keto Meal Plan has super easy low carb dinners for weeknight meals! Included is a printable shopping list, meal prep tips, and two keto drink recipes!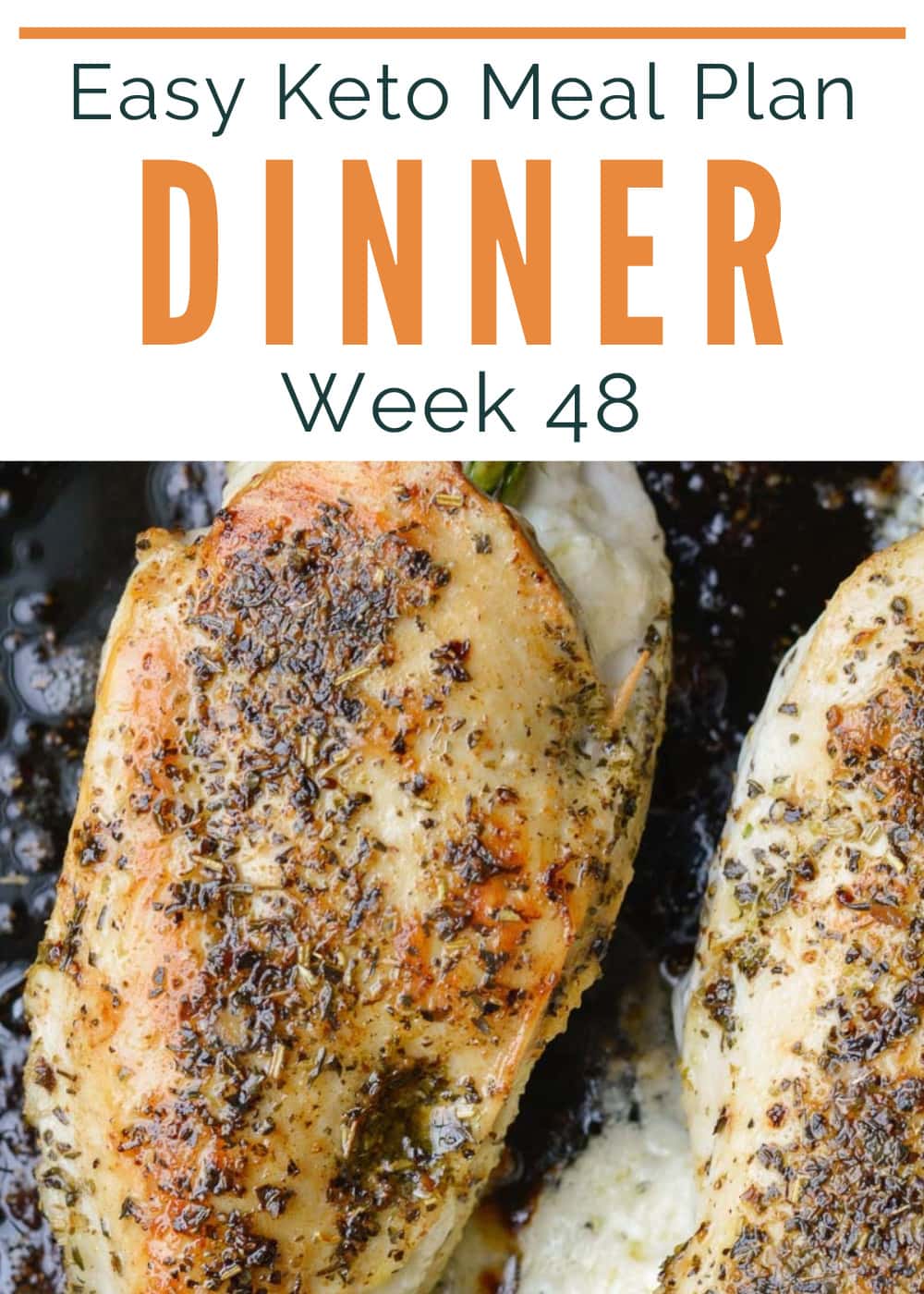 This week we're going SUPER easy! Mostly sheet pan dinners and one-pan meals means you spend less time and energy focusing on food and more time focusing on your family. As a bonus, I've got two amazing keto drink recipes, too! Enjoy your Iced Vanilla Chai to help you gear up for the day, then wind down with a delicious Keto Margarita in the evening.
I'm making keto as easy as possible… Just download the grocery list for all the ingredients you need for these dinners and bonus recipes! Click through to each individual recipe for a printable recipe card with net carbs and macros, then scroll to the bottom of this post for keto meal prep tips and a printable meal plan + grocery list!
If you're having trouble downloading the recipes or meal plan, check to make sure your ad blocker is turned off.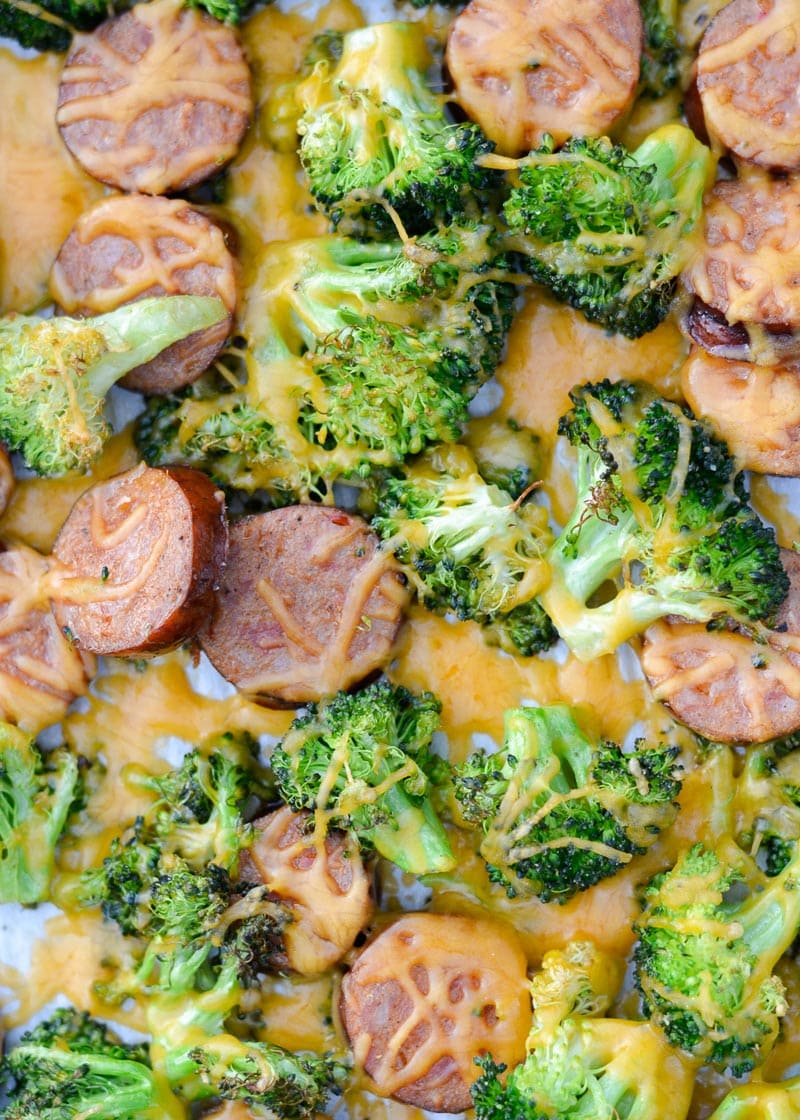 This Sausage Broccoli Cheddar Sheet Pan is ready in 30 minutes and only dirties one pan! This recipe makes 4 servings at 6.6 net carbs each. Side suggestion: Garlic Butter Mashed Cauliflower – 6 servings, 4.4 net carbs; The crispy broccoli edges are perfectly complemented by this smooth, delicious cauliflower mash.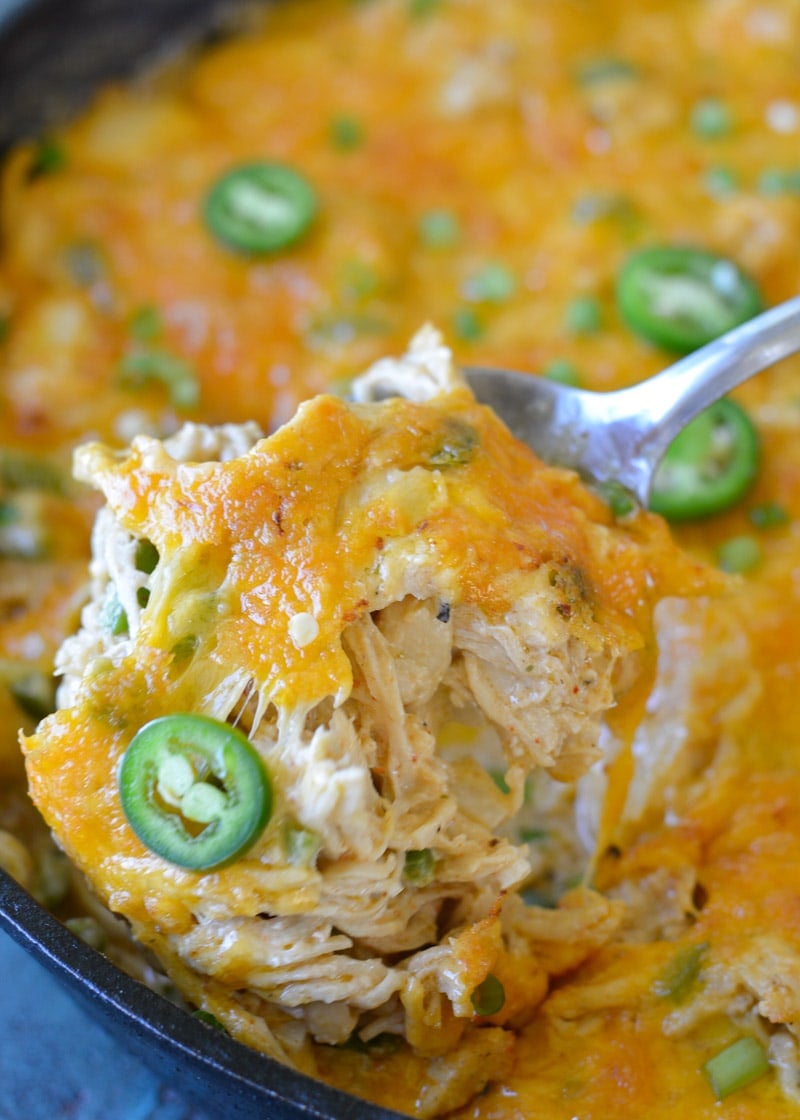 This Jalapeno Popper Chicken Skillet is a one-pan dish that's ready in 25 minutes! This recipe makes 6 servings at 2.9 net carbs each and is reheats wonderfully for leftover lunches. Side dish recommendation: Cilantro Lime Cauliflower Rice (4.1 net carbs) complements the flavors in this skillet and can be frozen for an easy meal prep, low-carb side.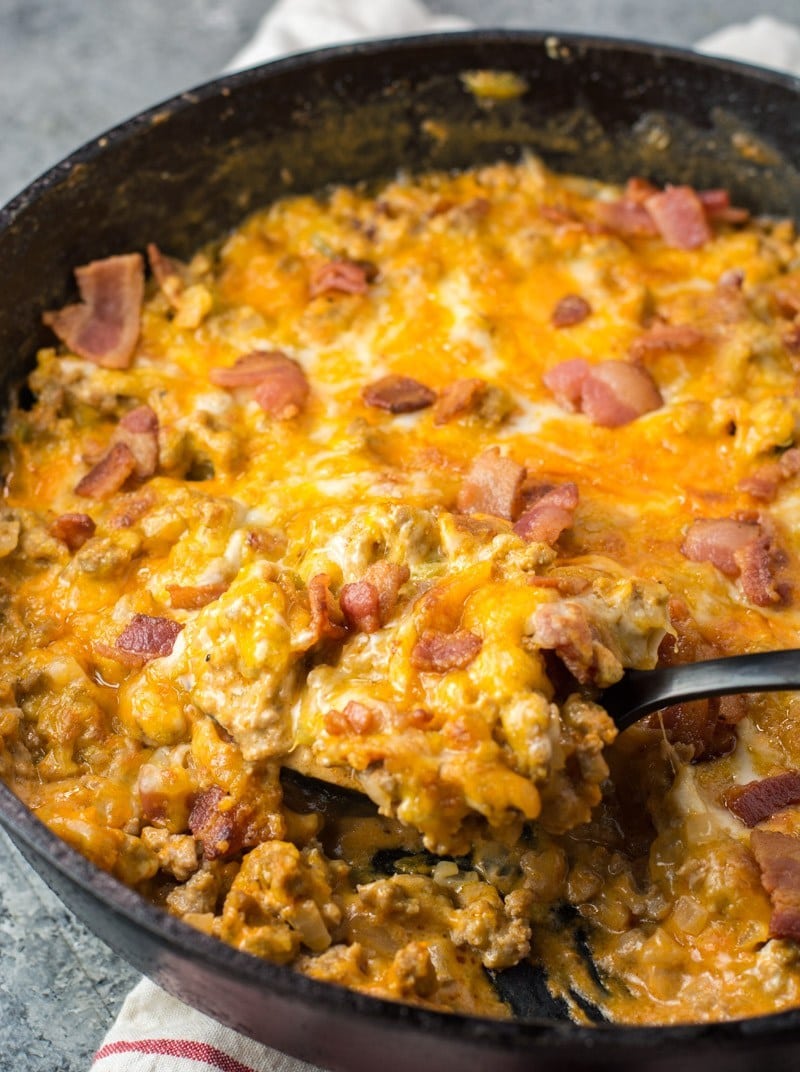 This Bacon Cheeseburger Casserole Skillet is perfect for meal prepping and is ready in 20 minutes! This recipe makes 4 servings at 4.8 net carbs each. Side suggestion: Bacon Cheddar Cauliflower Tots – 4 servings (9 tots each), 6.1 net carbs; These are the perfect kid-friendly side dish to serve with the burger flavors!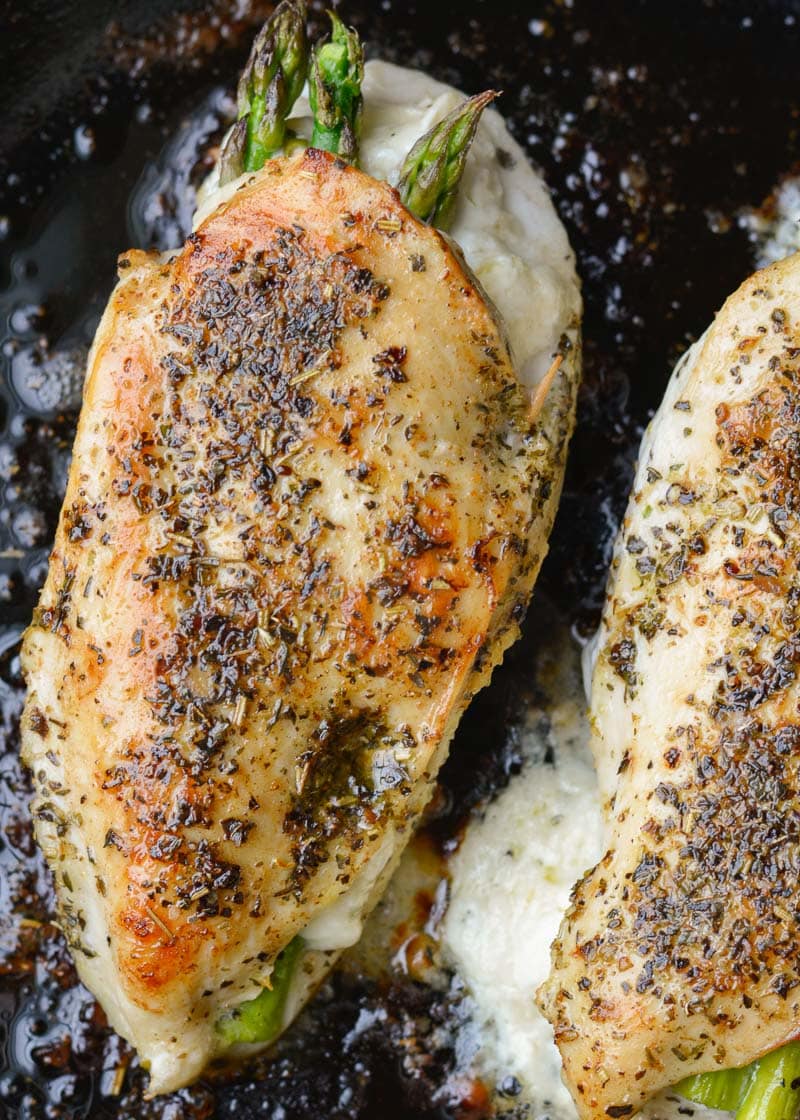 This Asparagus Stuffed Chicken is an impressive but easy dinner that even picky eaters will love! This recipe makes 4 servings, just 2.2 net carbs each. Side suggestion: Bacon Cheddar Roasted Cauliflower – 4 servings, 4.2 net carbs; These crispy, cheesy cauliflower bites are perfect with the tender chicken!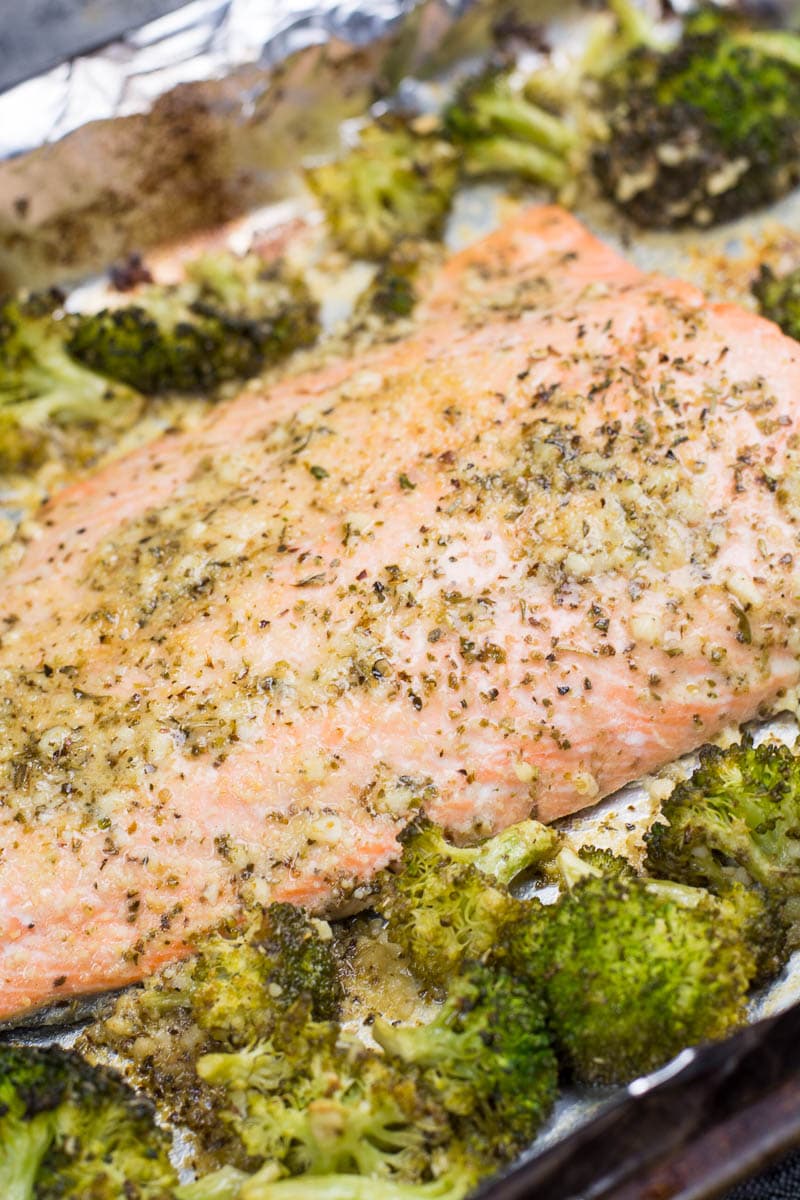 This Keto Salmon and Broccoli Sheet Pan is perfect for a weeknight when you don't want a lot of fuss! It's ready in 25 minutes and only dirties one pan! This recipe makes 4 servings, just 5 net carbs each! Side suggestion: Keto Cheddar Garlic Biscuits – 22 biscuits, 1.9 net carbs each; These are easy to meal prep and freeze for later meals, and they are a great Red Lobster copycat!
This Iced Vanilla Chai is the perfect tasty start to your day! You can use a store-bought simple syrup, or see the Keto Margarita post to make your own sugar-free (and sugar alcohol free) simple syrup instead. This mocha recipe makes 1 drink for only 1 net carb!
This Keto Margarita is absolutely delicious! Using this liquid monk fruit sweetener, you can make an easy sugar-free simple syrup (no sugar alcohols, either!). This keto margarita recipe makes 1 12-ounce drink, just 1.4 net carbs each. While you can make the simple syrup and juice your limes ahead of time, it's best to serve your margaritas fresh (works for frozen or on the rocks).
Keto Meal Prep Tips:
This is easily meal prepped. Just bake, store in the fridge up to 3-4 days, then reheat in the oven when ready to serve. If you're worried it'll brown too much, cover with foil… But I really love the crispy bits, so I try to keep it uncovered if possible.
This recipe uses cooked, shredded chicken, so the first step for meal prepping would be to either cook and shred chicken your chicken. Leave 4 small-to-medium chicken breasts for Thursday's stuffed chicken recipe. Cooked chicken can be stored 3-4 days in the fridge or up to 6 months in the freezer.
You can easily make this chicken skillet ahead of time, allow it to cool, then store it in the fridge up to 3 days. To reheat, simply cover and warm on low on the stove OR cover and bake at 350 degrees, checking temperature every 5 minutes.
This skillet works well as a meal prep recipe. You can make it entirely, store in the fridge 3-4 days, then reheat covered on the stove or covered in the oven (if you used an oven-safe skillet). I think the shredded cheese has the best texture if you don't add it until ready to reheat and serve.
This stuffed chicken is easy to meal prep! You can make the filling ahead of time and butterfly the chicken, then store them separately in the fridge up to 3 days. When ready to serve, just fill and bake! You can cook it ahead of time as well, then store in the fridge up to 3 days. To reheat, bake until warmed throughout.
I usually only pre-chop the broccoli to meal prep this, then I cook the whole sheet pan fresh when I'm ready to serve. If you choose to cook beforehand, I recommend sprinkling a touch of water over the salmon, covering, and then baking on 325 for 5-10 minutes or until warmed through. To keep broccoli crispy, you could reheat it uncovered or in the air fryer.