Download the free Easy Keto Meal Plan and shopping list for 5 flavorful keto dinners PLUS an easy bonus low-carb cookie recipe for dessert! Side suggestions and keto meal prep tips are included.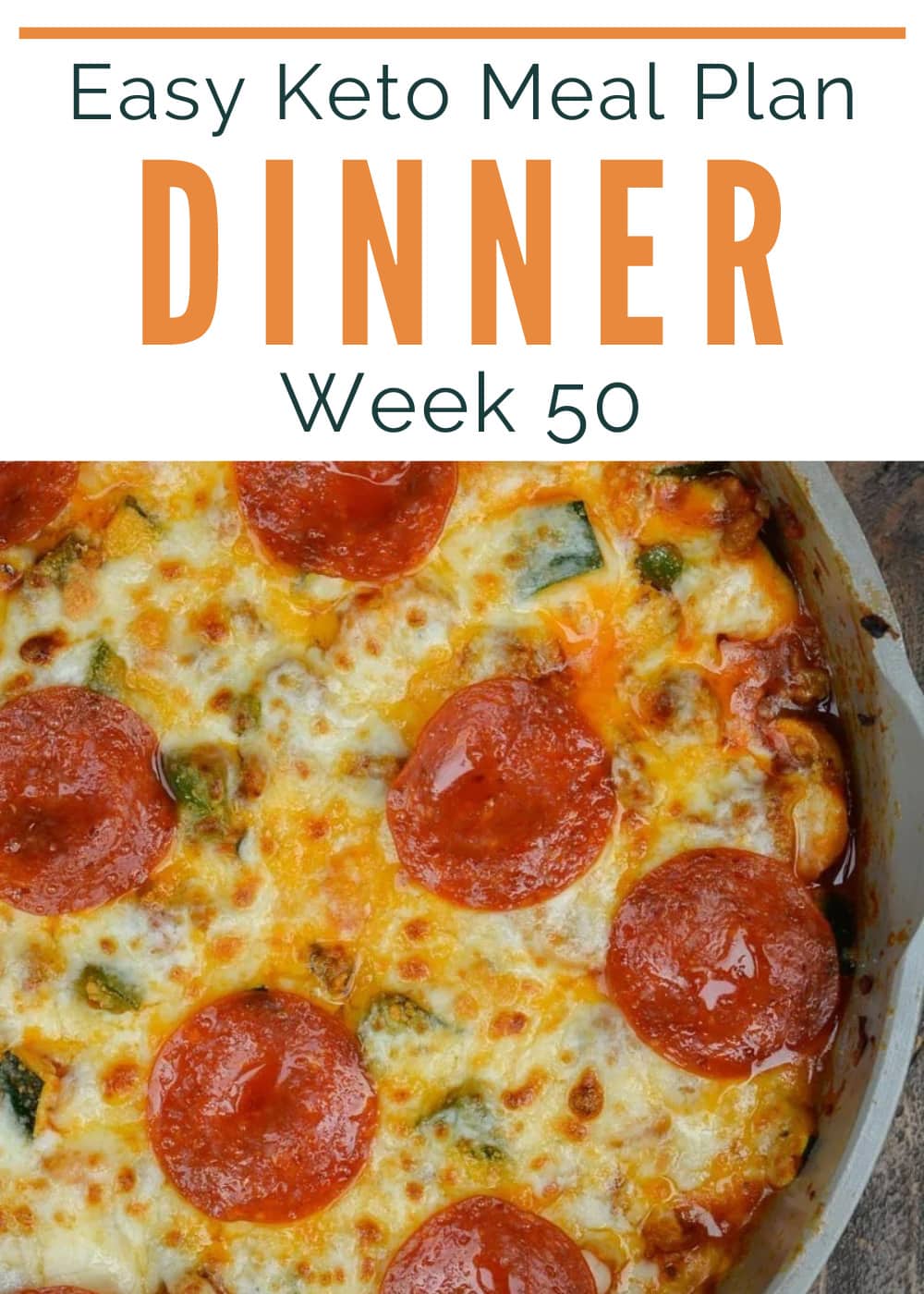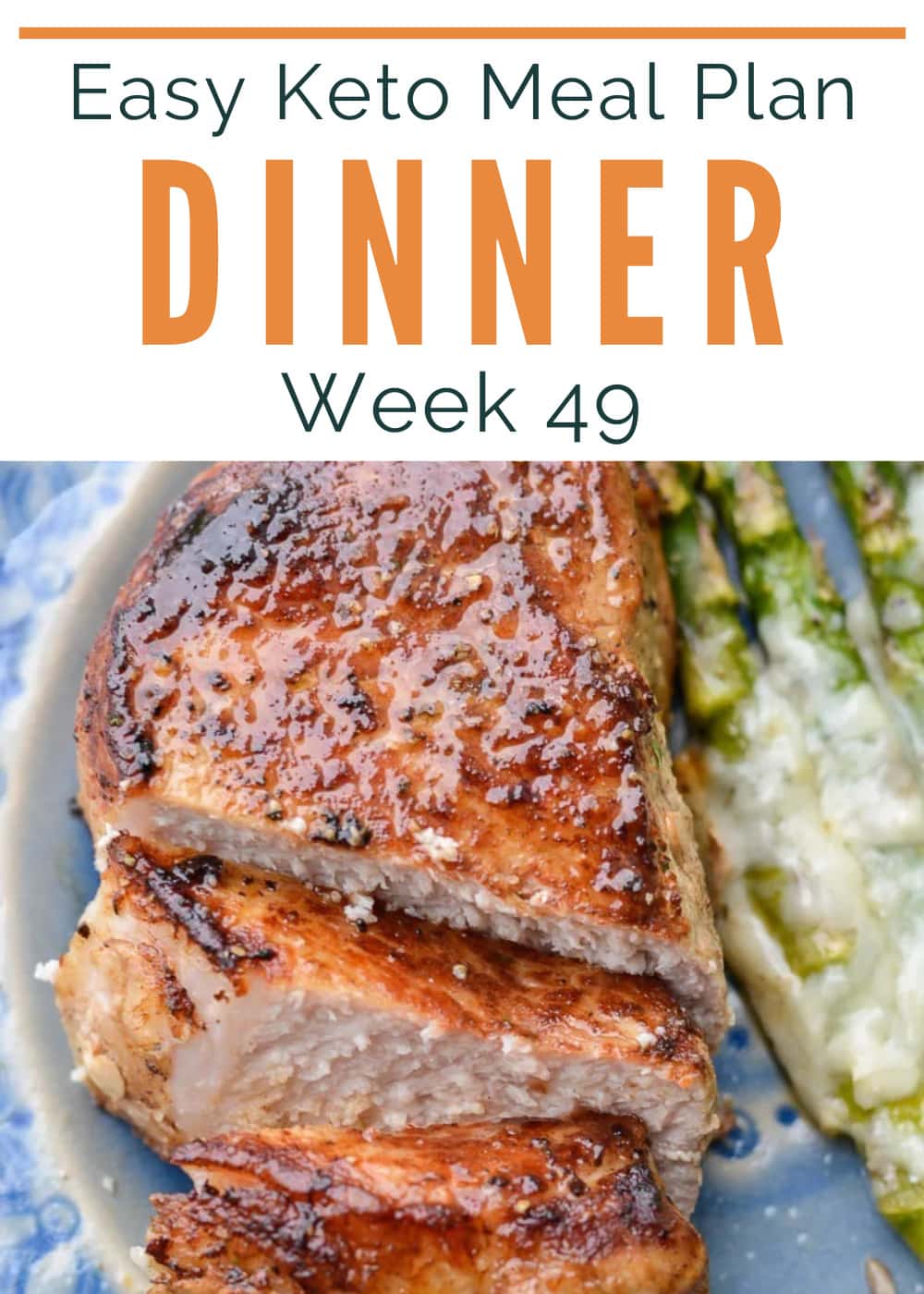 This week the one pan meal is the star! Less prep and fewer dishes means you spend less time and energy focusing on food and more time focusing on your family and what you love. As a bonus, I added a delicious keto cookie recipe, too — Keto Butterscotch Cookies! If you're not a big fan of butterscotch, easily make these Keto Chocolate Chip Cookies… Just swap out the sugar free butterscotch chips for pecans in the grocery list!
I'm making keto as easy as possible… Just download the grocery list for all the ingredients you need for these dinners and bonus recipes! Click through to each individual recipe for a printable recipe card with net carbs and macros, then scroll to the bottom of this post for keto meal prep tips and a printable meal plan + grocery list!
If you're having trouble downloading the recipes or meal plan, check to make sure your ad blocker is turned off.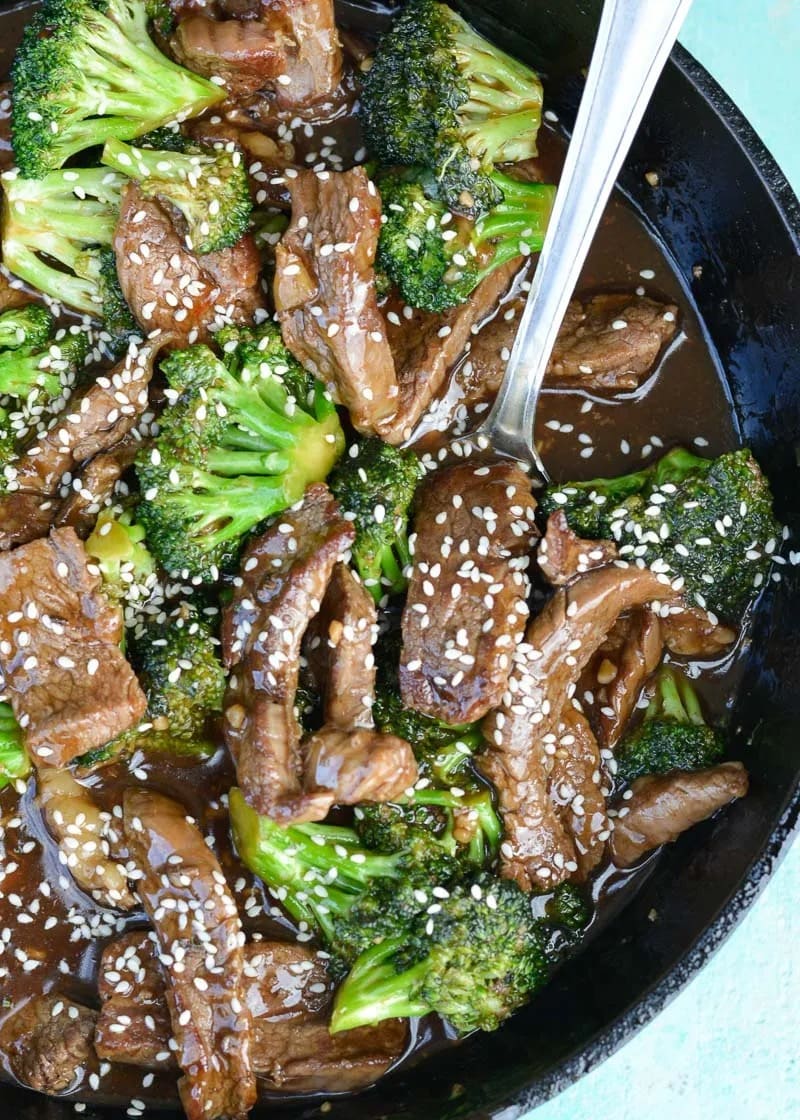 This Keto Beef and Broccoli is super filling and is ready in less than 30 minutes! This recipe makes 6 servings, 4.9 net carbs each. I rarely serve a side dish with this because we get full off of it so quickly, but this would be great served with a plain cauliflower rice (about 3 net carbs per cup)!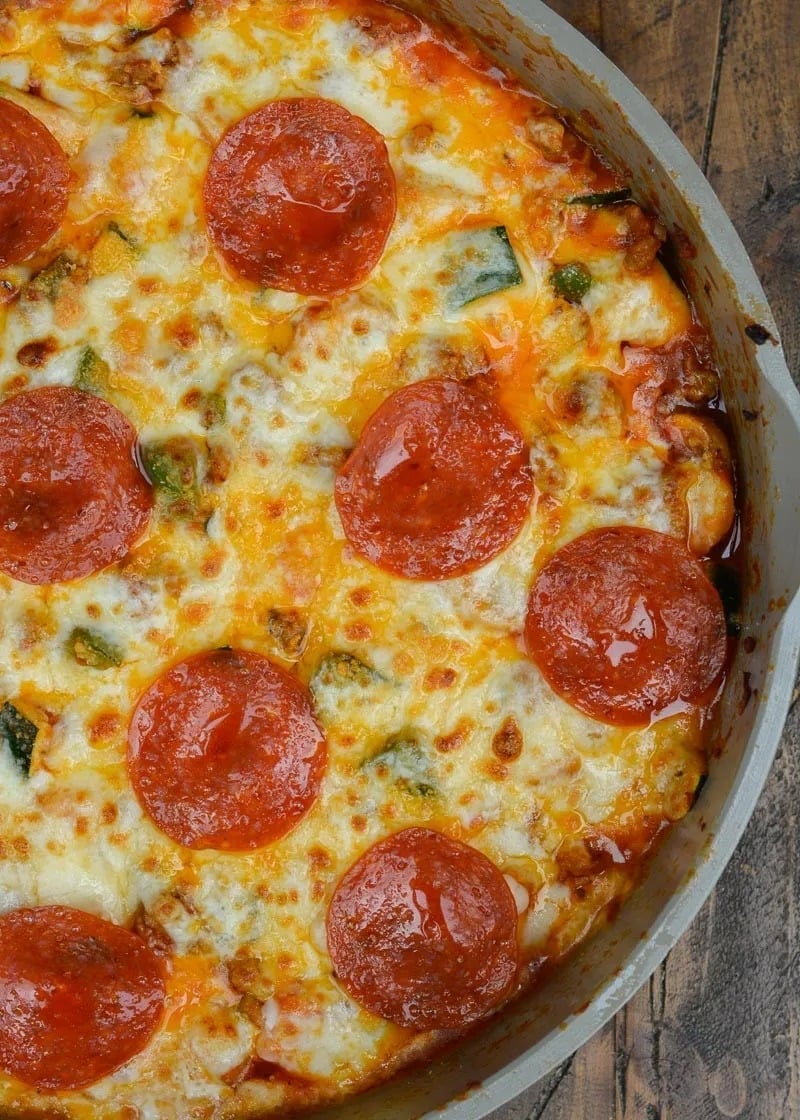 This new Pizza Skillet is unbelievably tasty AND packs a big nutritional punch with all of the vegetables! This recipe makes 4 servings, 5.9 net carbs each. Side suggestion: Cheesy Keto Zucchini Breadsticks – 12 breadsticks, 1.9 net carbs each; I just love pairing these with all of our pizza dishes because the flavors work so well together! Plus, I love when I can add another vegetable in "bread" form!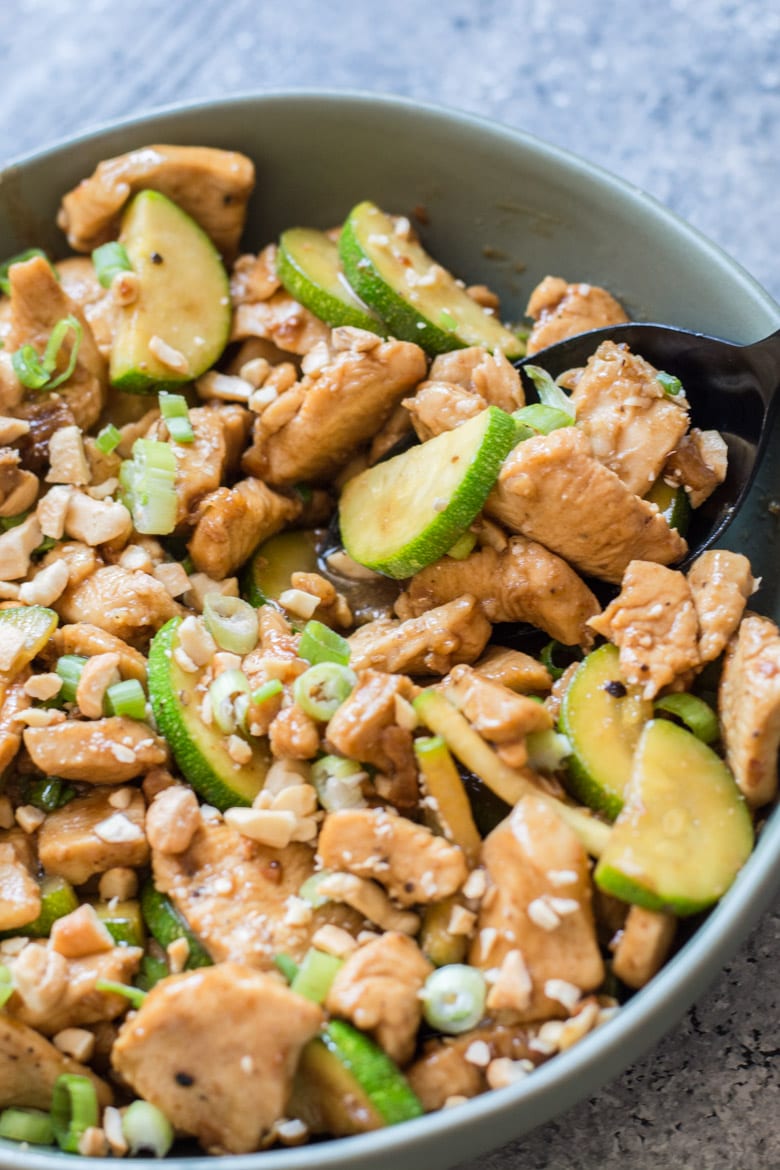 This Sesame Chicken Stir Fry has an amazingly delicious sauce, and it all comes together so easily! Ready in just 25 minutes, this recipe makes 4 servings at 1.8 net carbs each. Side suggestion: Spaghetti Squash – 7.8 net carbs for a full cup, 3.9 for a half cup; I love to add some spaghetti squash noodles in my stir fry to bulk it up a bit!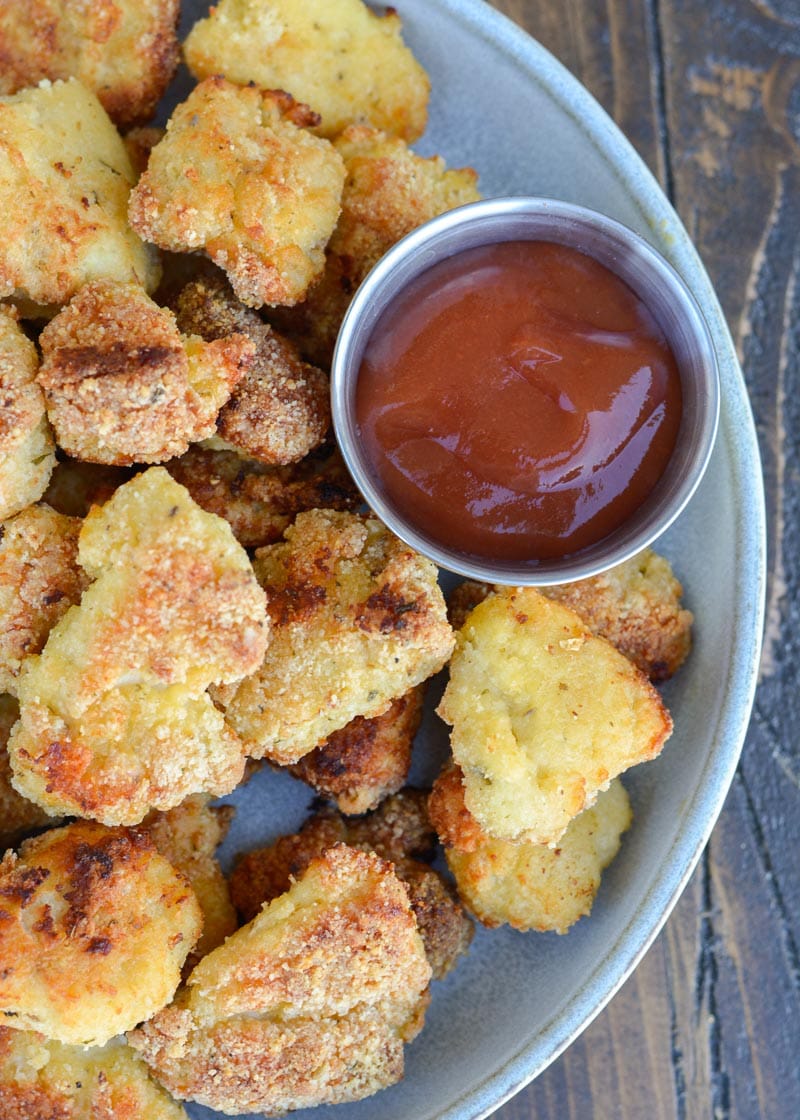 These Keto Chicken Nuggets are delicious enough for adults but great for kids, too! This recipe makes 5 servings of 8 nuggets, 3.2 net carbs per serving. Side suggestion: Broccoli Cheddar Muffins – 12 muffins, 1.6 net carbs each; These add a cheesy dose of vegetables and are perfect for a keto kid-friendly meal!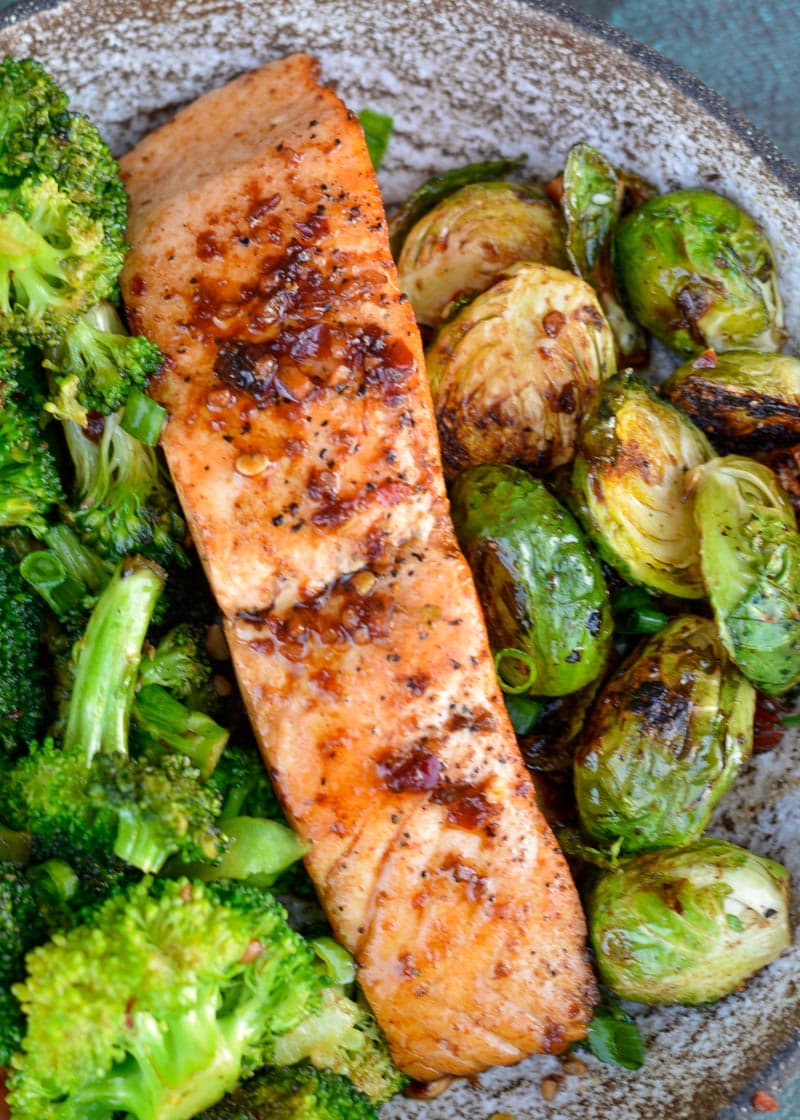 This beautiful and tasty Asian Salmon is ready in just 20 minutes… Perfect for the end of the week exhaustion! This recipe makes 4 servings, just 2 net carbs each. Side suggestion: Air Fryer Brussels Sprouts – 4 servings, 6.4 net carbs each; These get perfectly crispy and flavorful. Plus, the sauce would be super complementary to the salmon!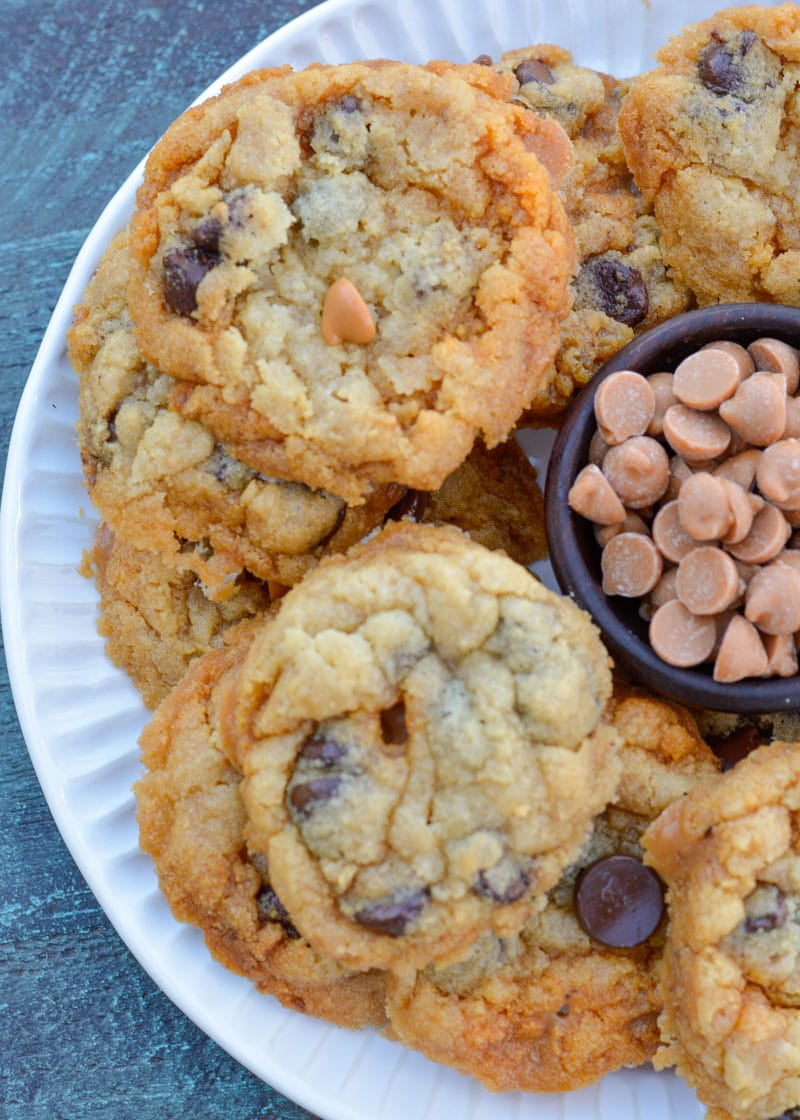 We love these Keto Butterscotch Cookies! They're packed full of dark chocolate chips and butterscotch chips for a delicious low-carb sweet treat. This recipe makes 28 cookies, just 2.4 net carbs each. Don't forget, you have to chill the cookie dough, so it's best to meal prep these. Store the cookie dough in the fridge up to 3 days before baking. They're freezable for longer-term storage, too!
P.S. If you're not a big fan of butterscotch, easily make these Keto Chocolate Chip Cookies… Just swap out the sugar free butterscotch chips for pecans in the grocery list!
Keto Meal Prep Tips:
The sauce makes this dish excellent for meal prepping. You could make the entire dish ahead of time, then store it in an airtight container in the fridge for up to 3 days. Reheat the full meal by tossing it back into the skillet and letting it simmer on medium low until it's warmed throughout. If it's thickened up too much, just add a tablespoon of water. (Tip: If you're making ahead and refrigerating until serving, you can most likely skip the xanthan gum since it will thicken on its own in the fridge)
If you prefer to make this fresh but still want to save time, you can slice your steak, cut your broccoli florets, and mix up you sauce ingredients and store in the fridge (meat and veggie will be fine for 2 days, but the sauce will stay good for about a week). You'll have dinner on the table in no time!
This is great for meal prep–Making this dish ahead of time and allowing it to sit in the fridge up to 3 days really lets the vegetables soak up that delicious marinara flavor and Italian seasoning! If making ahead of time, I do not add the cheese and broil… I save that for when reheating. So to reheat the entire dish, I pour it back into the skillet, allow it to come to a simmer for a few minutes (adding a tablespoon of water if it looks like it's thickened more than I like), then top with cheese and broil.
If reheating individual portions, you can simply microwave in 30-second intervals until warmed throughout!
This recipe is easy to make ahead of time, then can be stored in the fridge up to 3 days before serving. The delicious sesame sauce will keep the chicken from drying out when reheating. It's great for leftover lunches (just microwave individual portions in 30-second increments until warmed throughout) or for a meal prep dinner (reheat in a skillet on the stove or in the oven).
These chicken nuggets can be made ahead of time and refrigerated or frozen. You can cut and bread the nuggets then refrigerate for a day before cooking or freeze on a baking sheet for 1-2 hours, then transfer to a freezer bag up to 6 months. If cooking from frozen, just add a few minutes and check the temperature to make sure they are finished.
You can store cooked nuggets in the fridge up to 3 days or freeze up to 4 months. Reheat in the oven or air fryer until warmed throughout. You can also microwave, but the nuggets lose some crispiness.
As I say with most seafood, I don't make this recipe ahead of time. I do often make the sauce 1-2 days ahead of time, then let it sit in the fridge as the salmon thaws. This way I can get to cooking nearly immediately after getting home!