Fruit Spice Tea combined orange, pineapple, and pomegranate juice with spices for the perfect winter tea!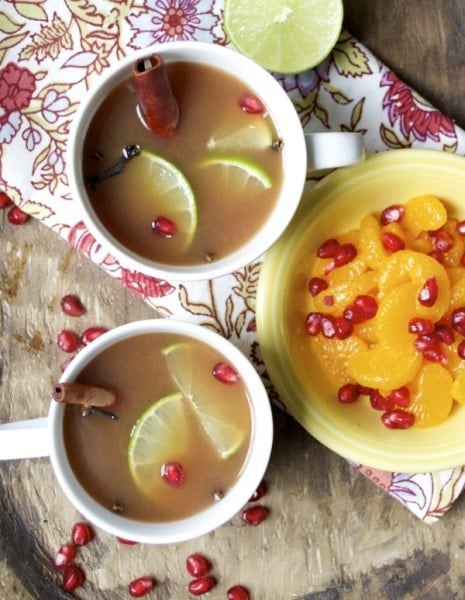 Last night was a low of 4 degrees. Now, I know you folks to the North of me that have been living in un Godly temperatures for weeks now are scoffing at a measly 4 degrees, but let me tell you. I am from the South, we are built to withstand humidity, not cold.
The schools actually closed here because it was too cold. Not because of snow, ice, or anything else. Just because it is too freaking cold to go outside.
So I am doing whatever I can to keep our little home and all the bodies in it warm. That includes making boatloads of Spice Tea.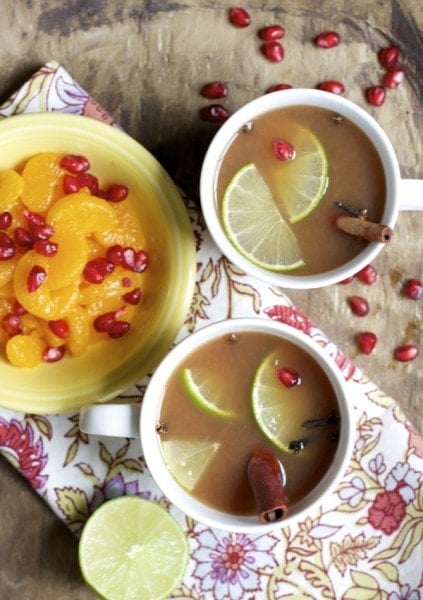 Now my absolute favorite spice tea ever is this Cranberry Pineapple Spice Tea. It is amazing and it would be hard for anything to beat it, but this Fruit Spice Tea comes awfully close. It is a combination of pineapple, orange, and pomegranate juice simmered with cinnamon sticks, cloves and of course, tea bags.
In my mind this was going to be a really beautiful color and I was going to float some pomegranate seeds and mandarin oranges to make it really festive. But the thing is when you combine orange, yellow and purple juices together with cinnamon cloves you get brown juice. So while the flavor is fantastic, the color is not really what I had in mind. Then when I went to add the oranges and pomegranate they sunk right to the bottom.
Oops.
Doesn't science know it needs to to cooperate when food bloggers are trying to garnish their dishes?! Sheesh!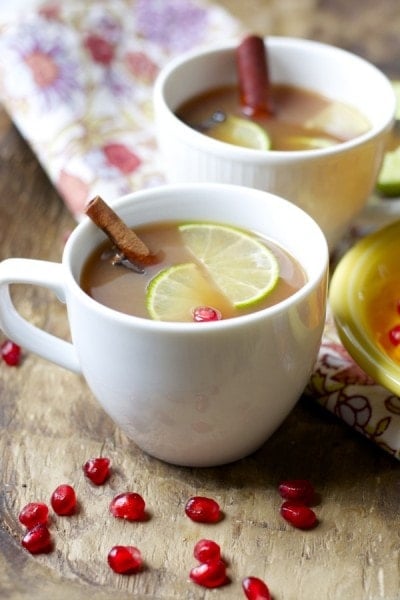 Nevertheless! This warm, soul soothing tea that is just what you need on a cold day.

 More Chilly Day Beverages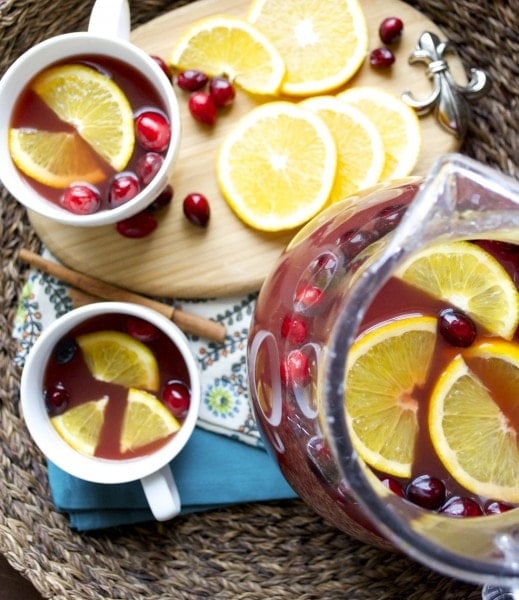 Warm Cranberry Pineapple Spice Tea, is full of cranberry and pineapple juice and simmered with spices!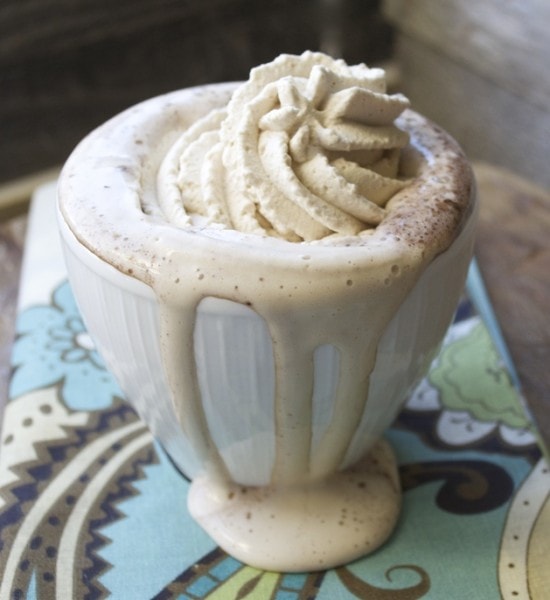 This dreamy Dark Chocolate Cocoa with Espresso Whipped Cream is a family favorite in our house!