Grilling season is kind of a big deal around here.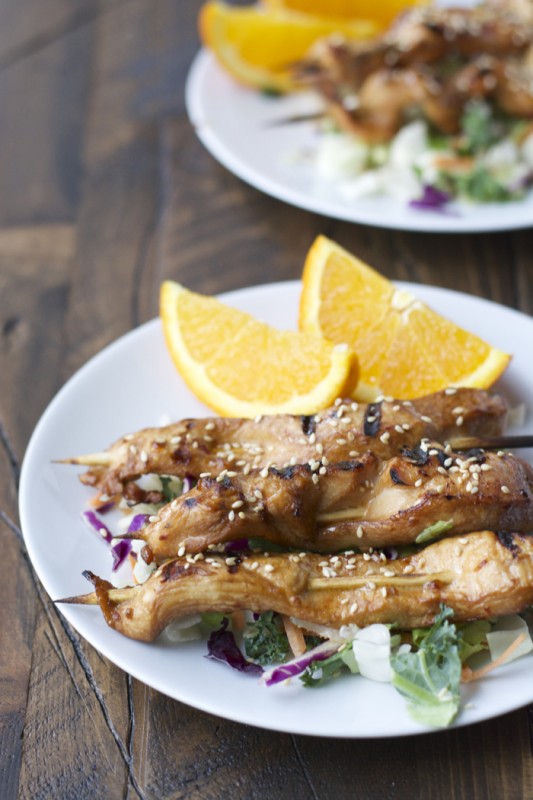 It means one thing, Mr. Maebell takes over the kitchen. Or I guess it is really the grill, but you know what I mean. Generally he doesn't cook, like at all. Which isn't actually his fault…I have muttered the words "please get out of my kitchen" a few more times than I would care to admit.
So, for the most part he just lets me do my thing. But that all changes when the sun comes out and he breaks out the grill. Dinner is his domain. And I am happy to hand it over.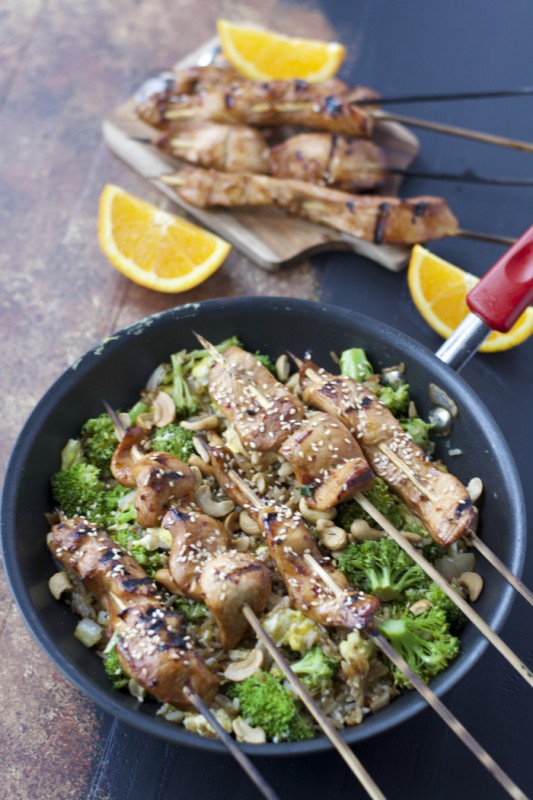 I have been on such an orange kick lately (understatement of the year) and I really wanted to come up with a good citrus based marinade. I actually tried several different things, an Asian inspired marinade, a orange marinade paired with Mexican spices like cumin and cilantro, and a rather unfortunate orange-mustard-honey concoction that won't be making an appearance on this blog.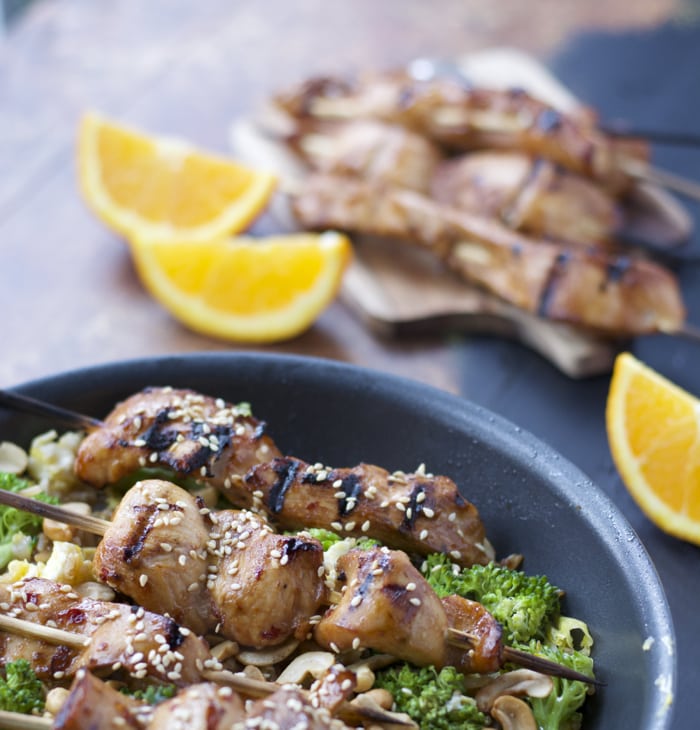 This Asian inspired marinade was definitely my favorite. It has a hint of sweetness from the honey and orange juice, a little kick from the soy sauce and garlic, and the toasted sesame oil mellows it all out. I cut the chicken breast into thin strips and marinaded it for about 8 hours, then threaded it onto skewers and grilled them, then sprinkled some sesame seeds on top. This was perfect for an easy, healthy dinner, and it was totally different from your basic, run of the mill chicken dinners.
I served this with a basic veggie fried rice but it would also work really well with this Lo Mein or this Kale and Red Pepper Fried Rice.