These Orange Sesame Chicken Skewers are loaded with sweet and spicy Asian flavor! Pair with grilled orange wedges for a real treat!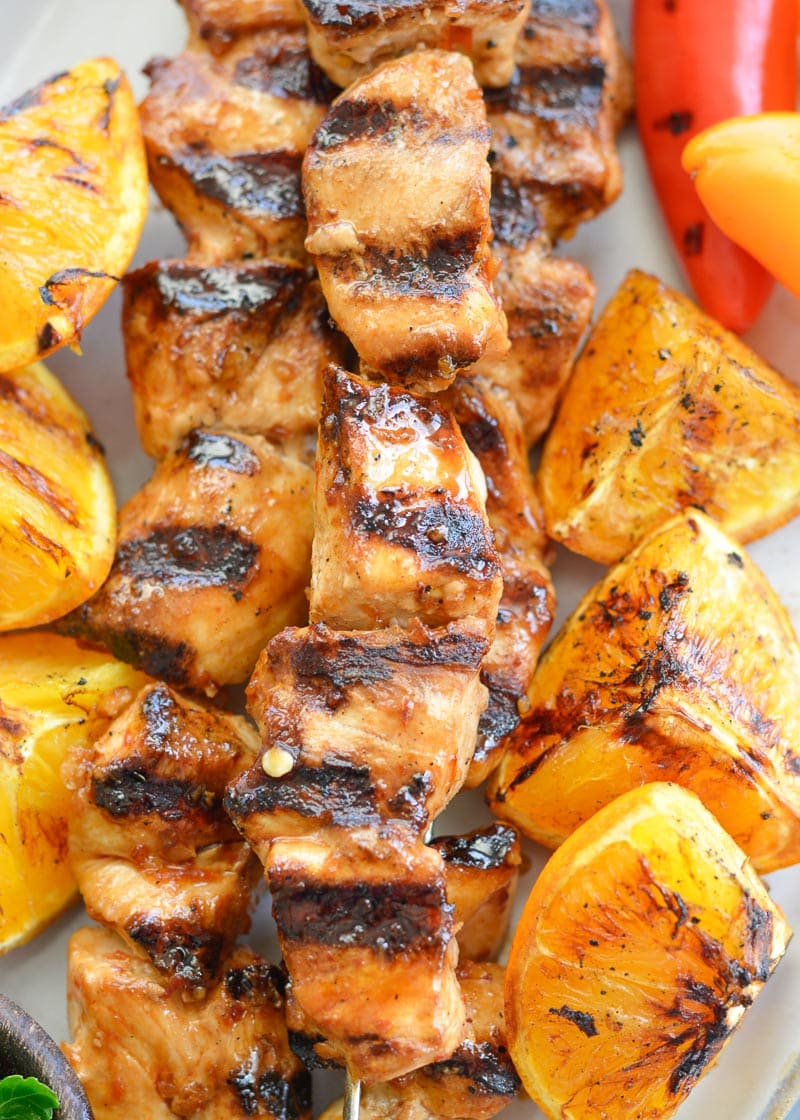 Grilling season is kind of a big deal around here. It means one thing, Mr. Maebell takes over the kitchen. Or I guess it is really the grill, but you know what I mean. Generally, he doesn't cook, like at all. Which isn't actually his fault…I have muttered the words "please get out of my kitchen" a few more times than I would care to admit.
So, for the most part, he just lets me do my thing. But that all changes when the sun comes out and he breaks out the grill. Dinner is his domain. And I am happy to hand it over. Today I'm sharing one of Mr. Maebells favorite easy dinner recipes, Orange-Sesame Chicken Skewers.
Ingredients for Orange-Sesame Chicken Skewers
Chicken
Orange juice
Soy sauce – LaChoy is gluten-free!
Minced Garlic
Ginger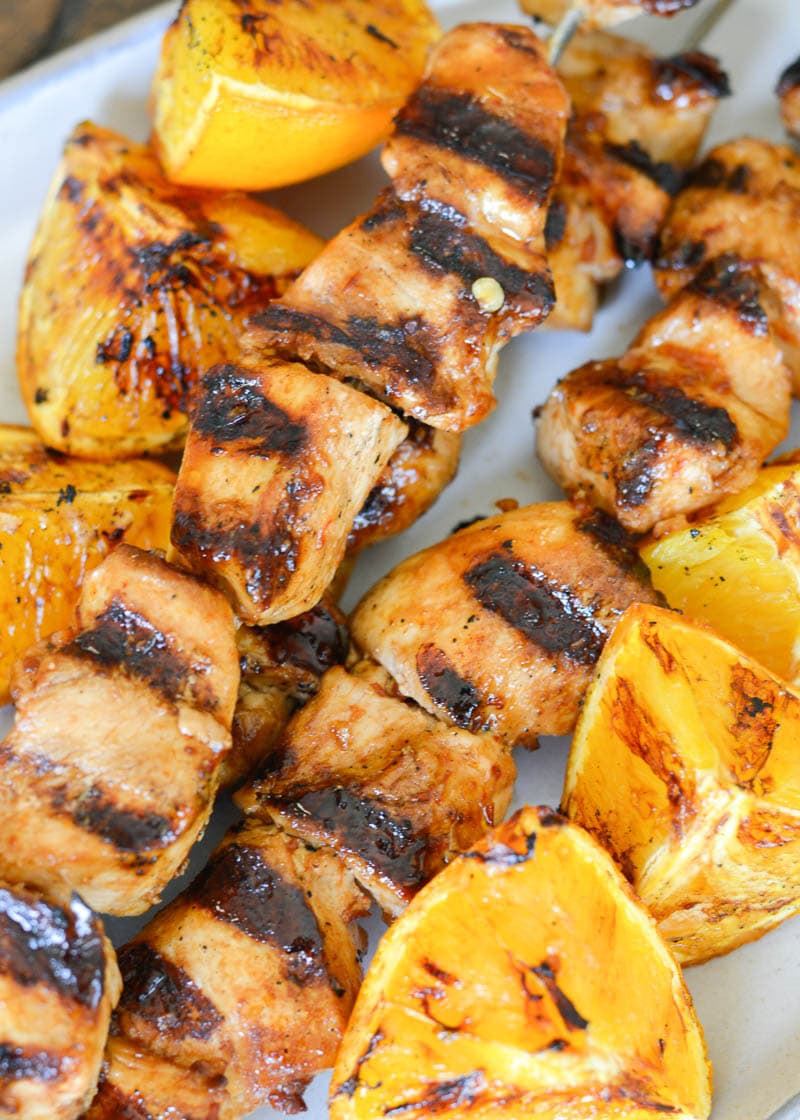 How to make Grilled Orange Chicken
To begin, whisk the orange sesame marinade ingredients together until smooth. I like to remove about half of the marinade to use later for basting when grilling the skewers. Add the uncooked, cubed chicken to the bowl of marinade and stir until completely coated. Cover and chill for at least one hour or up to 24 hours.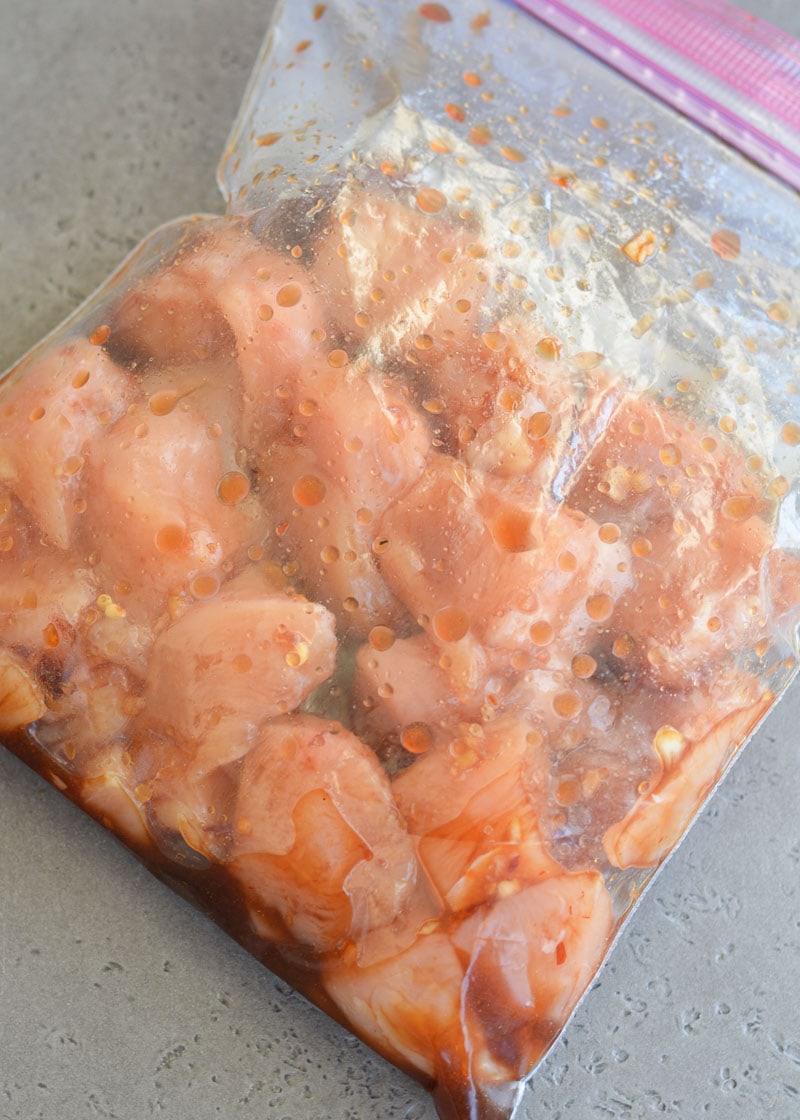 When ready to cook assemble the skewers and heat a grill to medium-high heat (about 400 degrees). Grill each side for about 3-4 minutes, basting occasionally for maximum flavor.
How Long do you Marinate Chicken?
For maximum flavor, I recommend marinating chicken for up to 24 hours however only marinating your chicken for 1 hour will still result in delicious and flavorful chicken.
I would advise you not to marinade the chicken longer than 24 hours due to the citrus in the marinade. Citrus can compromise the texture of the meat if it is marinaded too long.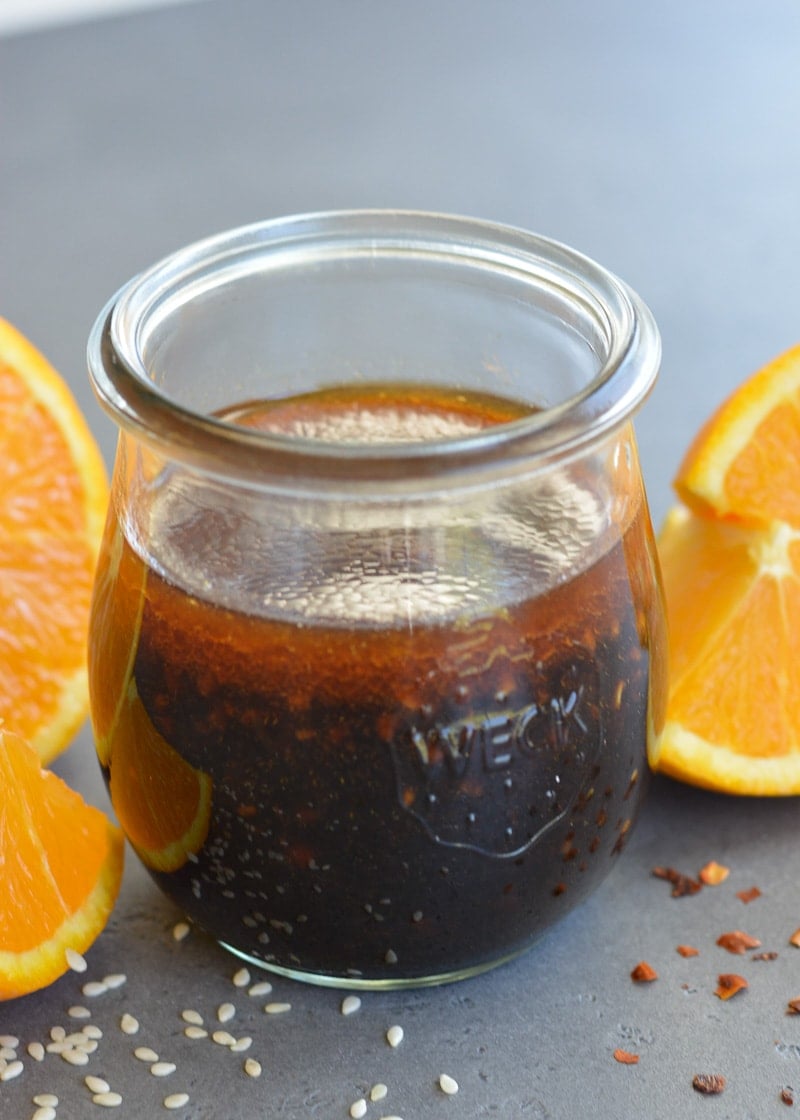 Can I Use Different Proteins?
Absolutely! The orange sesame sauce pairs perfectly with a range of proteins. Besides the chicken, you could also use:
Shrimp
Steak
Salmon
Pork, cut into strips like this recipe
If you'd like to add some vegetables to the skewers that works too. Zucchini or bell pepper compliment the flavors in this dish nicely.
Is Orange Chicken low carb?
Orange juice is typically considered off limits for a true keto diet. However this recipe uses a small amount of freshly squeezed orange juice (no extra sugar added) and it is only in the marinade, which is discarded. I would consider this recipe okay for those following a keto diet, but of course use your own judgement.
This recipe for Orange Sesame Chicken is low carb and keto-friendly in my book because it is under 4 net carbs for 2 skewers of chicken.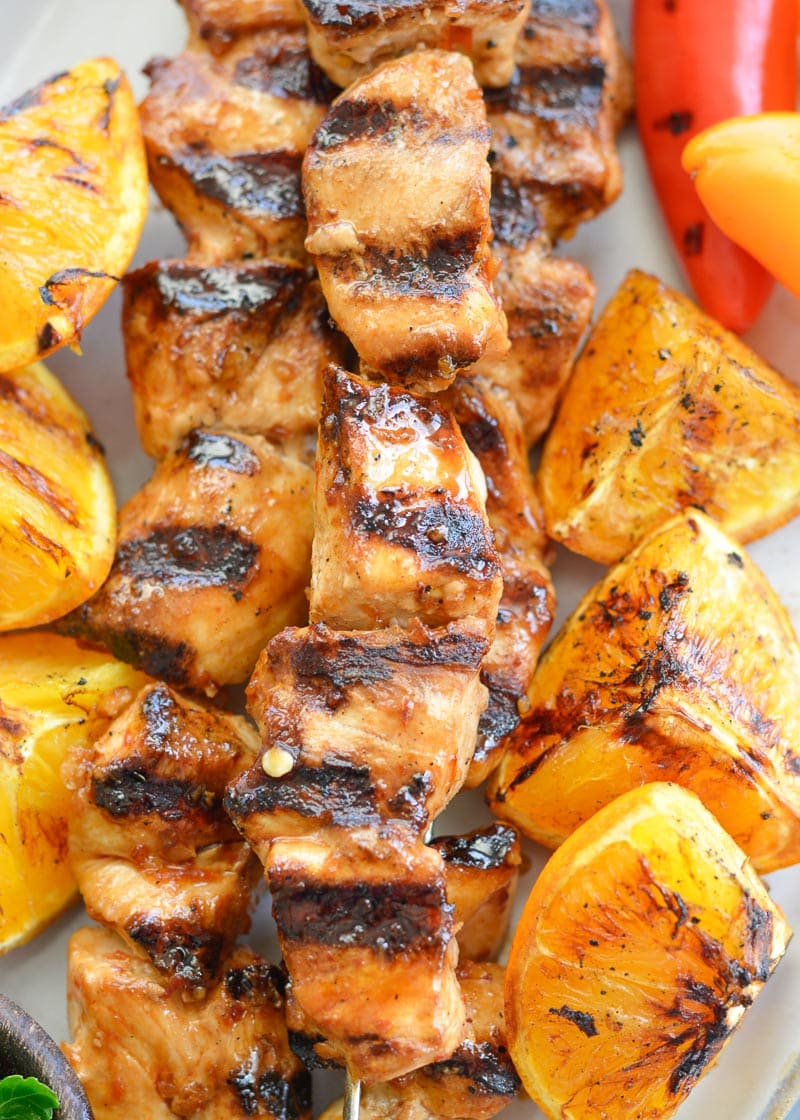 What should I serve with Chicken Skewers?
This is such an excellent dish to pair with your favorite grilled vegetables. Some other ideas include:
Other Chicken Recipes