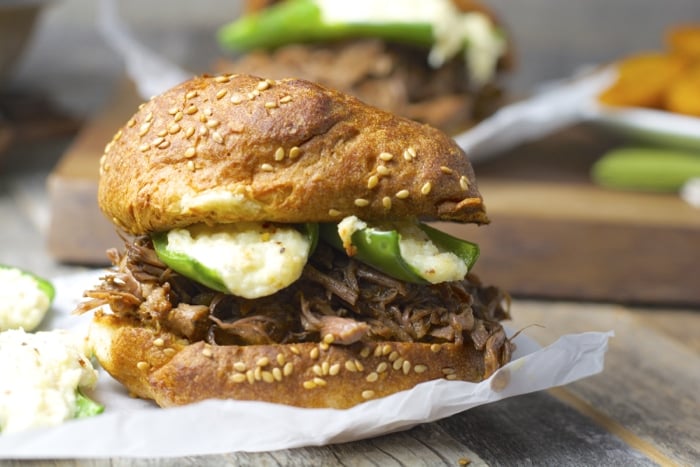 This is the dinner that would have sparked a marriage proposal – if I wasn't already married.
Whhhhyyy didn't I know about this dish years ago?! ha!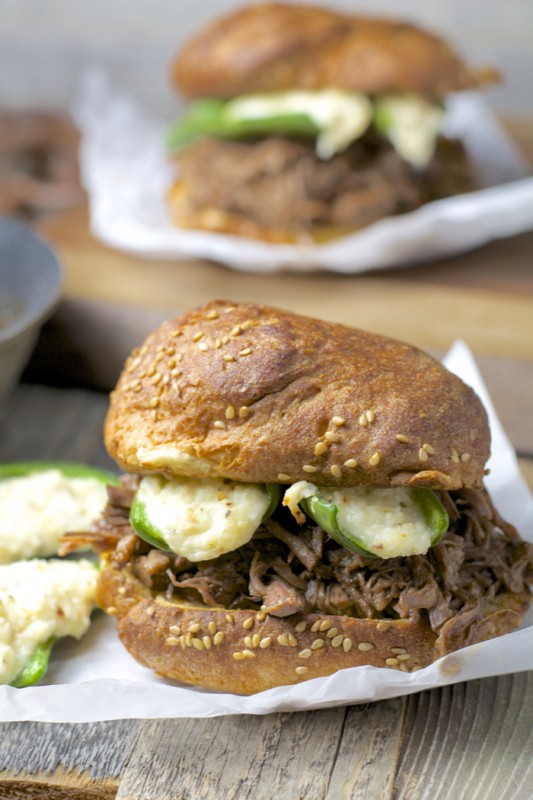 I had been kicking around the idea for these sandwiches for a while. I knew I wanted to involve the flavors of a jalapeño popper, and I knew I wanted it to be a big meaty man sandwich. I played around with a few different things, like grilling a big juicy burger and putting a "jalapeño popper" spread on a nice toasted bun, but it didn't quite do it for me.
Then it kind of hit me, why not make some delicious shredded beef and pile it high on a bun then top it with actual jalapeño poppers?!
Genius I tell you, genius!
And as a big bonus, you get to use your slow cooker!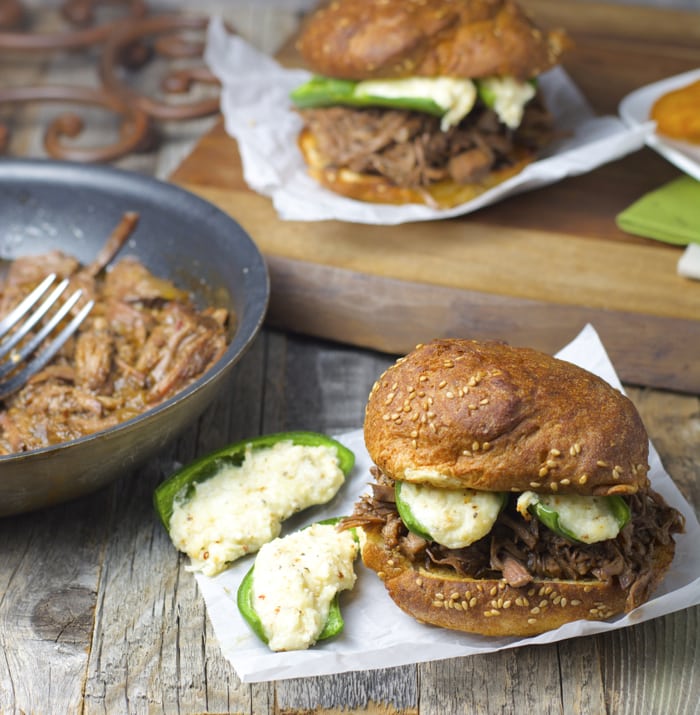 Here is how we do it!
First I threw some spices together and rubbed a nice big cut of roast with it. Then I popped it in the skillet to give it a nice quick sear. This helps those spices to really hold on and make a flavorful crust to the meat. I actually did this the night before because, who has time to do this in the morning?! Hello, not me.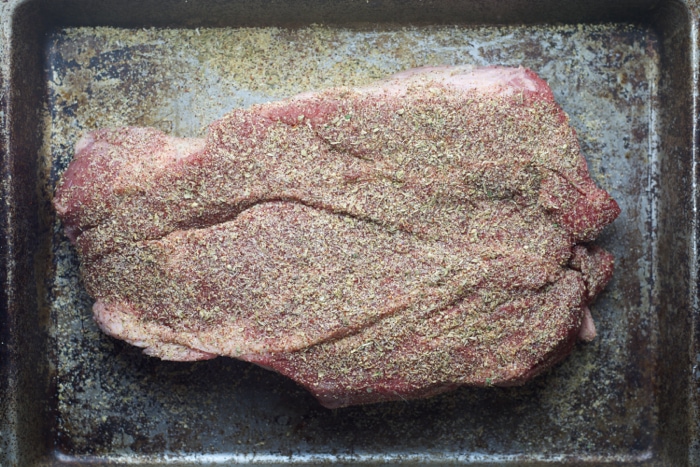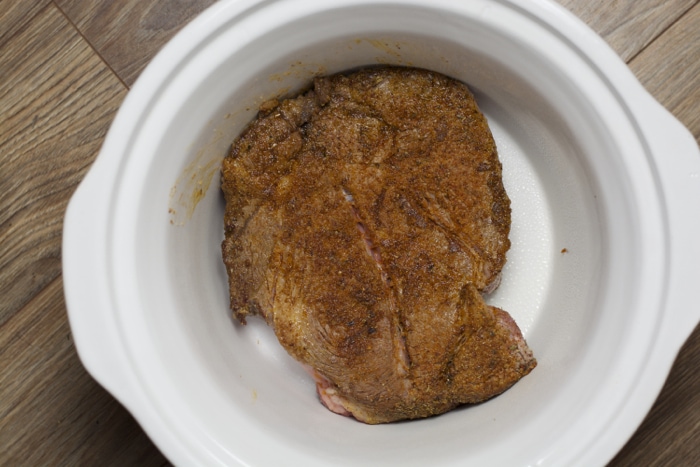 Then I just poured some beef broth, steak marinade and an onion right onto of the meat. I stuck the lid on and let that baby simmer all day long.
Fast forward 8 hours and this is what you get! Behold! Beautiful, flavorful, shredded beef. You can remove the onion or you can just shred it up with the beef, which is exactly what I did.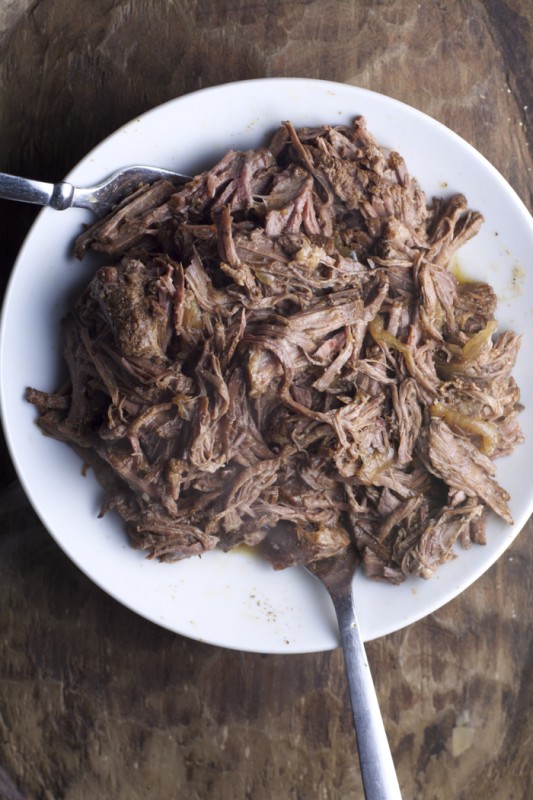 Now that your meat is done you just need to make the jalapeño poppers. Core and slice some jalapeños, mix some cream cheese, shredded cheese and seasoning up and place a spoonful in each jalapeño. Toss the jalapeños in the oven for 15-20 minutes until the jalapeños are tender and the cheese is bubbly.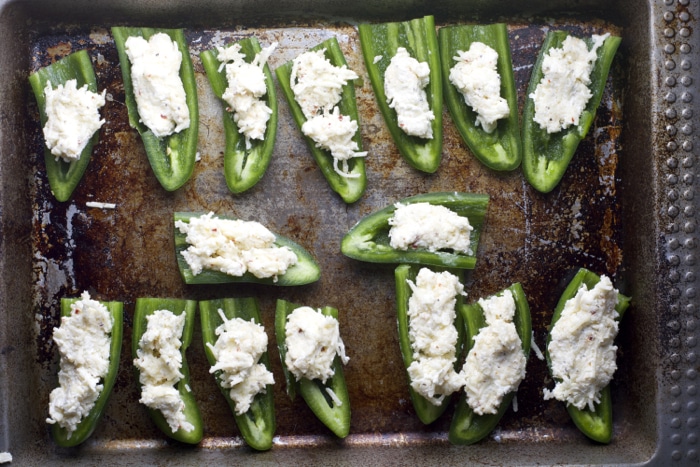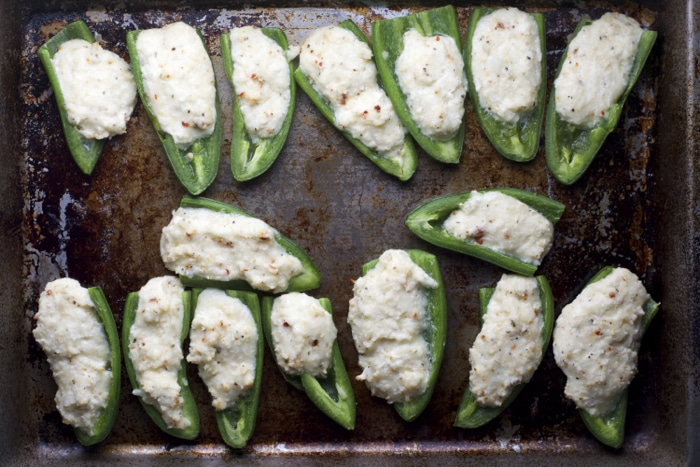 Just toast some buns (Canyon Bakehouse is gluten free and totally delicious) and pile that shredded beef high and top with a warm cheesy jalapeño popper.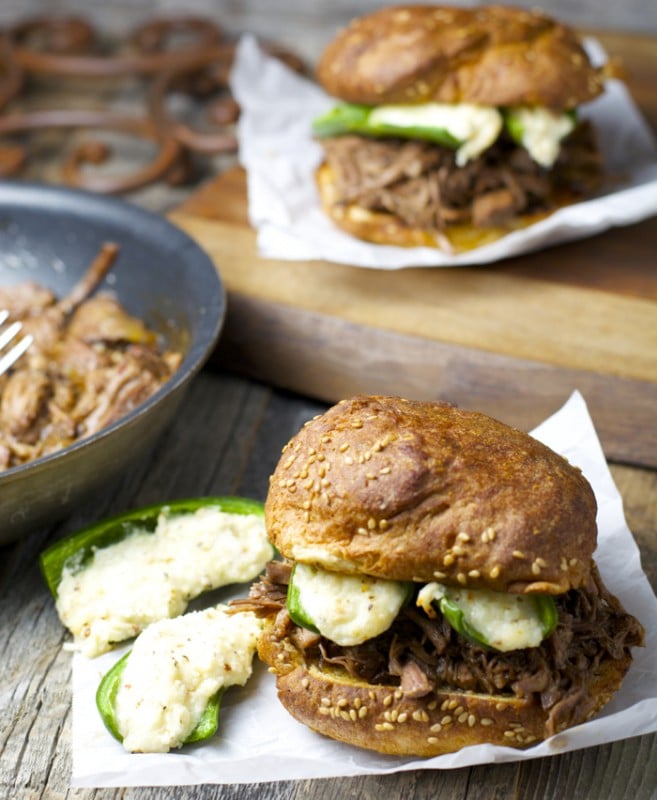 There you have it! Totally delicious and super easy Shredded Beef and Jalapeño Popper Burgers.
Your husband will thank you.