This easy gluten free Strawberry Shortcake bread is bursting with flavor and perfect with a dollop of fresh whipped cream!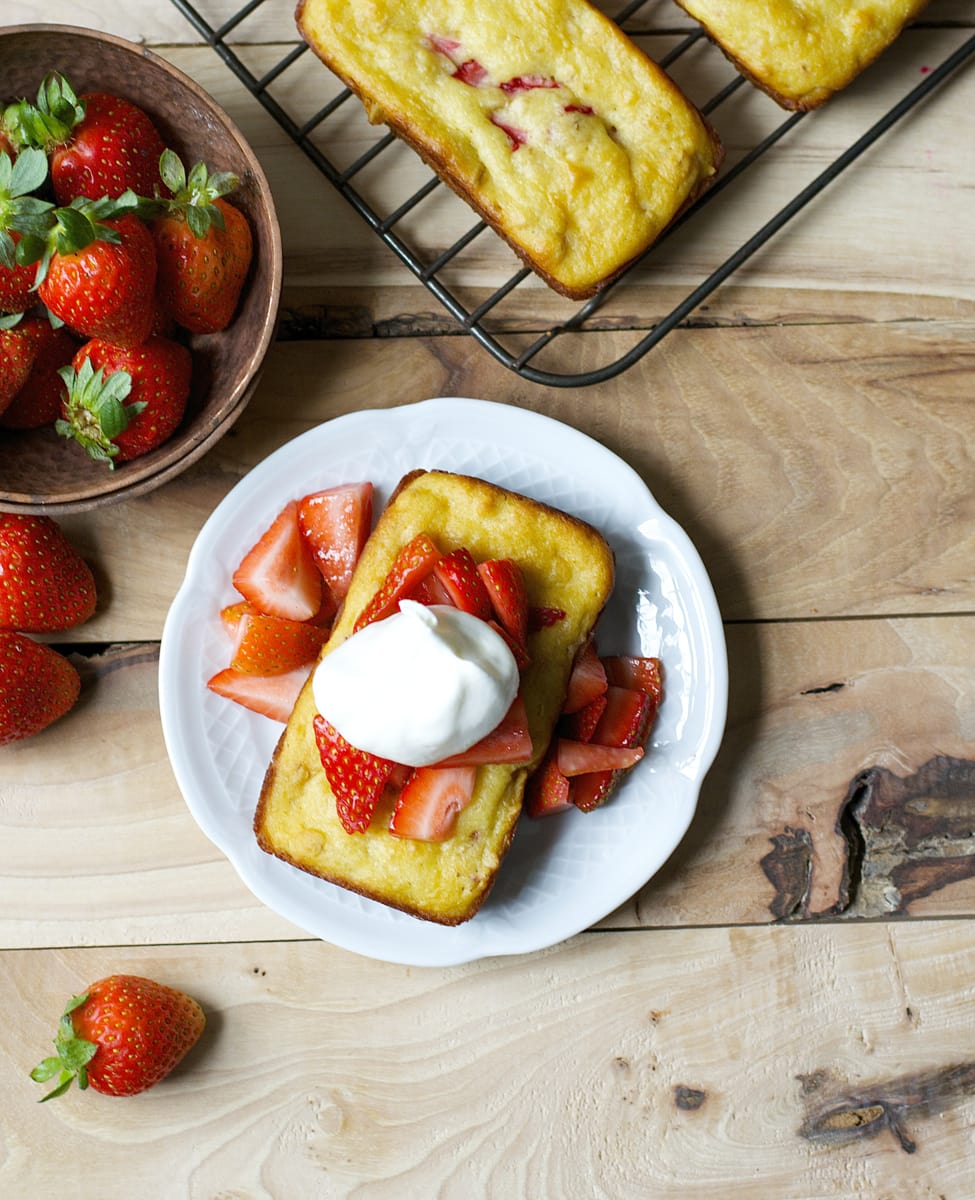 Do you want in on a secret? Good things are coming! Do you want to know how I know?
Strawberries were 2 for $4 and front and center at the grocery this week. That means Spring is coming. Spring! SPRING! I am so ready for sunshine, longer days and better weather. Winter hasn't been too bad here but I'm tired of gray skies and muddy paw prints coating my floor. I'm ready for the sun.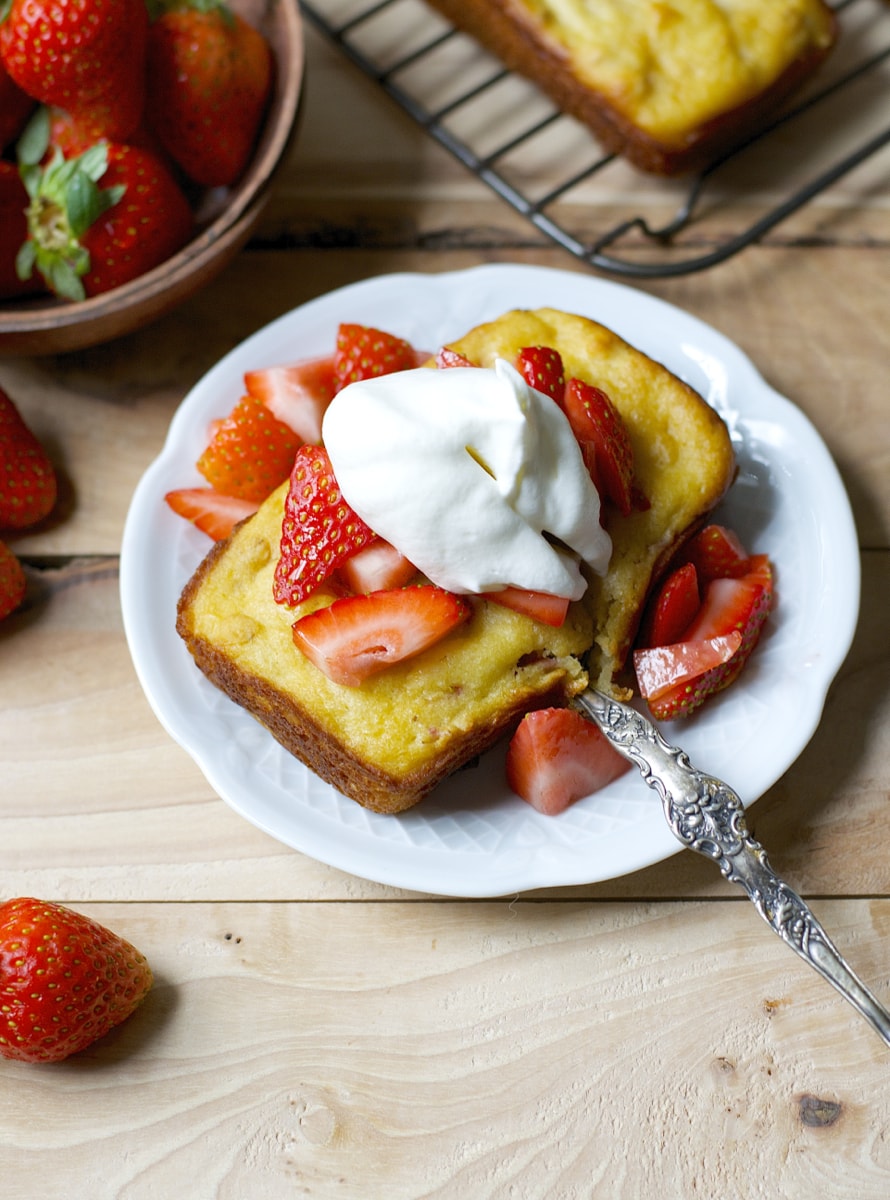 And I'm ready for Spring food! Strawberries are my favorite, I can eat them by the carton. I have no problem eating them before they go bad, but on those very very rare occasions when you do have some a little past their prime you need a couple go to recipes so nothing goes to waste. This Strawberry Shortcake Bread is just the ticket!
This soft and sweet bread is light and fluffy and packed with fresh strawberries and vanilla for good measure. It is everything you love about traditional Strawberry Shortcake in a nice easy grab and go mini loaf! I topped mine with fresh strawberries and whipped cream, because…well because why not?!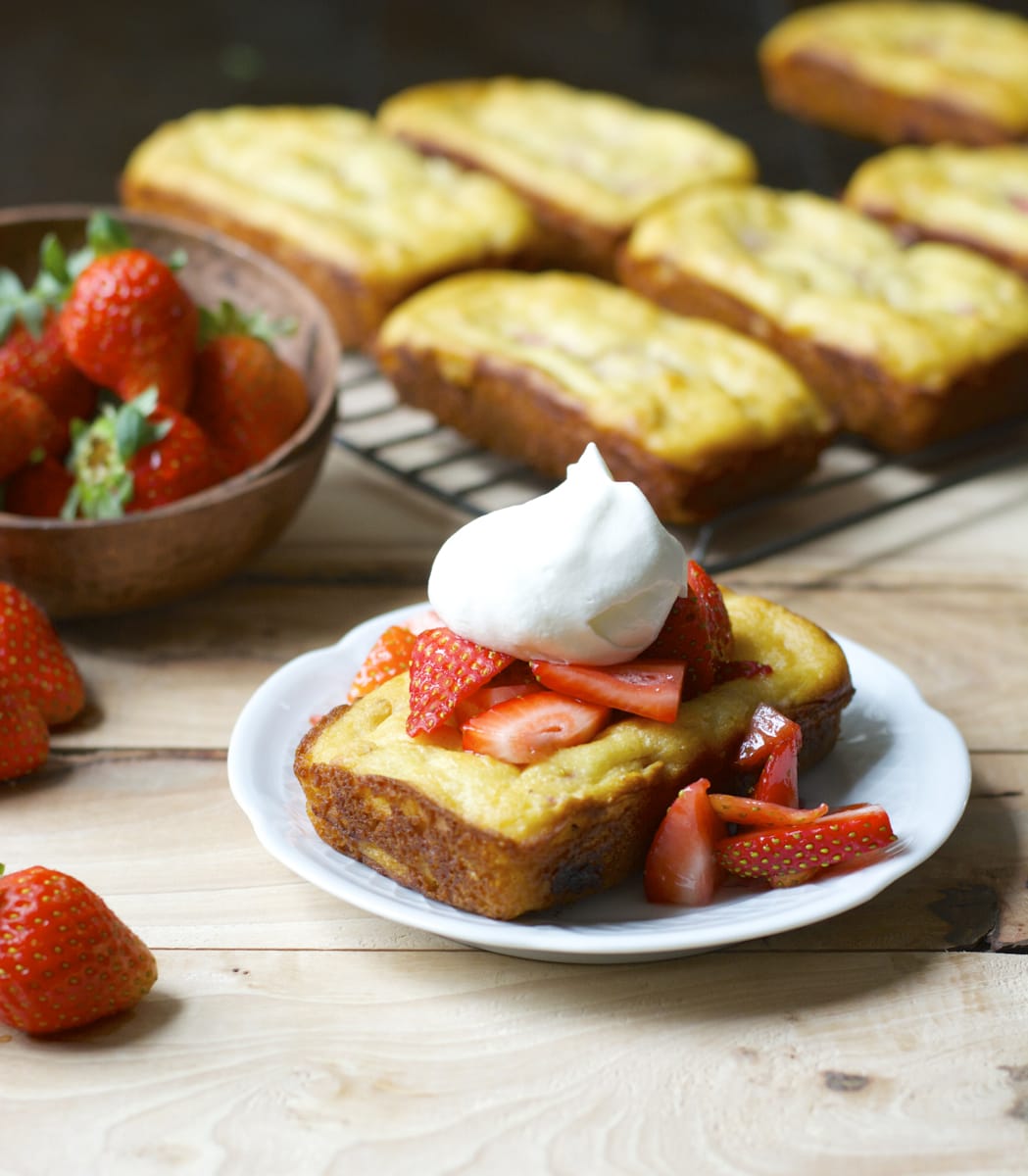 Today I have also teamed up with some of my favorite girls to celebrate some of my very best blogger friends because they have a few changes of their own! Jess, Isadora and Natalie are all having babies! Except actually Natalie already had her baby. Her precious boy Josh was rather impatient and decided to show up earlier than anyone expected!
I have said many times that the best part of blogging are the friendships, and it truly is! You can hop down below the recipe to see all of the lovely ladies that honored Jess, Izzy and Natalie by creating delicious recipes of their own!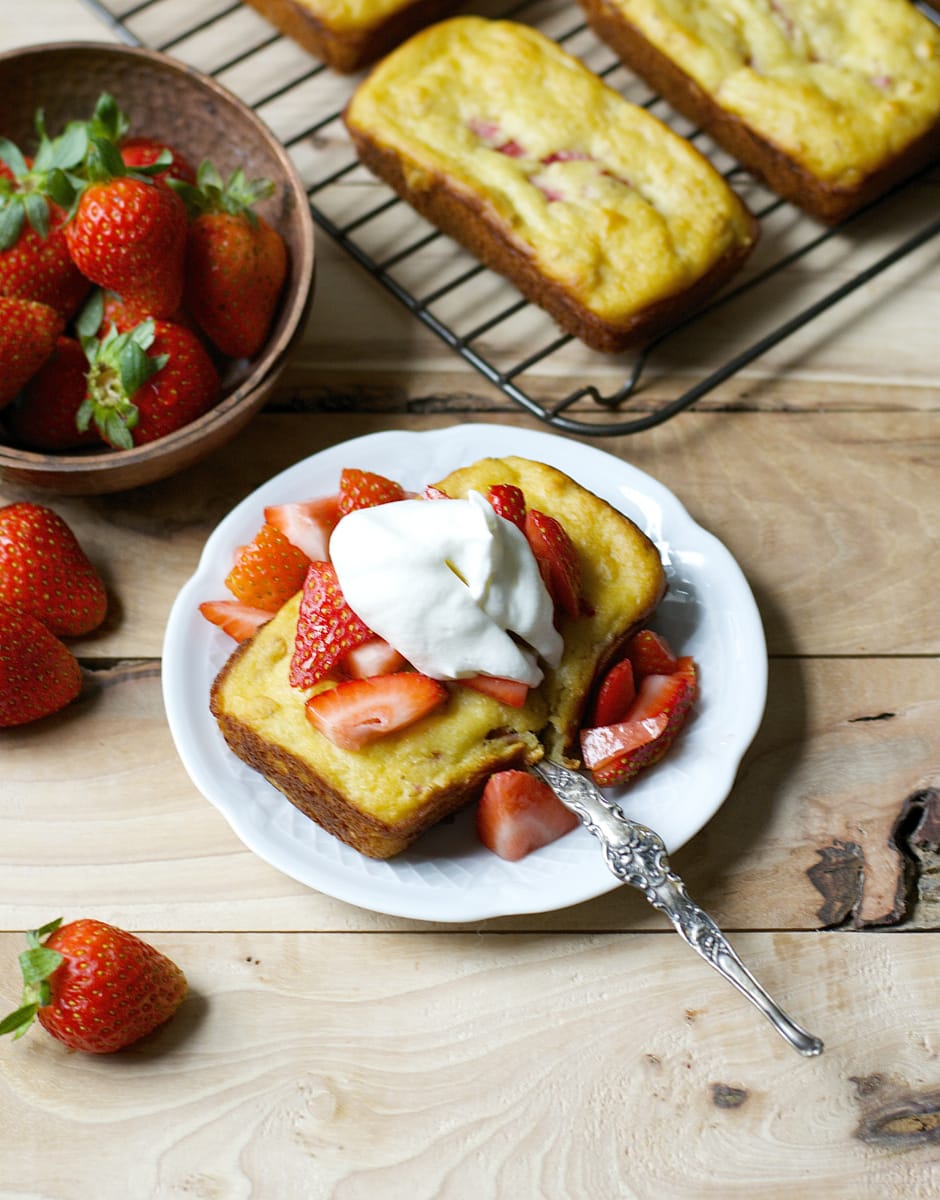 Follow Maebells on Pinterest for Easy Recipes!