This Habanero Chicken with Mango Salsa is grilled to perfection and packed with flavor!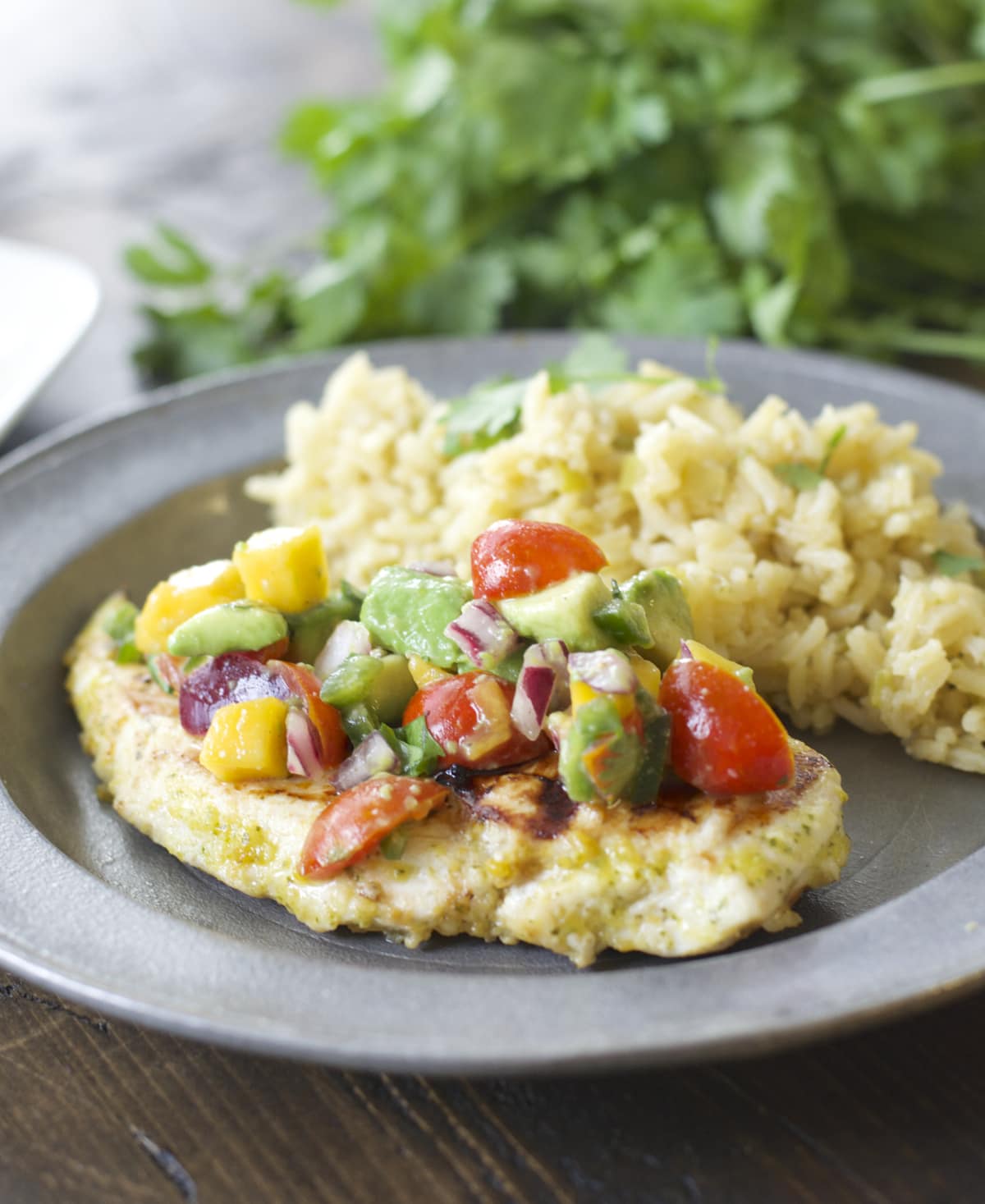 Hi there! Welcome back! I hope you are enjoying the last couple weeks of Summer! Are you spending the weekends soaking up the last bit of pool time? Or are you counting down the days until Fall? Here on the farm we are enjoying the slightly cooler temps, our big garden and grilled dinners!
We will welcome Fall with open arms, but right now we are enjoying the sunshine, long days and fresh produce summer has to offer!
How do you make Habanero Chicken?
I've got a really delicious dinner for you today. This Sweet and Spicy Habanero Chicken with Mango Salsa is a flavor packed dinner that is lean and loaded with protein, fruit and vegetables. Here is how we make it!
For this dish we make our very own habanero mango marinade. Just a few simple ingredients provide you with a rich marinade that is loaded with delicious ingredients like habanero, mango, brown sugar and cilantro!
To make our marinade we just combine our ingredients in a blender and blend until it is completely smooth. Your marinade will be nice and creamy because of the fresh mango. Use 3/4 of the marinade for one pound of chicken and reserve the rest for brushing on your chicken while it is on the grill.
Just grill your Habanero Chicken for 3-4 minutes over medium heat. Brush with the remaining marinade to keep them nice and moist and loaded with flavor.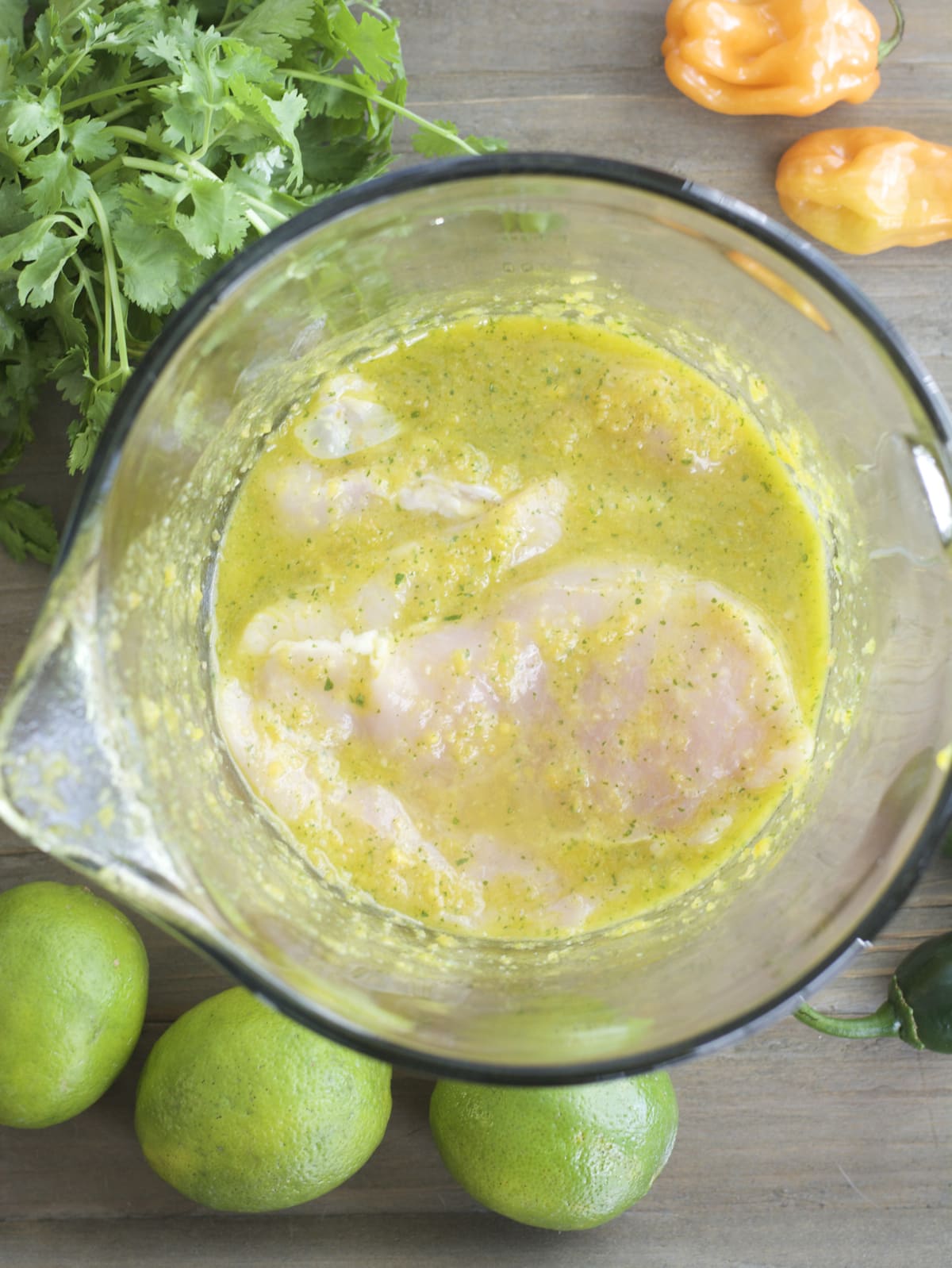 How do you make Mango Salsa?
While your chicken is cooking you can make a quick mango salsa. This salsa is the stuff dreams are made of! It is delicious with chips, over chicken or just by itself. We just combine mango, avocado, tomatoes, red onion, cilantro and some lime juice.
Spoon your salsa right over your habanero chicken for an easy delicious dinner you will love! The sweet and spicy combo is irresistible and it pairs perfectly with a simple rice or salad side.