Tender green beans are marinated and wrapped in bacon, grilled to perfection and topped with tangy bleu cheese! This is an incredible Summer side dish you will love!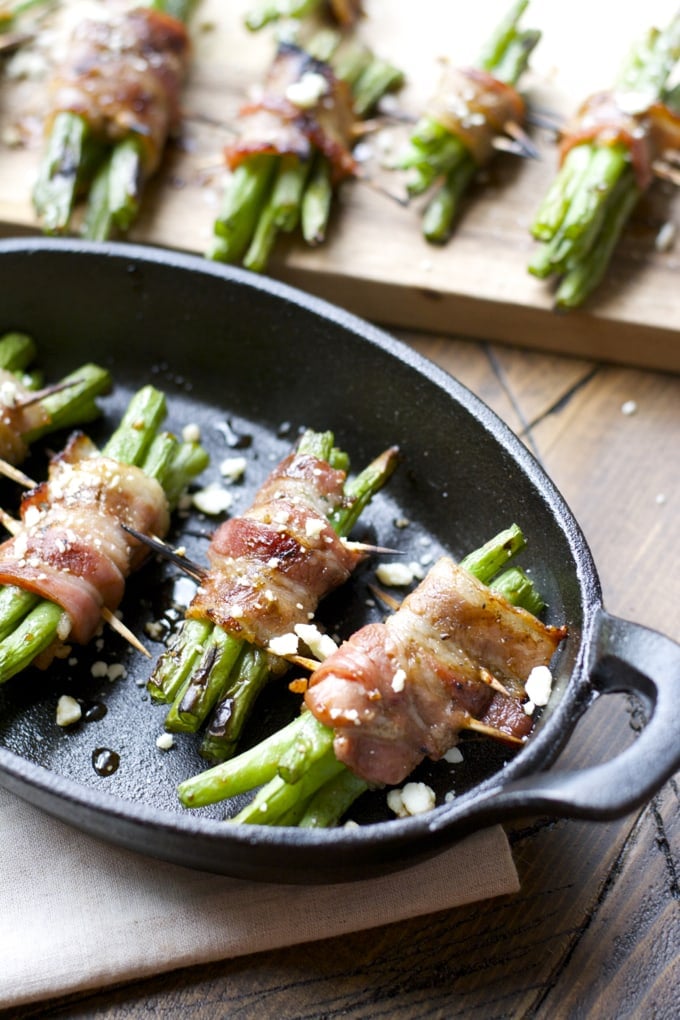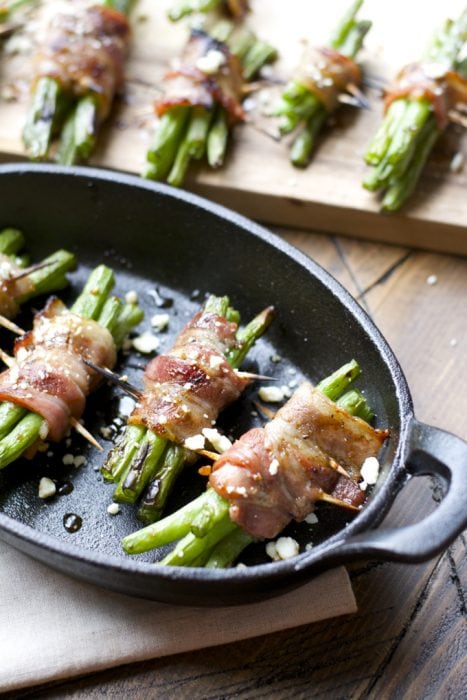 Today I am sharing one of my all time favorite recipes with you. This dish combines some of the most irresistible ingredients ever! Green beans, bacon and bleu cheese, and as if that isn't enough it is grilled! Here is how we make them! We start by trimming the ends from your green beans and stacking them into nice neat bundles. The size of your bundles will really depend on how big your green beans are, but I had about 5 in my bundle.
Then we combine steak marinade with a little bit of brown sugar. You can use any brand you wish, I really like a brand called Allegro but you can you use whatever you have on hand. By combining the marinade with the brown sugar you create this really rich smokey sweet flavor that is unstoppable when paired with the bacon and tangy bleu cheese. Then use a thin piece of bacon and wrap it around your green bean bundle nice and tight and secure with a toothpick. Brush the marinade mixture over each bundle, make sure to cover the bacon and the green beans.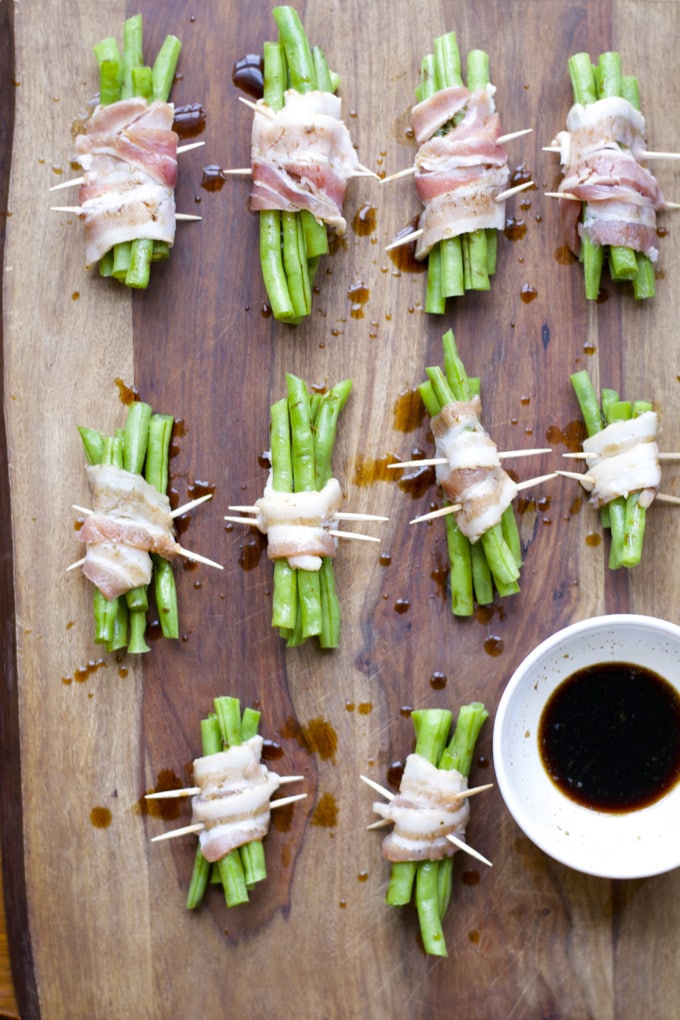 Now it is time to grill! I just love the extra smokey flavor this adds to the dish. The flavor is so much deeper and it is perfect for Summer! When the bacon is crisp remove them from the grill and sprinkled with bleu cheese crumbles. This is the step that really melds all the flavors together! It takes these green beans from ordinary to extraordinary!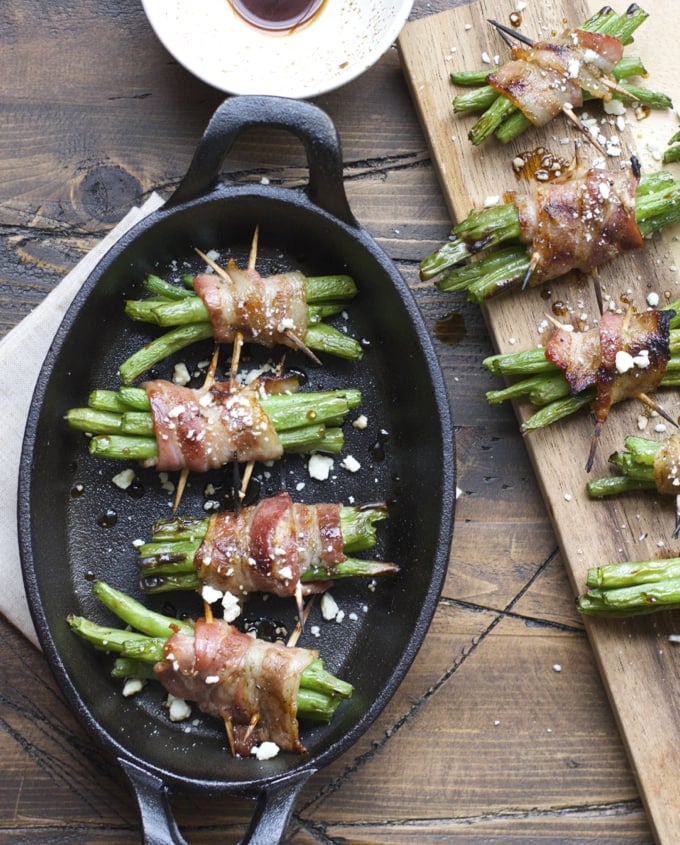 This is one side dish you will want to make over and over again! Try it and you will see why it is one of our all time favorites! This recipe serves 4 and has only 4 net carbs!
Easy Summer Dishes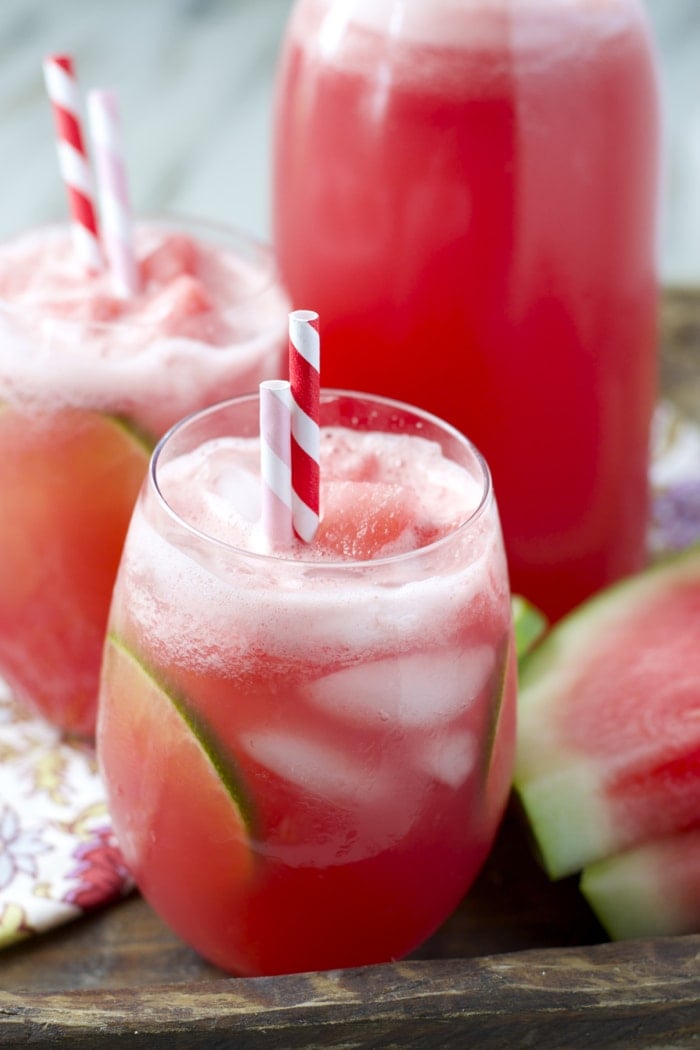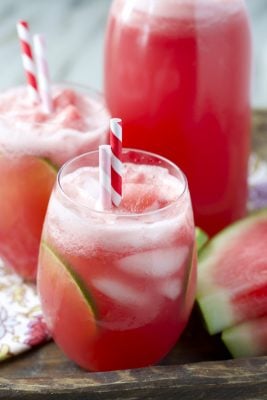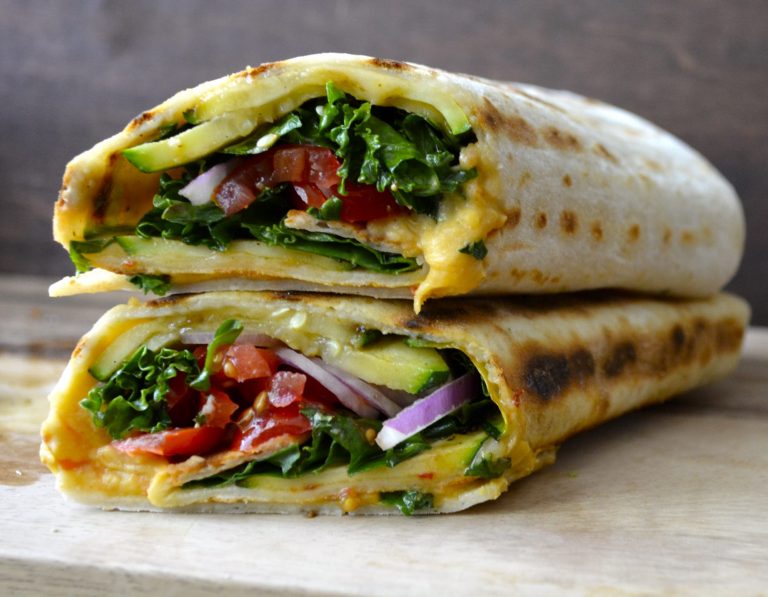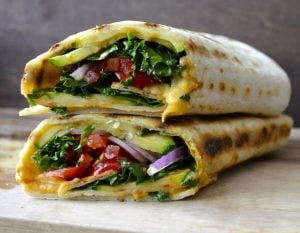 Grilled Hummus and Zucchini Wrap