White Chocolate Cranberry Bread! Soft, sweet and packed with Holiday flavor!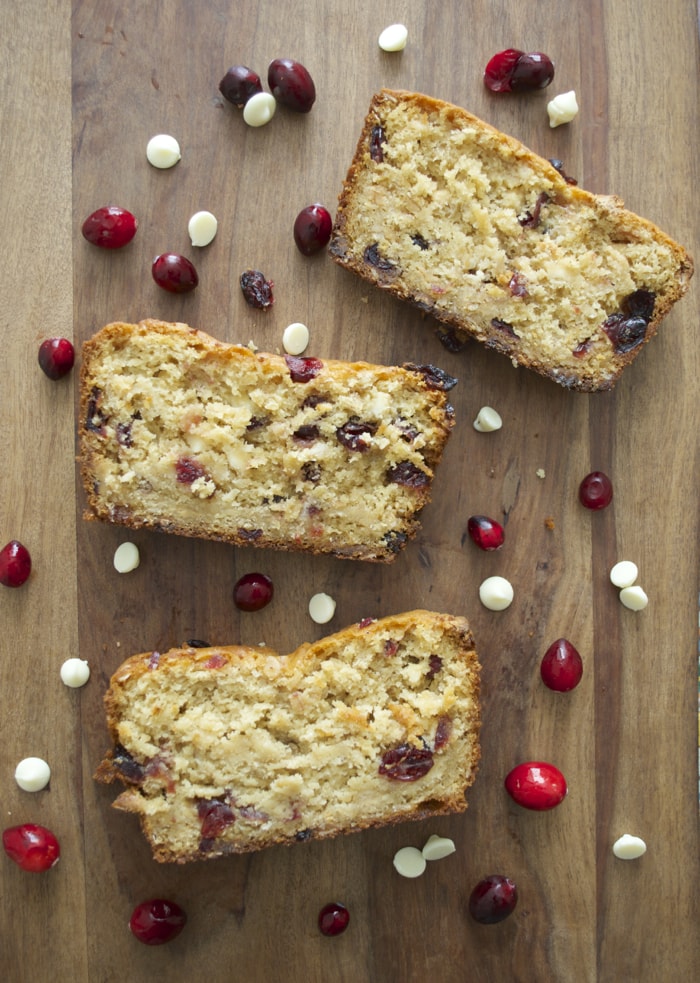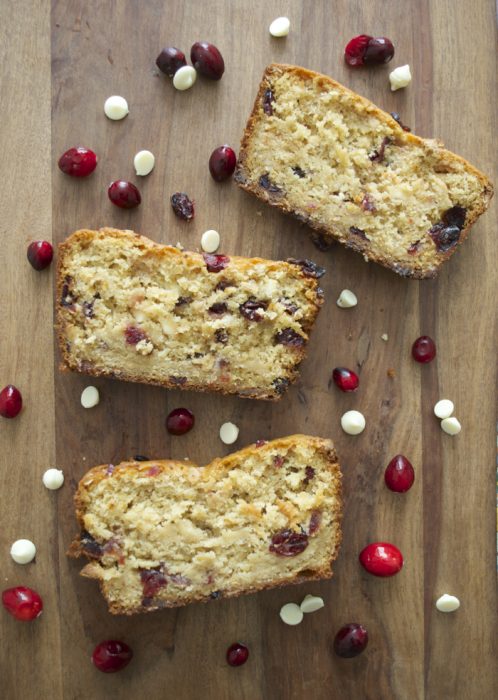 I am kind of obsessed with quick breads, in case that isn't clear by the half dozen recipes I have posted! They are so easy and I love the smell of fresh sweet bread baking, there is something so very comforting about it!
When I started experimenting with this White Chocolate Cranberry Bread I got out all of my ingredients and Mr. Maebell asked what I was working on. I told him it was going to be a really great quick bread full of cranberries, chocolate and oats! He just kind of stared at me blankly, trying to decide how to politely ask me why I was ruining good bread with cranberries! ha!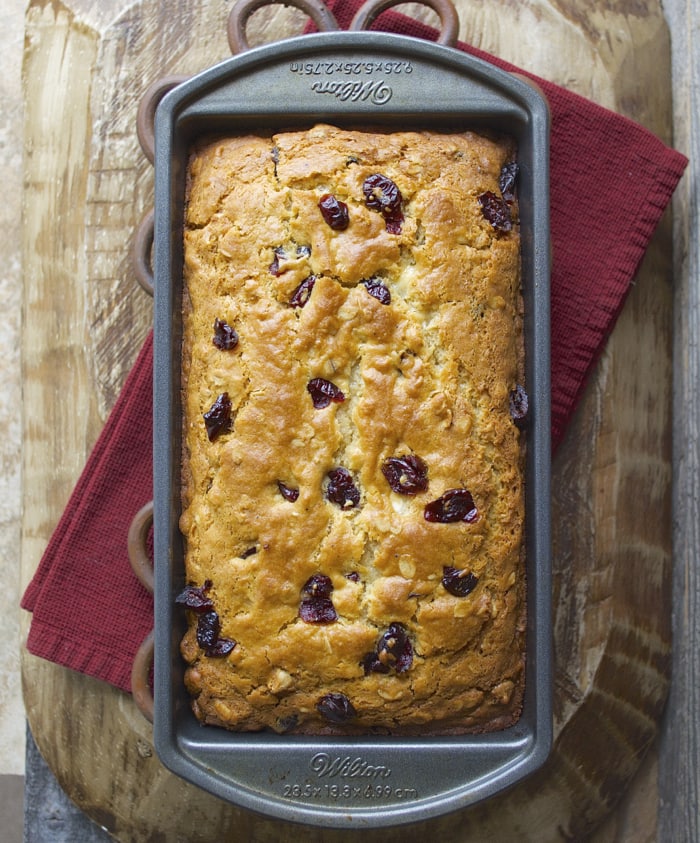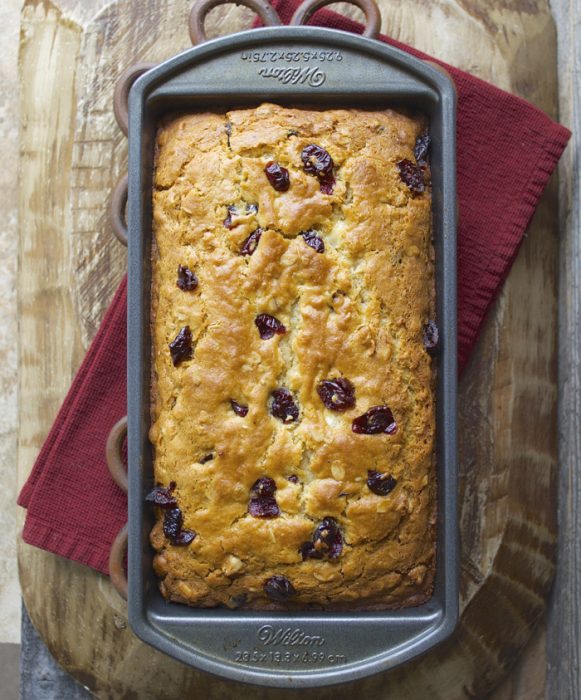 The poor fella isn't a fan of cranberries, or at least he wasn't, he is now a total convert. We made this bread twice in one week!
This is a wonderful bread to keep in mind for the Holidays. It is moist and loaded with flavor, you can even make it in smaller loaf pans and wrap them in cute little gift bags to gift during the holidays!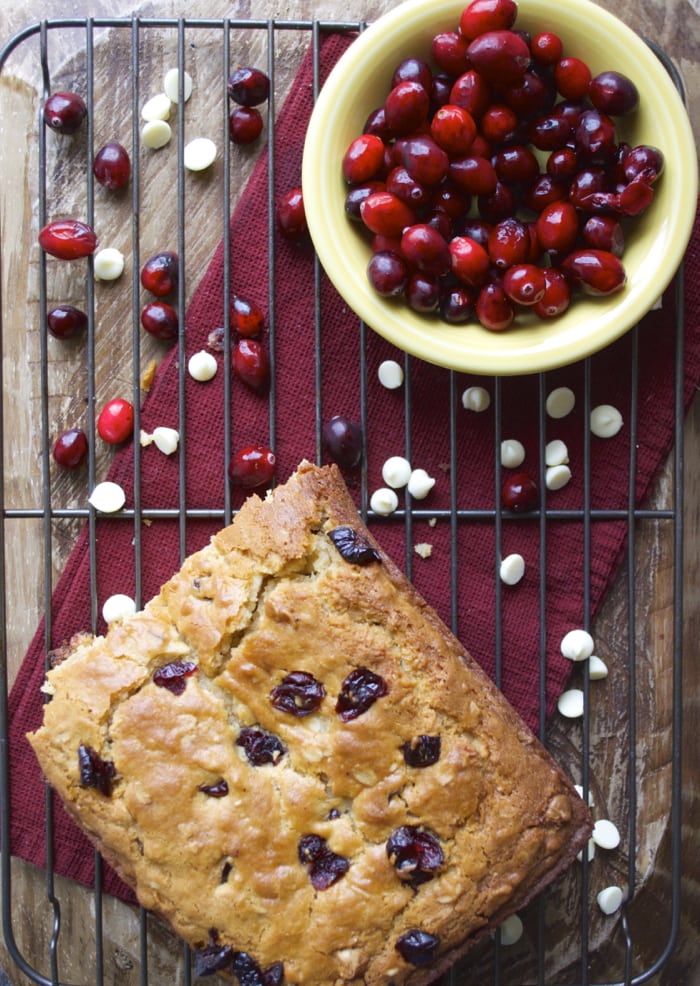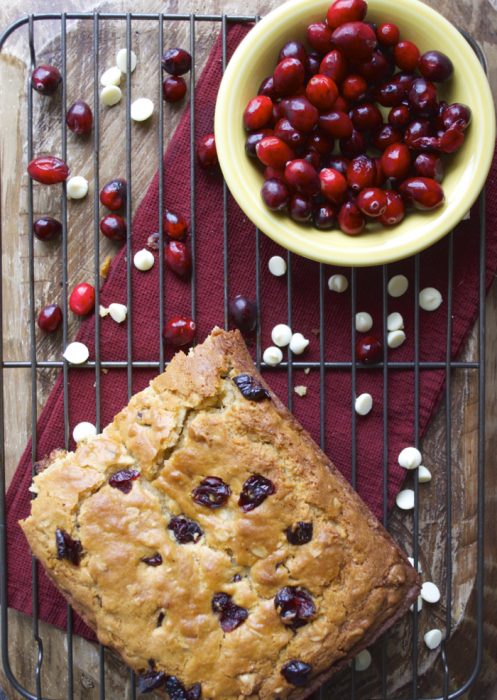 Instead of your typical bread that is full of flour I use a mixture of (gluten free) flour, old fashioned oats and brown sugar for a heartier bread. I love the texture the oats adds, as well as the added nutrition and I love the depth brown sugar gives to baked goods. I also opted for dried cranberries instead of fresh because sometimes fresh cranberries can be too tart. By  using dried cranberries you can control the flavors and moisture much better.
Keep this one in mind for the holidays, you will be glad you did!
More Quick Breads you will Love!