Last week when I shared Pizza Puffs , I professed my love for all foods bite sized and dippable. I wasn't kidding. I couldn't get those little suckers out of my head! But in true food lover fashion, I had to make them, just make them different.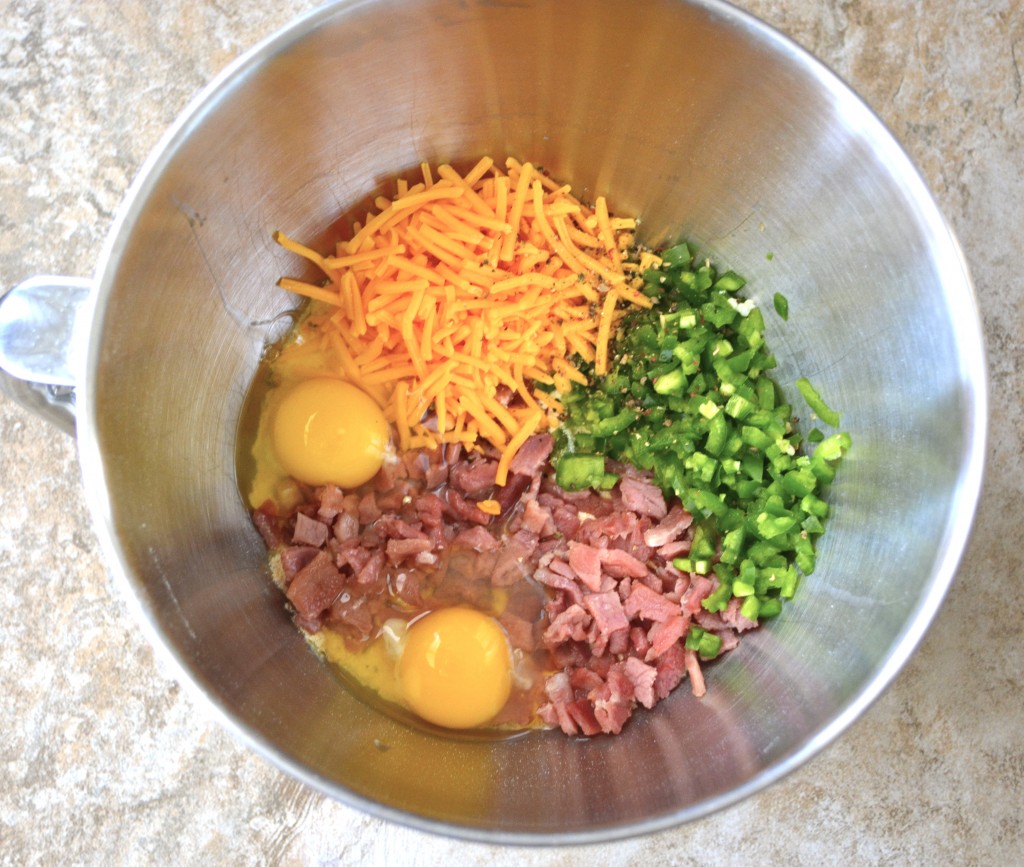 I used that recipe as inspiration to make something a bit spicier and a little heartier. I used a mixture of cornmeal and flour which gives it an awesome texture. Throw in some chopped jalapeño for a bit of crunch, salty country ham for a kick, and sharp cheddar cheese takes it over the top. Now what about that doesn't sound like a winner?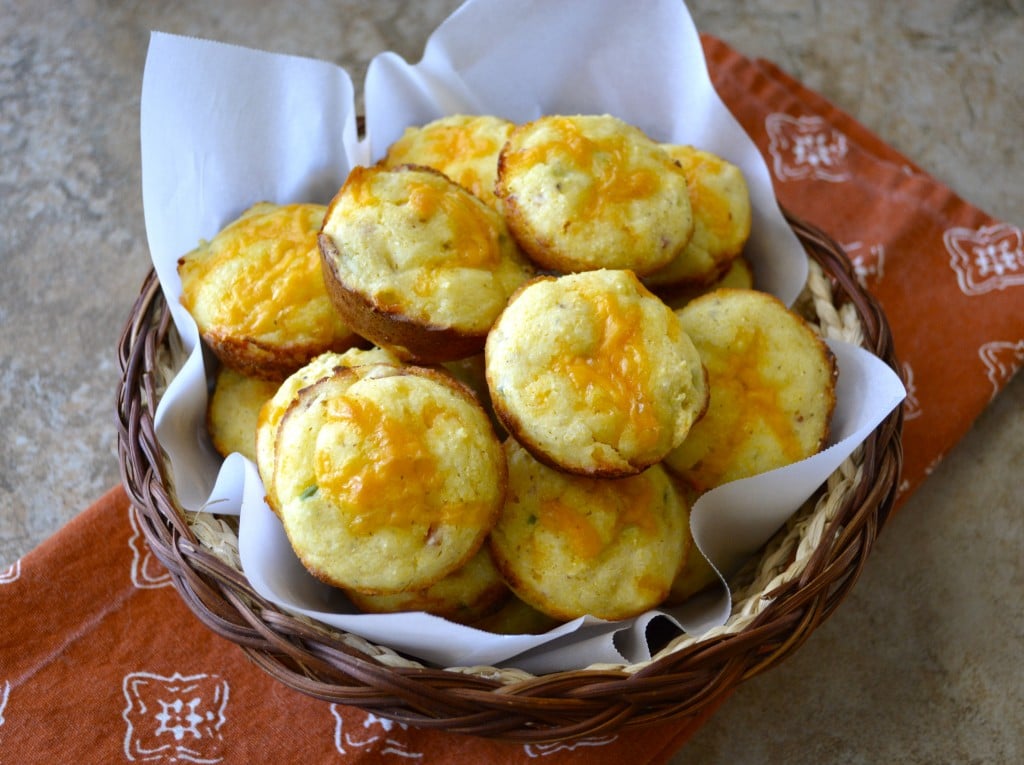 I made these on Sunday so we had a quick breakfast option for the week. That worked out perfectly, a couple warm Puffs with a couple scrambled eggs and your day is off to an excellent start. They were also great paired with Chili, and as an added bonus you can dip them!
Ingredients:
1 cup all purpose flour (I used gluten free)
1/2 cup cornmeal
2 teaspoons baking powder
1/4 teaspoon pepper
3/4-1 cup diced country ham (this was one 6 ounce package of biscuit slices for me)
1/2 cup shredded cheddar
2 eggs, beaten
1.5 cups buttermilk
2 fresh jalapeños, seeded and diced
Directions:
Preheat oven to 350 degrees
Dice country ham, place it in a small baking pan and put in your oven while it is preheating.
In a mixing bowl combine flour, cornmeal, baking powder, and pepper. Give it a good stir until everything seems mixed well.
Add cheddar, eggs, buttermilk, and the diced jalapeños
Now, take the country ham out of your oven. Drain off any liquid, and add the ham to your batter. Mix well.
Grab two greased muffin tins, put a heaping spoonful in each cup.
Bake 20 minutes until golden brown.
Alternatives:
The batter will fill up one muffin tin if you want big muffins, if you want to keep them small, which is what I prefer, use two pans.
Do spicy things scare you? They shouldn't! But if they do you can sub the jalapeños for bell pepper or leave it out all together.
 As always, I made this dish using gluten free ingredients. I use Glutino Gluten Free Pantry All Purpose flour or Gluten Free Bisquick in place of flour.