I am a sucker for snack food. There is just something about cute little bite size appetizers that is so much more appealing than a plate full of normal size food. This is why I jump at any opportunity to make appetizers for dinner, that is how these Pizza Puffs were created. I was craving pizza, but really didn't want to put forth the amount of effort it requires to make a good pizza dough. Lazy girl, I know.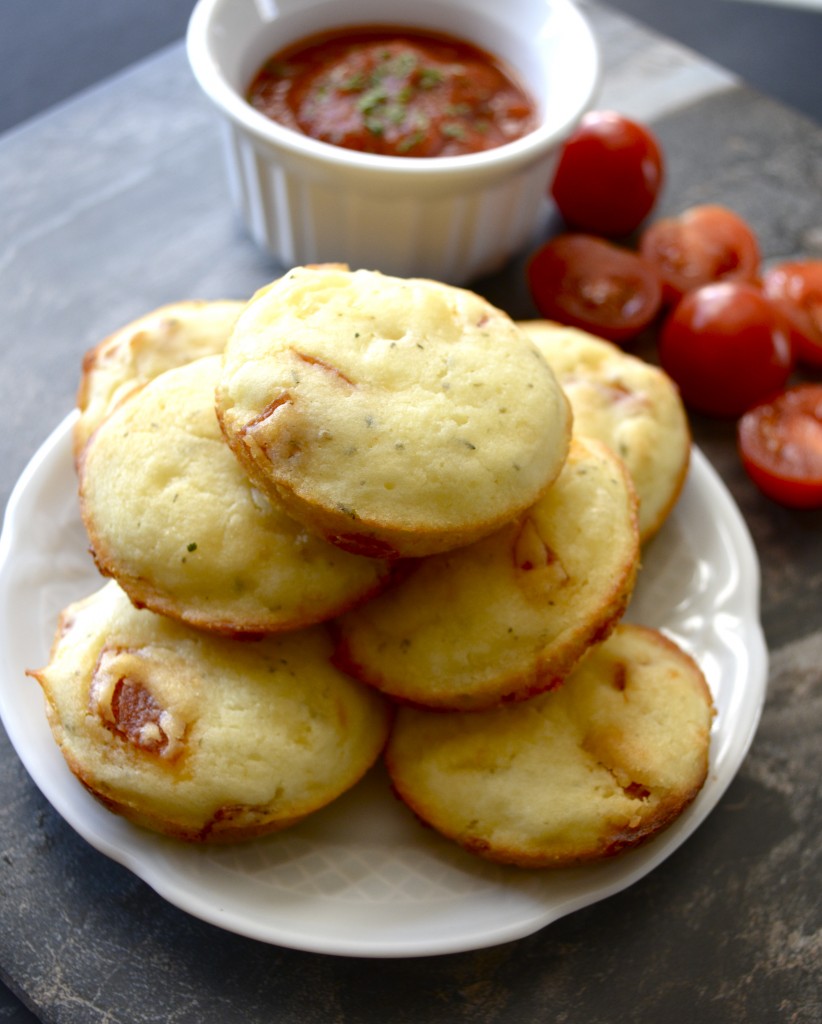 So I thought, why not throw together the components of pizza together in a muffin tin and see what we get. Originally, I made these as little mini muffins by filling a mini muffin tin and filling them 3/4 of the way full. That was good, we liked it, but it wasn't great. Eventually I found that you get the perfect crisp crust and soft, fluffy inside by using a regular size muffin pan with only a spoonful of batter. Yes, a heaping spoonful, just barely cover the bottom of the pan. They puff up nicely, I promise.

Dunk these babies in some warm marinara sauce, and there you have it. You will score points with your family with no crazy ingredients, weird cooking methods, or a full load of dirty dishes, just a quick simple dinner idea.
Extra points because it's dippable. Extra extra points because it is cute and bite sized.