These Cheesy Ham and Jalapeno Puffs have just 1 net carb each, making them perfect for low carb meal prep!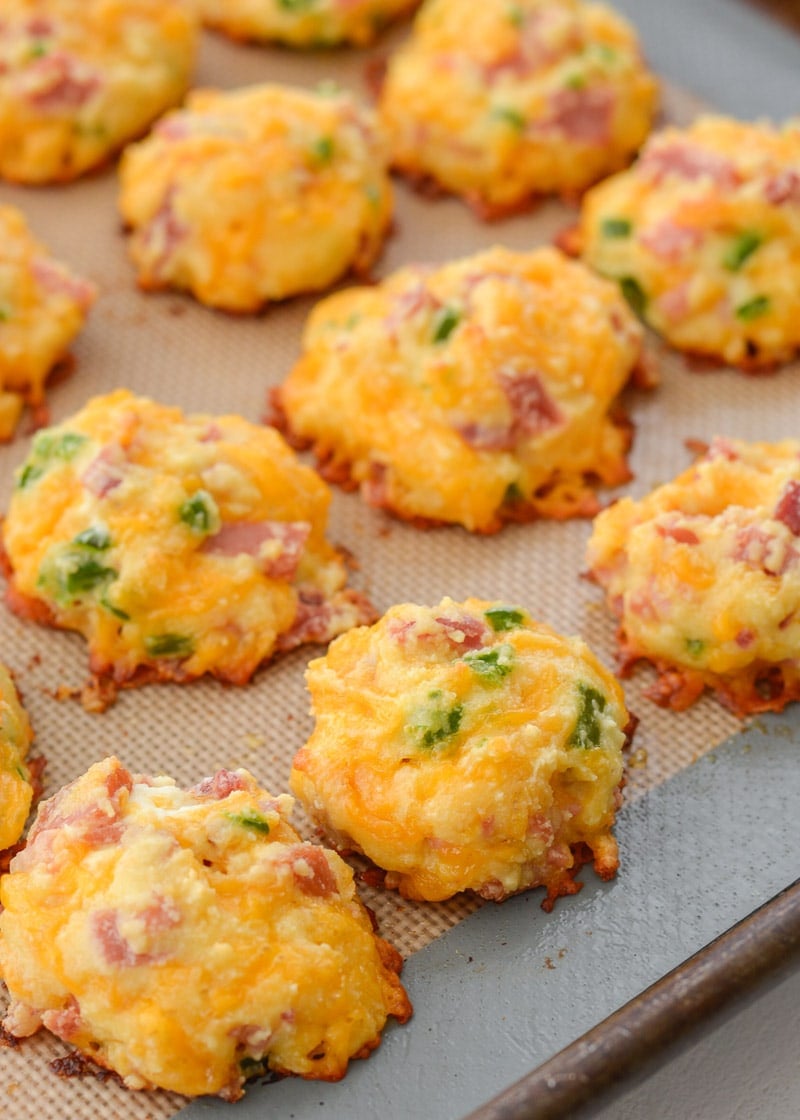 I'm introducing you to the newest collection of my keto bites. These amazing low carb treats are packed with chopped ham, sharp cheddar cheese and diced jalapeños. This is an incredible keto breakfast that is completely meal prep friendly, but also a great lunch because they are good warm or cold. It is sure to become your new favorite!
If you love these, you have to try my favorite Keto Pizza Bites, I have sausage and pepperoni varieties. These make a great dinner or appetizer and equally meal prep friendly! Another reader favorite are these Sausage Egg and Cheese Bites. These are delicious for breakfast and make weekly meal prep a breeze!
Ingredients for Ham and Jalapeno Puffs
Ham
Shredded Cheddar Cheese
Cream Cheese
Eggs
Jalapeno
Almond Flour
Baking Powder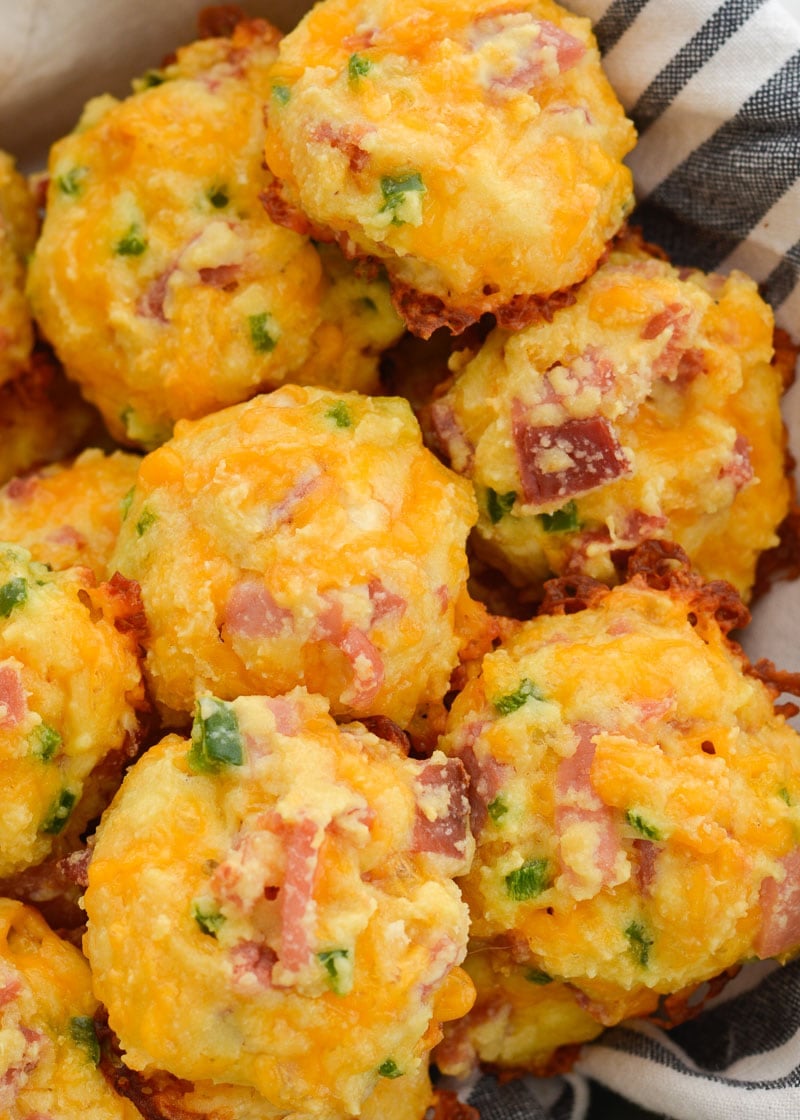 How do you make Cheesy Ham and Jalapeno Puffs
You can easily make these bites in just a few simple steps. Begin by chopping the ham, you can use leftover dinner ham, thickly sliced deli ham, a ham steak or even country ham if you prefer a more flavorful dish. Then follow these steps:
Preheat the oven to 350 degrees F.
Combine the chopped ham and cream cheese until completely combined.
Stir in the cream cheese, chopped jalapeño, eggs, almond flour and baking powder until a thick dough forms.
Chill the dough 15 minutes.
Use a 1 inch cookie scoop to portion the bites out. Drop onto a silicone lined baking sheet and bake 15-18 min until golden brown and cooked through.
Can you freeze these?
Certainly! In fact, make a double batch and stash the second portion in the freezer. I love to keep these on hand because you can take out however many you need and reheat for a quick breakfast or lunch. To freeze, simply store in a freezer safe bag for up to 3 months.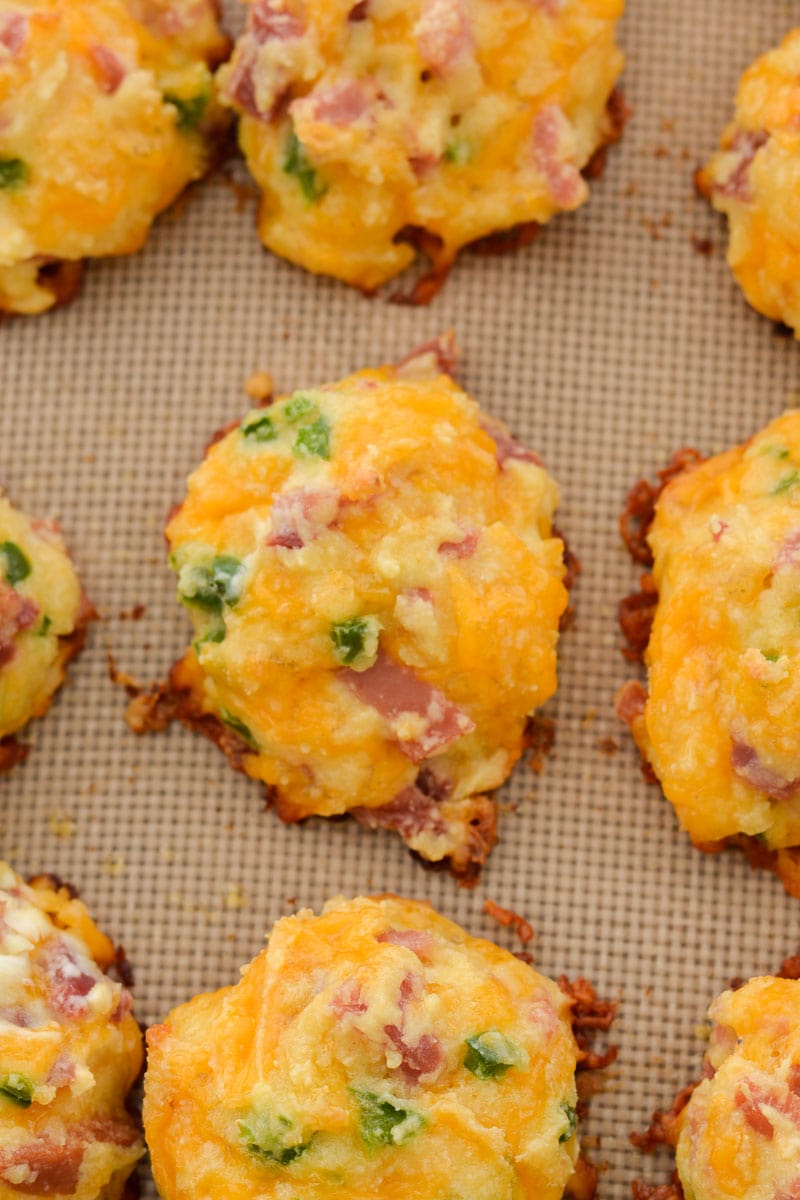 How do I reheat ham and cheese bites?
Simply reheat these ham and cheese bites in 30 second increments until warmed through. Also, you can reheat these in an air fryer if you reduce the temperature to 325 degrees F and heat for 4-5 minutes.
If reheating from frozen simply remove individual bites and reheat in 30 second increments until warmed though.
How many carbs are in each bite?
One batch makes over 20 bites (24 for me) and they contain just 1.1 net carb each! You can pair this with a side salad or low carb soup for a hearty lunch that will keep you full all day!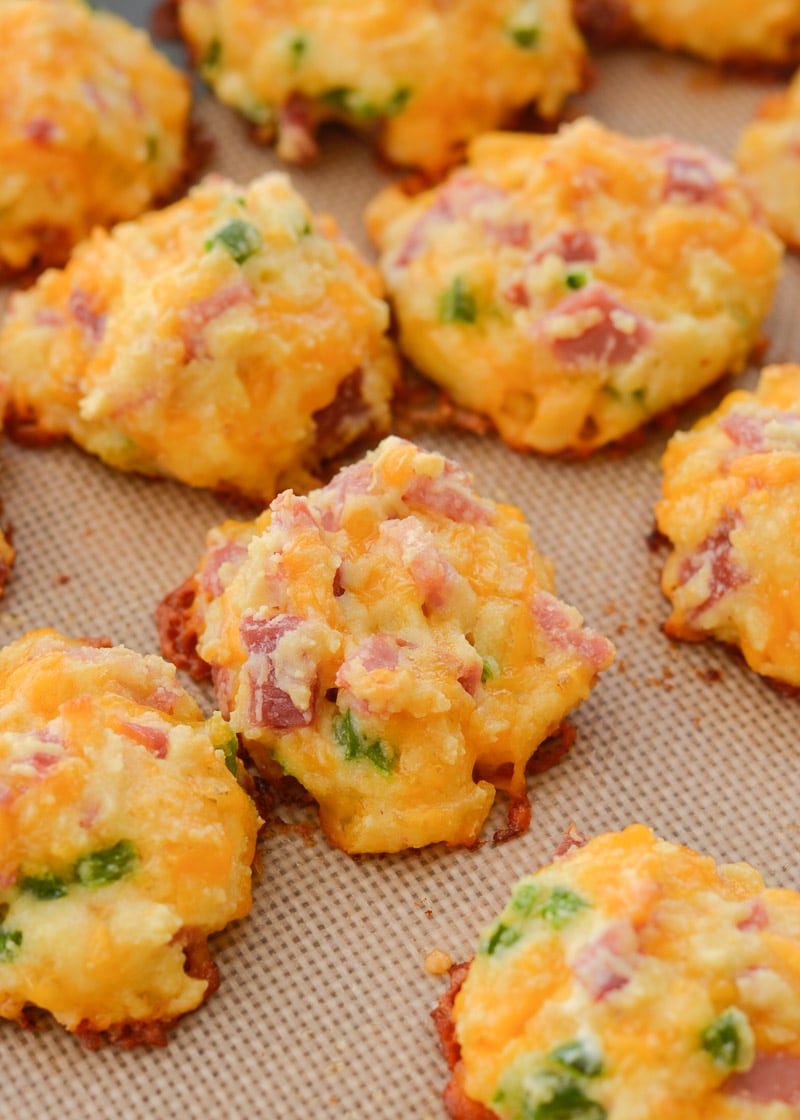 Other Easy Keto Snacks
You may also love these delicious Keto Spinach Bacon and Egg Muffins, they are only about 1 net carb each and great for keto meal prep. Another favorite of mine are these delicious Keto Chocolate Chip Cheesecake Bars. They have about 2 net carbs per serving and are the perfect way to satisfy your sweet tooth. I also love these Keto Lemon Cheesecake Bars they are under 4 net carbs and AMAZING!