Perfectly tender BBQ Pulled Pork that is packed with flavor! This is the must have recipe you need for all your Summer events!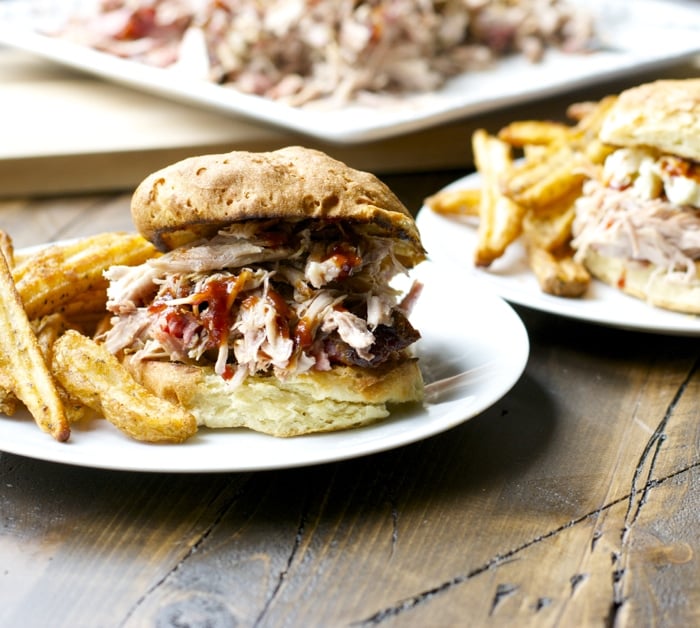 We live in a little neighborhood where people just keep to themselves. That is the polite way of saying we avoid each other. We avoid each other like the plague actually. It is the kind of neighborhood where you peek outside and make sure nobody else is out before you make a B line to your car. I am totally guilty of pretending to be talking on my phone on more than one occasion when I pull up and someone is outside. It is just not a neighborly neighborhood.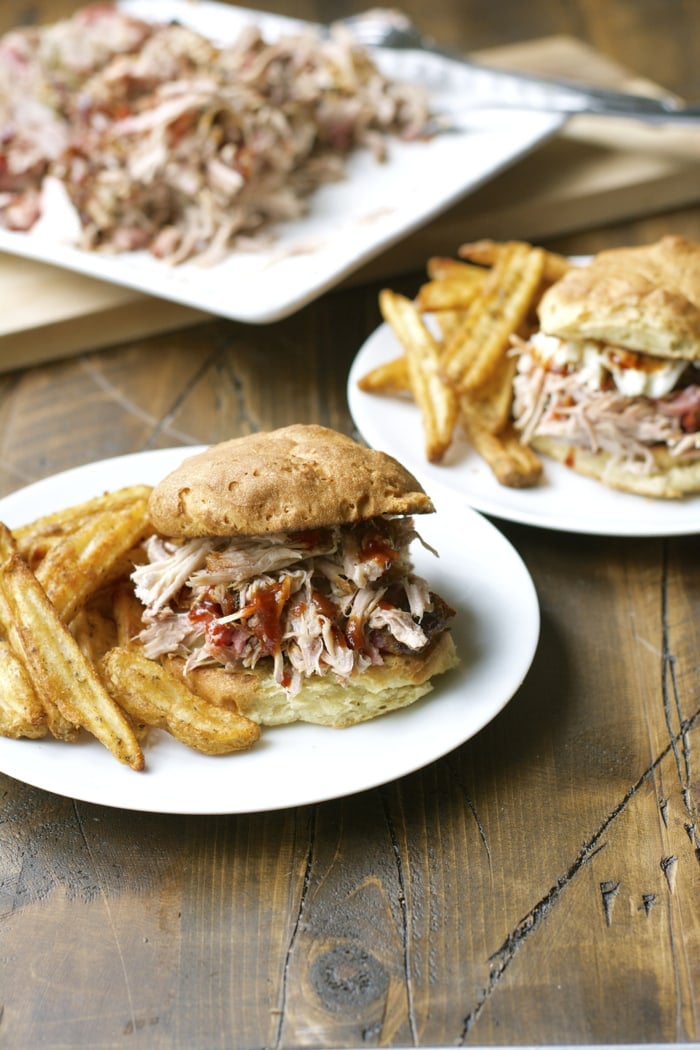 But there is one exception to the awkward avoided glances and silence. And that is when Mr. Maebell breaks out the smoker. When that smoker is full of juicy ribs or a perfect boston butt suddenly our neighbors get a bit more friendly. The smell of BBQ wafting through the air puts them in a trance like state and they forget we are supposed to be strangers. I can't say I blame our neighbors. There is nothing like the smell of a grill going in the Summertime! Today, I'm sharing how we smoke Boston Butts. Now I am sure there are some grilling enthusiast who do lots of other little things to really amp up the flavor, but I am giving you the easy version. The beginners guide to BBQ, if you will.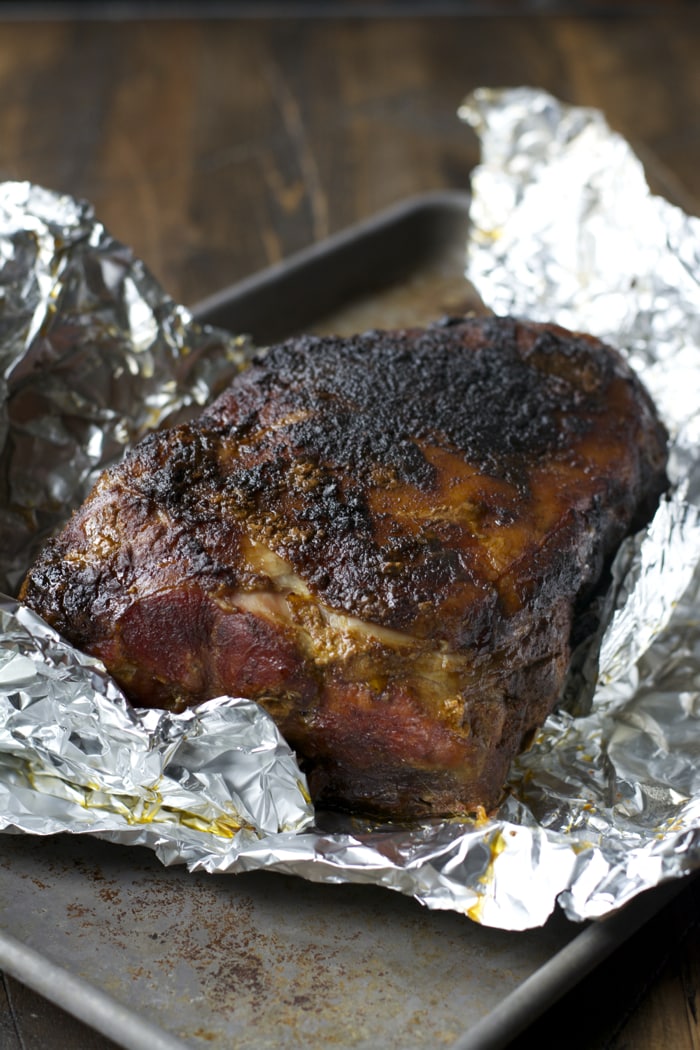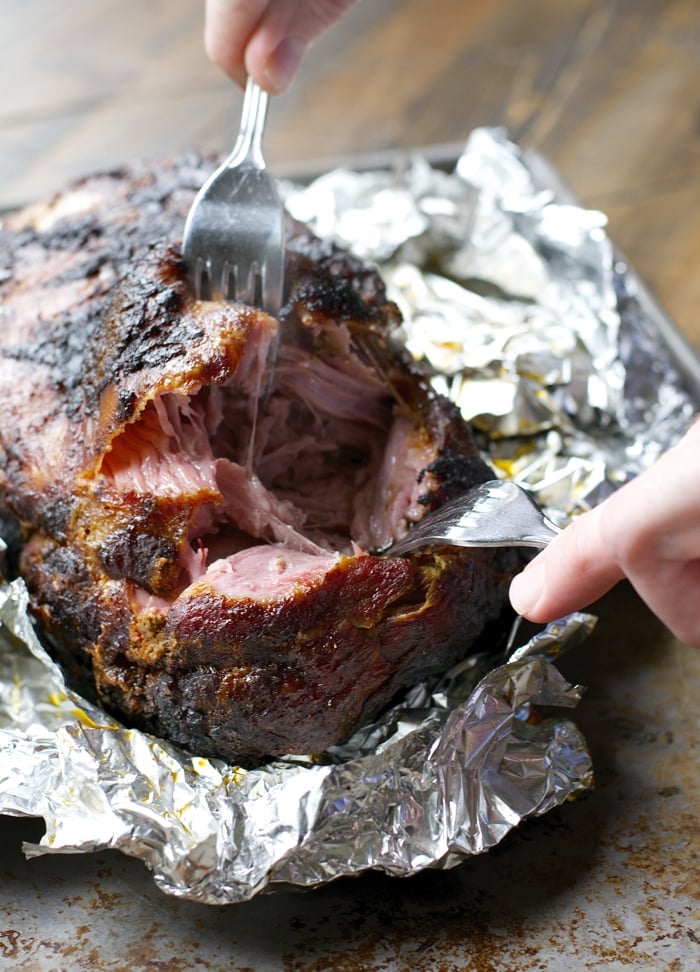 For this BBQ we prepped it the night before by smearing a generous dose of yellow mustard all over the meat. Don't freak out if you hate mustard, you don't taste it at all. It is simply your "glue" it is what helps your rub really grip onto the meat and form that beautiful, flavorful bark when it is done.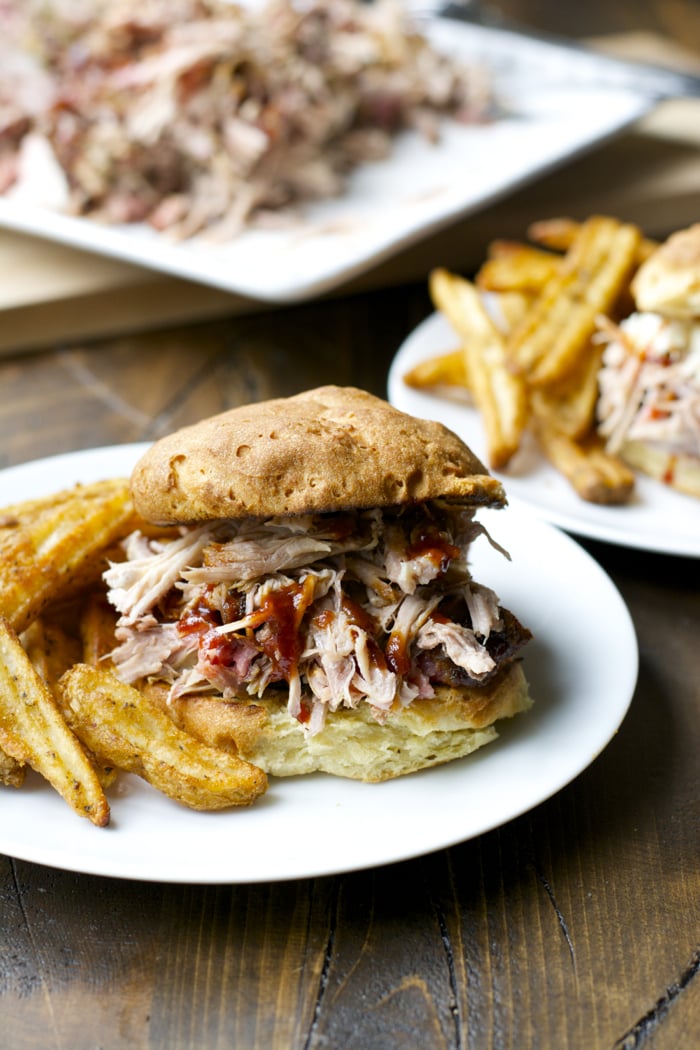 Now that rub I mentioned, I combine a few basic pantry staples to make a sweet and smokey rub that is to die for. The easiest way to do this is for one person to sprinkle the seasoning on the meat while the other rubs it in. And you want to be very generous here, really rub it in and completely cover the meat. You want the whole thing to be packed with flavor in every single bite. Then we wrapped it up with aluminum foil and sat it in the fridge overnight.
We smoked it low and slow for about 9 hours. The only hard part during this time is resisting the urge to take it off early. But you really want to leave it on until the temp reaches so you have fall off the bone BBQ! When you take it off the grill, be sure to let it sit for 10 minutes so all the juices settle and you get the best flavor. Then grab two forks and get to work!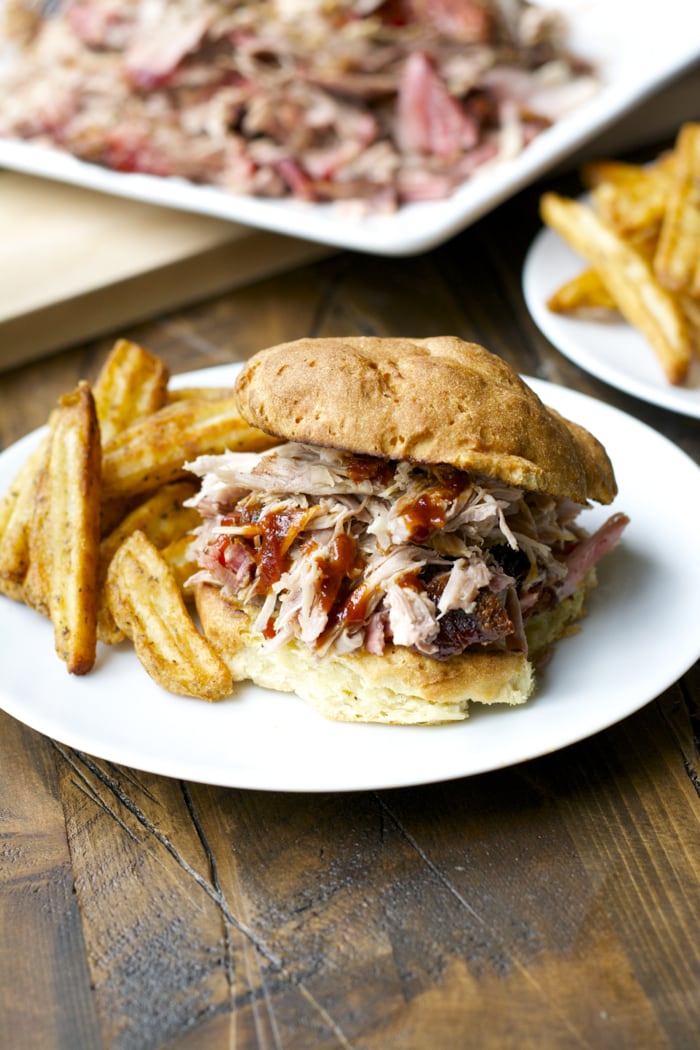 I served this with slaw (of course) a little extra BBQ sauce on toasted Canyon Bakehouse buns. It was absolutely perfect, super juicy and full of smokey flavor!