Fresh watermelon juice is the star of this Watermelon Limeade! Combine just two ingredients for the most refreshing summer treat ever!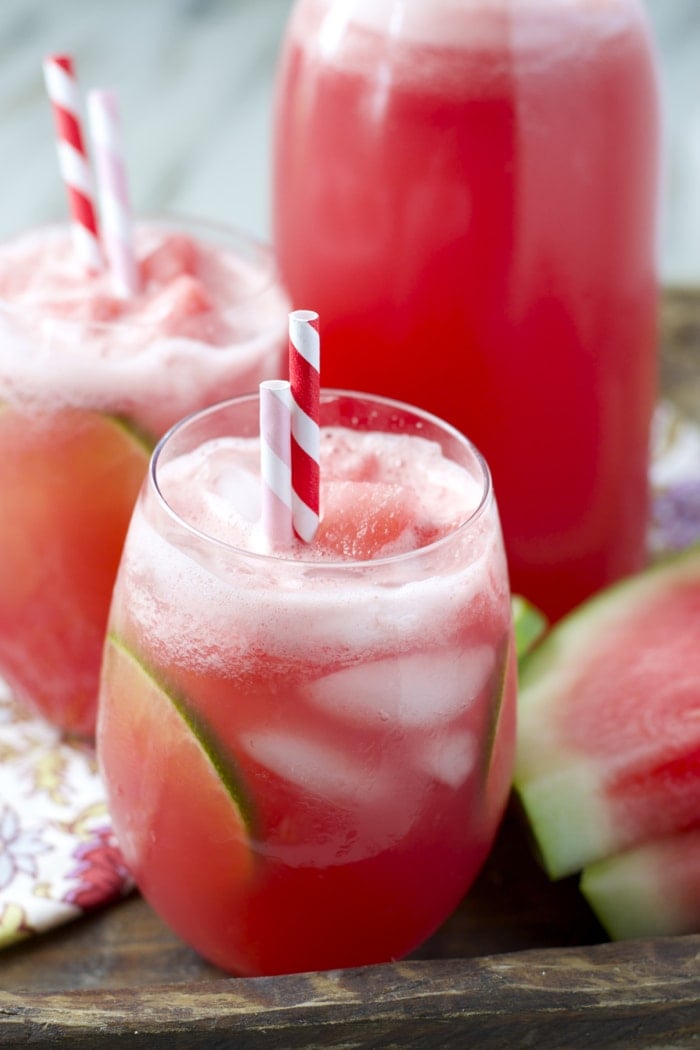 Do you have big plans for the weekend? Maybe your spending the holiday on the beach or at the lake? Personally, I have a full weekend of pool time planned. I haven't stepped foot in a pool all Summer and that desperately needs to change.
Whatever you are doing this weekend there needs to be food, and lots of it! Maybe burgers, BBQ or smoked drumsticks? Or a big sweet corn salad? Oh and don't forget the drinks! Ice cold drinks are super essential for all your 4th of July festivities!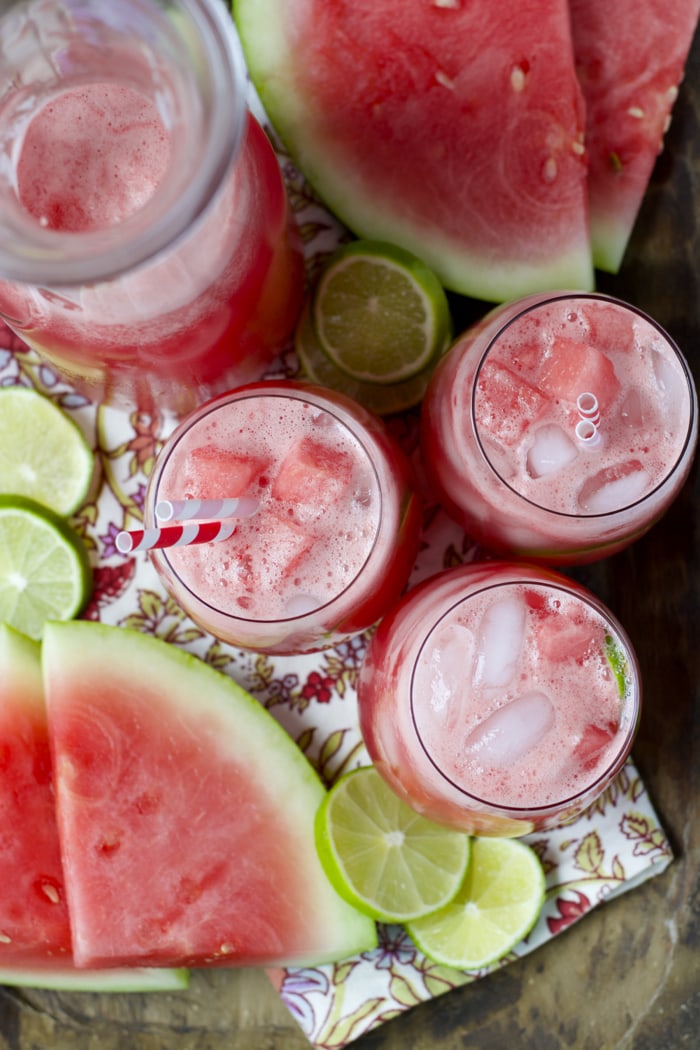 So in honor of pool days and Summer holidays I have whipped up the easiest most delicious Summer drink ever, Watermelon Limeade! This drink just has two ingredients fresh watermelon juice and a can of frozen limeade concentrate. Just toss them in the blender and you will get a super refreshing combination of sweet and tart, absolutely perfect for lazy pool days!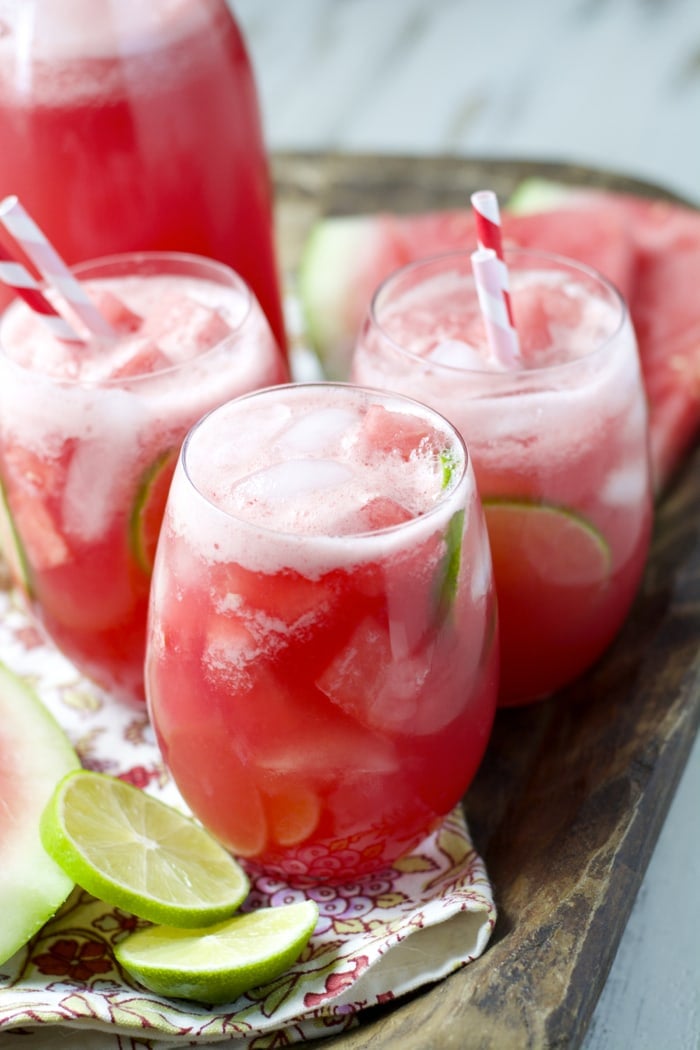 To make this drink I cut a medium size seedless watermelon into quarters and used about 3/4 of the watermelon to make the fresh watermelon juice. You can measure it out if you would like, for me 10 cups of watermelon chunks made 5 cups of super fresh and perfectly sweet watermelon juice.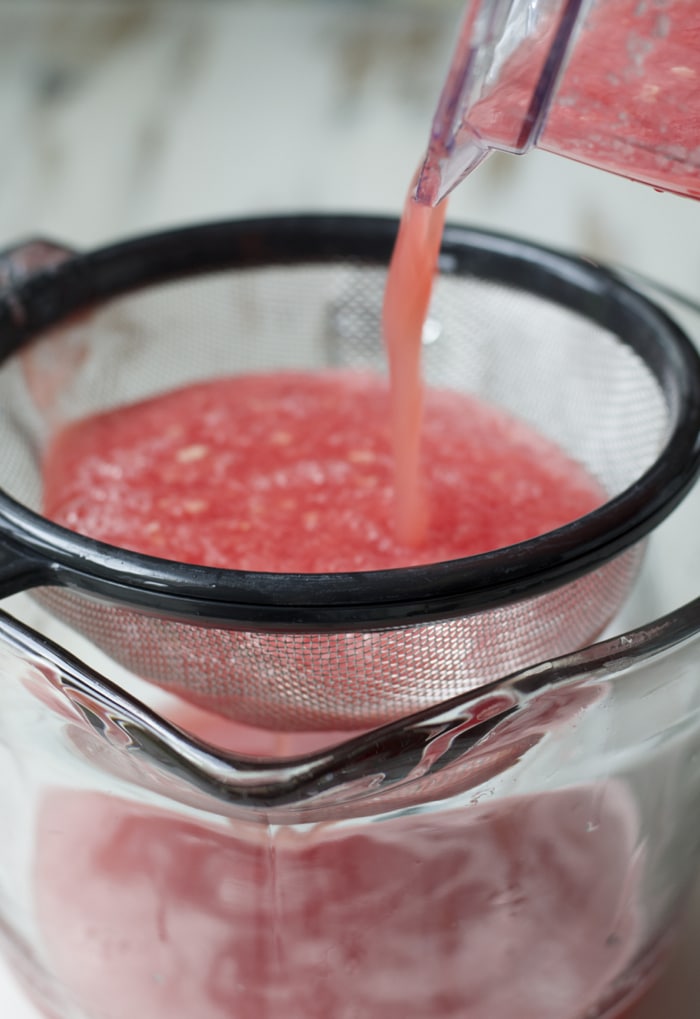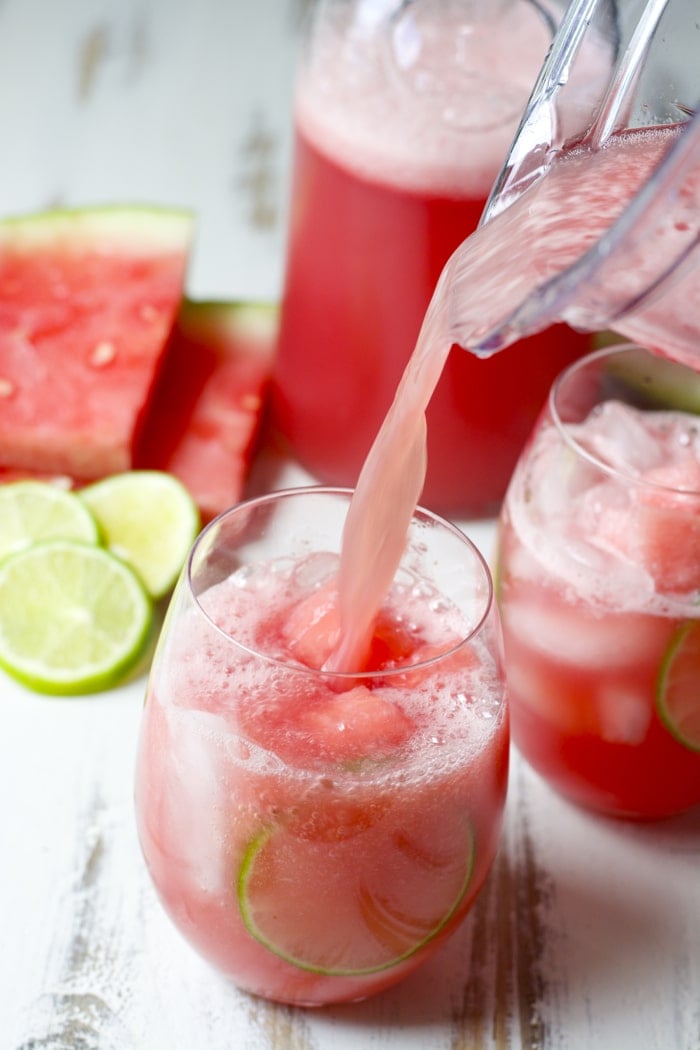 To make the juice just place your watermelon chunks in a blender and blend until smooth. This should only take a few seconds. Then pour the juice through a strainer and voila! You have watermelon juice! You will probably need to do this in two or three batches.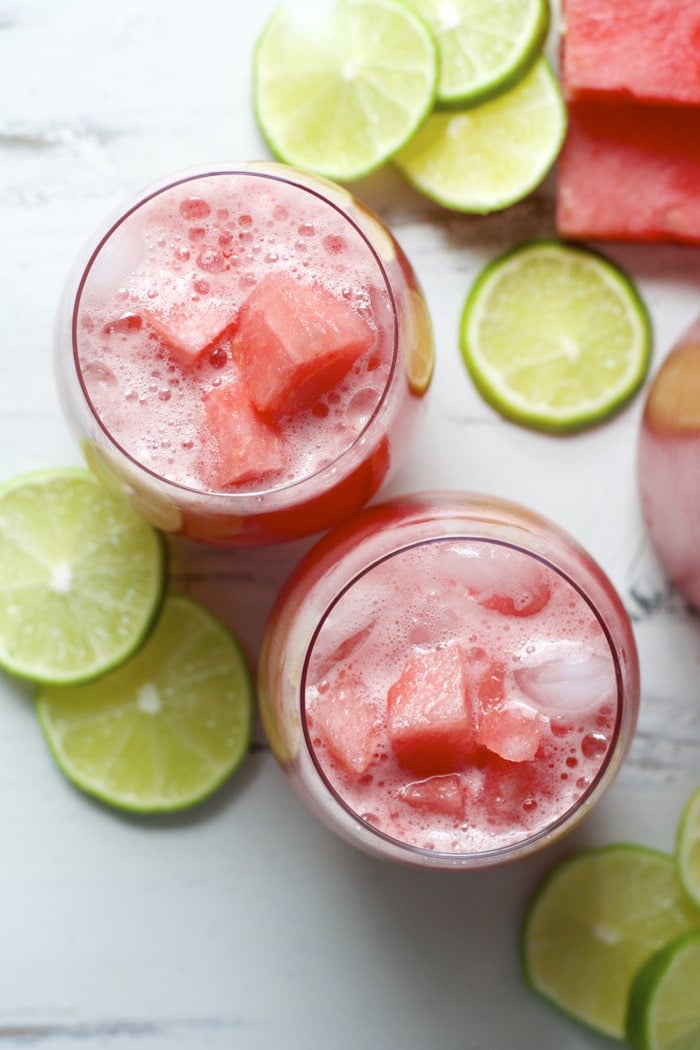 This is the most delightful combination of sweet and tangy! It is perfect for picnics, pool days and totally kid friendly!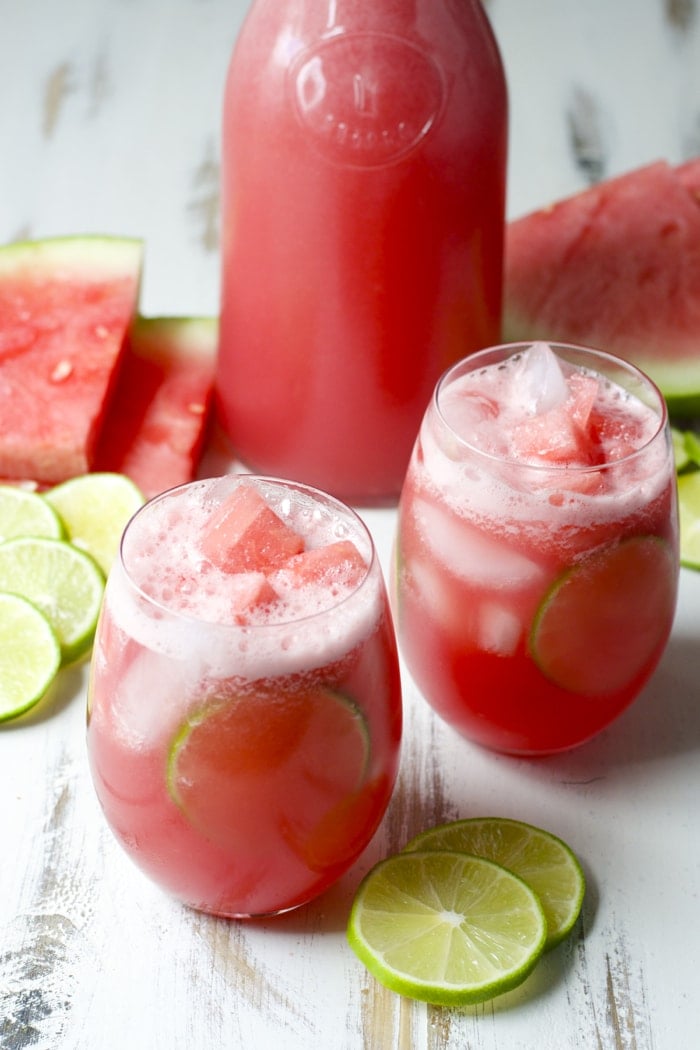 More Summer Treats!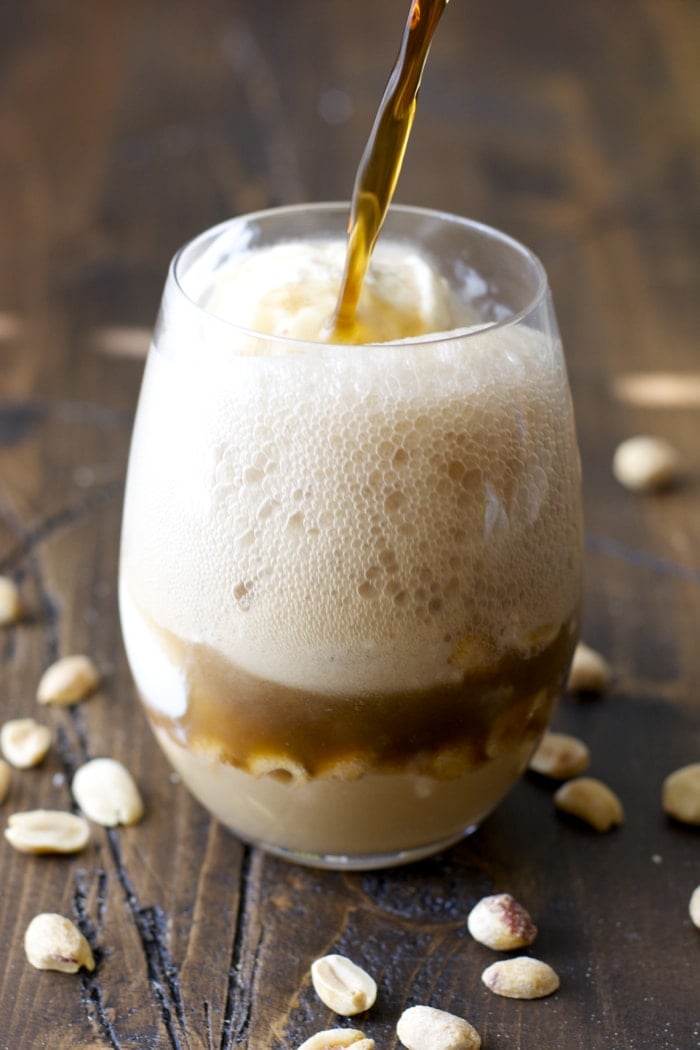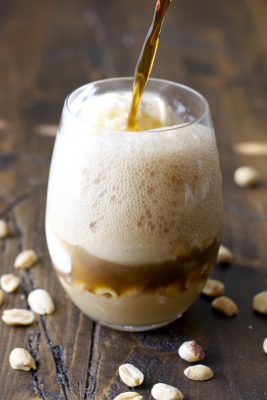 Dr. Pepper Floats with Peanut Butter Fudge Sauce